Pakistan's allegations that an Indian Navy submarine made an incursion attempt into its territorial waters last week have been rejected by Indian military analysts, according to a PTI report.  
On October 19, Al Jazeera reported citing a Pakistani military statement claiming that the Pakistan Navy had "detected and blocked" an Indian submarine from entering its territorial waters on October 16 night.
An official statement from the Pakistan military's Inter-Services Public Relations (ISPR) alleged that this was the third incursion attempt by Indian Naval submarines since 2016.
The alleged incursion attempt took place on Saturday, October 16, however it was prematurely detected and tracked by the Pakistan Navy's Maritime Patrol Aircraft (MPA), official sources claim. The Pakistan Navy had leveled similar accusations in November 2016 and March 2019.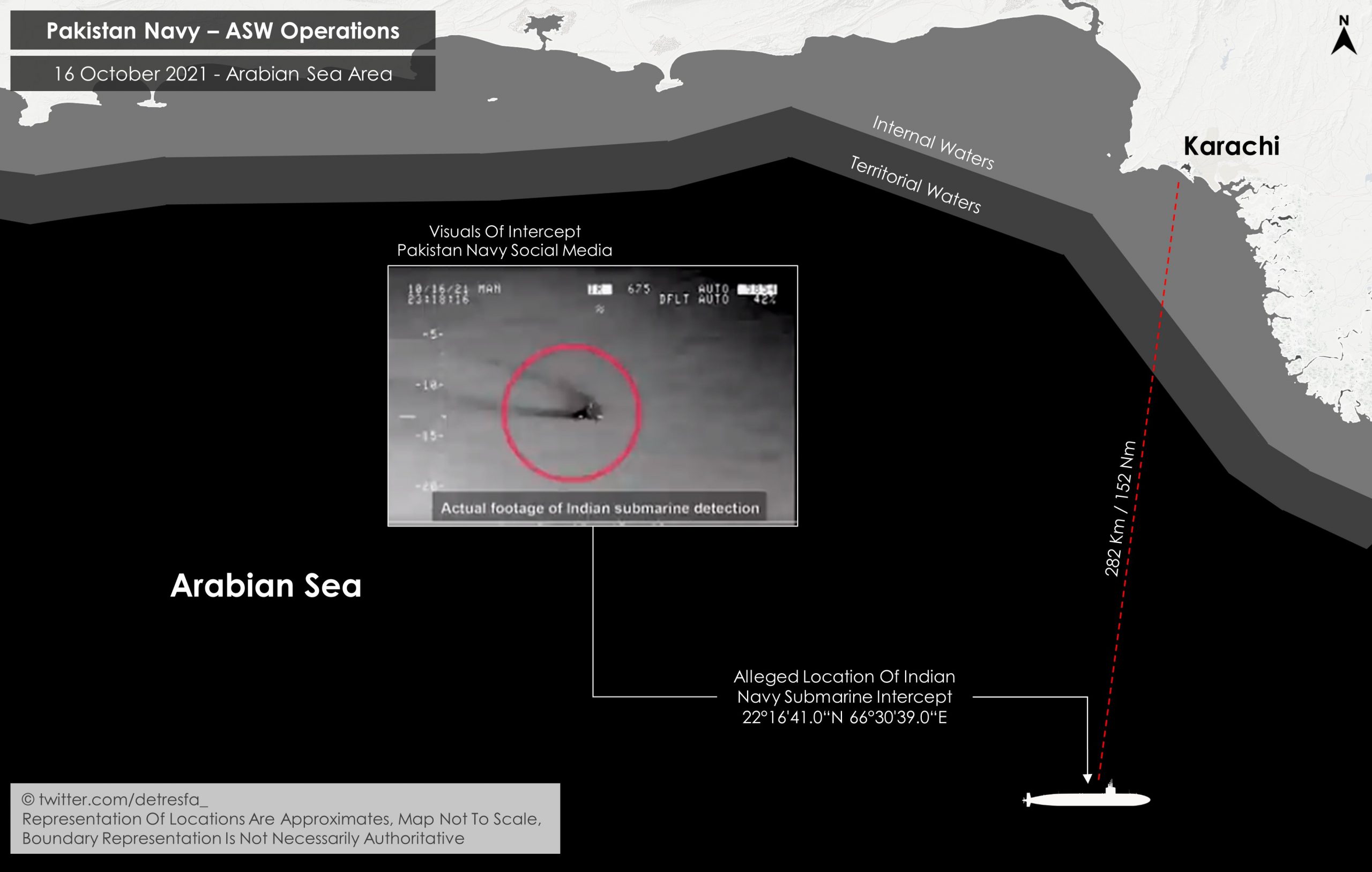 While no details about the MPA have been made available by the Pakistani side, the aircraft is believed to be a P-3 Orion spy plane. Earlier this month, The EurAsian Times reported on Pakistan's induction of the 'Sea Sultan' maritime patrol aircraft, which would eventually replace the P-3 Orions.
Pakistan Navy currently operates six P-3C Orion aircraft, a strength that dwindled after a terror attack on Mehran Naval Airbase in 2011 that destroyed two of them. The responsibility for the attack was taken by Tehrik-e-Taliban Pakistan.
Upgraded P-3C MPA and P-3B AEW models were ordered in 2006, with the first delivery in early 2007. In June 2010, two more upgraded P-3Cs joined the Pakistan Navy.
The aircraft was extensively used during the 1999 Kargil War and were maintained in an armed state and airworthy condition throughout the escalation period of 2001 and 2002.
In 2007, they were employed to carry signals intelligence, airborne, and bombing missions in a Swat offensive and Operation Rah-e-Nijat. Precision and strategic bombing sorties were carried out by the Orions, and in 2007, intelligence gathering operations were conducted against terror groups.
Open-Source Intelligence (OSINT) analyst, @detresfa_, claims that the latest incursion took place roughly 150 nautical miles south of Karachi at the time of its detection. This data was reportedly found based on information made available by the Pakistan Navy.
'Baseless Claims', Say Indian Analysts
Indian Navy sources told The Times of India that the GPS coordinates shown in the video released indicate that the submarine's location was around 150-160 knots from Karachi. Those are international waters, the sources claimed. Territorial waters extend to just 12 knots.
The sources explained that the submarine in question could belong to any country and cast aspersions on the veracity of the video. They opined that Pakistan has made such allegations in the past as well.
Commodore Arun Kumar (Retd), a veteran Indian submariner and author of  S71 INS Chakra: The Pioneer and Her Men, echoed this view: "Who says it was an Indian submarine? Secondly, in international waters, a submarine could be transiting or be in an exercise."
Decorated naval veteran, author and analyst Manan Bhatt told the EurAsian Times,  "Pakistan's claim of a submarine detected in international waters is nothing more than fakery and propaganda. I wonder, does Pakistan have a Navy? Because they would have known that professional navies conduct patrols in enemy territory fully submerged.
"Even after India's Balakot airstrike in 2019, the Pakistan Navy had made similar claims about warding off an Indian submarine, which was dismissed by the Indian Navy as 'false propaganda'. It seems that Pakistan has got only one such video which they use now and then to make such claims, every couple of years.
"They have claimed to block Indian submarines in their waters in the years 2016, 2019, and now in 2021 but used the same video by altering its date-stamp. Such fake claims are the only reason the world doesn't take them seriously, anymore."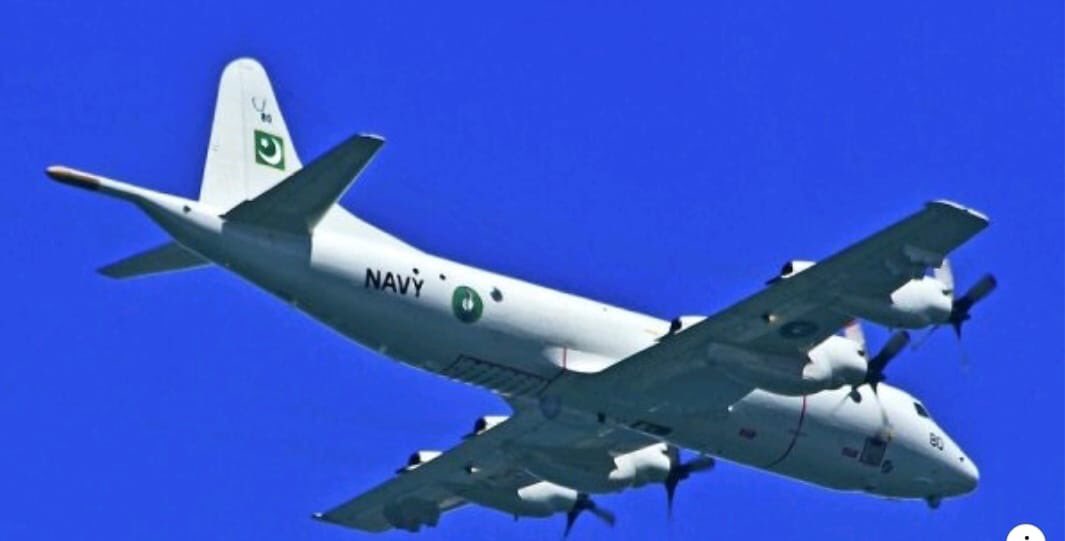 An anti-submarine warfare specialist, shared his assessment on the condition of anonymity, "In case the Pakistan Navy has made a ridiculous claim that they forced an Indian submarine to surface, we can only sympathize with their naivete. No serious professional will believe this. The difficulties of detecting conventional submarines on patrol off enemy coasts aside, imagine the number of ships, boats, helicopters, etc the Pakistan Navy would have positioned near the submarine, for photographic evidence.
"If the 'detection' was the result of an intense search, their units would have been ready at hand to be brought close to the submarine for photography. In case the 'detection' was a random lucky pick up by an ASW unit exercising in the area, they would have moved heaven and earth to quickly mount an all-out ASW effort to track the submarine before cornering it.
"This is an impossibility for a small Navy like the Pakistan Navy. In any case, when submarines encounter pinging Sonars, they quietly move out of the area, never to be found again, except through a massive search effort and tons of luck, both of which the Pakistan Navy doesn't appear to have," the anti-submarine warfare specialist added before signing off.
Indian Navy spokesperson, Commander Vivek Madhwal, did not respond to requests for comment from this writer. No official statement has been received from any designated Defence Public Relations Officer until the filing of this report.
Indian Vs Pak Submarine Power
Defense writer Parth Satam had previously carried out a comparative analysis of the Indian and Pakistan navy's submarine power for the EurAsian Times.
He wrote that Pakistan Navy's qualitative edge with a smaller yet Air Independent Propulsion (AIP) capable submarine fleet is slightly eroded following reports of being left with only two operational boats owing to technical and maintenance issues.
Reports suggest that of the five Agosta-class submarines of the Pakistan Navy (PN), three are either being upgraded or have defects, leaving the PN with only two submarines – an Agosta 90B (PNS Hamza) and an Agosta 70 (PNS Hashmat), both French-origin vessels.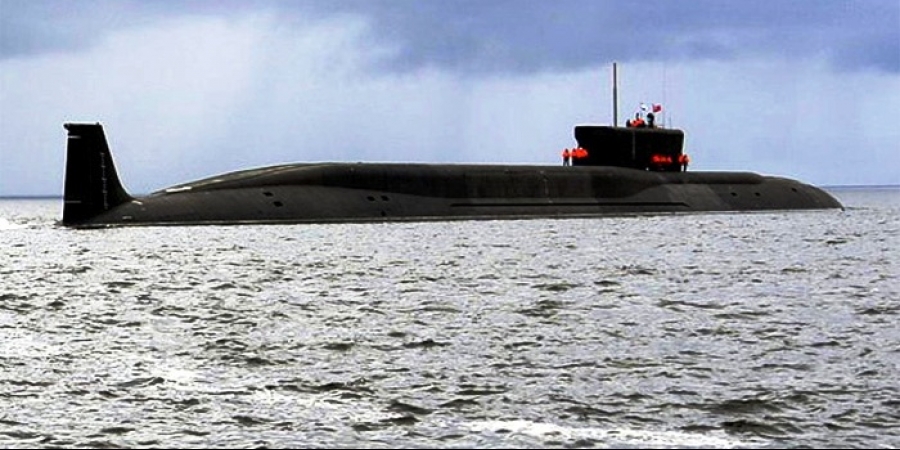 In contrast, India's present strength of 17 submarines (4 Shishumar, 8 Sindhughosh, 5 Kalvari-class and 1 INS Arihant), despite not being AIP capable, is more than capable against just two Pakistan Navy submarines, whose surface arm is also not enviable, he wrote.
By the 2030s, when the Sindhughosh and Shishumar will be retired, India will have 12 submarines – comprising the 6 Kalvari-class submarines with possibly the AIP installed and the HWTs inducted, along with the four Arihant-class vessels and the Chakra III.
This too is a decent inventory against Pakistan's 11 submarines that includes (8 nuclear-tipped cruise missile capable and AIP-powered Hangor (Yuan-class); and, 3 AIP-powered Khalid-class).
Combined with a capable and experienced naval air arm and aircraft carriers, the submarine fleet gives India a strategic edge, with Pakistan's advanced underwater arm allowing it a mere tactical advantage, that can nevertheless wreak havoc on Indian shore establishments and surface vessels.
Aritra Banerjee is a defense journalist who has worked in both online and print media. He has laid an emphasis on issues related to military human resources, tactical psychology, military-media relations, professional military education, and combat fitness. He can be reached on email: aritrareporter@gmail.com.