NATO will begin its largest air exercise in its history. It will be a  series of aerial maneuvers coordinated by Germany under "Air Defender 23". It is intended to show the strength and unity of the Western military alliance set against the backdrop of the Ukraine war. 
The goal of the exercise from June 12-23 is to focus on optimizing and expanding cooperation among 25 participating nations, including Japan and Sweden, and it will bring together some 250 military aircraft and 10000 personnel.
However, the exercise carefully avoids naming any particular country for its rationale, though it is an open secret that the message is for Russia.
In fact, every care has been taken to portray "Air Defender 23" as a "Defensive Exercise." As Army Chief General Ingo Gerhartz of the German Air Force has said, "NATO is determined to defend every centimeter of its territory," but "it (NATO)  will not send any flight in the direction of Kaliningrad, the Russian enclave bordering NATO members Poland and Lithuania."
It is said that Germany had started planning for this exercise way back in 2018. The planning has been based on a collective defense scenario also known as the "Article 5 scenario," in which allies deploy their air forces to Germany to fight against hybrid occupation forces from a fictitious opponent.
According to the German Air Chief, Lieutenant General Gerhartz, Germany is now responding to calls to accept more responsibility in the global security domain by planning, organizing, and conducting Air Defender 2023, it will prove Germany's ability to receive and host large aircraft contingents at its airfields, enabling, among others "the US Agile Combat Employment concept facilitating short-term and out-and-back deployments."
US ambassador to Germany Amy Gutmann has asserted that the Air Defender 23″ would show "beyond a shadow of a doubt the agility and the swiftness of our allied force. I would be pretty surprised if any world leader were not taking note of what this shows in terms of the spirit of this alliance, which means the strength of this alliance, and that includes Mr. Putin," she told reporters, referring to the Russian President Vladimir Putin. "By synchronizing together, we multiply our force."
Aircrafts involved in the exercise are said to be of 23 different types. As many as 100 of these aircraft will come from the United States alone. F-35 is the prime of them.
The Dutch are sending a Tornado successor. Besides, NATO Awacs reconnaissance aircraft and, for the first time, a transport aircraft of the Japanese Air Force will be seen during the drills.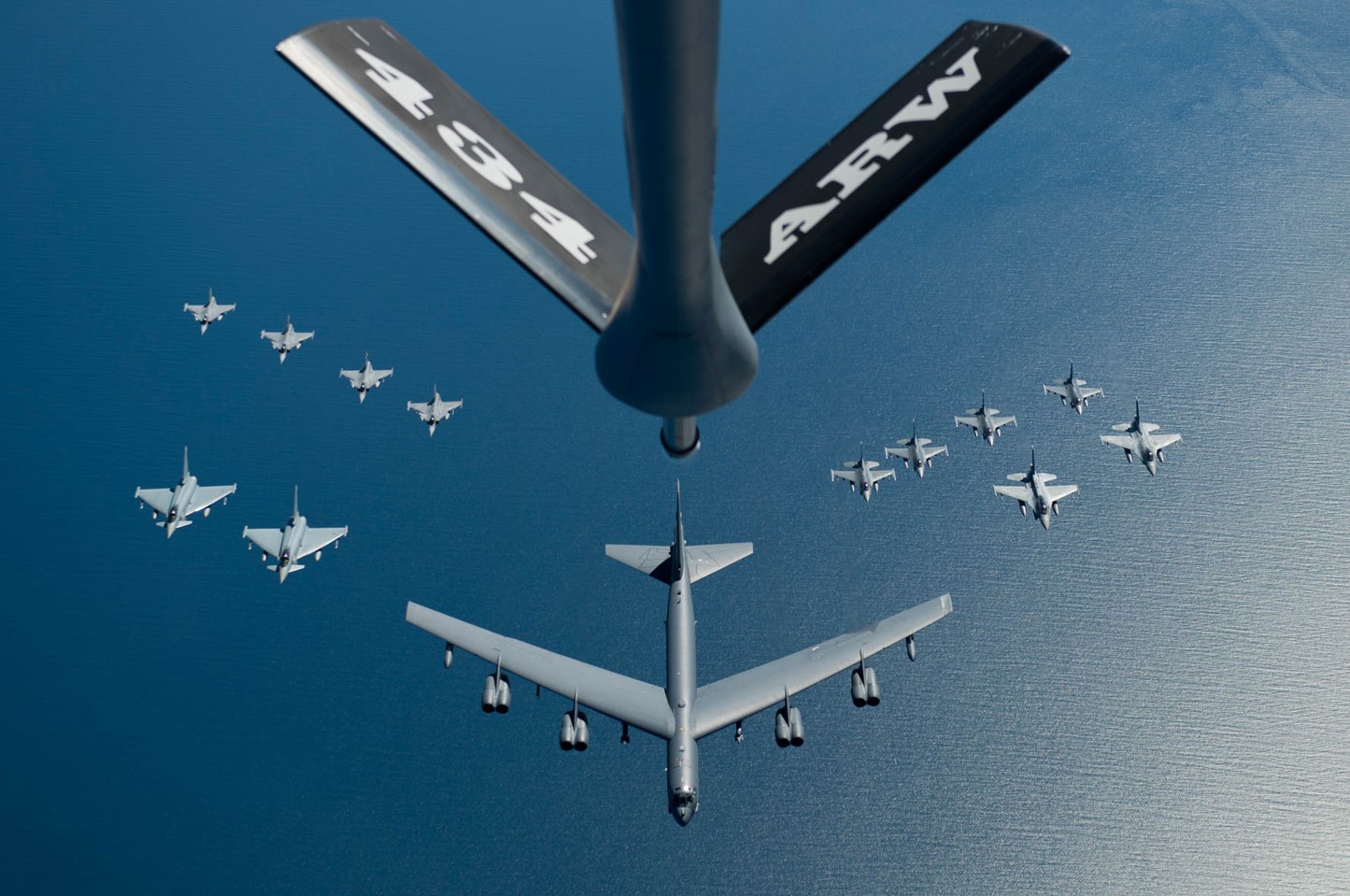 The participating nations will mainly conduct operations from the sites at Jagel/Hohn in Schleswig-Holstein.  Wunstorf in Lower Saxony, Lechfeld in Bavaria, Spangdahlem in Rhineland-Palatinate, Volkel in the Netherlands, and Čáslav in the Czech Republic.
The exercises will be conducted mainly in three airspaces over Germany: Schleswig/Hohn, Wunstorf, and Lechfeld.
Though every care is said to have been taken to ensure that normal air travel is not disrupted for the exercise in Germany, there are fears that it may not be the case. As per the planning, the east exercise area will be temporarily reserved for military use between 10 a.m. and 2 p.m., the south exercise area between 1 p.m. and 5 p.m., and the north exercise area between 4 p.m. and 8 p.m. No training flights will take place at night or on weekends.
However, the German media reports suggest that the exercise will have a big impact on air passengers as parts of European airspace would be temporarily closed to civil aviation during the maneuver, which could lead to forced detours of passenger and cargo flights.
Frankfurt Airport, Germany's busiest, could be most affected. In fact, travelers flying over Frankfurt in the next two weeks have been advised to be prepared for possible delays.
Mail us at: etdesk (at) eurasiantimes.com