China is infamous for carrying out sorties into Taiwan's Air Defense Identification Zone (ADIZ). This time, however, it was Russia that borrowed the reputation of the intruder and flew into the Alaskan Air Defense Identification Zone (ADIZ) under the US watch.
---
The North American Aerospace Defense Command (NORAD) tweeted on August 10 that it had detected, tracked, and identified Russian surveillance aircraft entering and operating within the Alaskan ADIZ on two different occasions over the past two days.
The NORAD Command also clarified that the Russian surveillance aircraft did not enter the American or Canadian sovereign airspace. The Alaska ADIZ is a buffer zone with thousands of square miles that isn't sovereign airspace and where Russian jets are legally allowed to fly.
However, entering it would allow a plane to enter American airspace in a short period.
The ADIZ covers the airspace around the United States and Canada. An aircraft entering an ADIZ must radio the air traffic controller with its intended path, destination, and any extra information concerning its journey through the ADIZ.
On two separate occasions, over the past 2 days, the Alaskan NORAD Region detected, tracked and identified Russian surveillance aircraft entering and operating within the Alaskan ADIZ. The Russian aircraft did not enter American or Canadian sovereign airspace. #WeHaveTheWatch

— North American Aerospace Defense Command (@NORADCommand) August 10, 2022
While these intrusions come at an inopportune moment when Russia is fighting a bloody war in Ukraine, it is not the first time that Russian aircraft have entered the Alaskan ADIZ. The NORAD did not specify which Russian aircraft were involved in the intrusion.
In June 2022, two Russian maritime patrol aircraft tested the US and Canadian air defense zone in a show of force amid Moscow's military operation in Ukraine and nuclear saber-rattling, as previously reported by The Washington Times.
At the time, NORAD identified two Russian IL-38 maritime patrol aircraft flying near Alaska, out of which one had entered the ADIZ.
Usually, Tu-95 "Bear" bombers, Il-38 May maritime patrol aircraft, Il-38N maritime surveillance aircraft, and Sukhoi Su-35E "Flanker-E" twin-engine fighter jets carry out the Russian flights in the ADIZ. The US Air Force, as part of Operation Noble Eagle, keeps an eye on the ADIZ.
Although not every Russian aircraft coming close to the Alaska ADIZ draws a response from the United States, when it does, the Air Force sends F-22 Raptors from the 3rd Wing at Joint Base Elmendorf-Richardson (JBER).
Aerial refueling KC-135 Stratotanker aircraft and E-3 Sentry airborne early warning and control aircraft support the Raptors.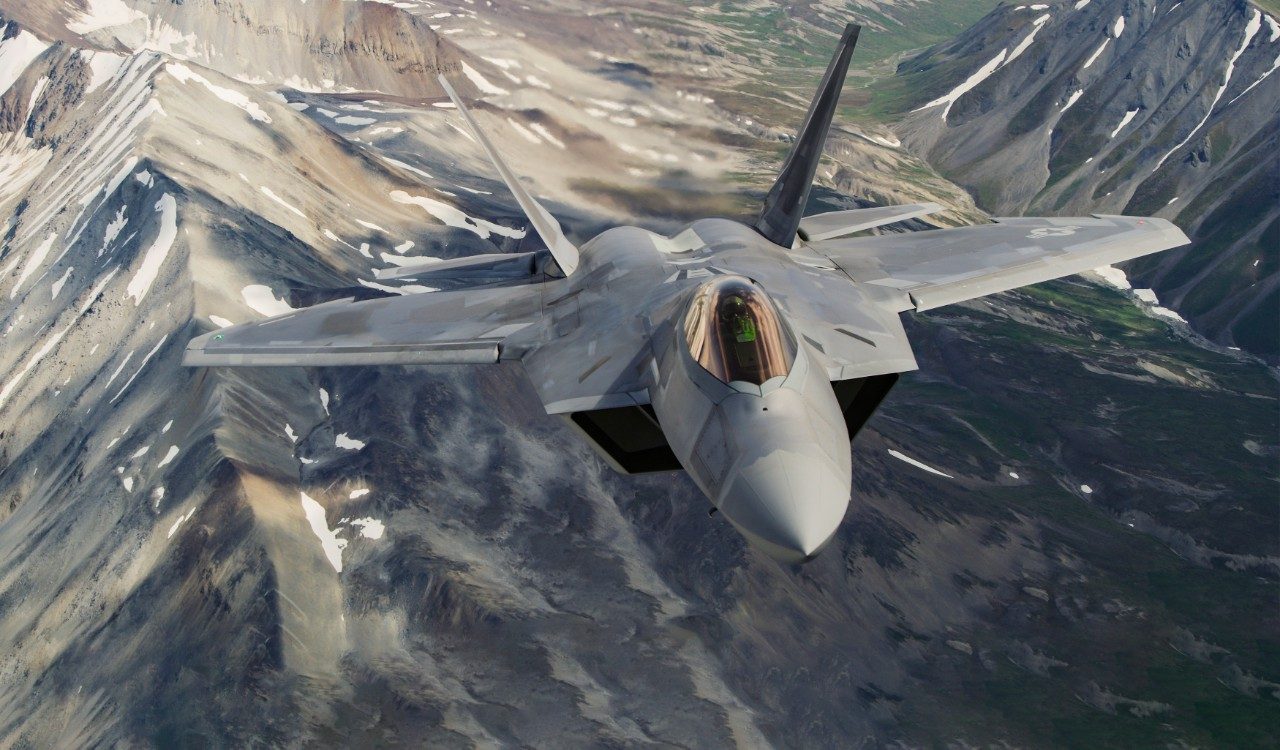 In 2020, there were 60 such intercepts made by NORAD. However, the numbers have significantly come down now, especially in the wake of the invasion of Ukraine. The Russian aircraft also often intrude into Japan and must be intercepted and escorted by the Japan Air Self Defense Force.
Meanwhile, another country on the other side of the world regularly engages in the intrusion of Taiwan's Air Defense Identification Zone. Last week, about 68 warplanes of the PLA Air Force not only entered Taiwan's ADIZ but also crossed its median line. That, however, is expected to tone down as drills have come to an end.
The Calm After The Storm As China Ends Drills
According to the PLA Eastern Theater Command, the recent drills surrounding Taiwan Island ended after completing several missions and testing the troops' ability for joint operation battle. The command will regularly schedule combat readiness patrols in the Taiwan Strait.
Two days after Nancy Pelosi's high-voltage visit to Taiwan, China started military drills in six locations encircling Taiwan. For the first time, the Chinese troops saw Taiwan's coastline with their naked eyes. Advanced fighter jets, submarines, missiles, and aircraft carriers were all employed in these drills.
Taiwan believes that China is looking for an excuse to invade the country and that it conducted a full-blown rehearsal of annexing the island state by pressing all its services into action. On its part, Taipei also fired live artillery simulating defense against Beijing's aggression hours after China announced new military drills in Taiwan's waters and airspace.
Looks as though #China military is wrapping its drills… PLA posts on social media its tasks around Taiwan are "successfully completed". Pledges to keep eye on #Taiwan Strait, conduct regular patrols, stay combat-ready. https://t.co/gxoaeNMtu2 pic.twitter.com/CDAC8Owl60

— Eunice Yoon (@onlyyoontv) August 10, 2022
Like Russia, China carries out sorties into Taiwan's ADIZ, regularly sending some of its finest warplanes, surveillance aircraft, and even bombers to intimidate Taipei. China has resolved to unite Taiwan with the Chinese mainland and use force if necessary.
Both China and Russia are the two biggest intruders in Japanese Air Space. Between April and December last year, Japan Air Self-Defense Force (ASDF) fighters intercepted a record number of foreign aircraft approaching their airspace, most of which were from the Chinese and Russian Air Force.
The modus operandi, therefore, is somewhat similar for both states considered rogue by the West.