Russia is set to restart production of the Soviet landing craft air cushion [LCAC] Murena to strengthen the capability of its military to transport personnel and supplies to unprepared coastlines.
The chief engineer of the Khabarovsk shipbuilding plant, Sergey Korolev, announced that the construction of the Murena hovercraft landing craft under a modernized project is expected to begin this year.
The Khabarovsk Shipbuilding Plant (KhSZ) is a subsidiary of the United Shipbuilding Company and one of Russia's largest shipbuilding firms in the Far East. The new Murena will be an improved landing hovercraft, according to Korolev. 
He further stated that the project had been finalized and that approval to resume production had been obtained.
"This is an absolutely unique project for our plant, and no one has done it before us. It is being modernized, and we expect to sign a contract this year. We hope to start construction this year," said Korolev.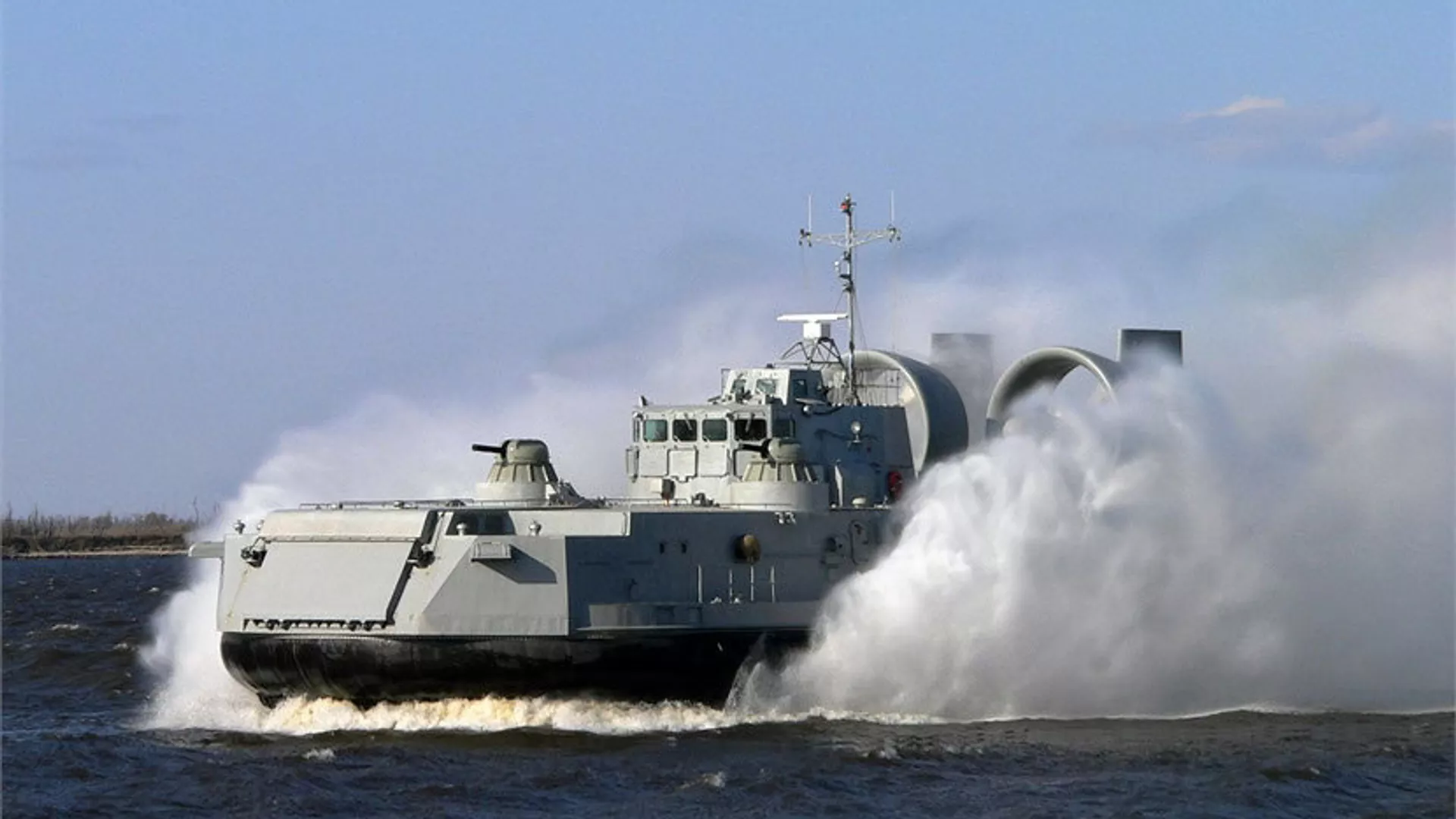 The Murena hovercraft landing craft is considered one of the most successful air cushion crafts (ACV). Almaz Central Marine Design Bureau designed it.  
The boat is built to receive military supplies and personnel from advanced detachments of the amphibious assault at unprepared shores, transport them by water, land them there, and provide fire support.
These boats may also be required to execute tasks related to creating active minefields. Eight Murena vessels, constructed between 1985 and 1992, were operated by the Russian Coast Guard. But, seven of the eight ships were decommissioned by Moscow in 2005. The eighth was taken to the shipyard's workshop for restoration.
The ship has two AGS-17 Plamya grenade launchers and two 30-millimeter AK-306 automatic artillery installations.
Murena Air Cushion Landing Craft
In 2016, the United Shipbuilding Corporation (USC) then-Vice President Igor Ponomarev told RIA Novosti at the KADEX-2016 military hardware exhibition in Kazakhstan that the decision to purchase the air-cushioned landing craft of the Murena and Zubr classes would be made after consultation with the state armaments program and is expected to be made by the end of 2017.
But after numerous setbacks, the program has finally been given the go-ahead to begin producing this craft in 2023. These boats have also had limited success in the export market as well.
Three boats were manufactured for the South Korean Navy as part of the Murena-E export project between 2002 and 2006. Furthermore, plans to build eight ships between 2019 and 2027 were revealed in September 2018. 
The Project Murena-E has enhanced structural and seakeeping qualities because of advanced anti-corrosive alloys, extruded profiles and panels, and a strong propulsion system, according to the Rosoboronexport. 
The Project Murena-E can carry 130 fully armed soldiers or two infantry combat vehicles, two armored personnel carriers, three light armored vehicles, two amphibious tanks, or one medium battle tank.
The ship can be easily steered, and its weapons can be employed while cruising on a cushion in settings with waves up to 1.5 meters high and winds up to 12 meters per second. 
The ship's primary propulsion system comprises two power units containing one MT-70M gas turbine engine, transmission to the supercharger, and a variable-pitch propeller.
The primary gas-turbine engine consists of high- and low-pressure compressors and a combined power turbine.
The ship's main propulsion plant pumps up an air cushion to give high obstacle negotiability on unprepared coastlines, snow-covered and marshy places, ice fields and harsh tundra, sandstones, and waterways.
In 2014, Almaz Central Securities and Design Bureau displayed a mock-up of a Murena-M model at the exhibition Euronaval-2014 in France. A modernized variant, the "Murena-M," was designed particularly for the French Mistral multipurpose amphibious assault ships that Russia had ordered and was to receive.
France, however, declined to supply Russia because of Western sanctions imposed on Moscow following its illegitimate annexation of Crimea. Consequently, Murena-M's production also failed.
Following Paris' rejection to provide Moscow with the Mistral, the first two universal landing ships of the Russian Project 23900, "Ivan Rogov" and "Mitrofan Moskalenko," were put in place at the Kerch shipyard "Zaliv" in 2020.  
Nevertheless, Project 23900 UDC has a landing craft docking facility at the stern, just like the Mistrals.