Swedish fighter-jet maker Saab has voiced complaints about the Canadian government's negotiations with Washington and Lockheed Martin relating to purchasing the F-35 aircraft, saying such talks should not take place at this stage of the procurement process.
---
Canada announced in March that it had selected F-35 Lightning II fighters for the $15 billion (USD) contract for 88 new fighter jets to replace the Royal Canadian Air Force's (RCAF) fleet of aging CF-18s.
However, the Canadian Procurement Minister Filomena Tassi had also clarified that the final contract for the supply of 88 advanced fighter jets had not been signed, as there were still negotiations to settle the cost, delivery schedule, and economic benefits for Canada.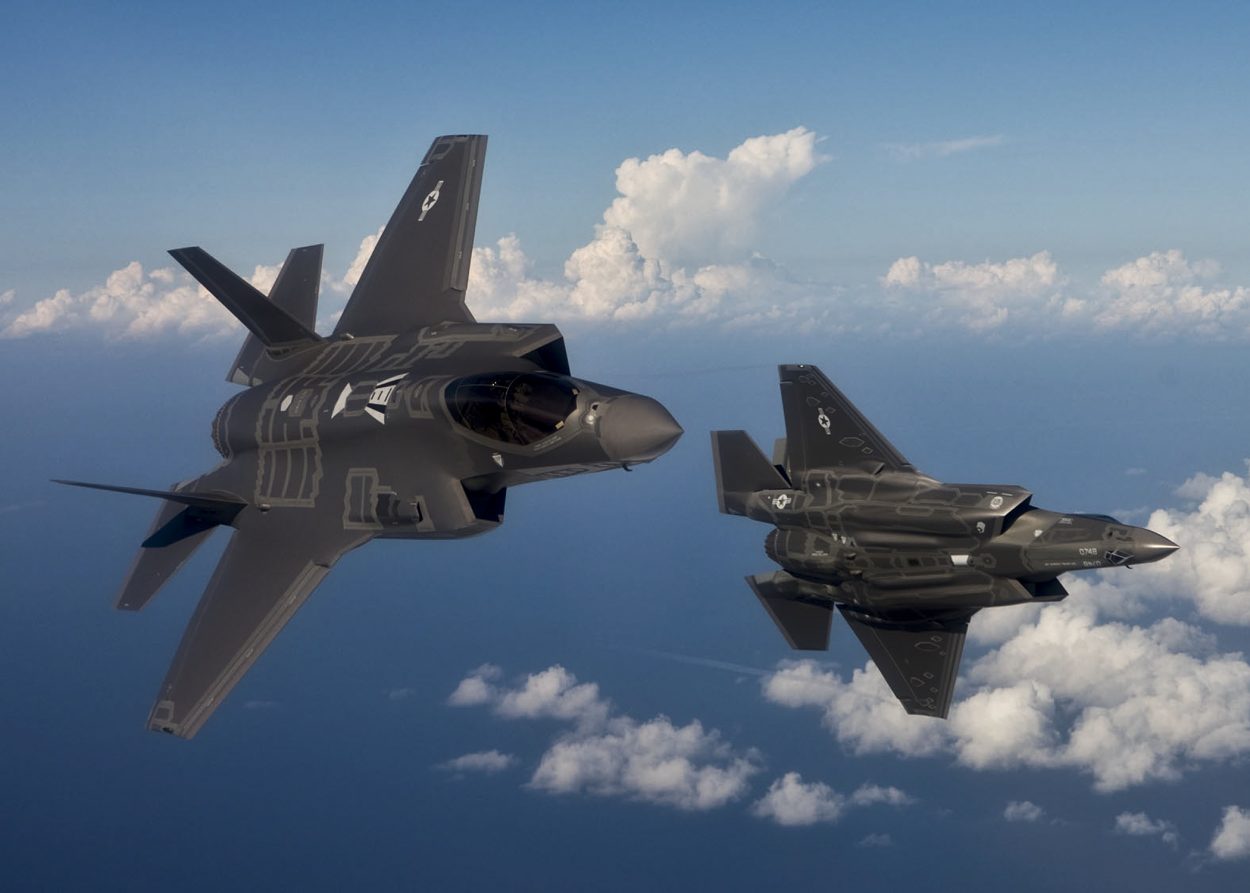 The Canadian government has kept the possibility of talking to Saab open should the discussions with Lockheed Martin stall.
Nevertheless, during a parliamentary committee hearing last week, Saab Canada's President, Simon Carroll, said that there should not be anything to negotiate at this stage of the competitive process.
China Sends 'Chilling Warning' To India, Says 'Our Carrier Battle Group Would Be Sailing In IOR Very Soon'
"There Should Be No Negotiation On These Critical Elements" – Saab 
"Recent statements by the government indicated Canada is negotiating cost, delivery schedule, and economic benefits with our competitor," Carroll told the House of Commons committee on government operations and estimates on September 29.
"There should be no negotiation on these critical elements. These elements of the bidders' response were to be committed to and then evaluated as part of the competitive process," Carroll continued.
He accused the government of not honoring its issued tender by engaging in these negotiations.
"Canada's decision to move into the finalization phase to negotiate with the competitor to determine cost, benefits and deliveries that are mandatory requirements as part of the program is inconsistent with the (fighter jet) procurement guidance we were given," said Carroll.
On the other hand, the federal department responsible for leading the competition and negotiation said that it follows the steps laid out to companies requesting proposals for the competition.
"The finalization phase is still ongoing and is being executed as laid out in the bid solicitation documents," Public Services and Procurement Canada spokeswoman Michele LaRose said on September 30.
"During this phase, the top-ranked bidder must successfully demonstrate that a resulting contract would meet all of Canada's requirements and outcomes, including value for money, flexibility, protection against risks, and performance and delivery assurances," LaRose noted.
Saab Can Take Legal Action
Retired Canadian Airforce Colonel Alan Stephenson, who is currently a defense analyst for the Canadian Global Affairs Institute, said that talks between Ottawa, Washington, and Lockheed Martin have been 'opaque,' while at the same time noting that Saab does have an option to take legal action if the Swedish company is genuinely concerned about the process.
According to Stephenson, Saab can legally challenge the competition's results at the Federal Court and Canadian International Trade Tribunal.
"If Saab is challenging this, they have the means to contest it formally. So, all in all, they're playing a bit of a game here. And if they truly believe that they've been hard done by, then they can contest it," Stephenson said.
Meanwhile, Saab has not specified if it will take any legal action, except the Saab spokeswoman Sierra Fullerton said in an email to The Canadian Press, "Saab provided firm commitments to Canada on pricing, delivery schedule and economic benefits to Canadian industry. We stand behind that offer."
According to Carleton University professor Philippe Lagassé, who served as a government-appointed monitor of military procurement projects, the fact that Saab remains in the running affords the Canadian government an advantageous position while finalizing the cost, delivery schedule, and economic benefits with Lockheed.
"I sense that it's a lesson learned from past procurements. If all this is left until after a winner is announced, Canada loses a great deal of leverage," he said.
Saab is not the first company to accuse Canada of favoring Lockheed Martin in this tender.
Even the two other European manufacturers, Airbus and Dassault, who had offered the Eurofighter and Rafale, respectively, for the RCAF's contract, pulled out of the contest even before it began, claiming that the Canadian government's conditions had tipped the competition in favor of their American competitors.
"It is impossible to sell the Rafale to member countries of the Five Eyes network [Australia, Canada, New Zealand, the United Kingdom, and the United States], not because it is not interoperable – it is just as much as others and has proven it – but because this network has set itself rules that they refuse to communicate to us and which aim to ensure that its members work together," CEO of Dassault Aviation Eric Trappier explained at the time.