With 32 F-35B stealth fighter jets, US Marine Corps Fighter Attack Squadron 242 at Iwakuni, Japan, was recently declared fully operational, significantly boosting the US and Japan's shared vision of a free and open Indo-Pacific. 
Marine Fighter Attack Squadron (VMFA) 242 attained Full Operational Capability (FOC) on May 17, 2022, and about 32 F-35B aircraft have been permanently forward-based as part of the USMC's Marine Aircraft Group (MAG) 12, the service announced in a statement. 
In January 2017, MAG-12 fielded the first forward-based F-35B squadron. At the time, VMFA-121 was assigned to Marine Corps Air Station Iwakuni in Japan.
MAG-12 is now the only forward-based unit in the Indo-Pacific with two permanently based F-35B squadrons, owing to the addition of VMFA-242. 
A @USMC F-35B aircraft with VMFA-121 arrives at Marine Corps Air Station Iwakuni, Japan ??.

VMFA-121 is the first permanently forward deployed F-35B squadron and provides a variety of mission sets throughout the #IndoPacific region. pic.twitter.com/zVVSvxiM8A

— F-35 Lightning II Joint Program Office (@theF35JPO) May 17, 2022
The F-35 Lightning II aircraft will soon replace the current tactical aviation fleet, according to USMC. The F/A-18 Hornet, EA-6B Prowler, and AV-8B Harrier are among the aircraft currently in service.
The transition occurred according to the annual USMC aviation plan's timeline. VMFA-242, also known as the Bats, was re-designated as an F-35B squadron on October 16, 2020, and achieved initial operational capability (IOC) last September.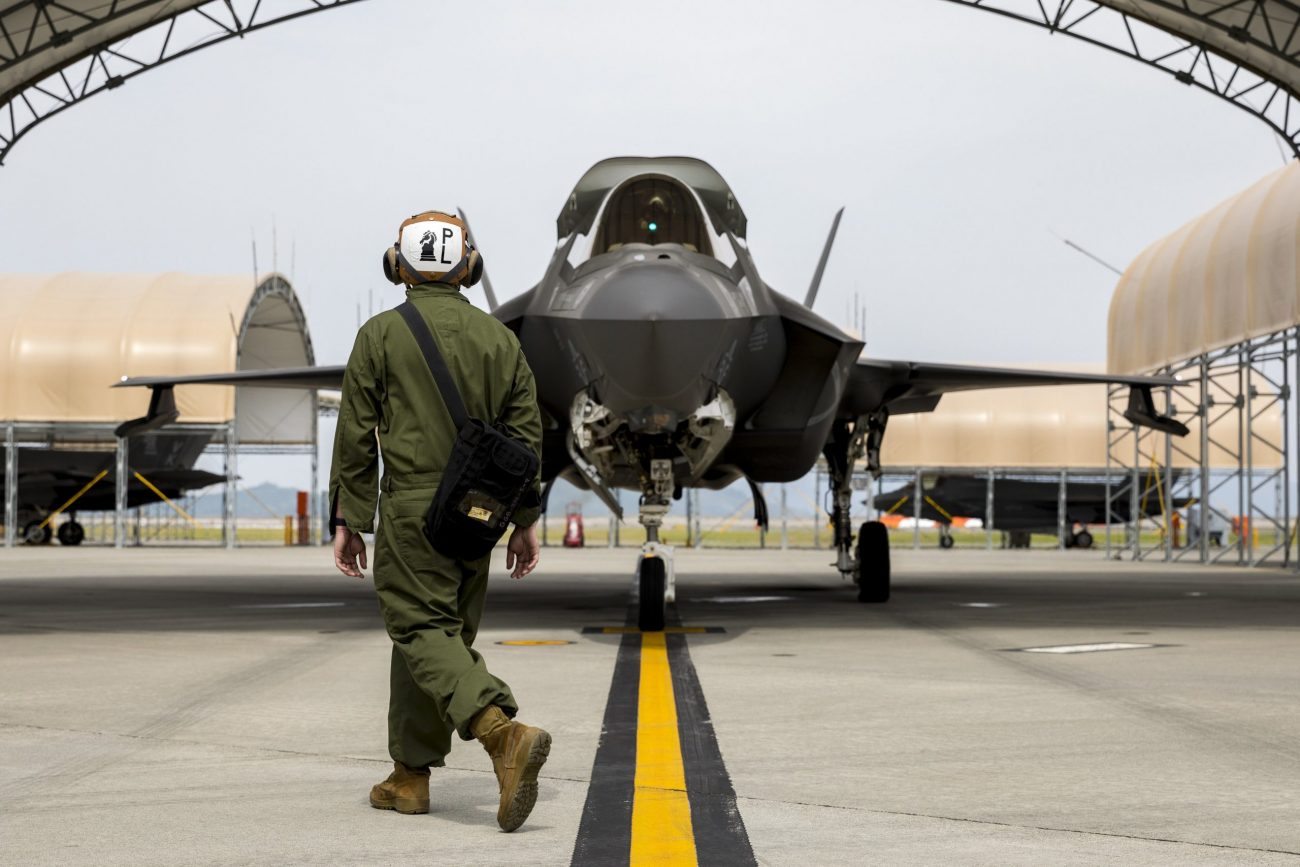 "FOC's milestone is the culmination of more than two years of planning and execution while deploying in anticipation and in the face of a global pandemic. In my more than 20 years of service, I had never noticed a unit combining in a way that our Marines and sailors have as they overcome many challenges," said Lt. Col. Michael Wyrsch, commander of Marine Fighter Attack Squadron 242 (VMFA-242).
The F-35B is a fifth-generation stealth aircraft designed to operate from amphibious assault ships and short expeditionary airfields. The aircraft is capable of STOVL (short takeoff and vertical landing). 
Meanwhile, this milestone also signifies the United States and Japan's increasing consolidation of defense strategy, particularly with regard to the F-35.
In 2021, a USMC pilot from VMFA-242 successfully landed an F-35B on the Japanese aircraft ship Izumo. This was a momentous occasion since it was the first time a fixed-wing aircraft had landed on a Japanese aircraft carrier since WWII. 
"VMFA-242 has executed a masterful training plan and successfully accomplished the required elements necessary to declare FOC. This declaration provides added capability and capacity, enhances our posture, and ensures that we are able to effectively respond to any tasking ", said Major General Brian W. Cavanaugh, the commanding general of the 1st Marine Aircraft Wing.
Japan intends to purchase up to 105 F-35 fighter jets for their own military. The acquisition of 63 F-35As with conventional takeoff and landing and 42 STOVL variants is in progress.
US-Japan Cooperation On Taiwan Issue
In an extremely tough stance in support of the self-governing island of Taiwan, President Joe Biden announced that the US would intervene militarily to defend Taiwan if China attacked it.
Biden said the US' obligation to defend the self-ruled island was "even stronger" after Russia invaded Ukraine.
The US president said any move by Beijing to employ force against Taiwan would "just not be appropriate … it would dislocate the entire region and be another action similar to what happened in Ukraine".
China's expanding presence in the region, which includes military maneuvers near Taiwan and air and sea operations around a Japanese-administered island group in the East China Sea, has been a major focus of President Biden's ongoing visit outshining North Korea's nuclear and ballistic missile programs.
In response, Wang Wenbin, a foreign ministry spokesperson in Beijing, said the Taiwan issue was "a purely internal affair for China." "On issues touching on China's core interests of the sovereignty and territorial integrity, China has no room for compromise or concession," Wang said.
Wang stated that China would always protect its rights with the might of its 1.4 billion people. "No one should underestimate the firm resolve, staunch will, and strong ability of the Chinese people in defending national sovereignty and territorial integrity," he added.
Meanwhile, US President Biden and Japanese Prime Minister Fumio Kishida pledged to work closely in response to China's "increasingly coercive behavior that runs counter to international law."
Later, Biden expressed his support for Japan's defense ambitions. Japan's ruling party is debating whether to obtain the capability to launch a first strike against enemy bases if it feels it is under threat, a move that some argue would violate the country's "pacifist" postwar constitution.
"I applaud Japan's determination to strengthen its defense – a strong Japan, and a strong Japan-US alliance, is a force for good in the world," Biden said.
Kishida stated that Japan's defenses would be "fundamentally" strengthened, adding, "I have said all options are on the table, including the capability for Japan to carry out first strikes on enemy bases."
Kishida also reaffirmed the significance of peace and stability in the Taiwan Strait. "Attempts to change the status quo by force, like Russia's aggression against Ukraine, should never be tolerated in the Indo-Pacific, above all, in East Asia," he said.