Boeing delivered the 12th P-8I Poseidon maritime patrol aircraft to India, on February 23. This is the fourth of the four additional aircraft delivered under the options contract signed by the Ministry of Defence in 2016. Only the US operates more P-8Is than India.
"Customer centricity, commitment to the modernization and mission-readiness of India's defense forces are key values to our partnership with India," said Surendra Ahuja, managing director, Boeing Defence India.
"With this delivery of the P-8I maritime patrol aircraft, we continue to nurture this partnership and are fully committed to working closely with India's defense forces to deliver the right value and capabilities to meet their operational needs," Ahuja added.
The P-8I is an integral part of the Indian Navy's fleet and has surpassed 35,000 flight hours since it was inducted in 2013. The aircraft, with its exceptional maritime surveillance and reconnaissance capabilities, versatility and operational readiness, has proven to be an important asset to the Navy.
In addition to unmatched maritime reconnaissance and anti-submarine warfare capabilities, the P-8I has been deployed to assist during disaster relief and humanitarian missions.
The Indian Navy was the first international customer for the P-8 and today the P-8 is also operated by the US Navy, the Royal Australian Air Force, the United Kingdom's Royal Air Force and the Royal Norwegian Air Force.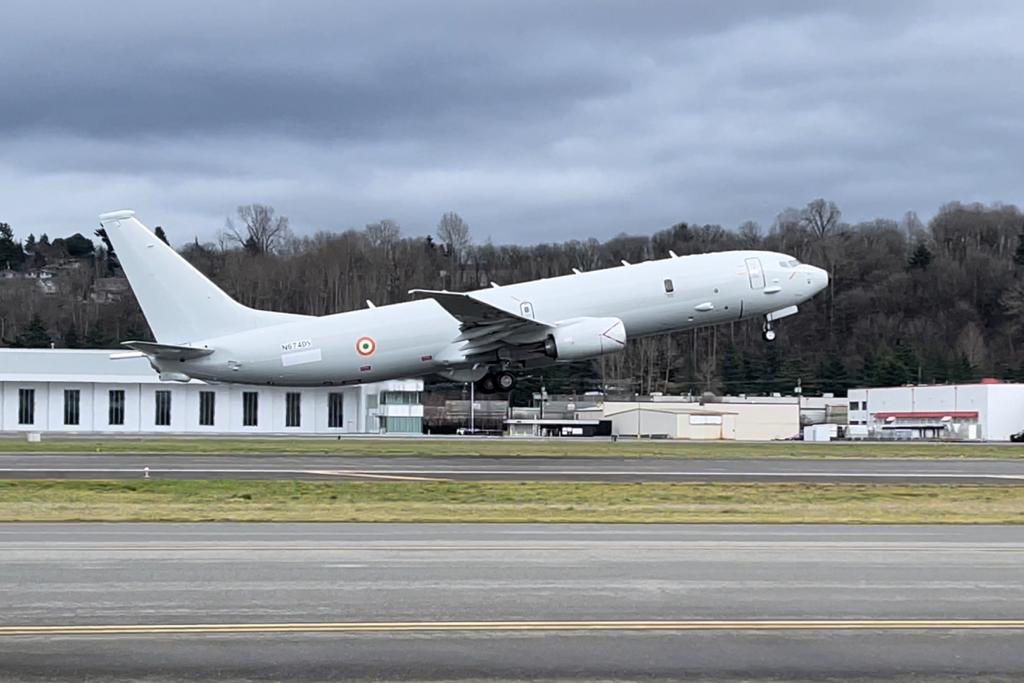 Boeing remains committed in its efforts to further the 'Aatmanirbhar Bharat' (self-reliant India) vision for manufacture, sustainment and support of the Indian Navy's P-8I fleet. Boeing Defence India (BDI), Boeing's local entity in India, supports India's growing P-8I fleet by providing training to Indian Navy flight crews, spare parts, ground support equipment and field-service representative support.
Boeing's integrated logistics support has enabled a high state of fleet readiness at the lowest possible cost, the company said.
Several complex and mission-critical P-8I components such as the radar fingerprinting system, IFF (I/T) and datalink, speech secrecy system, mobile satcom system and wire harnesses are made in India by supplier partners, including Micro, Small & Medium Enterprises (MSMEs) located across the nation.
Boeing plans to enhance in-country technical services support for the P-8I fleet by leveraging the skills and expertise of Boeing's India Engineering and Technology Center, the aerospace giant said in a press release.
Boeing is also completing construction on the Training Support & Data Handling Centre at INS Rajali, Arakkonam, in Tamil Nadu, and a secondary center at the Naval Institute of Aeronautical Technology, Kochi, as part of a training-and-support package contract signed in 2019.
The indigenous, ground-based training will allow the Navy crew to increase mission proficiency in a shorter time while reducing the on-aircraft training time resulting in increased aircraft availability for mission tasking.
Indian Navy Expands
The Indian Navy is reportedly setting up a naval base in the remote Mauritian island of North Agalega and could operate its P-8 Poseidon from the facility, located in the south-western Indian Ocean.
As reported by The EurAsian Times in May last year, new satellite imagery showed changes in the physical features of the Indian infrastructure in Mauritius with an airfield and port development work being undertaken.
This work was believed to be worth more than $87 million. There has been a presence of the Indian military in Mauritius since 2015. Al Jazeera in its report claimed that it is a naval facility, and other military experts said that "an airstrip under construction will almost certainly be used for maritime patrol missions by India's Navy".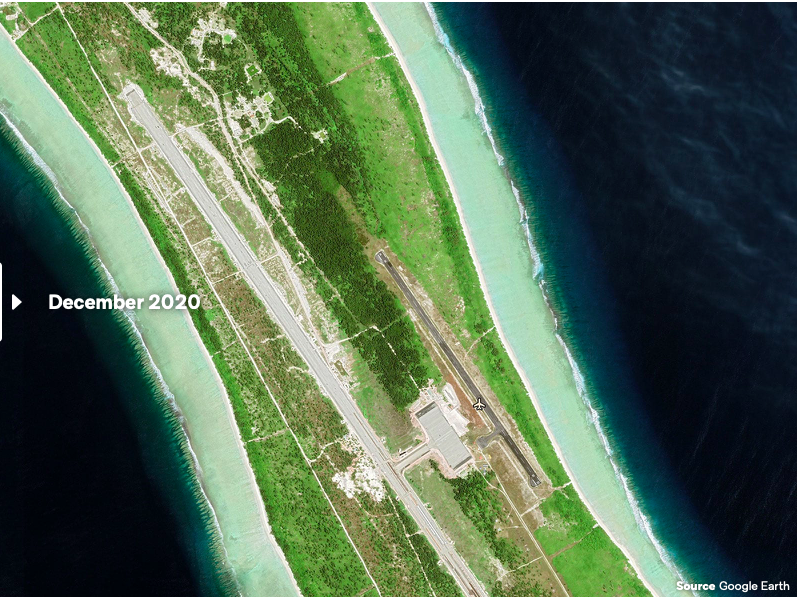 This infrastructure plan included the construction of a 3,000-m runway capable of handling the Indian Navy's P-8I Neptune Maritime Patrol Aircraft and a port that could host other surface vessels and potentially submarines, or other assets of strategic importance.
According to the Lowy Institute, this development was supposed to be in sync with the Modi government's 2016 vision for the Indian Ocean, articulated as Security and Growth for All in the Region (SAGAR). Under SAGAR, New Delhi planned to work together with Indian Ocean regional governments to "engineer virtuous cycles of cooperation".
Recently satellite pictures of Agalega,  have emerged to depict the construction of two large jetties and a runway that is more than 3km (1.84 miles) long.
"It's an intelligence facility for India to stage air and naval presence in order to increase surveillance in the wider southwest Indian Ocean and Mozambique channel," Abhishek Mishra, associate fellow at the Observer Research Foundation (ORF) think-tank in New Delhi told Al Jazeera.
It's worth mentioning that India is set to acquire six more P-8I maritime patrol aircraft from the US. Developed by Boeing, the P8I is the Indian variant of the P-8A Poseidon multi-mission maritime aircraft. The P-8I planes are expected to replace the older fleet of the Tupolev Tu-142 aircraft.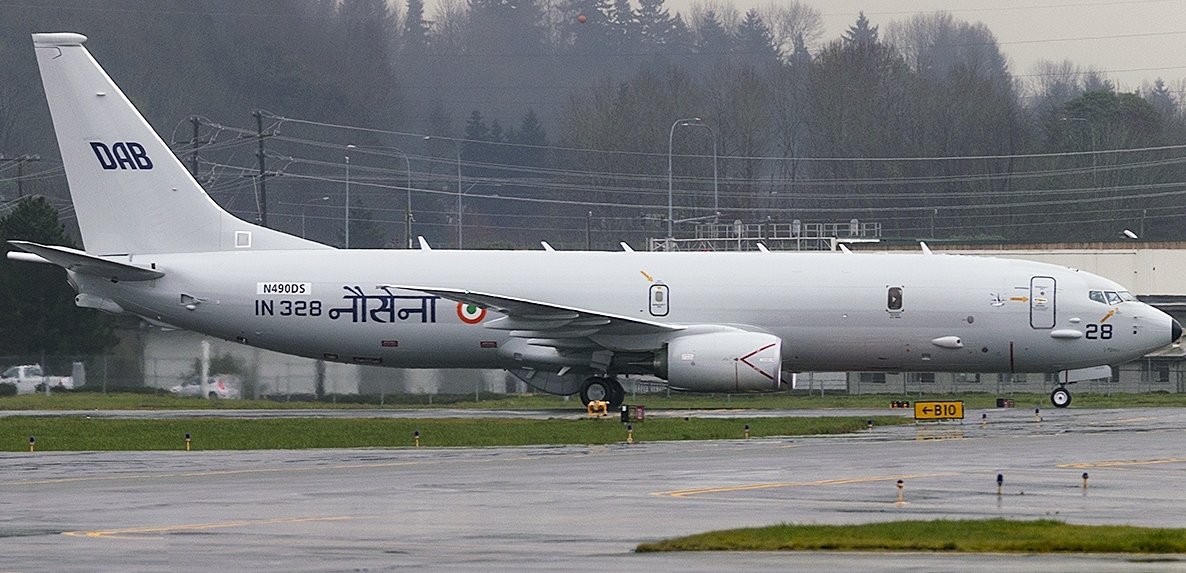 To put these activities into context, the Chinese PLA Navy has been working firmly to be on par with the US military by 2027. The PLA navy possesses the largest surface fleet according to a US Congressional report published last year.
Beijing has been constructing military as well as commercial bases along the sea lines of communication (SLOCs), which extend from the Chinese mainland to Port Sudan in the Horn of Africa.
India's Plan To Checkmate China
Many commentators in India believe this plan, together with the China–Pakistan Economic Corridor, a part of China's Belt and Road Initiative, is a threat to India's national security. Such a system would encircle India and threaten its power projection, trade, and potentially territorial integrity.
China is on its way to creating a strong foothold in the Indian Ocean region with its elaborate naval bases, one that already exists in Djibouti, and the other long-expected one to be completed at Gwadar in Pakistan.
Wary of such developments, India is duly building and restoring its military presence pertaining to the naval assets/infrastructure in the region of the Indian Ocean.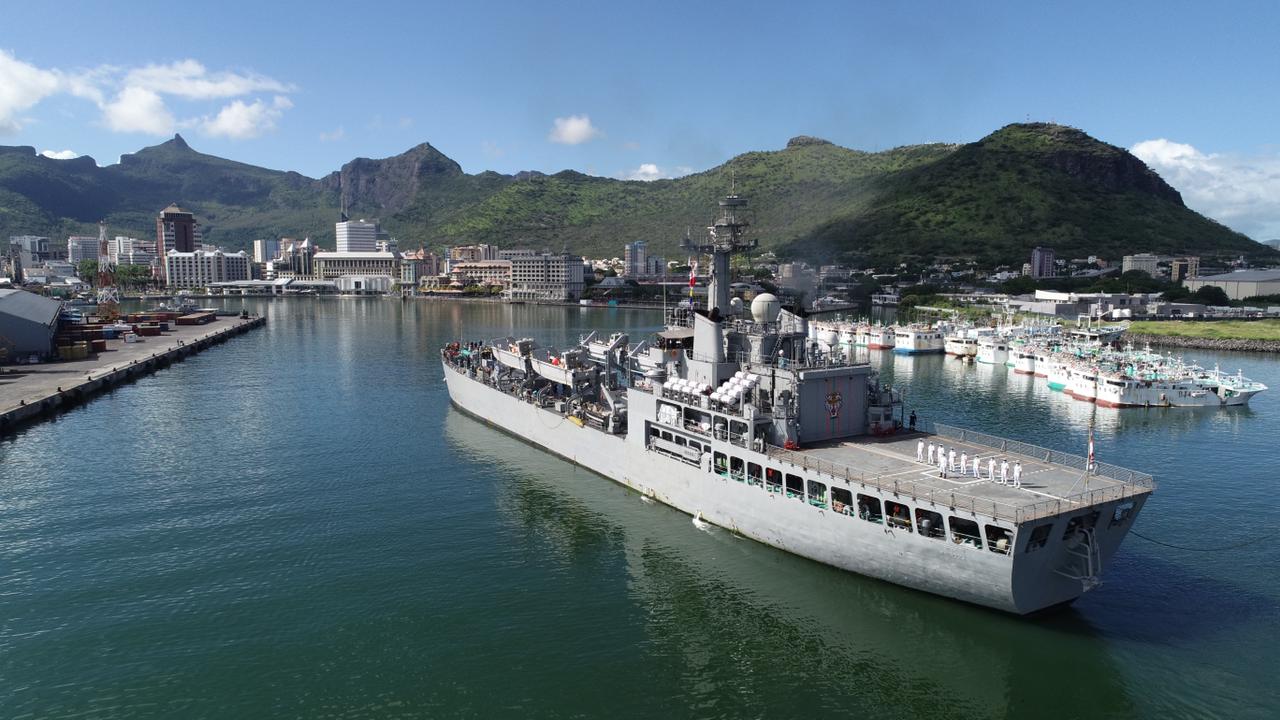 Apart from Agalega, India also has its strategic listening post and radar facility in Madagascar and a coastal surveillance radar in Seychelles (whose existence is disputed and under shadows of secrecy and political controversies).
There is another listening post at Ras al Hadd. The Indian Navy has berthing rights at Muscat naval base, Oman. In 2018, New Delhi also secured access to facilities at the port city of Duqm in Oman for the Indian Air Force and the Indian Navy.
According to Samuel Bashfield, a researcher at the National Security College at the Australian National University, a port is being constructed at the north end of Agalega, which now includes accommodation for up to 430 Indian workers.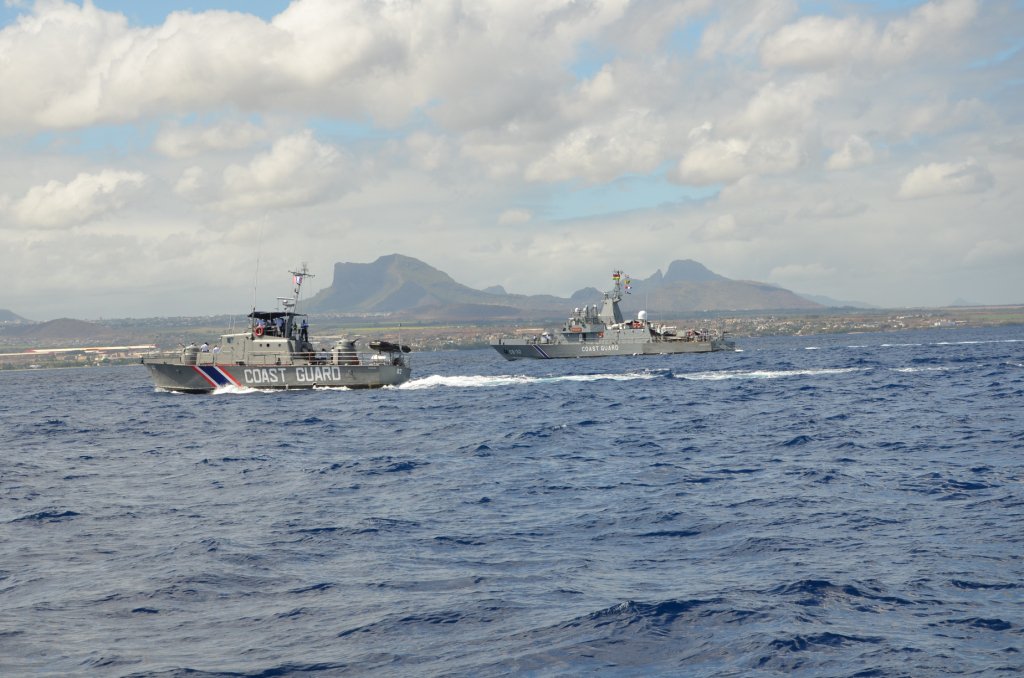 "The latest images show the original jetty in addition to the considerable port development (two longer jetties) stretching closer to the deep water," he said.
"This base on Agalega will cement India's presence in the south-west Indian Ocean and facilitate its power projection aspirations in this region. As new imagery of Agalega is publicly released in the coming months the full scale and capabilities of this facility will be better understood," Bashfield wrote for The Interpreter in March 2021.