A serious Iranian military official revealed that 22 countries submitted formal requests to purchase Iranian-produced armed drones, suggesting that Tehran's domestically produced UAVs are gaining popularity in the global market. 
The information was announced during a gathering at Imam Hussein University by Major General Yahia Rahim Safavi, a former commander of the Islamic Revolutionary Guard Corps and top military aide to Iran's Supreme Leader. 
Iranian-made drones have garnered much attention due to their success against Ukrainian targets over the past few weeks. 
The deployment of drones in the Russia-Ukraine conflict has already been well documented, causing analysts to conclude that this conflict indicates the start of a new type of warfare. 
Turkish-made drones have gained similar recognition for their ability to thwart Russian tank formations from advancing in the early phases of a conflict. This has also increased the demand for Turkish drones in the global market.  
Rahim Safavi, the former IRGC chief, said, "22 countries are requesting to buy Iranian drones." He noted that Venezuela, Algeria, Armenia, Tajikistan, Serbia, and other nations are currently candidates to purchase Iranian drones.  
The top general also emphasized that most of the defense equipment is now locally built, noting that before the Islamic Revolution, Iran relied heavily on imported equipment.
The success of the Islamic Revolution and the eight-year war that Iran waged were two significant events that altered the modern world, according to Rahim. He declared that the stronghold of the unilateral world has changed and that "a new era has begun."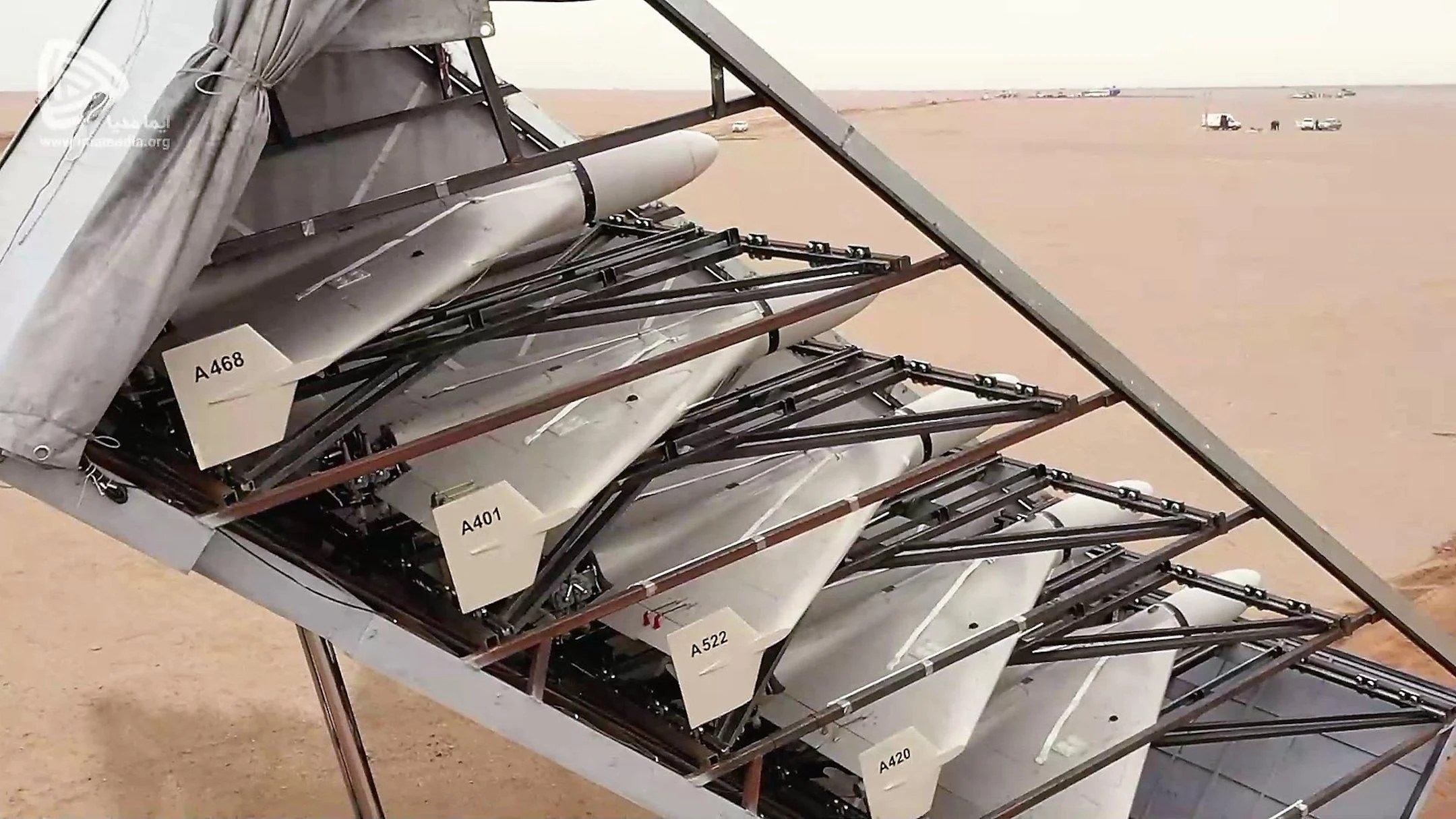 He continued by pointing out that one of the unavoidable requirements of modern warfare is the development of a reliable and secure messaging system that could instantly deliver videos, voice notes, texts, and photographs. 
Iran has improved its defense capabilities using domestic expertise over the past few years. Russia has used Iranian-made drones in its recent slew of strikes against Ukrainian targets. 
A Competitor To Turkish Drones? 
Iran has marketed the Shahed-129 as one of its most potent drones, and experts have noted that Russia's military operation is benefiting from their deployment. Iranian drones could be a good option for countries that are not US allies or cannot receive Turkish-made drones for different reasons. 
While Iranian and Turkish-made drones differ significantly, this does not negate the possibility that Iranian-made drones may soon represent a significant challenge to Turkish drones in the export market.
The Iran-built Shahed-136 and the Turkish-built TB-2 significantly contributed to the destruction of the weapons used by the rival troops in the ongoing Russia-Ukraine war.
The export sales of Turkish drones significantly increased due to their performance. It was previously reported that the Turkish company Baykar Technology had signed contracts with 24 nations for the Bayraktar TB2 drone.
The success of the Turkish drone exports is attributable to their excellent operational expertise. Qatar was Turkey's first drone customer, ordering Bayraktar Mini drones in 2012. Qatar made an additional order for six Bayraktar TB2 drones in 2018.
Previously, the EurAsian Times reported that Iran might also provide drones to Armenia, which has been at odds with Azerbaijan. On the other hand, Azerbaijan uses Turkish-made drones and previously deployed them during the Nagorno-Karabakh war in 2020.
The relations between Iran and Armenia have been getting stronger recently. On October 21, Iran officially opened a consulate-general in Armenia's Kapan town.
Iranian drones used by the Russian forces are demonstrating their effectiveness in Ukraine. On October 19, Russian kamikaze drones launched at power facilities resulted in the convening of an emergency conference by Ukrainian President Volodymyr Zelenskyy to prevent what he described as a "breakdown of [Ukraine's] energy system."
The drone is equipped with a light 90-pound bomb that is potent enough to demolish transformer yards, according to retired US Gen. Frank McKenzie, who once commanded all US forces in the Middle East.
"If you launch enough of them, the theory is you will be able to overcome air defense because they fly at low altitudes, and they're very cheap to produce," McKenzie told CBS News.
Overall, Iran's rise as a drone manufacturer might lead to a new era of drone warfare and elevate Iran's position in the world's defense sector, giving it a chance to compete with Turkey. However, the sanctions imposed by the United States and its allies may seriously impede this process.