On January 13, the Israel Defense Forces and US Central Command (CENTCOM) began a major combined military drill over Israel and the eastern Mediterranean Sea. 
Juniper Oak 2023, a joint military exercise that will last until January 27, will comprise more than 140 aircraft, 12 navy vessels, and artillery systems from both countries, CENTCOM said in a statement.
Of those 142 aircraft, 100 aircraft taking part in the drill, including four B-52 strategic bombers, four F-35 fighter jets, 45 F/A-18 fighter jets, and two MQ-9 Reaper drones, are from the US military. 
Additionally, CENTCOM announced that F-15 and F-16 fighters, AC-130 gunships, Apache helicopters, and other rescue and refueling aircraft are also participating in the exercise. 
The official highlighted that Juniper Oak 23 is the largest joint exercise between the United States and Israel because of the massive number of aircraft, intensive planning with the Israel Defense Forces, and the challenging live-fire component.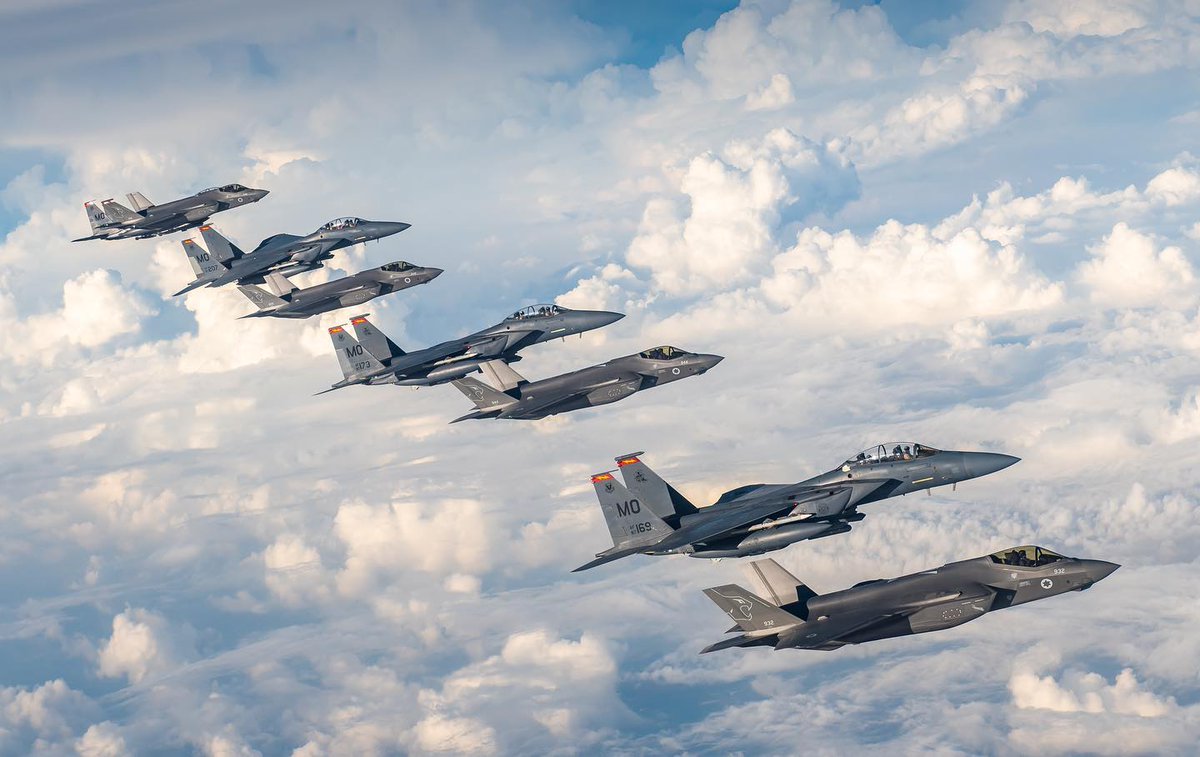 According to a senior US defense official, the exercise was meant to show Iran and other rivals that Washington is not overly preoccupied with Russia's invasion of Ukraine and China's threats to amass a sizeable military force.
This exercise aimed at boosting the readiness of the US and Israel as a whole and their ability to collaborate, promoting stability in the region, CENTCOM said.
The command added that exercises like Juniper Oak demonstrate how interoperability and integration contribute to the region's enhanced security. 
General Michael Kurilla, commander of CENTCOM, noted the drill strengthens the two countries' capacity to respond to emergencies and demonstrates their commitment to the Middle East.
CENTCOM, in its statement, mentioned, "the forces would practice joint command and control; air operations in maritime surface warfare; combat search and rescue; electronic attacks; suppression of enemy air defenses; strike coordination and reconnaissance; and air interdiction."
Juniper Oak 23 Military Exercise 
This military exercise, in contrast to many others, is an all-domain one that incorporates navy, land, air, space, and electronic warfare drills. The training culminates with a live-fire exercise that will utilize 180,000 pounds of live ammunition to simulate the suppression of enemy air defenses, strategic air interdiction, and electronic attack. 
The Israeli Defense Forces (IDF) stated that the aircraft would practice various scenarios, such as hitting targets to represent maritime threats and US bombers dropping live munitions in southern Israel.
NBC reports that six Israeli Navy ships and six US ships, including a carrier strike group, are among the 12 navy vessels participating in the exercise. Besides this, the Israeli Navy's Sa'ar 5-class corvettes and a submarine will join in the exercise, according to the IDF. 
The corvettes will be refueled during the drill by an American replenishment tanker to "extend the IDF's ranges and areas of operation in routine and emergency scenarios," according to the Israeli military. 
The drill would employ multiple launch rocket systems, four high-mobility artillery rocket systems, and infantry and special forces.
NBC stated that 6,400 US personnel would be involved in the exercise, including 1,100 Israeli personnel. Several senior CENTCOM officers will observe the exercise.
A large number of aircraft and soldiers engaged made it "the most significant exercise between the United States and Israel to date," the US and Israeli officials said. 
That being said, the exercise is taking place at a time when the US military presence in the Central Command area is smaller than it has been in years, in part because of the withdrawal of soldiers from Afghanistan in 2021 and the reduction in the number of American service members in Iraq.
An official told NBC that while the exercise was not targeted at a specific country, regional rivals like Iran will pay attention. "The scale of the exercise is relevant to a whole range of scenarios, and Iran may draw certain inferences from that," an official added. 
Israel and the US military frequently collaborate on training exercises, such as air force exercises and missile defense maneuvers. The IDF and the US military conducted joint aerial drills in 2022 that simulated attacks against Iran and its regional terror proxies.
In November 2022, Aviv Kohavi, then-head of the IDF, stated that joint operations with the US military in the Middle East would be "substantially extended."