Chinese researchers working on 6G technology have made yet another astounding claim. They apparently set a new record for data streaming speed using a novel technology that could help China gain a competitive advantage for next-generation wireless communication. 
The researchers sent 1 terabyte of data over 1km (3,300 feet) in a second, using vortex millimeter waves, a type of extremely high-frequency radio wave with rapidly changing spins, South China Morning Post reported.
A team led by Professor Zhang Chao of Tsinghua University's School of Aerospace Engineering said in a statement on February 9 that the experimental wireless communication line set up in the Beijing Winter Olympics compound last month could stream more than 10,000 high-definition live video feeds simultaneously.
China sets #6G speed world record, 10 to 20 times faster than #5G. pic.twitter.com/CKb1MD6iar

— Ambassador Deng Xijun (@China2ASEAN) January 8, 2022
They also claim to have demonstrated that a hypersonic weapon could communicate and locate targets using 6G technology, overcoming some of the blackout issues that occur at speeds of five times the speed of sound or faster.
China has reportedly developed 6G tech that solves the coms blackout problem at hypersonic speeds. Hypersonic weapons face difficulties maintaining communication due to the hot, ionized gas that appears on their surface, which blocks electromagnetic waves during hypersonic flight

— Drew☘ (@dontdoitdrew) January 31, 2022
China has indicated on several occasions that it was pursuing the futuristic 6G technology on a war footing. According to Zhang and his associates, the vortex waves provided "a new dimension to wireless transmission", unlike anything seen in radio communication in the previous century.
The experiment revealed that China was "leading the globe in research on potential critical technologies for 6G", the researchers claimed. Earlier this year, the Chinese scientists had announced that they have created the 6G technology that was at least 100 times faster than 5G.
Experimental wireless line set up in Winter Olympics compound could stream over 10,000 HD live video feeds simultaneously. It is about introducing a new physical dimension, which can lead to a whole new world with almost unlimited possibilities,' according to 6G researchers.
Novel Tech Driving 6G Development
Existing mobile gadgets transmit electromagnetic waves that spread like ripples in a pond. The "up and down" of these waves, which have only two dimensions from a mathematical standpoint, represent information.
However, the vortex technology that was used by the Chinese researchers is different than the 2D wave. Like a tornado, the vortex electromagnetic wave has a three-dimensional form, according to SCMP.
To substantially expand the bandwidth of transmission, extra information may be coded into the spinning, or orbital angular momentum (OAM), of these waves.
Zhang and colleagues claim that their discovery is the result of decades of hard labor by several research teams around the world. In the 1990s, researchers in Europe conducted the first vortex wave communication tests. And in 2020, a team from Japan's Nippon Telegraph and Telephone Company attained a speed of 200 Gbps over a distance of 10 meters (33 feet).
Now, Chinese researchers seem to have far outpaced their European and Japanese counterparts by attaining a speed of 1 terabyte per second over a distance of a whole kilometer. A major hurdle for this entire process is that the size of the spinning waves grows larger with distance, making high-speed data transmission difficult.
The Chinese team devised a high-performance receiving device that could pick up and decode a large amount of data in a split second, as well as a unique transmitter that generated a more focused vortex beam and made the waves spin in three different modes to convey more information, according to SCMP.
The Beijing trial, according to a government researcher exploring 6G technology in Shenzhen, might represent "the start of a revolution" in communications technology.
"The most exciting thing is not just about the speed. It is about introducing a new physical dimension, which can lead to a whole new world with almost unlimited possibilities," said the researcher, who did not want to be named due to his involvement in confidential research projects with China's largest telecoms firms.
The 'W' band, a radio frequency used in military applications, was used in Zhang's experiment, according to his team. They built a 172-kilometer vortex wave link between a plane and a ground station in 2018, which is still a world record.
The Tsinghua University team is also developing a prototype quantum radar using similar technologies, which they claim, can detect even stealth planes.
Commercial deployment of 6G is projected by 2030, but the military may adopt the technology sooner since "performance is more important to them than cost," said an anonymous researcher engaged in studying the technology.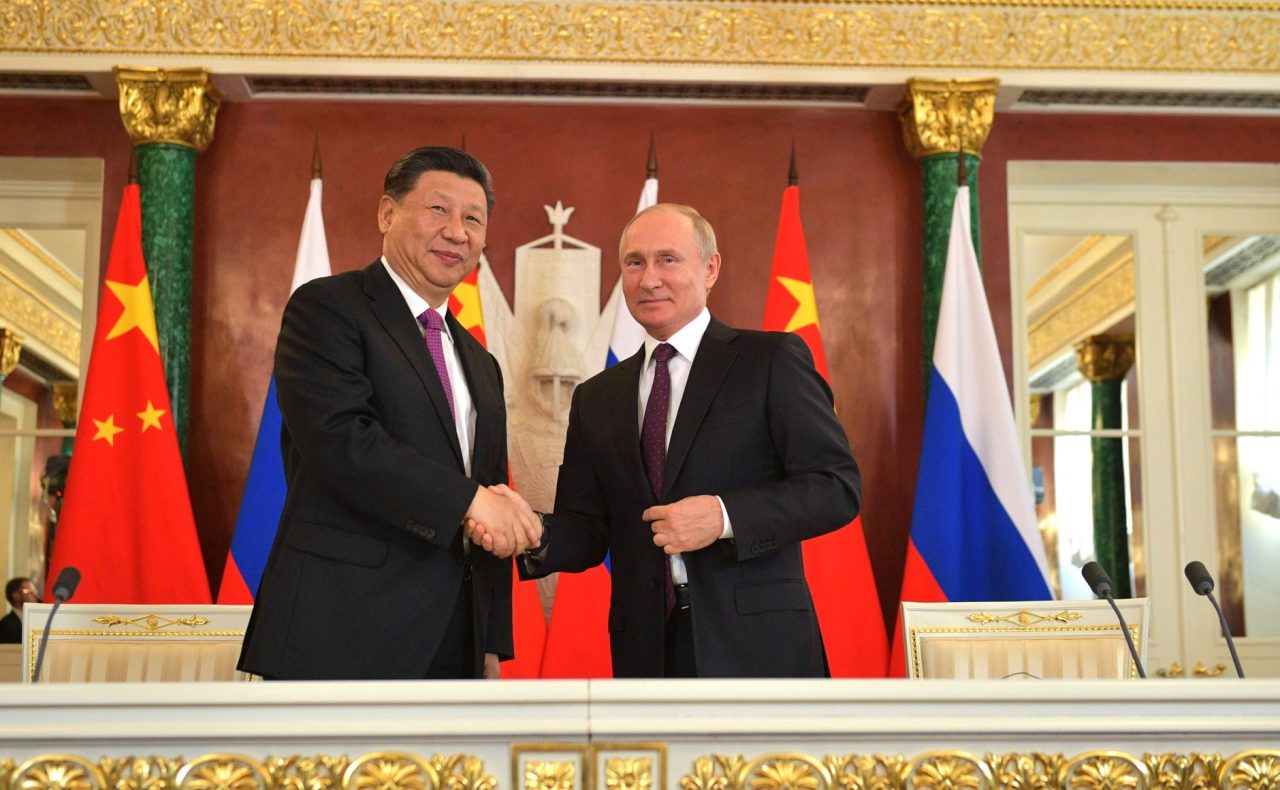 China's Giant 6G Leaps
China wants to increase the digital economy's proportion of GDP to 10% by 2025, up from 7.8% in 2020, thanks to next-generation technologies such as the 6G internet, according to a previous report of CNBC.
China State Council Notice of the "14th Five-Year" Digital Economy Development Plan setting new goals for 2025.

Digital economy target KPI 10% of GDP.

Huge focus on optimising and upgrading digital infrastructure such as cloud & services.$BIDU $BABA $TCEHY $XNET $KC pic.twitter.com/mIUUuQtH6E

— Marcel Münch 马赛 ? ? (@_mm85) January 12, 2022
The aim exemplifies China's effort to be the first in new technologies as it competes with the United States in fields ranging from semiconductors to artificial intelligence.
China's State Council, the country's top administrative body, stated in a paper released last month that "key industries of the digital economy" will account for 10% of GDP by 2025, up from 7.8% in 2020.
Beijing intends to enhance its funding for 6G research and development, as well as participate in the development of international 6G standards. In 2019, China first started laying the groundwork for 6G.
According to a poll conducted by Nikkei and Tokyo-based research firm Cyber Creative Institute in September last year, China possessed more than 40% of the world's 6G patent registrations, followed by the US with 35%, Japan (10%), Europe (9%), and South Korea (9%).
China leads 6G! pic.twitter.com/kBcfurpIBK

— Alvin Foo (@alvinfoo) September 17, 2021
The communist country seems to be hell-bent on becoming the leader on the 6G front, even as the US and Japan had announced last April a $4.5 billion cooperative effort to challenge China's quick advancement in 6G.