There was massive speculation on the number of Indian soldiers detained by China. According to the latest reports, China has released 10 Indian soldiers after a savagery border clash in Galwan valley that left at least 20 Indian soldiers dead.
The nail-studded rods — captured by Indian soldiers from the Galwan Valley encounter site — with which Chinese soldiers attacked an Indian Army patrol and killed 20 Indian soldiers.

Such barbarism must be condemned. This is thuggery, not soldiering pic.twitter.com/nFcNpyPHCQ

— Ajai Shukla (@ajaishukla) June 18, 2020
The release of Indian soldiers follows several rounds of talks between New Delhi and Beijing in a bid to ease tensions after the deadly clashes, in which Indian side accused the Chinese of using nail-studded batons to attack its soldiers.
How Many Chinese Soldiers Were Killed In The India-China Clash At Galwan Valley / Ladakh?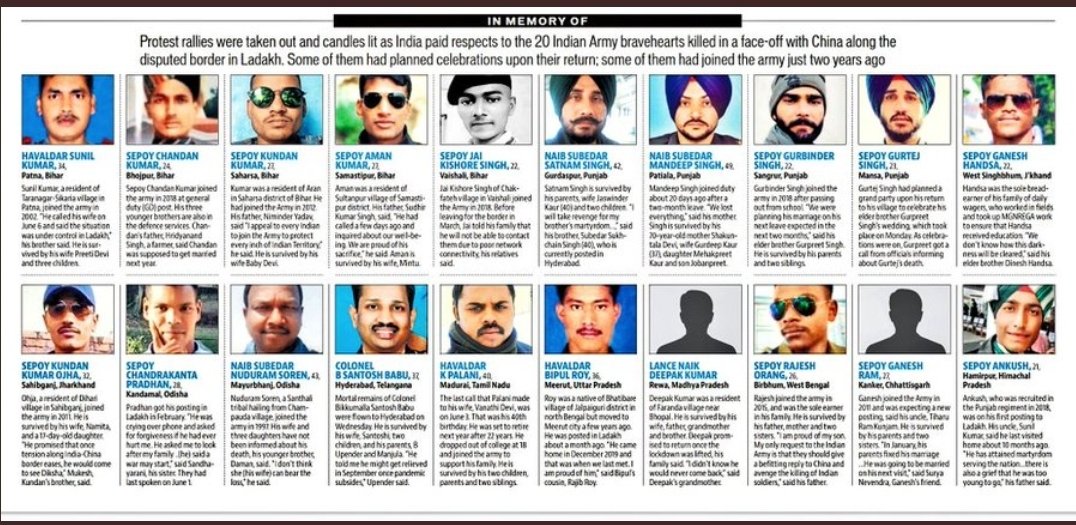 The 10 soldiers were freed late on Thursday, the Press Trust of India, Hindu reported. The Indian government made no comment but the army released a statement saying: "It is clarified that there are no Indian troops missing in action" after the fighting in the Galwan Valley area of Ladakh.
Indian Air Force Deploys Su-30 MKI, Apache Helicopters In Forward Bases In Ladakh
The Hindu newspaper wrote that a pact on the release was reached at major general-level talks between the Indian Army and China's People's Liberation Army.
Article 6 of 1996 Agreement! These agreements apply to border management snd not while dealing with a tactical military situation. Lastly when lives of soldiers or security of post/territory threatened, Cdr on the spot can use all weapons at his disposal including Artillery. pic.twitter.com/6J4KD33nhg

— Lt Gen H S Panag(R) (@rwac48) June 18, 2020
Indian External Affairs Minister S. Jaishankar said the Indian troops were outnumbered and attacked by the Chinese side. "All troops on border duty always carry arms, especially when leaving the post. Those at Galwan on June 15 did so. Long-standing practice (as per 1996 & 2005 agreements) not to use firearms during faceoffs," Jaishankar said on Twitter, in response to a tweet from Congress leader Rahul Gandhi.
India-China War: China Has No 'Military Advantage' Over 'Battle-Hardened' Indian Army – CNN
India should "not underestimate China's firm will to safeguard its territorial sovereignty," Beijing said after talks between its foreign minister Wang Yi and his Indian counterpart Jaishankar. Jaishankar said in turn that China had launched a "pre-meditated" attack which would have a "serious impact" on ties between two nations.