OPED By Amb Gurjit Singh
Xi Jin Ping's re-coronation for a third term as Chinese president led to a notable speech while addressing the 20th National Congress of the Communist Party Congress on 16 October.
He said the Taiwan issue would be resolved by the people of China. Moreover, China would not renounce the possibility of use of force to take over Taiwan.
To much applause, Xi said: 'The wheels of history are rolling on toward China's reunification and the rejuvenation of the Chinese nation. Complete reunification of our country must be realized, and it can, without doubt, be realized.'
He further said: 'We will continue to strive for peaceful reunification with the greatest sincerity and the utmost effort, but we will never promise to renounce the use of force, and we reserve the option of taking all measures necessary.'
On 10 October, in a speech on Taiwan National Day, President Tsai Ing-wen excluded the possibility of war as an option over Taiwan with China. Her emphasis was on a continuing willingness to negotiate with Beijing while at the same time elucidating her determination to enhance Taiwan's defense capabilities.
Taiwan's opposition to Beijing's 'One Country Two Systems' management for Taiwan goes against Taiwan's self-rule, which has been in place for over 70 years.
Taiwan Responds
A statement from the Taiwan presidential office on 16 October after the Xi speech said, "Taiwan's position is firm: no backing down on national sovereignty, no compromise on democracy and freedom, and meeting on the battlefield is absolutely not an option for the two sides of the Taiwan Strait."
Given this war of words, it is evident that China's sabre-rattling around Taiwan shows a clear intention that their patience to include Taiwan within the ambit of the PRC is running out.
It has already been seen in Hong Kong where the 'One Country Two Systems' approach was strangled, despite promises to the UK and the world.
Hong Kong was to continue with its open system, which it has done since 1997. The Chinese have not hesitated over the last few years in curtailing the self-governance institutions in Hong Kong and exercised hard control, crushing dissent and causing investors to be upset.
With Taiwan, the aggressive push towards integrating it and challenging Taiwanese defenses repeatedly through incursions, exercises, and deployments continues.
The reaction to US House Speaker Nancy Pelosi's visit to Taipei was bellicose. The US and Japan are more cautious, and they believe the Chinese planning and timeframe of trying to integrate Taiwan by force by 2027 will be hastened.
If indications were expected in Xi's speech that China would let Taiwan be, these hopes were belied. What Xi, in fact, said is that China would not hesitate to use force to meet its objectives, and thus, a Chinese first strike on Taiwan is feasible.
This is especially on its defense forces as China seeks a cow-towing by the Taiwanese leadership to the re-coronated Xi Jin Ping.
Is this a possibility? The probability of this depends on a larger set of circumstances. Taiwan is definitely a provocation for the US and Japan and, to a lesser extent, to the other US allies and Quad partners.
Having achieved its aggressive intent in the South China Sea and pushing the Japanese over the Senkaku islands in the East China Sea, China is showing that it can have multiple opportunities to challenge the status quo by including Taiwan in its ambit.
The US, which is returning to the Indo-Pacific in a stronger sense, wants to draw the line at Taiwan and the East China Sea, having lost the plot in the South China Sea.
With the US departure from Afghanistan, it has time and forces to focus on the region. The US is concerned that if the Chinese are not deterred now, they will continue their thrust into the Pacific Ocean, which has always been a no-go zone for American policy.
The Taiwan Policy Act, approved by the US Senate Foreign Relations Committee in September 2022, is viewed as "the most comprehensive restructuring of US policy towards Taiwan since the Taiwan Relations Act (TRA) of 1979." It includes provisions to provide $6.5 billion to support purchases of US equipment between 2023 and 2027.
China-Taiwan Tense Ties
China's attempt to deal with Taiwan is, in its own way challenging the US and Japan's Indo-Pacific policies. Since the Taiwanese believe that their defense preparedness can be increased, it is worthwhile to assess this.
In September, Admiral Lee Hsi-ming, former chief of the Taiwan general staff, sought a new Taiwan strategy to deal with China. His book 'Overall Defense Concept: An Asymmetric Approach to Taiwan's Defense (臺灣的勝算),' discusses Taiwan's chances of winning a war.
He appreciated the greater attention to forces by the current Taiwan President but the 'asymmetric strategy' that he himself had introduced now requires upgradation.
Since Taiwan became democratic in 1992, the military KMT regime and its Garrison Command were disbanded. The reforms required and encouraged by the US included an enhanced defense budget with refocussed priorities and improved training, particularly of the reserves.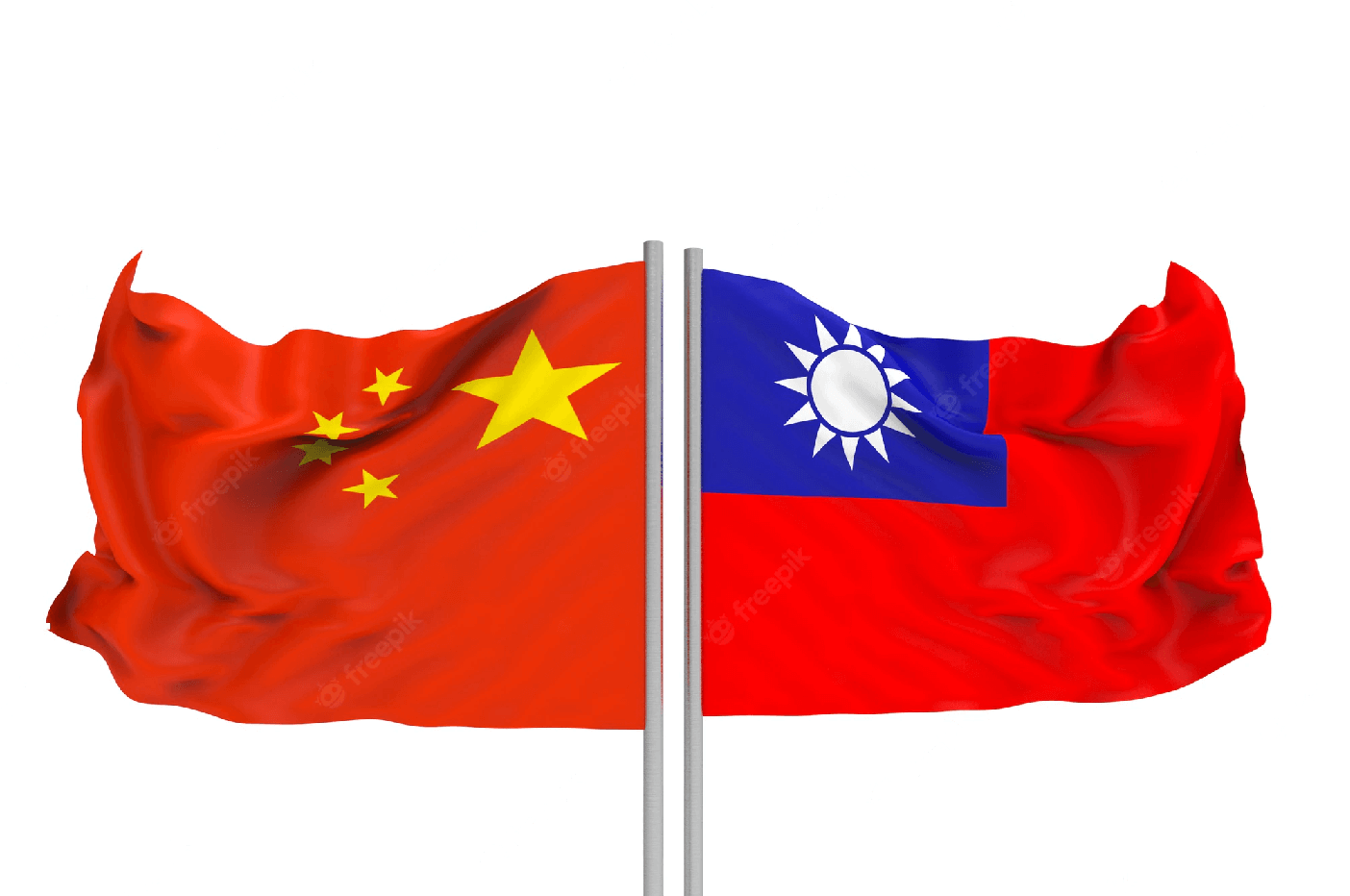 Taiwan reduced its active military strength by half since the 1990s and now has 170,000 troops. There remain contradictions between KMT-era officers and attitudes and a more democratic system now where the military is not in command.
Now, young Taiwanese are proud of modern Taiwan and are enthused to defend their system and country. Will they earn inspiration from Ukraine, where civilians joined the defense effort?
Taiwan aims to enhance its defense budget by 13.9% in 2023. The $19.4 billion increase contrasts with 4% annual increases since 2017. It will cover new fighters, the domestic building of naval vessels, better weaponry for troops, increase the reserves and determine asymmetrical warfare strategies.
Taiwan has, over the last 2 decades, maintained underground bunkers to resist any Chinese invasion. Their highways are capable of handling heavy jets.
Their tank force is well embedded. However, what they require is asymmetric combat capacity, using the 'Porcupine Strategy' utilizing nonconventional weapons systems strategically arrayed against a bigger China. Shoulder-fired anti-tank weapons effectively used by Ukrainian forces against the Russian advance are instances that could be emulated.
As Admiral Lee said:' "If Taiwan's defense capability is to be truly changed, a strategic paradigm shift must be made, and the change must start from Taiwan's defense strategies, as they guide the operational concept, the structure of Taiwan's military forces, the procurement of weapons, training as well as criteria development'.
Gurjit Singh is a former Ambassador to Germany, Indonesia, Ethiopia, ASEAN, and the African Union Chair, CII Task Force on Trilateral Cooperation in Africa, Professor, IIT Indore.
Contact EurAsian Times at  etdesk@eurasiantimes.com