Russia's passion for the "biggest weapons" once again comes to the fore. Last week, the world's longest submarine, K-329 Belgorod, set sail for the first time, leaving its port at Severodvinsk.
Showdown Time? Rafales, J-20s & S-400 Missiles Compete For Superiority Amidst India-China Border Tensions
This development came right after the Russian Navy's encounter with the British warship HMS Defender in the Black Sea, off the coast of Russia-annexed Crimea.
Based on the Oscar-II class, the 600-ft long Belgorod (officially known as Project-09852) is larger than the US Navy's Ohio Class (560 feet).
The commencement of the sea trials marks a significant breakthrough for the country, as the Belgorod will be central to Russia's intelligence-gathering capabilities and is likely to carry a new strategic weapon, known as Poseidon, as reported by Naval News.
The Belgorod Submarine
A highly secretive project, the Kremlin unveiled the Belgorod submarine for the first time in April 2019 at Sevmash Shipyard in northern Russia in the virtual presence of President Vladimir Putin.
The submarine, which has nuclear strike and deterrence capabilities, is also expected to carry out underwater spying missions. Its 'Special Mission' involves acting as a mothership and hosting other undersea vessels for deep dive missions at the seafloor.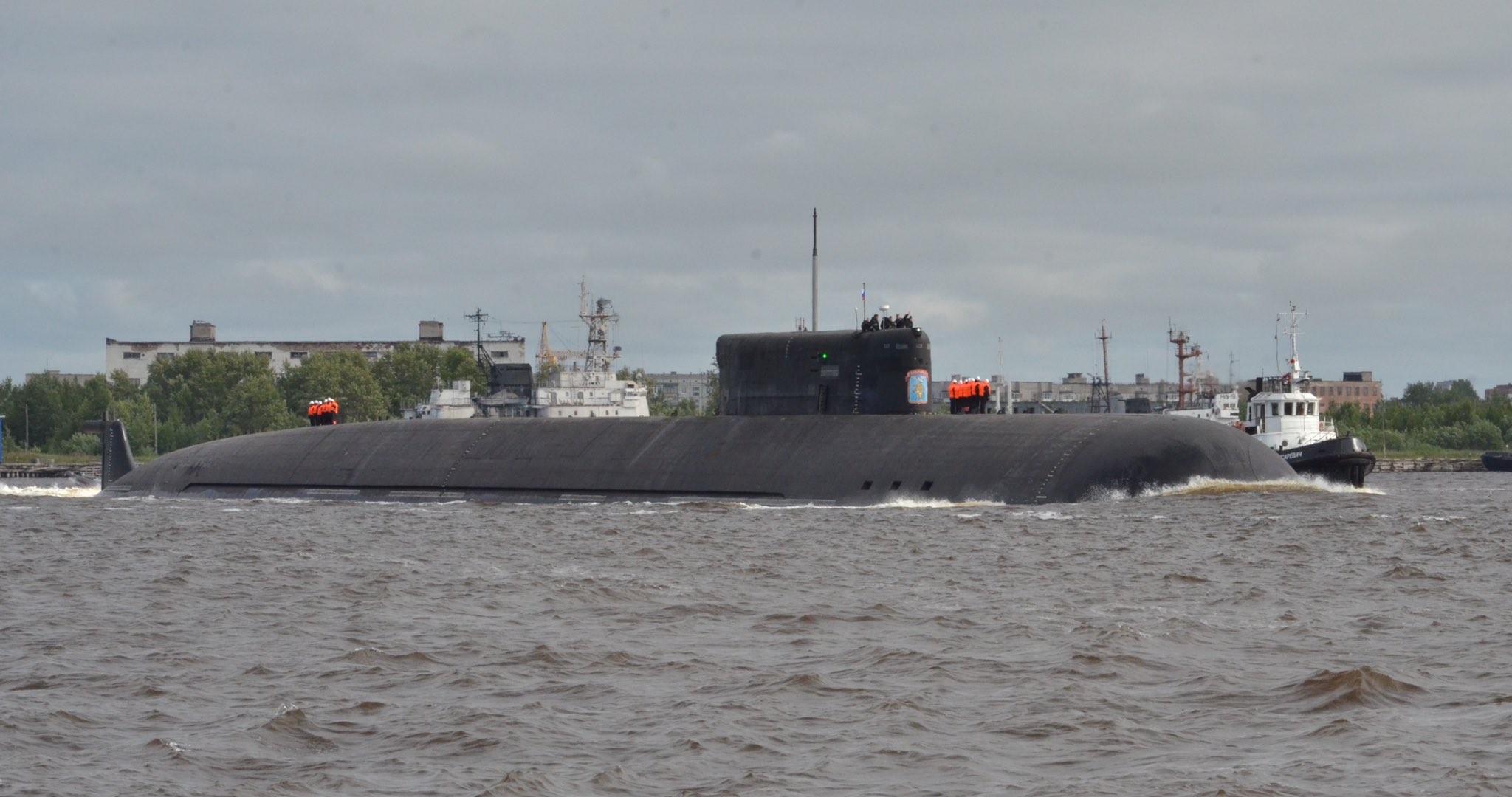 It is speculated that Belgorod will host a Losharik class nuclear-powered mini-submarine that is equipped with robotic arms and capable of diving to 1,000 meters.
Another notable feature flagged by western defense analysts is Belgorod's capacity to carry Poseidon, officially called 'Intercontinental Nuclear-Powered Nuclear-Armed Autonomous Torpedoes' or unofficially known as, underwater nuclear drones.
WATCH: Russian Su-30 Fighter Forces F-35 Stealth Jets To Retreat In Their 'First-Ever Encounter'
Poseidon, known as a "doomsday weapon", is a 65-feet long torpedo with a nuclear warhead, capable of long-range and deep dive launch missions.
Some analysts say the warhead weighs 100-megaton, powerful enough to generate a giant tidal wave to destroy coastal cities.
The Eurasian Times earlier reported on the threat that Poseidon poses to the US military. In April, reports suggested that the Russian Navy is set to launch its second "doomsday weapon" carrier submarine, Khabarovsk, by autumn this year.
Russian news agency TASS reported that Belgorod will be deployed to the Pacific fleet and remain under GUGI, the Main Directorate of Deep-Sea Research, known for its secretive military missions.
NATO is reportedly concerned about submarines investigating and meddling in the underwater sea cables that connect the western countries. 
Russia's Passion For 'Biggest Weapons'
Ranked 2nd in the 2021 Global Firepower Index, Russia draws its military power from the formidable Soviet legacy.
A report by CNN highlighted Russia's expanding military strength from aircraft to bombs.
"Russia is refurbishing Soviet-era airfields and radar installations, constructing new ports and search-and-rescue centers, and building up its fleet of nuclear- and conventionally-powered icebreakers," Lt. Col. Thomas Campbell, a Pentagon spokesman, told CNN.
---
At €7.8B, Why Indian Rafale Jets Are 'Double The Cost' Than Egyptian Rafales?
---
Why Did Netizens 'Mock' Nigeria For Importing JF-17 Jets From Pakistan?
---
A part of displaying military might comes from the country's passion for building the largest or the longest or the fastest weapons with cutting-edge technologies.
The AN-124 Ruslan (named Condor by NATO), built by Ukraine-based Antonov Design Bureau and operated by the Russian Air Force, is the largest military transport aircraft in the world.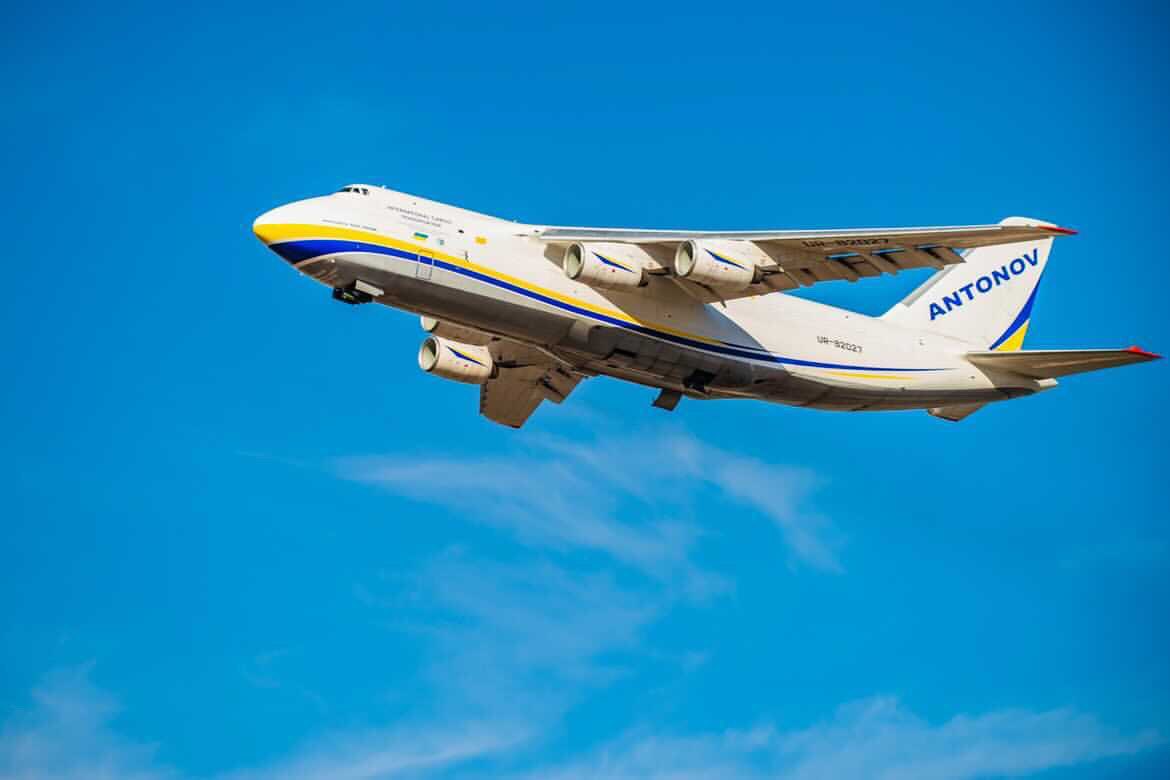 Thirty world records have been set by the AN-124, including an absolute payload-to-altitude record when a 171.219-ton payload was lifted to the altitude of 10750 meters, as per Antonov's official website.
In a race to master hypersonic technology, Russia is testing its 3M22 Zircon anti-ship hypersonic cruise missile, expected to be delivered by 2022. The Russian military already has two hypersonic missiles, the Avangard and the Kinzhal, capable of flying 20 and 10 times faster than the speed of sound, as reported by Defence News.
Russia is also working on building fifth-generation attack submarines, called Laika-class (also known as Husky class) that will succeed the present-day Yasen-class. The lead vessel is expected to be built by 2027–2030.
The country is making preparations to test one of the most powerful intercontinental ballistic missiles, the RS-28 'Sarmat' (NATO name Satan-2), having a range of 18,000 kilometers.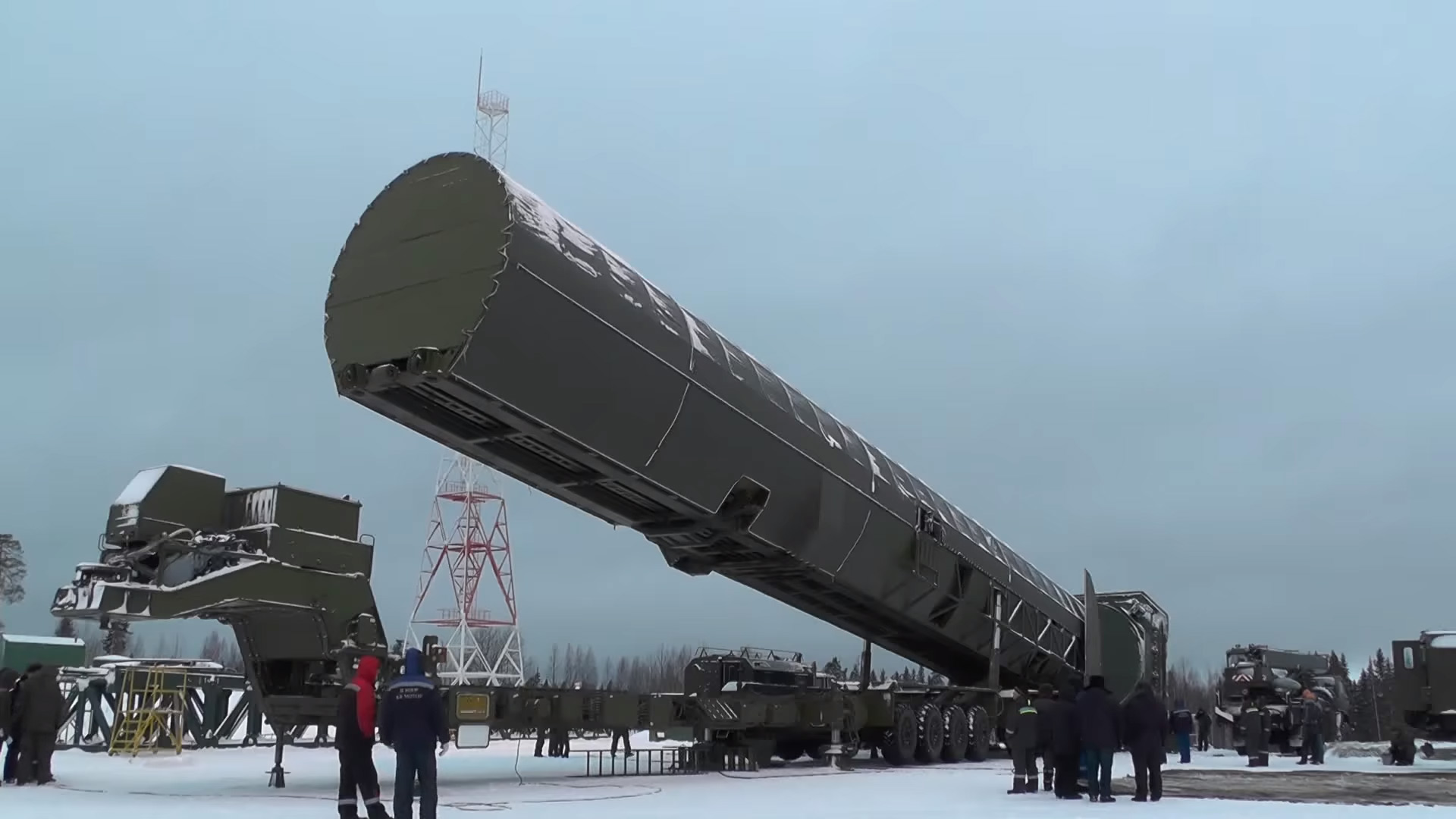 On June 28, while addressing the graduates of military schools, President Putin noted that the new-generation S-500 Prometheus surface-to-air missile system is in the process of completing trials, expected to be deployed by 2025.
"The formation of a new state armament program based on advanced developments by the leading research teams, defense R&D institutes and design bureaus with a planning horizon to 2034 is already underway and its implementation will seek to further strengthen the country's defense capability," Putin said.
READ MORE
Watch: The Ultimate Dogfight Between US & Russian Fighter Jets Over A 'Top-Secret' Air Base In Nevada
---
30 Times Faster Than Speed Of Sound: Is China Really Winning The Hypersonic Race With Its JF-22 Wind Tunnel?
---