Russian President Vladimir Putin is expected to visit India next month which will not only coincide with the delivery of the first lot of S-400 surface-to-air missile (SAM) systems but also be marked with the negotiations with Indian PM Narendra Modi for the potential sale of the super-advanced S-500 and S-550 missile systems, according to reliable sources.
If talks are fruitful, then India could become the first foreign buyer of the Russian-made S-500 and S-550 SAM air defense systems.
The preparation for Putin's visit to India is on and an official announcement of the exact dates is expected any time. Russia mentioned publicly for the first time on November 9 through its Defense Minister, General Sergei Shoigu, that Moscow is also developing the S-550 air-defense missile system.
The S-500 Prometey
The S-500 Prometey (Russian for Prometheus) is already developed and it was first tested successfully in July this year. In September, the Russian Armed Forces began receiving their first S-500 consignments, according to Russian Deputy Prime Minister Yuri Borisov.
And by October, the first S-500 brigade was deployed by the Russian Aerospace Forces' 15th Special Forces Army to cover Moscow and the country's Central Industrial Region.
The S-500's operational range is approximately 370 miles (600 kilometers), within which it reportedly can detect and simultaneously counter up to 10 ballistic supersonic terminal ICBM warheads flying at speeds up to 4.34 miles (7 kilometers) per second.
Beyond providing battlefield tactical air defense, the mobile S-500 Prometheus system is considered one of the most advanced in the world, reportedly capable of destroying volleys of hypersonic missiles currently under development by various countries.
Russian analysts claim that S-500 could even target satellites in low-earth orbit and fifth-generation stealth aircraft, in addition to its primary targets of cruise and ballistic missiles. Moreover, the system's survivability is allegedly enhanced by its high resistance to electronic interference.
The S-500 was developed by the Almaz-Antey Air Defence Concern to replace aging A-135 missile systems currently in use. It is considered a step up from the S-400 Triumf but would supplement that platform rather than replace it, it is said.
The S-550 SAM
As regards the S-550 SAM, it is believed to be developed on the basis of the S-500 Prometheus. It is to become the world's first mobile specialized missile defense (anti-ballistic missile—ABM) and anti-space defense system capable of effectively destroying ICBMs.
At present, countries such as Russia and the United States possess missile-defense systems that can accurately shoot down ICBM warheads. But, these systems are not mobile and are, instead, based in silos, increasing their vulnerability to a pre-emptive first strike. The S-550 will overcome this lapse.
The Russian news agency RIA Novosti reported on November 13 that "the new [S-550] mobile system is being developed as a version of the S-500 air-defense system and will specialize in anti-missile and anti-space defense tasks. Its capabilities to intercept warheads of ballistic missiles of various ranges, primarily intercontinental ones, as well as space attack weapons will be an order of magnitude higher than that of the S-400 and S-500, as well as American missile defense systems—THAAD and Aegis with SM-3Block ll B missiles".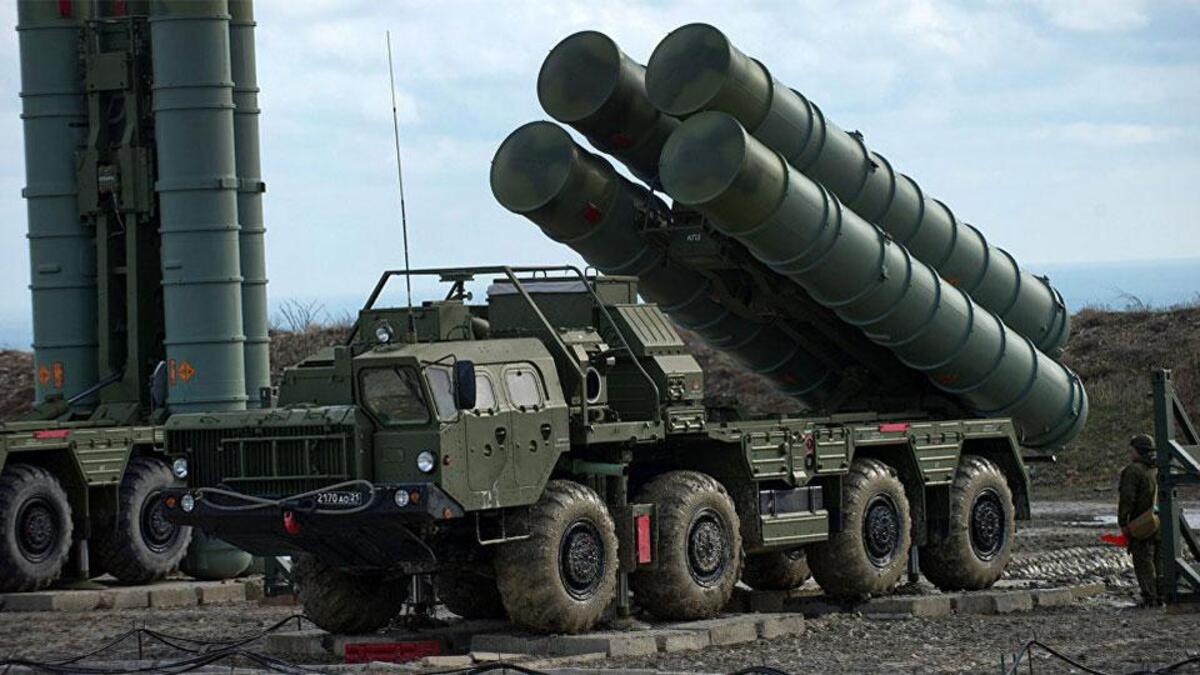 Now, how India fits into these schemes of things? According to Dmitry Shugaev, the head of Russia's Federal Service for Military-Technical Cooperation (FSMTC), India could well become the first country to which Russia may export its most advanced S-500 Prometheus air-defense weaponry, given the depth of Indo-Russian military ties.
Longstanding Defense Ties
India has been a longstanding strategic partner of Russia. New Delhi has long employed Russian-made hardware including tanks, small arms, and aircraft, ships, carrier aircraft (INS Vikramaditya), and submarines, including nuclear ones.
India also is purchasing the S-400 Triumf. India and Russia are jointly producing BrahMos supersonic missiles and negotiating on the licensed manufacture of Ka-226T helicopters.
It is true that India's partnership with the United States is growing stronger every passing day, and is being described as "a defining partnership for the 21st century", and India has been designated a "major defense partner" of the US on par with NATO allies. However, India also professes a great friendship and unprecedented "strategic partnership" with Russia.
It is often ignored that New Delhi has purchased a hefty $70 billion worth of arms from Moscow since 1991. India has absorbed a third of Russian arms exports over the past decade, far exceeding China's arms purchases from Russia.
A study says that though American arms sales to India have grown from nothing to between $16–18 billion over 15 years,  New Delhi signed $15 billion in new arms contracts with Moscow in the span of a year between 2018 and 2019.
Though SIPRI (Stockholm International Peace Research Institute) data differs from these figures "due to accounting procedures, anchoring years, and exchange rates", the data given in the above study suggests that while Indian arms purchases from the US grew from zero in 2005 to $4 billion over 15 years, in that same period, cumulative Indian arms purchases from Russia grew by seven times that figure.
In fact, this study's analysis is that Russian-origin platforms in the Indian military which comprise "85 percent of major Indian weapons systems rather than the 60 percent figure often cited", have created a "lock-in" effect. "The depth of relative support to India's technology base and strategic systems have engendered a relatively high degree of indebtedness and trust in key strategic circles."
It is not that India's procurement of arms from Russia is friction-free. There has been an issue of quality. India has encountered several problems, including substandard systems or contractual obligations not being met.
In addition, when it comes to the supply of spare parts, Indian officials have privately complained about delays, price revisions, cost overruns, and demands for advance payments or new or long-term contracts, some even designed to leverage India's dependence on Russia.
Finally, even as Russian co-development and technology transfers are routinely heralded and are the standard by which all other arms agreements are implicitly evaluated against, India remains perennially dissatisfied with the limits of technology transfers and access.
Partnership Dates Back To Soviet Era
However, despite Indian frustrations with issues of quality, spares, and maintenance costs of Russian-origin systems, the relationship with regard to arms business between the two countries will remain foremost because of the following reasons:
First, there is the factor of history, particularly the then Soviet help to India during the Cold War not only in armaments but also in the areas of non -military industries such as space and nuclear. This has produced some reservoir of familiarity and goodwill that have reified Russia–India cooperation after the dissolution of the USSR.
Secondly, given the accumulated stock, platform familiarity by operators, training, and organization around acquisition flows, India remains reliant on Russia to keep its military functioning.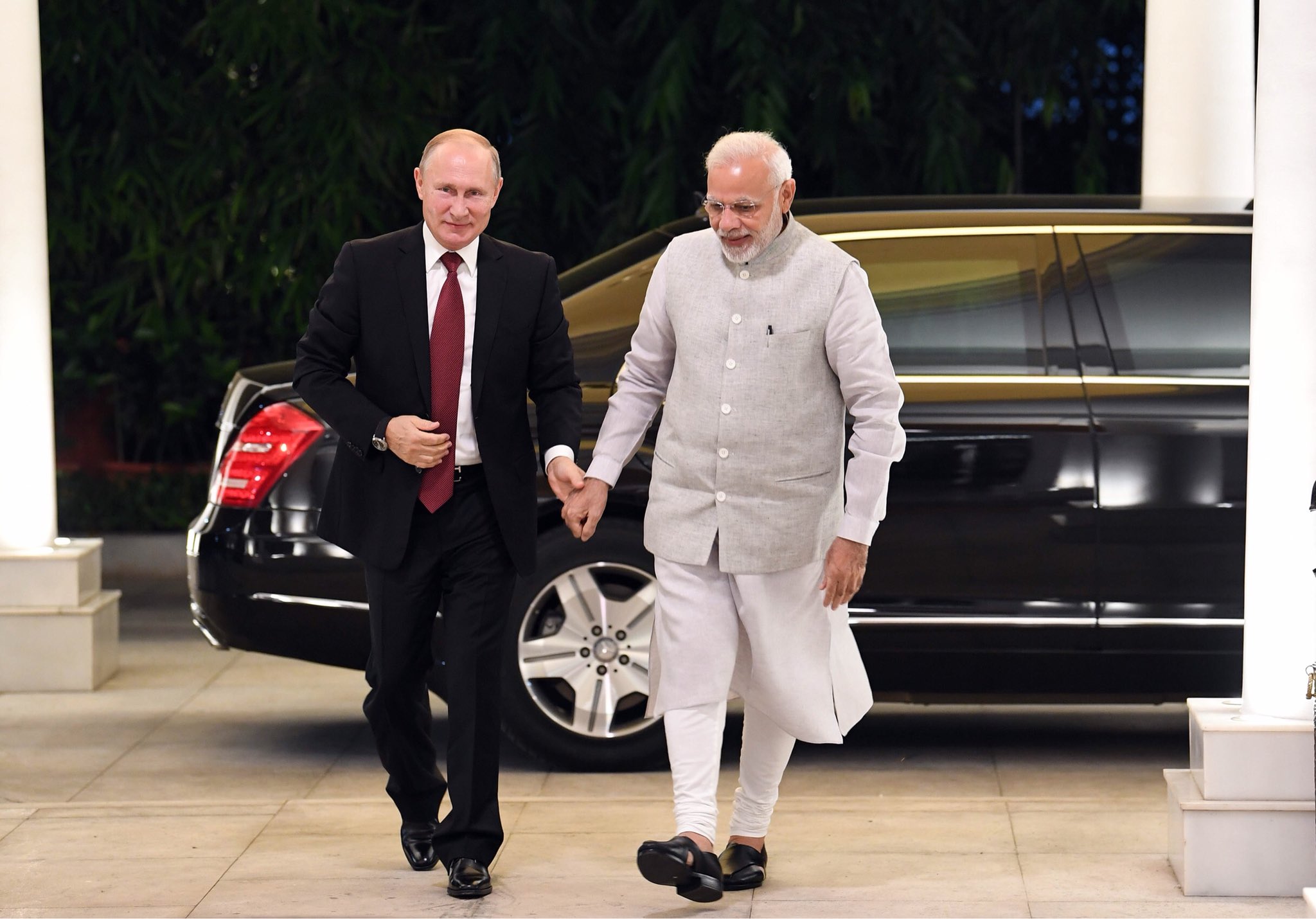 Thirdly, India still considers Russian weapons cost-efficient. Ironical it may sound, but India's diversification from other Western suppliers like Israel, France, and later the United States has increased its bargaining power vis-à-vis Russia. This is all the more so as Moscow's economic need for foreign exchange through defense exports has grown manifold. 
Russia is now more open to India's demand for licensed production or joint development on some technologically advanced systems, like cruise missiles, nuclear submarines, fighter aircraft, nuclear energy, and surface ships (including an aircraft carrier).
In fact, India is unlikely to find another state as willing as Russia is to develop high-level collaboration on advanced strategic systems. This only strengthens India's resolve to continue the relationship, as it is likely to bear fruit well into the future.
Fourthly, Russian support for Indian defense technology and indigenization cannot be overlooked. Russian arms sales, information sharing, collaboration, technology transfers, and hands-on technical guidance, often in the face of heavy US pressure, have made tremendous contributions to India's strategic deterrent.
There has been unmistakable Russian help, even though not conspicuous, in the development of Indian submarine-launched, intermediate-range, and intercontinental ballistic missile capabilities through indigenous SSBN, the INS Arihant.
Dozens of Russian engineers and advisors were dispatched to support India's Department of Atomic Energy and DRDO and assist with designs, precision equipment, and reactor miniaturization technology to fit it aboard a submarine, as admitted by late Ashok Parthasarathi, former science and technology advisor to the Indian Prime Minister.
Similarly, Russian space cooperation has played its role in India's newest breakthrough strategic developments—such as enhanced intelligence, surveillance, and reconnaissance (ISR) capabilities and improved navigational satellite systems.
Fifthly, and this is very important to realize, in all this Russia has not demanded special access to basing or intelligence facilities in India. Analysts say that Moscow has also not shaped the doctrinal concepts or strategic thinking of Indian officers.
There might have been some indirect influence of the sale of certain weapons platforms on Indian war doctrines, but these are marginal. Indian doctrines are still influenced by the British legacy; in fact, these have been more receptive of late to the Western (American) doctrines.
Considering all this, India may not disappoint the Russians by becoming the first customer of S-500, or for that matter S-550.
Author and veteran journalist Prakash Nanda has been commenting on politics, foreign policy on strategic affairs for nearly three decades. A former National Fellow of the Indian Council for Historical Research and recipient of the Seoul Peace Prize Scholarship, he is also a Distinguished Fellow at the Institute of Peace and Conflict Studies. CONTACT: prakash.nanda@hotmail.com