The Indian media has been splashing the news about Rafale jets reaching Ambala (Haryana) and India negotiating the purchase of deadly Hammer missile from France. This deal is being signed by the Indian Army under the 'Emergency Powers' due to ongoing India-China border conflict.
Tejas vs J-20: How Chinese J-20 Jets Have Overpowered Indian LCA Tejas With Indigenous Technology?
It is being speculated that India is buying Hammer missiles, which range from 60 to 70 kilometers, in view of the ongoing tension from China. News agency ANI quoted government sources as saying that despite the short notice, France has agreed to supply the missiles to India.
Ladakh vs Doklam: What China Could Not Do In Doklam, It Has Now Achieved In Ladakh – Experts
"The order for the HAMMER missiles is being processed and the French authorities have agreed to supply them to us at a short notice for our Rafale combat aircraft," government sources told ANI. In view of the urgent requirement for these missiles by the Air Force, the French authorities would be delivering the missiles to India from the existing stock meant for some other customer, they said.
Rafale or F-35: Indian Rafale Jets 'Equally Dangerous' As US' Stealth F-35 Aircraft
According to Safran Electronic and Defense , the company producing Hammer missile, " Usable from greater and greater safety distances, with unrivalled ease of use, the air-to-ground modular weapon (AASM) "Hammer" enables extremely accurate strikes. The AASM is an autonomous unjammable interoperable modular device which utilizes leverages a range of guidance kits.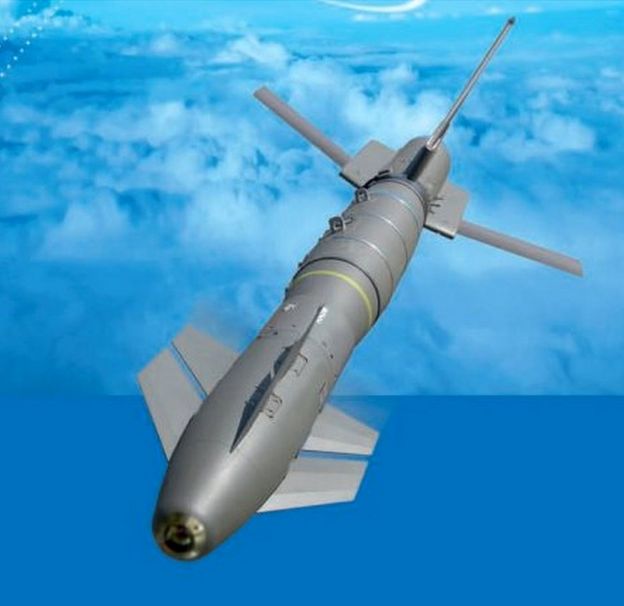 The company claims that the missiles can hit its targets accurately with a guidance kit and can never get jammed. Hammer's real name is 'Armement Air Sol Modular', which later came to be called Hammer for sale in the markets of France. Hammer means Highly Agile Modular Ammunition Extended Range.
India To Sign Defence Deal With Israel Amid Rising Tensions With China
Rafale aircraft arriving in India already have air-to-air 'Meteor' or long-range missiles, which will dramatically increase the striking capability of the Indian Air Force. However, apart from France, Hammer missiles are used by many other countries including Egypt and Qatar.
Rafales or Typhoons – Why India Opted For Rafale Jets While Indonesia Is Keen For Eurofighter Typhoon?
The ANI, quoting its defence sources claims that the Hammer missiles can penetrate bunkers and are aptly suited for mountainous regions like Ladakh and can play a decisive role if India-China war breaks out.
1)Why HAMMER MISSILE NOT contracted with initial RAFALE purchase?
2)Why weren't existing MUNITIONS SPICE & PAVEWAY-(MUCH CHEAPER) integrated with Rafale?
3)SPICE & PAVEWAY(IAF ALREADY HAS)DO EXACT same thing AS HAMMER?
4) HAMMER-6-7X COSTLIER THAN SPICE OR PAVEWAY?@PMOIndia

— Manish Tewari (@ManishTewari) July 24, 2020
Earlier, senior Congress leader Manish Tiwari asked, 'Why was Hammer's deal not done at the time of the Rafale Deal Agreement?'
Those questioning India's strategy to defend its border: Rafale jets are being boosted with HAMMER missiles. The enemy won't be able to hide even in bunkers.

Those asking about a date for Ram Mandir: It starts on August 5, 2020.

Next question please!

— Bhupender Yadav (@byadavbjp) July 24, 2020
BJP general secretary Bhupendra Yadav has said that 'information for those who are questioning the security of its border on India – India is equipping Rafale with Hammer missiles. Even enemy bunkers will not be able to survive now.
India is likely to receive the first batch of six Rafale fighter jets by July 27. The French-origin jets are expected to significantly boost the combat capability of the Indian Air Force.
After India, Pakistan, China – UK Adds Spain To 'At-Risk' Countries
The first squadron of the jets will be stationed at Ambala air force station, considered one of the most strategically located bases of the IAF. India had signed an inter-governmental agreement with France in September 2016 for the acquisition of 36 Rafale fighter jets at a cost of around $7.5 Billion.