Why is it that despite being far behind Russia, China, and probably even North Korea in hypersonic weapons, the United States is reluctant to establish any programs of record for such weapons?
This question is significant when the Pentagon's FY2023 budget request for hypersonic research is $4.7 billion—up from $3.8 billion in the FY2022 request, and the Missile Defense Agency (MDA) has additionally requested $225.5 million for hypersonic defense.
In other words, while the US is openly researching hypersonic weapons, it is not sure whether this research will result in deployable weapons or programs.
It is common knowledge that the United States has actively pursued the development of hypersonic weapons as a part of its conventional prompt global strike program since the early 2000s.
The EurAsian Times reported how on October 26, the US military carried out a successful test launch of a rocket for the development of hypersonic weapons.
And the next day, on October 27, the US Congressional Research Service released its updated report on "Hypersonic Weapons: Background and Issues for Congress" to Congress for consideration.
Countries Testing Hypersonic Weapons
The US reluctance to have an officially declared hypersonic program is all the more surprising when it is not a question of simply Russia, China, or North Korea, who have deployable hypersonic missiles.
Many other countries are also developing hypersonic weapons technology. These countries include Australia, India, France, Germany, South Korea, and Japan. And interestingly, the US has collaborated with some of them.
Since 2007, the United States has teamed up with Australia on the Hypersonic International Flight Research Experimentation (HIFiRE) program to develop hypersonic technologies.
In addition to the Woomera Test Range facilities—one of the largest weapons test facilities in the world—Australia reportedly operates seven hypersonic wind tunnels and is capable of testing speeds of up to Mach 30.
Analysts say France has decided to weaponize the hypersonic technology under the "V-max (Experimental Maneuvering Vehicle) program," which could provide Paris with a strategic nuclear weapon. France operates five hypersonic wind tunnels and can test speeds up to Mach 21.
Germany has already tested an experimental hypersonic glide vehicle (SHEFEX II). It continues to research and test hypersonic vehicles as part of the European Union's ATLLAS II project, which seeks to design a Mach 5-6 vehicle. Germany operates three hypersonic wind tunnels and can test speeds up to Mach 11.
South Korea is said to be developing a ground-launched Mach 6+ hypersonic cruise missile, Hycore, "in response to growing concern about North Korea military modernization." It plans to build sea[1]and air-launched variants eventually.
Japan is reportedly developing the Hypersonic Cruise Missile (HCM) and the Hyper Velocity Gliding Projectile (HVGP) for area suppression and neutralizing aircraft carriers.
HVGP is expected to enter service in 2026, with a more advanced version available by 2030, while HCM is expected to enter service in 2030. It is said that the Japan Aerospace Exploration Agency operates three hypersonic wind tunnels, with two additional facilities at Mitsubishi Heavy Industries and the University of Tokyo.
Besides, Japan and the United States have agreed to conduct "a joint analysis focused on future cooperation in counter-hypersonic technology."
Though India test-fired its first indigenous Hypersonic Technology Demonstrator Vehicle (HSTDV), developed by the Defense Research and Development Organisation (DRDO), in 2020, knowledgeable sources say that this is related to the making of the BrahMos-II, which is supposed to succeed the Indian Navy's BrahMos anti-ship missile.
Besides, India reportedly operates approximately 12 hypersonic wind tunnels and can test speeds up to Mach 13.
In any case, BrahMos is also supersonic, flying at three times the speed of sound, known as Mach 3. But BrahMos II, like Russian Zircon, will be about twice as fast, flying above Mach 6. Though expected to have a range of 600 kilometers, BrahMos II can develop the range to 1000 kilometers and the speed of Mach 8, it is said.
As is well-known, the BrahMos series is being developed by BrahMos Aerospace Private Limited, collaborating with India's DRDO and Russia's NPO Mashinostroyenia (NPOM).
Significantly, Zircon has been designed by none other than the NPOM. It is noteworthy that though it is supposed to carry conventional warheads, Zircon can be fitted with nuclear warheads if necessary. Whether BrahMos II will be allowed to carry nuclear warheads remains unclear.
Hypersonic Vs. Supersonic
Notably, hypersonic speed is considered anything faster than Mach 5, or five times the speed of sound, equivalent to just over 100 kilometers (60 miles) per minute or about a mile every second.
And besides its high speed, its flight can be very maneuverable, making it extremely difficult to shoot down.
Though, like ICBMs, hypersonic glide weapons are launched by rockets high into the atmosphere, unlike the former, whose warhead is primarily powered by gravity once it begins its descent to its target, hypersonics dive back to Earth sooner before flattening out their flight path and then uses internal navigation devices to make course corrections and keep it on target while traveling even up to 12 times the speed of sound.
An ICBM follows a parabolic trajectory, which means that it goes up and then comes down in a high arc, but a hypersonic one orbits the Earth at a lower height and is maneuverable. The ability to change track, target, and speed mid-trajectory, makes them tougher to track and defend against.
The valuable aspect of the hypersonic missile is its plasma cloud. During the flight, the missile is entirely covered by a plasma cloud that absorbs any rays of radio frequencies and makes the missile invisible to radars.
This allows the missile to remain undetected on its way to the target. Therefore, a hypersonic missile can defeat advanced missile-defense systems of adversaries.
There are two primary categories of hypersonic weapons. One is a hypersonic glide vehicle (HGV) launched from a rocket before gliding to a target. The other is hypersonic cruise missiles powered by high-speed, air-breathing engines, or "scramjets," after acquiring their target.
Like ICBMs, hypersonic missiles can carry both conventional and nuclear warheads. However, unlike Russia, China, and North Korea, the US says its missiles that have been or are being tested can carry only conventional warheads. Americans believe that conventional warheads do have greater accuracy than nuclear ones.
US Hypersonic Program
Pentagon is currently developing hypersonic weapons under the US Navy's Conventional Prompt Strike program, which is intended to provide the US military with the ability to strike hardened or time-sensitive targets with conventional warheads, as well as through several Air Force, Army, and DARPA (Defense Advanced Research Projects Agency) programs.
According to the Congressional Research Service report, the programs are:
US Navy—Offensive Anti-Surface Warfare Increment 2 (OASuW Inc 2), also known as Hypersonic Air-Launched OASuW (HALO);
US Army—Long-Range Hypersonic Weapon (LRHW);
US Air Force—AGM-183 Air-Launched Rapid Response Weapon (ARRW, pronounced "arrow");
US Air Force—Hypersonic Attack Cruise Missile (HACM);
DARPA—Tactical Boost Glide (TBG);
DARPA—Operational Fires (OpFires); and
DARPA—Hypersonic Air-breathing Weapon Concept (MOHAWC, pronounced "mohawk").
As regards the Hypersonic Missile Defenses, though investments have been made in counter-hypersonic weapons capabilities, former Under Secretary of Defense for Research and Engineering Michael Griffin has stated that the United States will not have a defensive capability against hypersonic weapons until the mid-2020s, at the earliest.
There is indeed a debate in the US strategic circles about the need for defense against hypersonic missiles.
Some analysts have suggested that space-based sensor layers—integrated with tracking and fire-control systems to direct high-performance interceptors or directed energy weapons – could theoretically present viable options for defending against hypersonic weapons.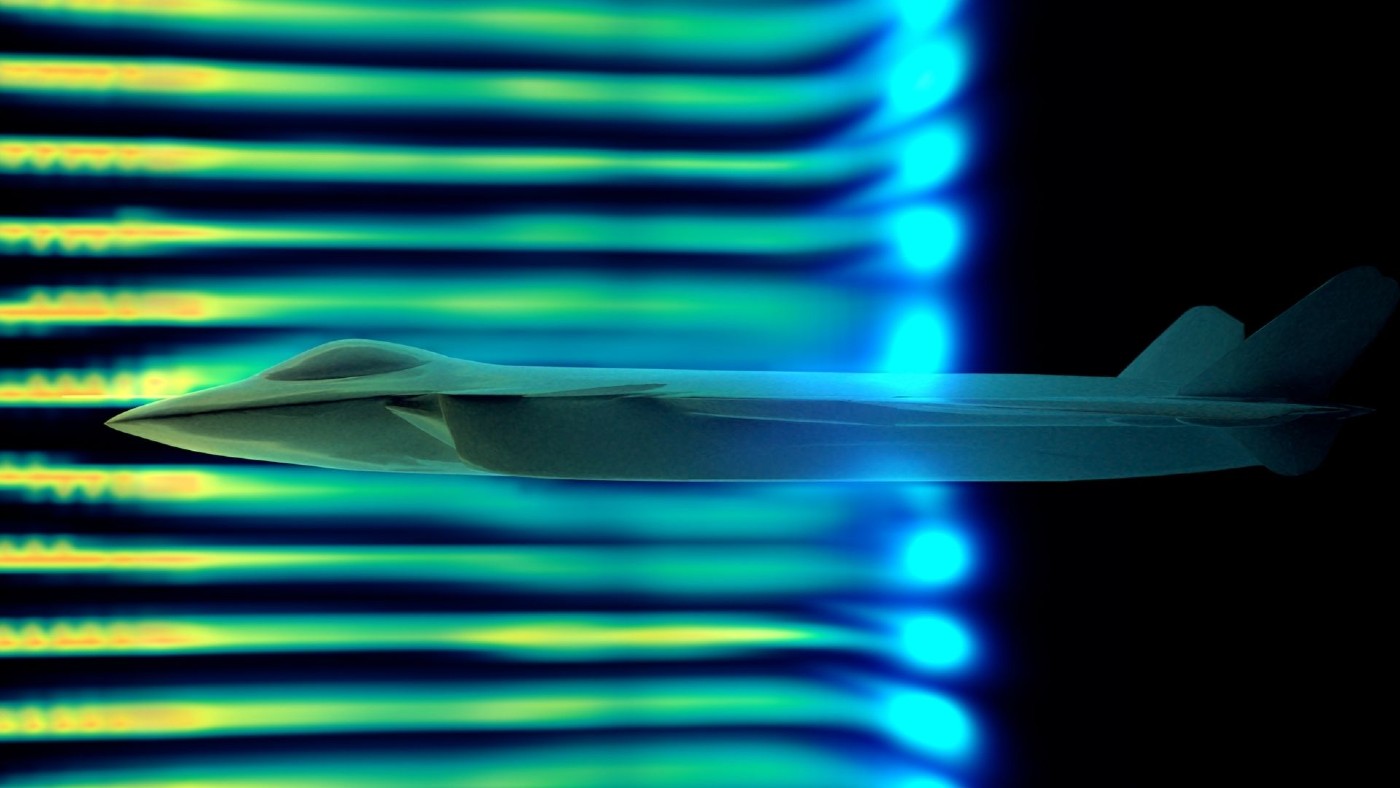 But, some other analysts have questioned the affordability, technological feasibility, and utility of wide-area hypersonic weapons defense.
According to physicist and nuclear expert James Acton, "point-defense systems, and particularly [Terminal High-Altitude Area Defense (THAAD)], could very plausibly be adapted to deal with hypersonic missiles.
The disadvantage of those systems is that they can only defend small areas. To defend the continental United States, you would need an unaffordable number of THAAD batteries."
In addition, some American analysts argue that hypersonic weapons lack defined mission requirements, contribute little to US military capability, and are unnecessary for deterrence.
Some analysts also caution that hypersonic cruise missiles may not be used against countries possessing ICBMs in their heartlands. For instance, if Russia uses a missile like Zircon against the United States, the latter can retaliate massively with ICBMs.
All this perhaps explains why the US has not developed, as of now, a deployable hypersonic system.
At present, the Department of Defense (DOD) has not established any programs of record for hypersonic weapons, suggesting that it may not have approved either mission requirements for the systems or long-term funding plans," says the Congressional Research Service report, quoting  Principal Director for Hypersonics (Office of the Under Secretary of Defense for Research and Engineering) Mike White  that "DOD has not yet made a decision to acquire hypersonic weapons and is instead developing prototypes to assist in the evaluation of potential weapon system concepts and mission sets."
The report, therefore, asks Congress to consider questions about the rationale for hypersonic weapons, their expected costs, and their implications for strategic stability and arms control.
The "questions" are:
What mission(s) will hypersonic weapons be used for? Are hypersonic weapons the most cost-effective means of executing these potential missions? How will they be incorporated into joint operational doctrine and concepts?
Given the lack of defined mission requirements for hypersonic weapons, how should Congress evaluate funding requests for hypersonic weapons programs or balance funding requests for hypersonic weapons programs, enabling technologies, and supporting test infrastructure? Is accelerating research on hypersonic weapons, enabling technologies, or hypersonic missile defense options both necessary and technologically feasible?
How, if at all, will the fielding of hypersonic weapons affect strategic stability?
Is there a need for risk-mitigation measures, such as expanding New START, negotiating new multilateral arms control agreements, or undertaking transparency and confidence-building activities?
The last question is crucial as it involves the issue of "Arms Control."
Hypersonic weapons programs, after all, are essentially strategic weapons. Should the US be a part of the arms race instead of taking measures to mitigate risks by negotiating for a new START with Russia, which, at the moment, does not cover weapons that fly on a ballistic trajectory for less than 50% of their flight, as do hypersonic glide vehicles and hypersonic cruise missiles?
After all, Article V of the START treaty states that "when a party believes that a new kind of strategic offensive arm is emerging, that Party shall have the right to raise the question of such a strategic offensive arm for consideration in the Bilateral Consultative Commission (BCC)."
Therefore, many American strategic analysts have even proposed negotiating a new international arms control agreement that would institute a moratorium or ban on hypersonic weapon testing, with a "highly verifiable" and "highly effective" means of preventing a potential arms race and preserving strategic stability, even though relations between Washington and Moscow are at the lowest ebb following the war in Ukraine.
Author and veteran journalist Prakash Nanda has been commenting on politics, foreign policy on strategic affairs for nearly three decades. A former National Fellow of the Indian Council for Historical Research and recipient of the Seoul Peace Prize Scholarship, he is also a Distinguished Fellow at the Institute of Peace and Conflict Studies.
CONTACT: prakash.nanda (at)hotmail.com