The Indian Air Force (IAF) has been on a weapon acquisition spree for the past few years and the 2020 Galwan Valley clash with the Chinese Army seemed to have provided a fresh impetus to that.
---
Interestingly, the service is now going for secondhand aircraft instead of brand-new ones to make up for its depleting fighter fleet. The EurAsian Times reported that IAF is buying used Mirage 2000 jets from France. 
The IAF currently operates 32 squadrons out of its mandated strength of 42. Even the ongoing procurements of 36 Dassault Rafale fighters and 83 indigenous Tejas Mark 1A LCAs will not fill this glaring shortfall.
The latest decision to acquire two dozen secondhand Mirage 2000s has raised concerns among military analysts, who view this as an outdated concept given that countries around the world are moving toward fifth and six-generation aircraft. Furthermore, the lack of a clear national security policy, which could define IAF's role in the broader security framework seems to be adding to its woes. 
What's There In IAF's Inventory?
The IAF has carried out a series of inductions and upgrades to curb its aircraft shortage, in light of evolving threats. All 20 of the Hindustan Aeronautics Limited (HAL) manufactured Tejas Mark-1 LCAs ordered under the Initial Operations Clearance (IOC) status have been delivered.
Furthermore, the IAF's second LCA squadron was set up in May last year and 20 more LCAs are slated for delivery by mid-2022, while all 36 Rafale Multi-Role Fighters will be received by IAF by early next year.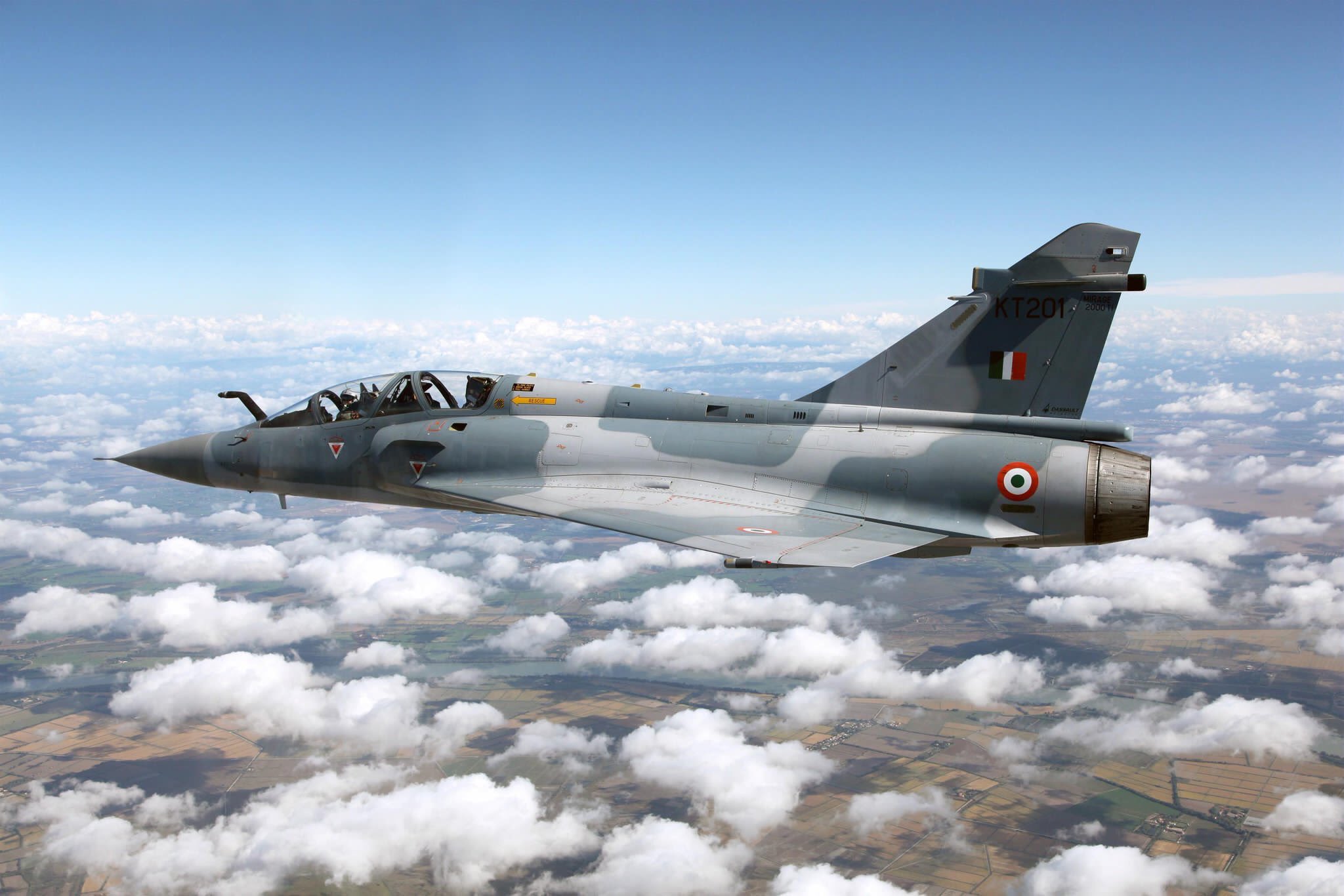 The IAF is also upgrading its existing Mirage 2000s, MiG-29s, and Jaguars. These aircraft are getting new weapons and avionics enhancements to enable them to operate as four-plus generation aircraft. This overhaul should be completed by the end of this year.
The 272 Su-30 MKI fighters which had been ordered have successfully been inducted and 40 SU-30 MKI fighters are scheduled to undergo upgrades. These Su-30s will be fitted with new AESA radars, onboard computers, electronic warfare (EW) suits and are to be repurposed in order to operate the BrahMos supersonic cruise missile.
Lastly, a dozen additional aircraft will be inducted to replace IAF aircraft which have been lost over the past two decades. The IAF will be procuring upgraded MiG-29s in order to meet its shortage in total squadron strength, talks of which are underway with Moscow.
A source indicates that these fighters are likely to replace the Mirage 2000s and MiG-29 which have been lost. 
The Snail-Paced 'Make In India' Program
The indigenous LCA had made its maiden flight in January 2001 and as of now 24 of them are a part of the IAF's arsenal. However, the project has been mired in developmental delays. This has, in turn, delayed the decommissioning of the Soviet-era MiG-21s and its subsequent variants.
The MiG-21 Bison fleet is likely to remain operational till 2024 despite depleting numbers and lower availability of spare parts.
The delay in the homegrown LCA project means that the IAF will be forced to continue flying the aging Soviet-era MiG-21 platform, which has already claimed numerous pilots' lives and earned the dubious epithet of 'Flying Coffins'.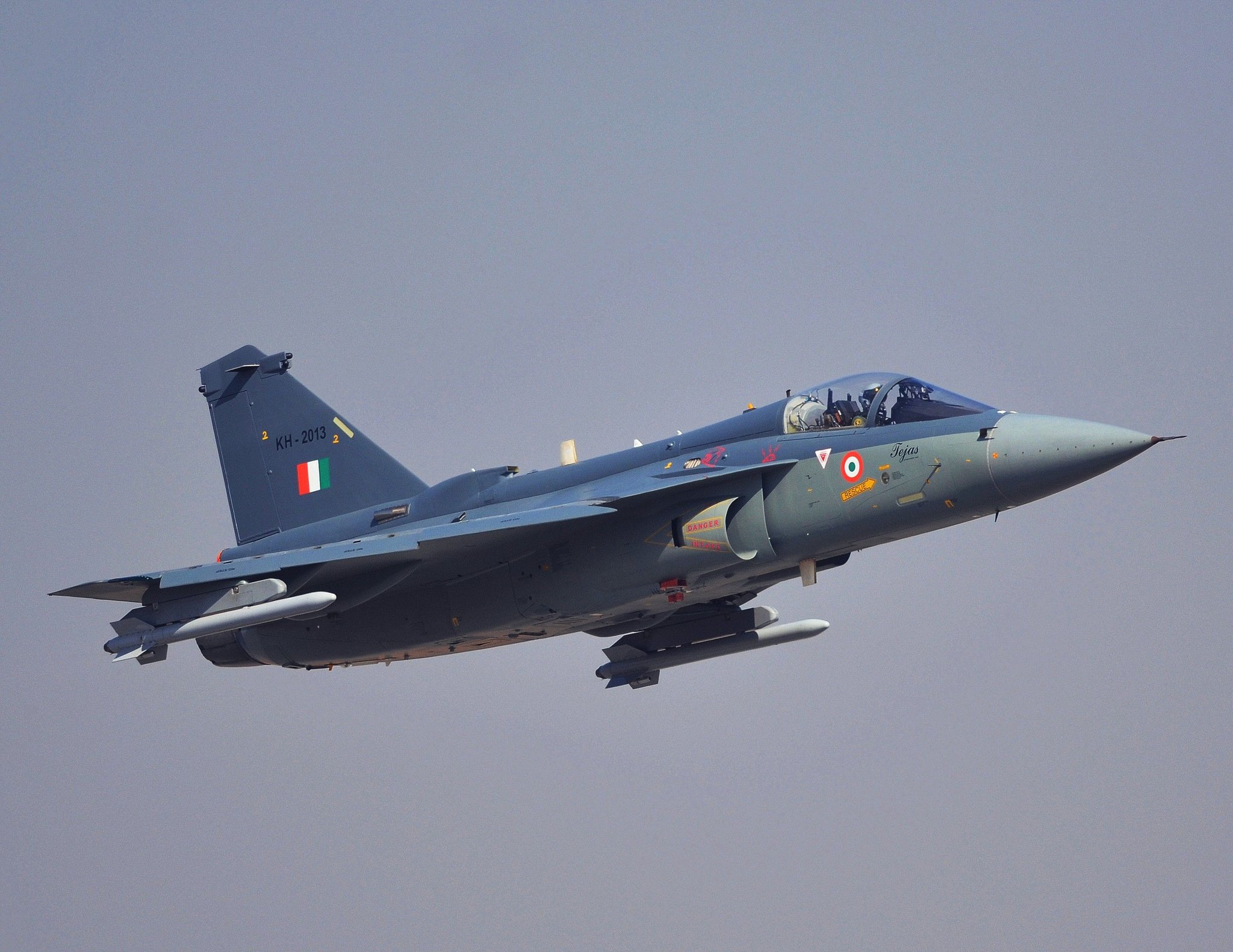 The problem-ridden LCA project is further subdivided into LCA MK1 IOC, FOC, LCA MK1A and LCA MK2 variants. Furthermore, the indigenous Kaveri engine which was intended to power the LCA Tejas is not yet ready and may require foreign technological intervention in order to salvage it.
The LCA MK1, MK1A, and MK2 along with the Advanced Medium Combat Aircraft (AMCA), an upcoming indigenous twin-engine, all-weather multi-role 5th generation fighter being, remain a pipe dream.
Recently, Girish Deodhare, Director of the Aeronautical Development Agency (ADA), said the agency is moving to a critical design review of AMCA-1 by the middle of next year with the roll-out planned in 2024 and the first flight a year later in 2025. But AMCA MK-2 will be operational only by 2035.
Until then, indigenous efforts do not seem to be fulfilling the IAFs intended goal. In fact, the first attempt at 'Made-in-India' Multi-Role Combat Aircraft (MMRCA) ended up being a disaster. The requirement of 126 indigenous MMRCAs had to be scrapped owing to technical and contractual complications following which 36 Rafales had to be procured in fly-by condition instead.
However, a second attempt to procure 114 aircraft is underway following a Request for Information (RFI) released by the IAF on April 8, 2018. Six international aerospace giants have since responded to it and entered the procurement race. It may be interesting to note that the same aircraft as offered the first time around have made their way in this bid.
These are Lockheed Martin's F-21, Boeing's Advanced Super Hornet F/A-18E/F, Dassault Rafale, Swedish Saab Gripen JAS-39E/F, Russian MiG-35, and European Eurofighter. Sukhoi Su-35 joined the race later. Boeing further announced its intention to include the F-15EX in the race, however, the IAF is yet to issue its Request for Proposal (RFP).
IAF's Ambitious Target Of 2035?
Air Marshal Anil Chopra (Retd), notes that the IAF currently operates four MiG-21 squadrons, five Jaguar squadrons, three MiG-29 (UPG) squadrons, three Mirage 2000 (UPG) squadrons, 12 Su-30MKI squadrons, two LCA squadrons and two Rafale squadrons. These collectively amount to 31 operational squadrons at present and highlights a shortage of 11 squadrons.
The IAF's target 2035 aims to bridge this gap with new inductions. "Our future air force should have predominantly indigenous platforms. Foreign equipment should be used for stopping gap measures," military aerospace observer Amit Mukherjee told the EurAsian Times.
When asked to spell out the IAF's operational requirements, Group Captain Johnson Chacko, KC (Retd), a highly decorated IAF fighter pilot said, "One needs to have a balanced Air Force, Army, and Navy based on capabilities that the nation wants.
The main issue is that we don't have a visionary statesman who can decide as to where India should be after 50 years. The Constitution talks about comprehensive national development only. Then the Army, Navy and IAF can plan if they are promised 16.67% (excluding pensions) of annual expenditure and have a deterrent posture so that it complements our foreign policy.
Air Marshal Anil Chopra (Retd), painted a hypothetical scenario where the IAF may potentially consider inducting more MiG-29s and Mirage 2000s among other aircraft to meet its 2035 target to operate 42 squadrons.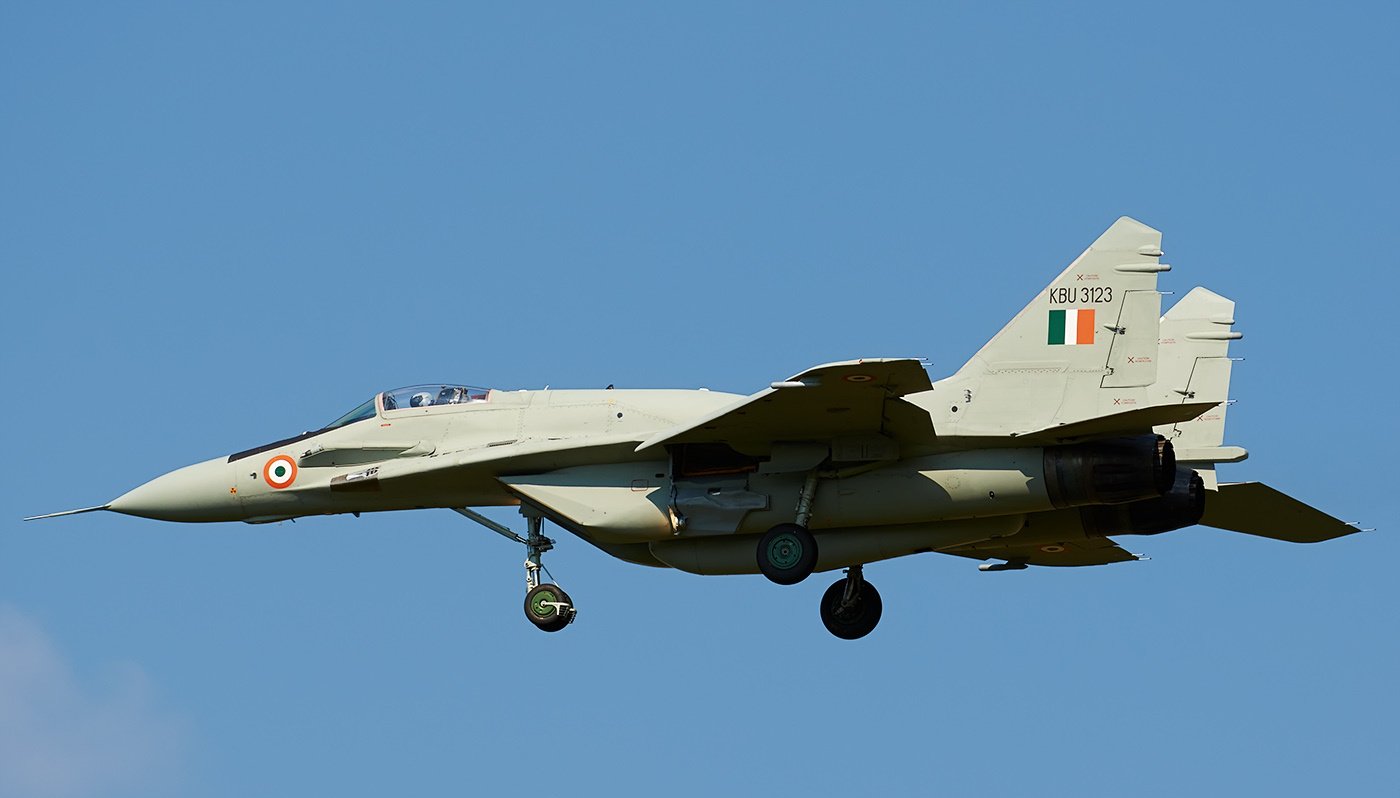 Mukherjee spoke about the feasibility of procuring secondhand MiG-29s for the IAF. "The IAF already operates three squadrons of MiG-29 (UPG). One more squadron of MiG-29 is being bought which will be upgraded to the UPG standard. I have heard that the MiG-29 is very costly to maintain when compared to the Su-27 family which is a much larger, more capable aircraft.
"One African country even returned their MiG-29s to Russia complaining of poor build quality. Russian jet engines have lower life and time between overhauls compared to western engines. Russian avionics is still behind western avionics. Russians themselves prefer the Su27/30/35 over the MiG 29/35 family," he added.
On IAF's decision to acquire 24 secondhand Mirage 2000s, his comment was, "Mirage 2000s are currently the premium strike fighter of the IAF. Currently, about 49 aircraft (2.5 squadrons) are operational with the IAF.
"The 24 [secondhand] aircraft are being procured at an extremely competitive price. If 8 to 12 aircraft are made operational with a full overhaul, then the IAF will reach three full squadron strengths for the Mirage 2000s.
The balance aircraft will be used as Christmas trees. Mirage 2000 strike fighters escorted by Rafales will be the premium combination of the IAF, to execute precision strikes in both war and peace. A very smart deal considering the depleting fighter strength of the IAF and the various delays in inducting the Tejas fighters in large numbers.
"When an aircraft retires, vendors also slowly phase out the manufacture of spares. As a result, the spare ecosystem of a retired fighter generally fades away. Therefore, the use of Christmas trees is one of the best options when the spare ecosystem is no longer available," he said adding, "There are not many more Mirage 2000s as compared to F-16s available in the secondhand market."
This could prompt the IAF to look at other secondhand options like the MiG-29s. When asked about potential secondhand options the IAF could look into in order to bridge the shortfall in squadron strength, Gp Capt. Chacko said, "We need to assess secondhand fighters after considering the life cycle costs at current value and bolster the numbers if we cannot afford new. There should be countries that are willing to sell to us."
When asked if the acquisition of MiG-29s would be a workable option, former Vice Chief of Air Staff, Air Marshal Bhushan Nilkanth Gokhale (Retd) told The EurAsian Times, "MiG 29 is a good option and that is why last year in October 2020, the Raksha Mantri [the defense minister] has already placed an order for additional 21 MiG 29 aircraft.
Actually, we need more Rafales, but cost considerations are forcing us to look for other options. Let us hope our own LCAs and AMCAs come out faster."
Aritra Banerjee is a defense journalist who has worked in both online and print media. He has laid an emphasis on issues related to military human resources, tactical psychology, military-media relations, professional military education, and combat fitness. He can be reached on email: aritrareporter@gmail.com.