Israeli firm Rafael Advanced Defense Systems has announced the development of 'Sea Breaker', a fifth-generation, long-range, autonomous, precision-guided missile system.
It is designed for precision engagement of emerging and next-generation maritime and land threats, stationary or moving, up to a 300-km range, military online magazine Janes reported.
Rafael has described the Sea Breaker as a naval and artillery force multiplier, designed to overcome electronic counter-measures, using Rafael's legacy of high-end precision-guided solutions. 
WATCH: Rafael unveils Seabreaker, a new undetectable missile with 300 km range. The 5th generation missile can be launched from the sea or the ground and hit targets 300km away with precision.#Breaking pic.twitter.com/aXdbqSRD9e

— ZionWarrior (@ZionWarrior6) June 30, 2021
It is a day/night all-weather weapon, which can be used with naval platforms and shore-based launchers that operate in areas Rafael terms as "new battlefields".
According to the company, these areas require precision accuracy and low-collateral damage because the target environment is protected by advanced electronic warfare, anti-access/area denial (A2/AD) and GPS/GPSS jam and denial systems.
The Sea Breaker is approximately 350 mm in diameter and less than 4 m in length. It weighs less than 400 kg and is equipped with 107 kg warhead, which is described by the company as "capable of neutralizing a frigate-sized ship in a single hit."
According to Rafael, Sea Breaker is an "autonomous, precision-guided missile system, enabling significant attack performance against a variety of high-value maritime and land targets."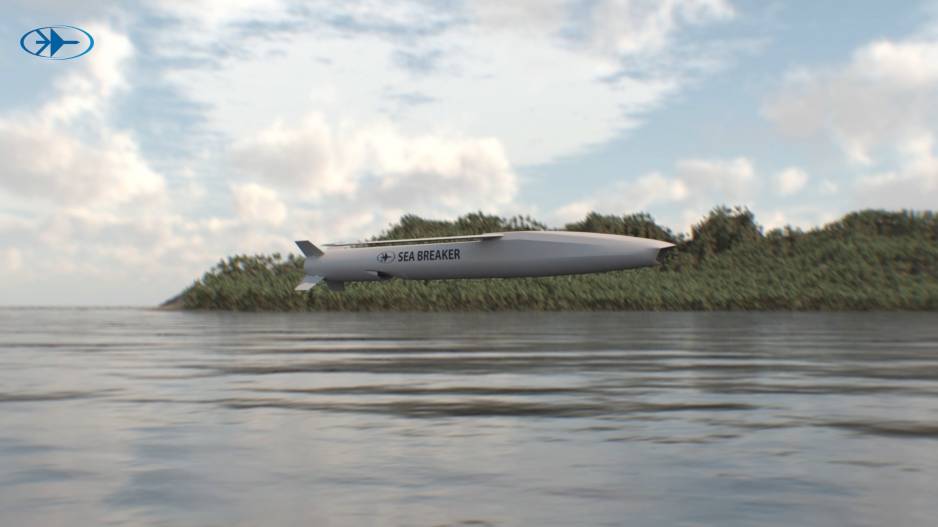 An animated video on the Rafael website shows the destruction of a missile boat with the tail number 962. According to open data, the vessel, known as the Missile Corvette R-71 Shuya was launched in 1983 and is a part of Russia's Black Sea Fleet.
Rafael is known for developing missiles and military technology. Its military products are highly advanced and have been combat-tested. The venerable Iron Dome air defense system and missiles like Python and Derby are known worldwide.
The Indian Air Force (IAF) uses several types of missiles made by Rafael, including Python air-to-air missiles, Derby beyond-visual-range air-to-air missiles (BVRAAM), spice bombs.
The IAF also operates a surface-to-air missile (SAM) system based on these missiles named SPYDER (Surface to air PYthon and DERby). 
Written by Kashish Tandon