Israel has now come out with an airborne laser system that can shoot down hostile drones. It seems the Jewish nation has learned its lessons from last month's clashes with Hamas, during which the latter had launched kamikaze drones, apart from a barrage of rockets.
The advent of loitering munitions or kamikaze (suicide) drones has forced militaries across the globe to enhance their counter-drone capabilities.
The Defence Ministry of Israel announced that it had successfully carried out tests to shoot down drones with an aerial laser system. This, makes Israel "the first country in the world to have been able to use such laser technology on an aircraft to intercept targets in an operational simulation", it said.
The trials were conducted by the Israeli Air Force's (IAF) 'Yanat' missile test unit, Israel's Directorate of Defence Research and Development (DDR&D), and the Israeli defense contractor Elbit Systems.
The Drive mentioned that several unmanned aerial vehicles (UAV) were tracked and destroyed above a test range, by the new airborne laser system. During the trial, the high-powered laser was released from a Cessna 208 Caravan.
With China On Radar, US Developing A New Variant Of Sixth-Gen Fighter Jet To Battle The Dragon?
Although details about the laser system's capabilities have not been revealed yet, Brig. Gen. Yaniv Rotem, DDR&D's Head of Research and Development, said that the system is capable of intercepting drones at a range of more than 1 kilometer.
Also, the airborne laser system provides greater coverage and flexibility to respond to UAV threats, in comparison to a ground-based laser system.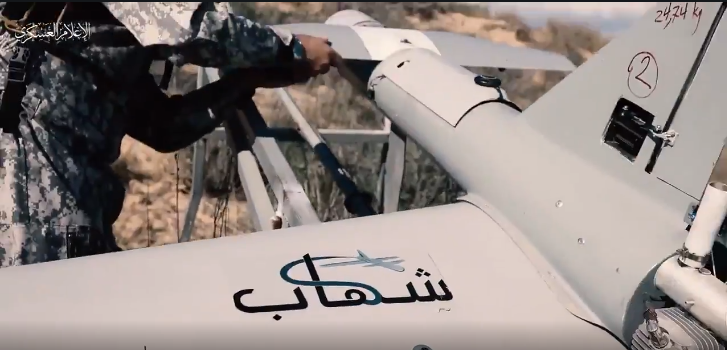 The new airborne laser system of Israel is expected to be capable of "effectively intercept long-range threats at high altitudes regardless of weather conditions".
It is found to be more advantageous over kinetic interceptors. Apparently, the cost-per-intercept is quite lower, despite the high research and development and eventual procurement costs of the laser systems.
This cost per intercept is a major factor in the new laser system of Israel. According to the Israeli Defence Minister Benny Gantz, "the demonstration of the new system is significant both in terms of cost-effectiveness and defense capabilities", and "will add a new layer of protection at greater ranges and in facing a variety of threats – securing the State of Israel while saving the costs of interception".
A Boost To Israeli Air Defense 
The system is expected to add a new dimension to Israel's ever-increasing rocket-defense arsenal. According to Oren Sabag, General Manager of Elbit Systems Intelligence, Surveillance, Target Acquisition and Reconnaissance (ISTAR) Division, "that the use of a high-power laser to carry out low-cost airborne interception of rockets and hostile unmanned aircraft, closer to their launching areas and away from population centers, offers a significant change in Israel's defense capabilities".
WATCH: China Says Its Su-30 Fighter Jets Chased-Away US Spy Planes From The South China Sea
Last year, the Israeli Defense Ministry announced the development of a laser beam capable of shooting down incoming rockets and small drones, which were possible due to an unspecified "technological breakthrough", The Times of Israel reported.
It quoted Brig. Gen. Yaniv Rotem as saying, "Each firing of the laser would cost approximately one dollar- not including the cost of the system – compared to the tens of thousands of dollars that each Iron Dome interceptor missile costs".
The report further mentioned that the system could carry an infinite number of interceptor missiles, as long as it was connected to electricity, unlike the Iron Dome, which can only carry a limited number of interceptor missiles.
It is believed that the new airborne high-power laser system will boost the existing missile defense arsenal of Israel. In the recent clashes with Hamas, Israel came repeatedly under attacks from drones, which presents a challenge to the existing Israeli defense systems, which are "designed to intercept rockets or missiles that follow more predictable ballistic trajectories".
looky looky, Ababil-2. pic.twitter.com/hLbpB5LWLl

— Aurora Intel (@AuroraIntel) May 13, 2021
Israel's multi-tier missile defense network comprises the Iron Dome, Patriot, David's Sling and Arrow surface-to-air missile systems, along with manned fighters and helicopters.
The Iron Dome and its Tamir interceptors are reportedly capable of shooting down drones, rockets, and also short-range artillery. However, during the tense clashes with Palestinian groups last month, it was reported that the Iron Dome accidentally shot down an Israeli Skylark, suspecting it to be a hostile aircraft.
Why India May Never Acquire Israel's Iron Dome Missile Defense System Despite Being The Best In The World?
The incident raised serious doubts over the capability of the Iron Dome air defense system "to make error-free identification of friendly or hostile aerial objects/ aircraft", according to The Eurasian Times.
Counter-Drone Systems
The new Israeli laser system highlights the growing importance of anti-drone capabilities with regard to air defense.
In 2019, there were reports that the US Air Force's ground-based laser weapon system had shot down air-missile systems in a test, conducted by the Air Force Research Laboratory (AFRL) and the defense contractor Lockheed Martin.
"The successful test is a big step ahead for directed energy systems and protection against adversarial threats", US Air Force Major General William Cooley, head of AFRL, said at the time.
Earlier this year, EurAsian Times reported on the US' plans to develop a powerful counter-drone laser system capable of shooting down enemy UAVs.
The report mentioned that the Army Rapid Capabilities and Critical Technologies Office, responsible for the warfighting and modernization requirements of the US Army, added a new section to build powerful counter-drone systems under 'Counter Small Unmanned Aerial System High Energy Laster', or C-sUAS HEL.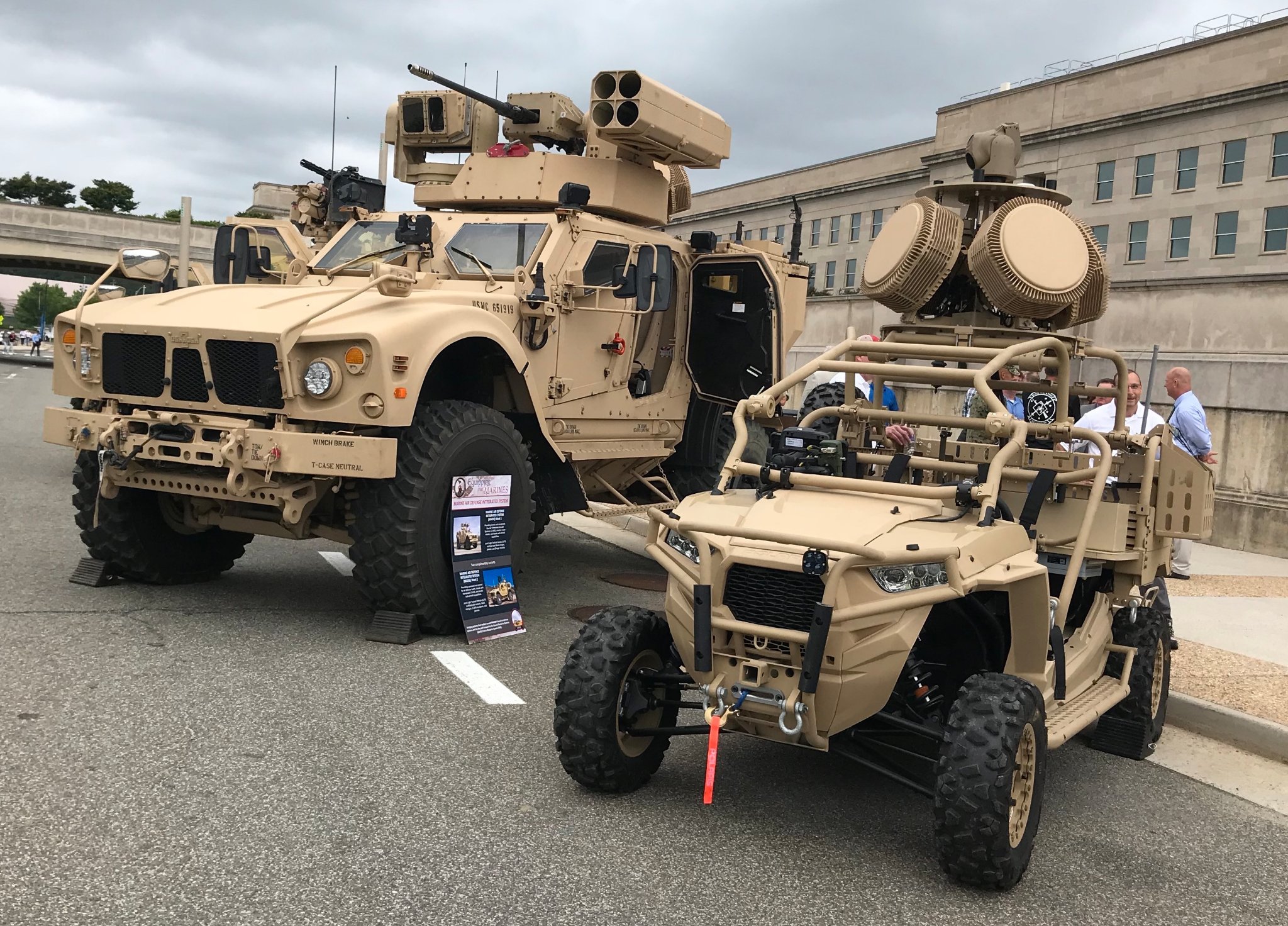 The Army Rapid Capabilities and Critical Technologies Office stated, "The exponential growth of small unmanned aircraft systems (sUAS) creates new risks for the Department of Defence (DoD)". It was noted that with technological advancements the sUAS were finding their way into the hands of state actors, along with non-state actors and criminals.
The report further mentioned the plans wherein, "the DoD must protect and defend personnel, facilities, and assets in an environment where increasing numbers of sUAS will share the skies with DoD aircraft, operate in the airspace over DoD installations, and be employed by our Nation's adversaries".
Apart from Israel and the US, South Korea has also announced its plan to develop counter-drone systems worth $ 37.6 million.
According to South Korea's Ministry of Science and Information and Communications Technology (ICT), 23 research institutes and companies are expected to develop a counter-UAS (Unmanned Aerial System) to track and destroy illegal unmanned aircraft.
READ MORE