India gears up to sign a deal worth $2.5-billion for 56 C-295 medium transport aircraft to replace the Indian Air Force's aging fleet of Avro-748 planes, which were developed in the 1960s.
WATCH: India, Israel Successfully Test Fire Advanced Missile Defense System (MRSAM)
Developed by Airbus, the C-295 is a new-generation tactical aircraft suitable for different missions including, transportation and humanitarian relief. It is also a combat-proven aircraft and is deployed in several countries around the world. 
In a boost to the 'Make in India' initiative, Airbus Defence and Space has joined hands with Tata to deliver 56 C-295 transport aircraft to the Indian Air Force.
Reportedly, the first 16 aircraft will be built by Airbus in their facility and the rest will be built in India under the joint venture through 'Transfer of Technology' from Airbus to Tata.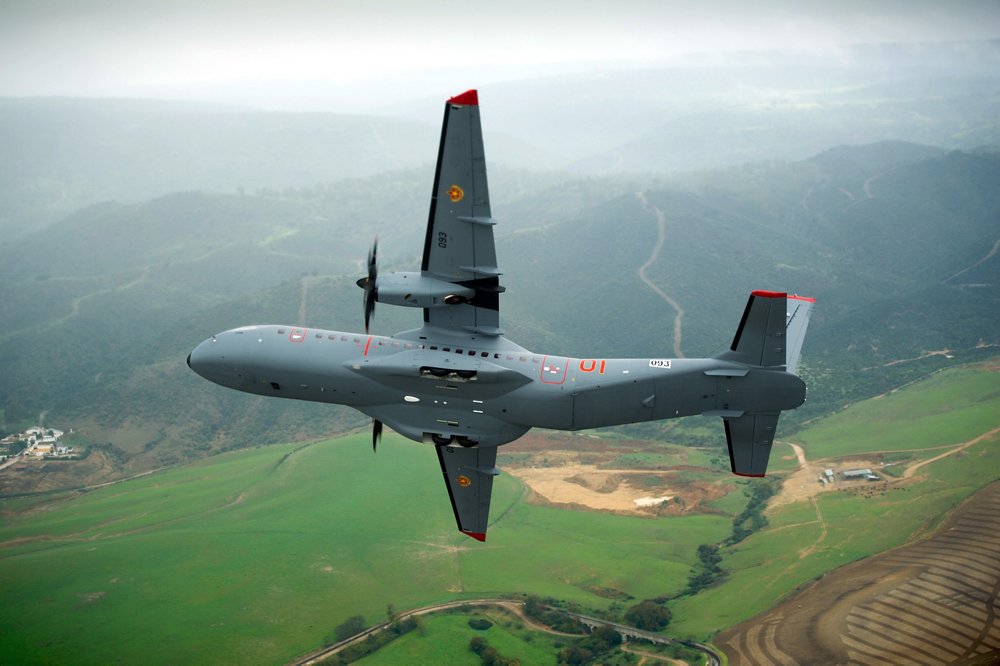 India's Cabinet Committee on Security (CCS) is expected to give the nod for the procurement of transport aircraft. The request for proposal (RFP) for the transport aircraft was issued in 2013.
Two years later, it received approval from the Defense Acquisition Council (DAC) in 2015. Reportedly, Airbus and Tata were the sole bidders for the transport aircraft.
C-295: A Proven Tactical Aircraft
Previously produced by Construcciones Aeronáuticas SA (CASA, a Spanish aircraft manufacturer that is now part of Airbus Defence and Space), the C295's production takes place at Airbus' facility in Spain. It receives orders from countries including Canada, Egypt, Spain, and Indonesia.
The aircraft can attain a range of 2,000 nautical miles with 6 tonnes of payload. It can stay in the air continuously for up to 11 hours along with the load capacity of 71 troops, 50 paratroopers, and five pallets.
"It routinely operates in the hot and humid environments of the Brazilian jungle and Colombian mountains, in the dusty and very hot deserts of Algeria and Jordan, and in the extremely cold winters and icy conditions of Poland and Finland," says the official website of Airbus.
It has cabin dimensions of 12.7 m/41 ft 8 in (in length), the C295 has the longest unobstructed cabin in its class, according to Airbus. "It can accommodate up to 71 seats, offering a much higher personnel-carrying capability than its competitors in this segment. For the same reason, it can carry much more palletized cargo (up to five 88 inches by 108 inches standard HCU-6E pallets) with direct off-loading through its rear ramp door."
The C-295 has successfully carried out long deployment missions (up to two years, flying up to 90 hours per plane per month) in remote areas, such as Chad, Iraq, and Afghanistan. The aircraft can be used as a single transport type, or as a versatile and efficient complement to heavy airlifters and transport helicopters.
It can be used as a tactical transport aircraft for troops and the required logistic supplies (water, food, ammunition, medical supplies, spare parts) from the main operating base to the forward bases and among forward locations.
With the ongoing stand-off with China in eastern Ladakh, the C-295 can be used in high altitude regions for transportation as it is capable of using short unprepared airstrips. With advanced digital avionics, the aircraft has easier operability with a reduced pilot workload and enhanced situational awareness. 
Follow EurAsian Times on Google News