Pentagon has finally confirmed that the 'laser-guided rocket equipment' it had announced to be sent to Ukraine in early April is actually the Advanced Precision Kill Weapon System II (APKWS II).
However, it still remains unknown which platform will be used by the Ukrainian armed forces, to launch APKWS II.
EurAsian Times had reported earlier about the speculation that the laser-guided rockets announced as part of the US' assistance package could be APKWS II, as it is the only laser-guided 70mm rocket officially in the US inventory.
However, the US Defense Department did not confirm until May 6 that it was supplying the APKWS II rockets to Ukraine, worth a total of $ 22.6 million.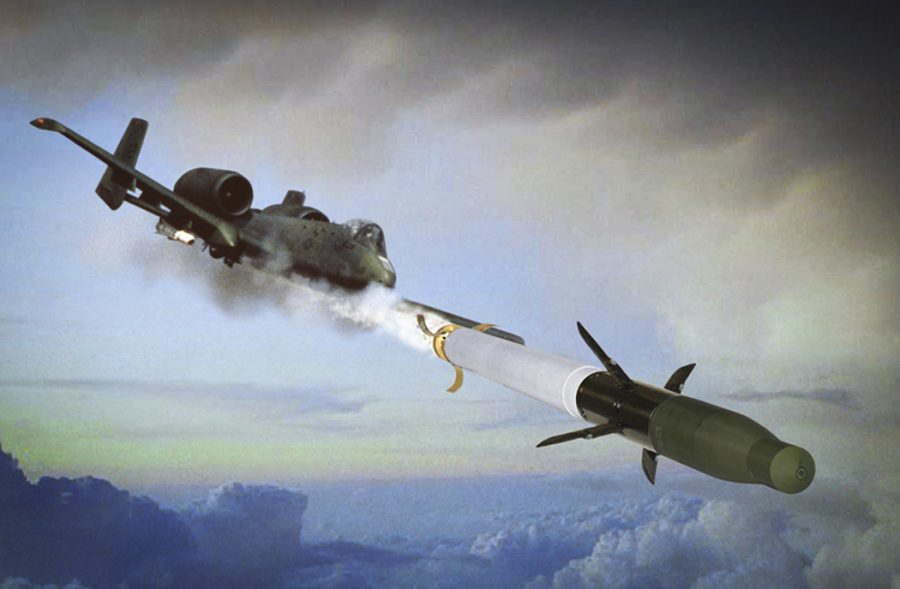 Advanced Precision Kill Weapon System
The lightweight laser-guided APKWS II is an upgrade for the US military's old stocks of 70 mm/2.75-inch Hydra 70 unguided rockets that have been turned into precision-guided munitions (PGMs) by the BAE Systems using a laser guidance kit.
These 25-pound 70 mm rockets were developed way back in the 1940s and used extensively by the US military in Vietnam. The rockets would be carried in pods of seven or nineteen by attack aircraft and helicopters and fired in volleys to cover an entire area.
The BAE Systems fitted the APKWS with its distributed aperture semi-active laser seeker (DASALS) guidance and control system to convert the unguided Hydra 70 rocket into precision munitions, enabling them to engage soft and lightly armored targets in restricted areas with minimal collateral damage.
The semi-active laser-guided rocket system consists of 3 main components, which include M151 / MK152 and M282 warheads, M423 / MK435 fuse, and a standard MK66 rocket motor.
The rocket system has wing assemblies and folding fins with a low-cost laser seeker located on the leading edge of these folding fins working in unison as a single seeker, which allows existing warheads from the Hydra 70 system to be used without the need for a laser seeker in the nose of the missile.
The weapon system is also fitted with a MEMS inertial measurement unit and advanced digital signal processing technique for improved communication.
The system works with standard laser designators, which involve the operator highlighting the target for the rocket to home in on it. It is known to have a range of over 4.83 km from a helicopter or 11.27 km from a fixed-wing aircraft which has been increased by 30% after a software upgrade by BAE Systems in 2021.
The rocket system can be deployed against ground, air, and sea-based threats and can also be used for close air support operations.
The APKWS II rockets were the primary armament for the OV-10 light attack aircraft used in the US military's secret missions in Iraq against ISIS in 2015. These rockets offered a sniper-like precision strike capability to take out ISIS fighters hiding in dense cover and through doorways and windows.
That said, the question remains as to what launch platform will be used to fire these guided rockets.
Possible Launch Platforms For APKWS II
As EurAsian Times had suggested earlier, APKWS II could be fired by Turkish-made TB2 Bayraktar Drones belonging to the Ukrainian armed forces, amid speculations of a shortage of laser-guided MAM missiles also supplied by Turkey.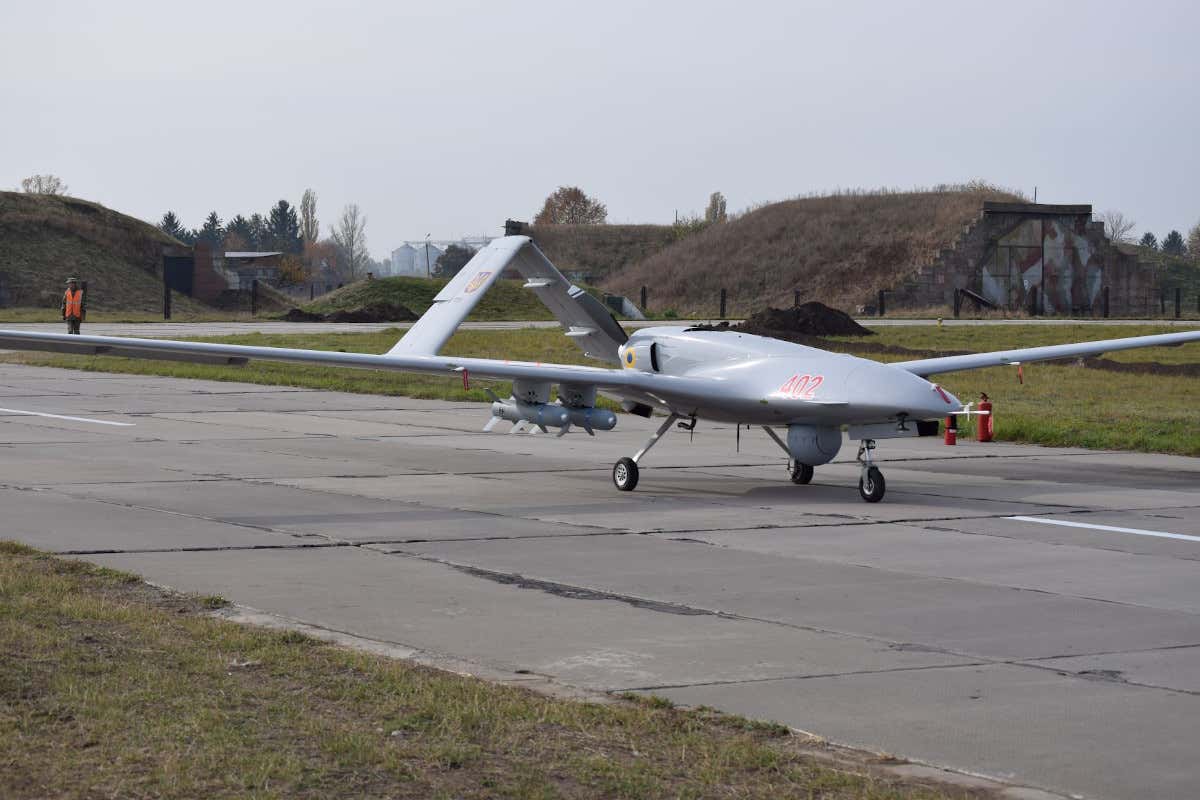 The Bayraktar drones have never before fired an APKWS II, but they can fire the CİRİT missile made by Turkish company Roketsan which is also a 70mm laser-guided rocket compatible with NATO standard laser designators and can be launched from existing aircraft-mounted rails and pods.
Also, the APKSW is light in weight compared to the current MAM missiles carried by Ukrainian TB2s, allowing the drone to carry 6 or more APKWS instead of 4 MAM.
There is also another option of mounting the 70mm rocket pods on Mi-17 Hip helicopters, which the US is sending to Ukraine for bolstering its existing fleet from the military equipment originally acquired for Afghanistan.
The helicopters can be equipped with a laser designator to guide the rockets to their target, or there can be another laser designator on the ground or on another aircraft.
The laser-guided rockets could also be deployed on-ground or in surface-launched formats, such as on vehicles as small as the wagons, which Ukraine is already using as anti-tank guided missile platforms.
These are all-terrain two-seater vehicles armed with Ukrainian-made Stugna-P antitank system, which provide a swift, potent weapon in rough terrain.
#Ukraine: A curious buggy (all terrain vehicle) armed with a Stugna-P anti-tank guided missile was recently destroyed in the vicinity of Izium, #Kharkiv Oblast. Such vehicles are currently used by many Ukrainian hit-and-run and raid teams in the region. pic.twitter.com/6JW9FbDpLB

— ?? Ukraine Weapons Tracker (@UAWeapons) April 28, 2022
Apart from that, they could also be mounted on large vehicles and even on small patrol boats.
With so many options on the table, it would be interesting to see how the Ukrainian armed forces choose to deploy these laser-guided APKWS II rockets against the Russian military, which according to reports, are available for transfer to Ukraine in abundance, as the US military buys thousands more every year.