The Taiwanese Air Force has released a rare set of images from its highly-fortified underground complex linked to the Chiashan Air Force Base. The photos show the Taiwanese Air Force personnel loading weapons onto an F-16V Viper.
'World Is A Customer' – Russia, UAE Keen To Acquire Bayraktar Drones; Bangladesh Signs Deal On Turkish UCAV's — Reports
The photos were released on July 26 on the Republic of China Air Force's (ROCAF's) official Facebook page. They were taken during the 2nd day of Taiwan's Han Kuang Exercise, which is conducted annually to test the Taiwanese Armed Forces' combat preparedness in the event of an attack from China to forcefully reunite the island nation with the Chinese mainland.
In the images, the ROCAF personnel from the 5th Tactical Composite Wing can be seen arming the F-16V with Harpoon anti-ship missiles, AIM-120C Advanced Medium-Range Air-To-Air Missiles (AMRAAMs), and the AIM-9L/M Sidewinders.
"The 5th Air Force Tactical Mixed Wing conducted the "Night Potential Loading and Mounting Operation" during the "Hanguang No. 38″ exercise today (26)," ROCAF said in a statement accompanying the photos.
"After the fighter planes completed the combat mission, they returned to the field to replenish ammunition. The operation enables the fighters to take off immediately and continue to carry out combat missions," the ROCAF statement continued.
Taiwan's Secret Underground Tunnel Networks
While the ROCAF statement did not specify the location where photos were taken, according to a defense journalist and the author of Modern Taiwanese Air Power, Roy Choo, the images were of Taiwan's Chiashan underground bunker complex.
Although media visits have been hosted at the Chiashan facility – with no pictures permitted, it is remarkable that the public has finally seen imagery from within after 30 years since it was completed in 1992. pic.twitter.com/NZWNA65bAl

— Roy Choo (@RXRoy) July 26, 2022
It is rare for the Taiwanese military to have released images from inside the underground tunnel complex connected to one of its highly critical military facilities.
The Taiwanese military is known to exercise tight control over who can access the facility or who is allowed to capture pictures inside of it.
"Although media visits have been hosted at the Chiashan facility – with no pictures permitted, it is remarkable that the public has finally seen imagery from within after 30 years since it was completed in 1992," said Choo in a tweet.
The tunnel complex associated with the Chiashan Air Force Base is part of several underground bunker complexes across Taiwan that allow the Taiwanese leadership and the military to operate safely from the subsurface in the face of Chinese missile attacks and air strikes.
Chiashan was built by carving out a granite mountain in Hualien, surrounded by the rest of Taiwan's Central Mountain Range, according to Choo.
Choo explains in his book that construction on Chiashan officially began in 1984 and lasted for eight years, costing around $1 billion.
The tunnel complex is said to have space inside for parking, arming, and repairing over 200 fighter aircraft. It has hospitals, Command and Control (C2) infrastructure, and food and fuel supplies for several months.
According to Choo, the base consists of a northern and southern complex comprising five horizontal and five vertical tunnels crisscrossing each other.
The exits have massive steel blast doors to withstand the shock of a potential hit, and these exits are a gateway to multiple runways via a long taxiway, which could also be used as an emergency runway.
The Chiashan facility is a backup to the ROCAF's Air Operations Center, a crucial tunnel complex also referred to as 'Toad Mountain' by Taiwanese Air Force officers.
This Air Operations Center oversees Taiwan's air and missile defense networks. It maintains a constant vigil over the entire Taiwanese airspace through the massive amount of information it receives from airborne early-warning aircraft, long-range radars, listening posts, unmanned aerial vehicles (UAVs), and satellites.
There is another backup facility at the Shihzishan or "Stone Mountain" tunnel complex at Chihhang Air Base in Taitung, which is relatively smaller. Still, it can reportedly accommodate around 80 aircraft.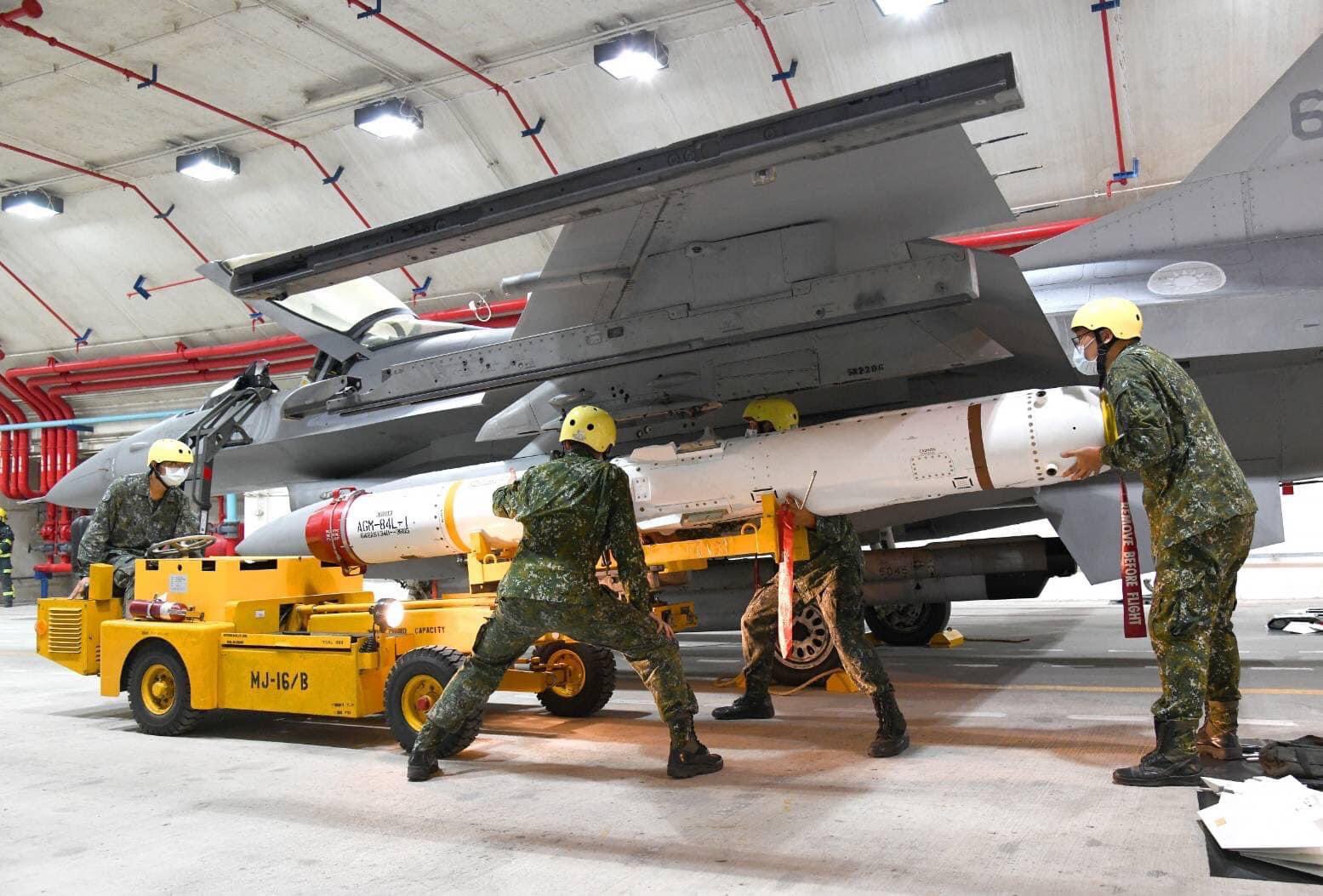 Underground Aircraft Fleet
Both Chiashan and Shihzishan tunnel complexes are located on Taiwan's east coast. For long, they were considered safe, as they were less vulnerable to attacks from the Chinese mainland. However, as EurAsian Times reported earlier, China has been developing capabilities to hit targets in Taiwan's east.
Chinese fighters can strike Taiwan from the east with the help of mid-air refueling capabilities, and also China is building a fleet of aircraft carriers which poses a challenge to Taiwan. Most importantly, over the years, China has developed a massive arsenal of missiles of various ranges that can reach the targets in eastern Taiwan.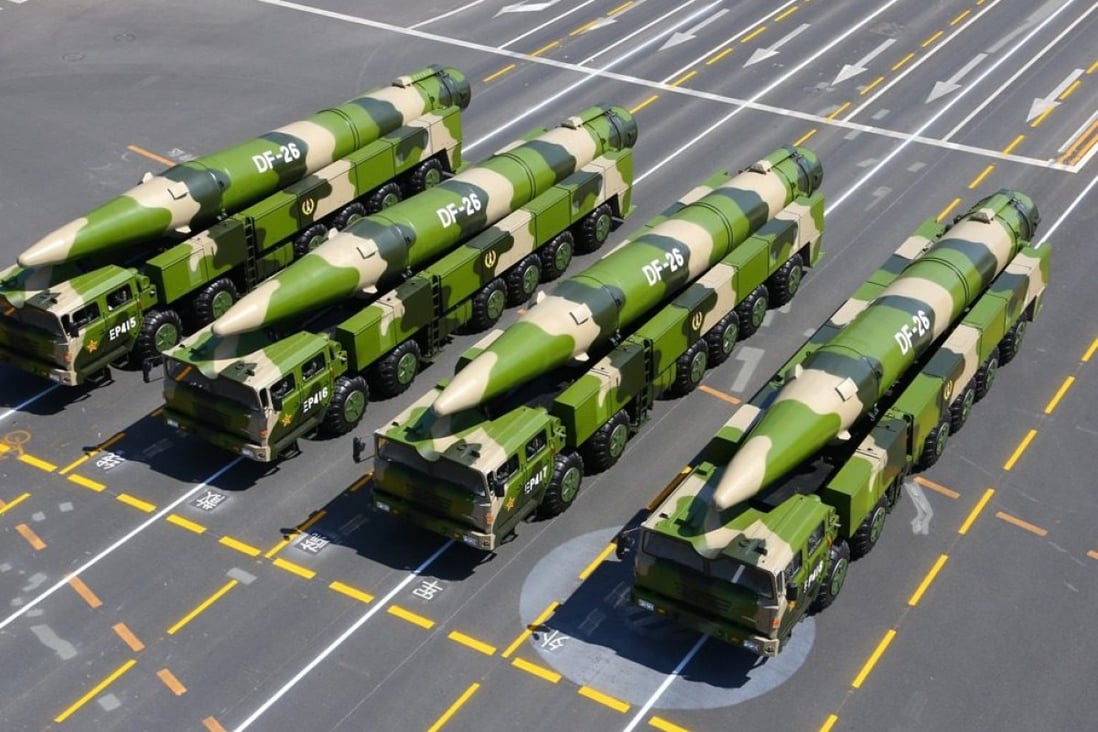 Nevertheless, these bunkers provide hardened shelters for ROCAF's fighter jets and are less vulnerable compared to those bases on the western seaboard facing right at the strait.
Choo explains in his book that the ROCAF plans to disperse the central portion of its fleet to the Chiashan and Shihzishan tunnel complexes amid heightened tensions between Taiwan and China.
Veteran IAF fighter pilot Squadron Leader Vijainder K. Thakur explained to EurAsian Times that fighter aircraft are very vulnerable to attack when taxing from their shelters to the takeoff point.
Therefore, an "underground tunnel complex can enable fighter aircraft to reach their takeoff point without exposing themselves," Thakur said.
When asked whether India has adopted a similar strategy for a potential conflict scenario with China, Thakur said, "I do not believe India has an underground tunnel complex in any of its fighter bases."
The latest images released by the ROCAF of the F-16V being armed inside a tunnel complex could be a message to China about how it could continue to operate even if the Chinese military unleashes its massive arsenal of missiles, drones, and combat aircraft on the island.