The Pentagon is repositioning an aircraft carrier currently stationed in the Mediterranean Sea closer to Turkey in case Ankara seeks additional support, a Defense Department spokesman announced on February 8. 
Air Force Brig. Gen. Pat Ryder, the Pentagon's top spokesman, stated that the USS George HW Bush, a Nimitz-class supercarrier, has started heading towards Turkey to assist with the massive recovery operation if Turkish officials want the additional aid. 
The warship will join other US military assets dispatched to the area in response to the 7.8 earthquakes that occurred on Monday. The other US military resources include urban search and rescue teams, C-17 cargo planes, and helicopters to help with search and rescue operations.
"US European Command right now is prepositioning some assets to include medical supplies, water, relief supplies," Ryder added. 
The strike group currently supports the US Sixth Fleet in the United States Naval Forces Europe-Africa area of operations. 
According to a statement from the Navy, the aircraft carrier's most recent port of call was in Greece, where it stopped in Piraeus last week. The aircraft carrier's port visit to Greece bolsters the NATO alliance.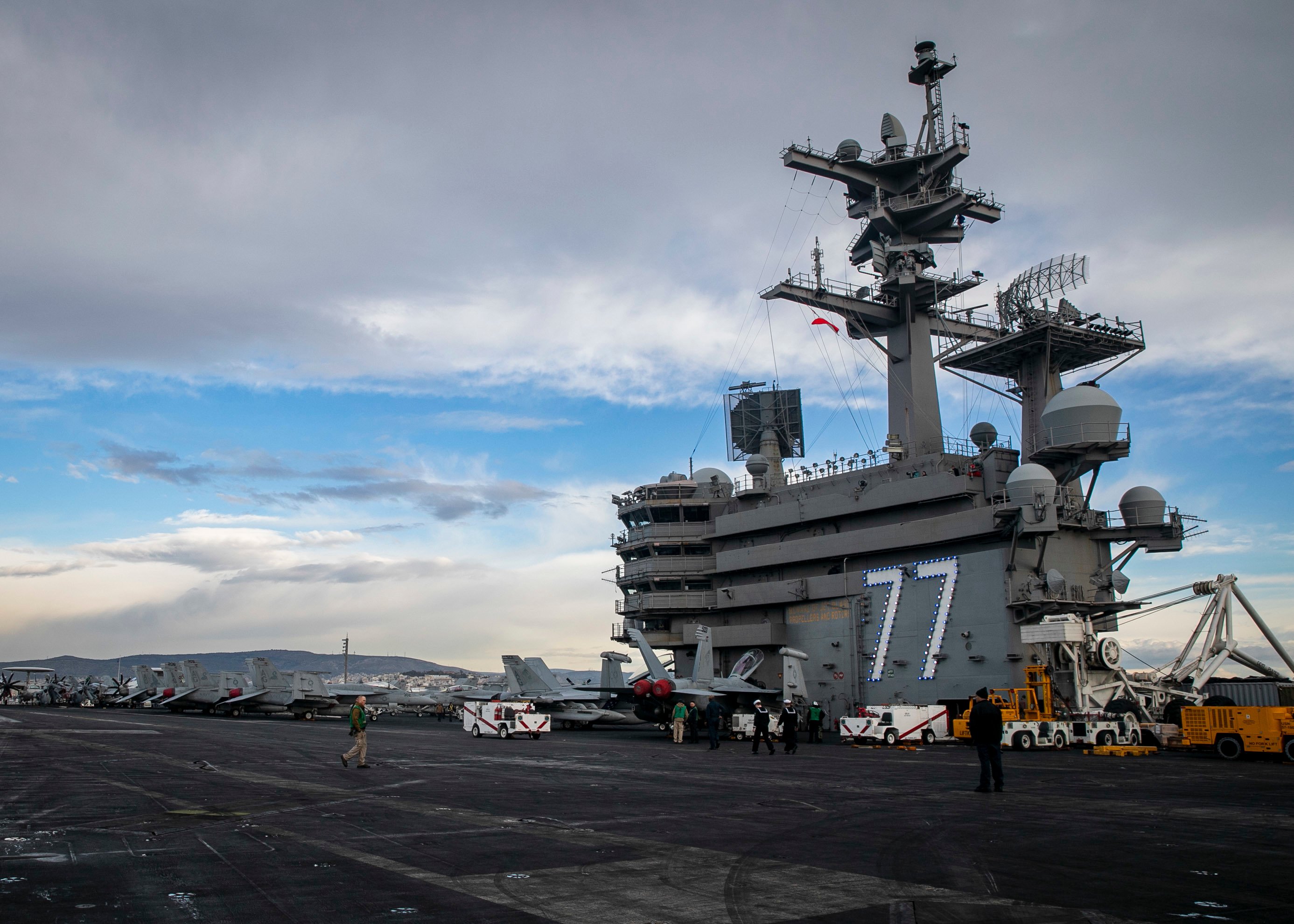 Last week, the destroyer USS Nitze (DDG-94), a part of the George HW Bush Carrier Strike Group, docked at Gölcük Naval Base, Türkiye. 
Naval Surface Force Atlantic tweeted on February 8 that Nitze had left the Turkish base. It's unclear if the ship will participate in any humanitarian initiatives. 
The USS George HW Bush nuclear-powered ship, which has its home port in Norfolk, Virginia, can accommodate more than 90 planes, helicopters, and a crew of more than 5,500 sailors. 
The US military, according to Ryder, is striving to supply water and medical supplies for the recovery efforts. He stated that on Tuesday, US military helicopters based at Turkey's Incirlik Air Base started moving first responders into locations to support rescue operations.
In a statement, the 39th Air Base Wing at Incirlik said that two C-17 Globemaster III cargo planes arrived on February 8 at Incirlik Air Base, Turkey, carrying 161 people with the rescue teams, 12 service dogs, and around 170,000 pounds of humanitarian supplies. 
NATO's Aid To Turkey 
NATO nations also rapidly mobilized to assist Turkey in the aftermath of the country's deadliest earthquake since 1999. 
On Wednesday, Jens Stoltenberg, the alliance's Secretary General, said that a few hours after the earthquake, the coalition requested prompt assistance from all NATO Allies to help Türkiye deal with the effects of a severe earthquake. 
The earthquake that struck Turkey and Syria on February 6 left thousands dead, and more than 20 NATO nations are sending emergency responders to Turkey to help with recovery efforts. 
NATO revealed, "More than 1,400 emergency response personnel from more than twenty NATO Allies and partners – including invitees Finland and Sweden – are deploying to Türkiye, helping to respond to the devastating earthquakes which struck the country on February 6."
The alliance further stated that the help consists of search teams with search and rescue dogs, firefighters, structural engineering teams, medical staff and supplies, and seismic experts.
Turkish Defense Minister Hulusi Akar highlighted the positive impact that cooperation at Incirlik Air Base was having on relief efforts during a phone discussion this week with Defense Secretary Lloyd Austin.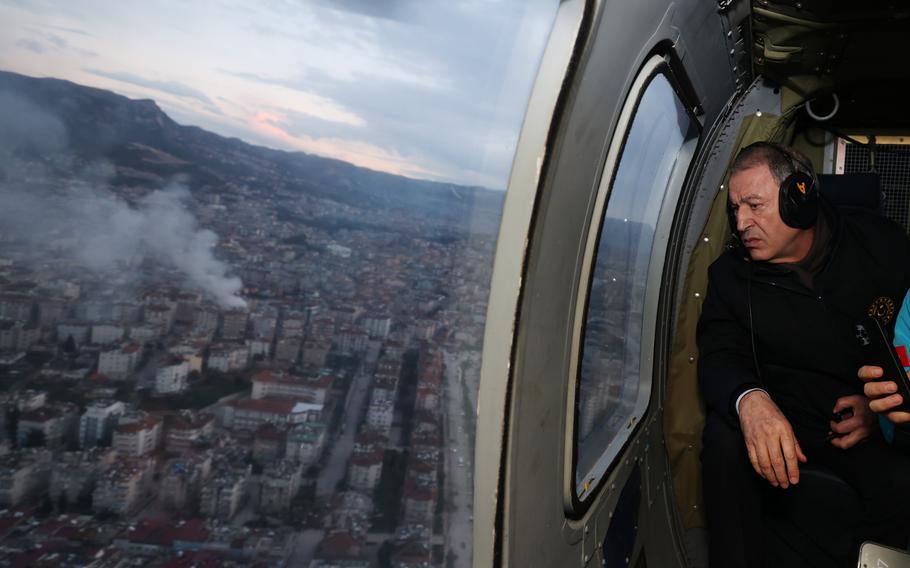 The base can act as a hub for distributing supplies throughout the broader area because its runways can accommodate large cargo aircraft.
The base, which has runways capable of supporting large cargo aircraft, could be a hub for moving supplies throughout the region. Incirlik, located in southern Turkey, did not suffer any significant damage.
NATO aid is offered through the Alliance's disaster response coordination center, which serves as a clearinghouse for disaster-related requests and offers of assistance.
Meanwhile, the US military is cooperating with Kurdish-led forces in the neighboring country of Syria to support emergency response activities. 
The Biden administration has also responded against criticism that US sanctions on Syria's central government have hindered attempts to rescue and restore order in areas under Damascus' control.
Deliveries of supplies to Syria's opposition-held northwest are still only permitted through one border crossing, and local aid groups have rushed to locate survivors there. Meanwhile, the first aid convoy from the United Nations has reportedly arrived in northwest Syria.