China is reportedly on track to build a hydropower project by employing artificial intelligence (AI) and construction robots. There will be no human labor involved in the project, which is expected to take two years to complete.
The 180-meter (590 feet) Yangqu hydropower project on the Tibetan plateau will be constructed using progressive manufacturing methods like 3D printing, unmanned excavators, trucks, and bulldozers, pavers, and rollers, all controlled by AI, the report said.
The ambitious project will most likely be the world's tallest structure made utilizing 3D printing methods if and when it is completed. A two-story office building in Dubai holds the current record standing 20 feet tall.
The Yangqu dam would deliver roughly 5 billion kilowatt-hours of electricity per year from the Yellow River's upper reaches to Henan. The energy will be transmitted via a 1,500-kilometer (932-mile) high-voltage cable designed specifically for green energy transmission.
The project's lead scientist Liu Tianyun in a report published in the peer-reviewed Journal of Tsinghua University (Science and Technology), said 3D print technology for large, filled infrastructure has evolved for mass applications. He added that the technology would spare humans from heavy-duty, repetitive, and dangerous labor.
Around ten years ago, Liu and his team at Tsinghua University's state key laboratory of hydroscience and engineering conceived the idea of 3D printing large buildings. They planned to turn the building site into a massive printer, with automated machines working in unison as different components.
How Are Chinese Scientists Using AI In The Project? 
Chinese engineers aren't new to AI, as it was employed in the construct of Baihetan, the world's second-largest dam, in just four years. According to Liu, testing the technology in prior construction projects showed that smart machines could perform better than people, particularly in tough and risky environments.
However, the team didn't answer concerns regarding the Yangqu dam's progress. According to the report, the work in Hainan Tibetan autonomous prefecture, Qinghai province, began in 2021-end.
According to the scientists, a central AI system will be used to manage a large automated assembly line at Yangqu, which will begin with a fleet of driverless trucks transporting construction supplies to various portions of the worksite.
When the materials arrive, they will be turned into a layer of the dam by unmanned bulldozers and pavers and then pressed into place by rollers fitted with sensors, the report said.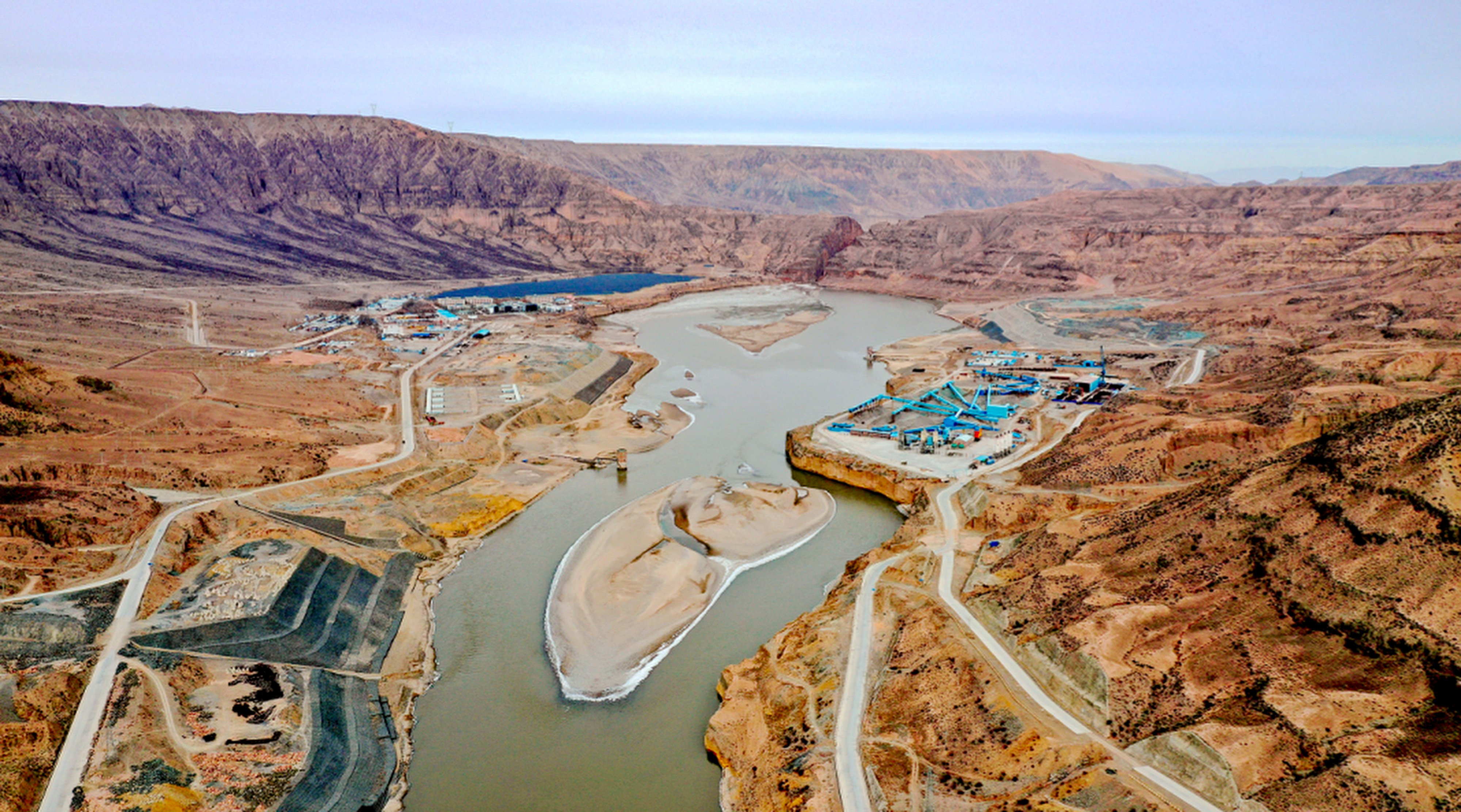 The robots will provide information about the state of the building to the AI system when a layer is completed, according to the paper. The researchers also pointed out that the construction material will still have to be mined manually.
The AI system and its army of robots will assist in reducing human errors. The device will also allow on-site work to continue without human workers being concerned about their safety.
If successful, the construction method could serve as a model for other projects, such as roads. China, which is dealing with a declining birth rate and potential labor shortages, has turned to automation in recent years to keep its industries running.
However, a Nanjing-based civil engineering scientist involved in the project told SCMP that 3D printing technology has its limitations, but it will find new applications in the future.
"It cannot print a structure consisting of different materials, such as reinforced concrete made of steel and cement," the scientist explained. He continued, "An army of construction robots can offset the sharp decline of manual labor caused by low birth rates."