The Two USAF B-52 Stratofortress bombers from Barksdale Air Force Base, Louisiana, recently conducted a three-day bomber task force operating out of Andersen Air force Base, Guam. 
The mission was carried out within USINDOPACOM's operational domain. The USAF bombers arrived at Andersen Air Force Base, Guam, on December 18, 2022.
On January 2, the US Air Force tweeted that "Two @TeamBarksdale Air Force Base, Louisiana, B-52 Stratofortress aircraft recently supported a three-day bomber task force deterrence mission in the @INDOPACOM area of responsibility, flying out of Andersen AFB, Guam."
In a statement, the service said that the mission demonstrates the US Air Force's and US Strategic Command's capability to enhance extended deterrent capabilities in the Indo-Pacific.
Two @TeamBarksdale Air Force Base, Louisiana, B-52 Stratofortress aircraft recently supported a three-day bomber task force deterrence mission in the @INDOPACOM area of responsibility, flying out of Andersen AFB, Guam.@PACAF https://t.co/0Pe5r9JVcG pic.twitter.com/QpFeZXX8pm

— U.S. Air Force (@usairforce) January 2, 2023
According to the USAF, Pacific Air Forces and supporting units embraced the unique challenge of ever-changing BTF objectives, demonstrating the US forces' confidence in dealing with a complex and uncertain security environment.
During the mission, the B-52 crew teamed up with US Air Force mobility aircraft, such as KC-46 tankers from McConnell Air Force Base in Kansas and a C-17 Globemaster III from Joint Base Charleston in South Carolina, as well as US Air Force F-22s that were stationed there on a rotational basis.
The B-52s represented America's capacity to project nuclear-capable bombers worldwide to collaborate with allies and partners and offer a broader range of deterrence options against regional aggression. 
The Air Mobility Command's freshly fielded KC-46A Pegasus aircraft flew over 42 hours in support of this mission, marking their first integrated, long-endurance flight as a part of a Bomber Task Force mission. 
In September 2022, General Mike Minihan, commander of Air Mobility Command, authorized the KC-46A Pegasus for worldwide deployment in assistance of combatant command taskings. 
With its potential to expand the reach and increase battlespace awareness, among other things, the KC-46A Pegasus adds lethality and alternatives to the combined force.
The Pacific Air Forces, Air Mobility Command, and Air Force Global Strike Command frequently execute missions together under the authority of the US Indo-Pacific Command.
The service noted that the latest mission highlights the US Air Force's ability to combine different assets and the country's commitment to its allies to uphold regional peace and stability while providing units the opportunity to practice operations in various places.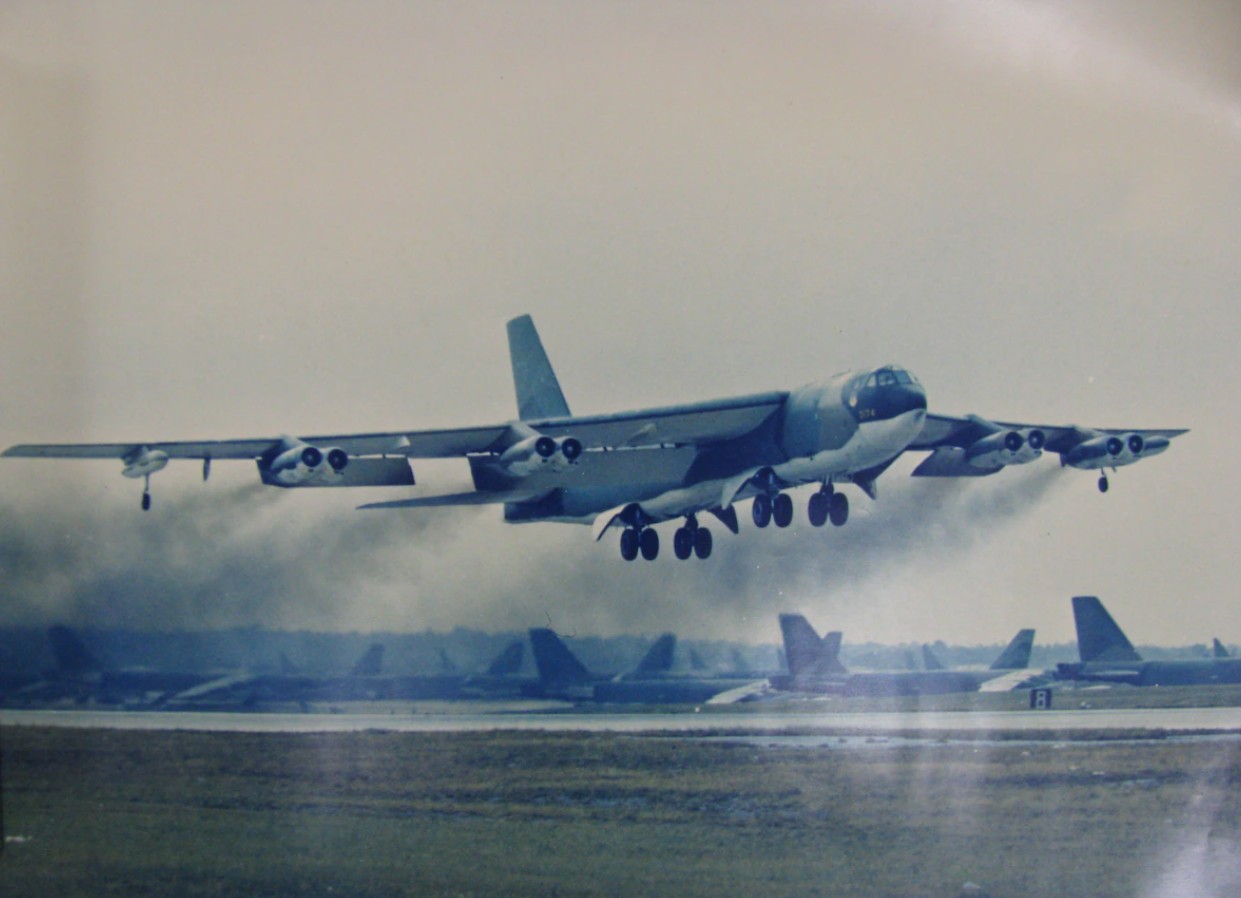 Why Are Such Missions Important To The USAF?
The USAF has been bolstering its bomber attack capabilities by switching to a more "dynamic" tactical and training deployment level across the Pacific region to stress combat "readiness" and deter potential enemies. 
The focus of the efforts is to adopt a less static, more active, and coordinated stance for war preparation and deterrent in addition to boosting the number and intensity of Bomb Task Force (BTF) missions.
With the recent missions, it is evident that BTFs' higher operational pace is also intended to strengthen integration within and across a multitude of combat platforms, including multi-aircraft exercises and networked targeting exercises.
This also entails increased joint operations, training with allies, and target practice with ground-based Joint Tactical Air Controllers. 
The revamped Air Force strategy aims to dramatically increase wartime "readiness," in addition to basing a certain number of aircraft, including B-2s, B-52s, and drones, in several strategically important areas across the Indo-Pacific.
Even though it has always been crucial, maintaining warfare readiness in the Pacific has become more urgent in light of the rising hostilities between the United States and China. As a result, more patrols, combat drills, and training missions from both nations have been conducted throughout the region.
The recent alarming display of friction between the two nations came to light when their military aircraft flew too close to one another over the South China Sea. The US and Chinese forces even released conflicting accounts of what both sides described as a dangerous and unprofessional air confrontation over the region. 
Nevertheless, the USA's current strategy involves many integrated B-2 stealth bombers. The Air Force continues to focus on B-2s' readiness as it looks to maintain the aircraft's combat capabilities. 
Modern B-2s have updated armaments, faster computer processing, and new sensors to track adversary air defenses. The Air Force intends to continue using the B-2 for at least another ten to twenty years.