China's growing military capability is a cause of concern for both the US and Japan. Beijing, which has stepped up its hypersonic missile program, is seen as a military threat in the Indo-Pacific region.
As the two countries expressed their concerns regarding China's efforts to "undermine the rules-based order", they have agreed to collaborate in the research and development of future technologies, while paying close attention to advanced space systems and also on thwarting the threats posed by hypersonic missiles.
The agreement was announced by Antony Blinken, the US Secretary of State as he and Defense Secretary Lloyd Austin virtually met Japanese Foreign Minister Yoshimasa Hayashi and Defense Minister Nobuo Kishi on January 6.
"When Japanese and American researchers bring their complementary strengths, we can outcompete and out-innovate anyone", Blinken said in his opening remarks. "We are eager to dig into these discussions, and to keep strengthening and modernizing this alliance, which is more critical and also more vital than ever", he added.
This new agreement comes just a day after North Korea, another adversary which also poses hypersonic tech, conducted the test launch of its own ballistic missile, the Hwasong-8.
The virtual 2022 U.S.-Japan Security Consultative Committee meeting https://t.co/KI93mJHMmd

— U.S. Forces Japan (@USForcesJapan) January 7, 2022
North Korea's Hwasong-8
The Hwasong-8 is a short-range ballistic missile equipped with a maneuverable re-entry vehicle. According to North Korea's state media, the missile's warhead is hypersonic and can fly at a speed above Mach 5.
However, it is not clear if the weapon is hypersonic as it is a ballistic missile or because it travels a completely different flight path similar to Russia's Avangard hypersonic weapon.
Contrary to the majority of ballistic missiles which launch their warheads on unguided but straight trajectories, the Hwason-8's re-entry vehicle is believed to be able to change its direction while it is in flight.
A maneuverable re-entry vehicle such as this would provide North Korea with the ability to launch the Hwasong-8 from one direction and then have it suddenly change its direction. This would result in the failure of missile defense systems such as the American THAAD.
As soon as the THAAD missile defense system which is protecting South Korea is destroyed, it would be fairly easy for the following strikes to hit their targets in the region with great precision.
China's Growing Hypersonic Threat
On the other hand, China has been constantly making advancements in its hypersonic weapons technology. China's accomplishment in the field of hypersonic technology involves software that is capable of helping in landing aircraft and drones which travel at hypersonic speeds and calibration tests of a one-meter-class hypersonic aerodynamic wind tunnel.
Beijing has also developed an advanced engine-manufacturing process for hypersonic projectiles, The EurAsian Times had recently reported.
One of its recent developments in the field is the testing of a fractional orbital bombardment system. A fractional orbital system is one in which a vehicle enters orbit but comes back to Earth before it entirely circles the planet.
However, China's FOBS is believed to be particularly innovative and is also known to have been frequently broadened for incorporating concepts that can conduct one or more revolutions.
This has left the US worried over the potential consequences of hypersonic weapons of such sort. The country has already admitted to the fact that it has completed far fewer hypersonic missile tests in comparison to China.
The US renewed research in this field fairly recently after pausing it in the early 2000s. "We're meeting against a backdrop of increased tensions and challenges to the free, stable and secure Indo-Pacific region that we both seek … challenges posed by North Korea's nuclear ambitions and by the coercive and aggressive behavior of the People's Republic of China", Lloyd Austin said in opening remarks during the meeting with their Japanese counterparts.
The US-Japan Agreement
While the US and Japanese officials have not shared complete details of the nature of the R&D sharing agreement, the joint statement at the end of their meeting said that "the ministers committed to pursue joint investments that accelerate innovation and ensure the alliance maintains its technological edge in critical and emerging fields, including artificial intelligence, machine learning, directed energy, and quantum computing".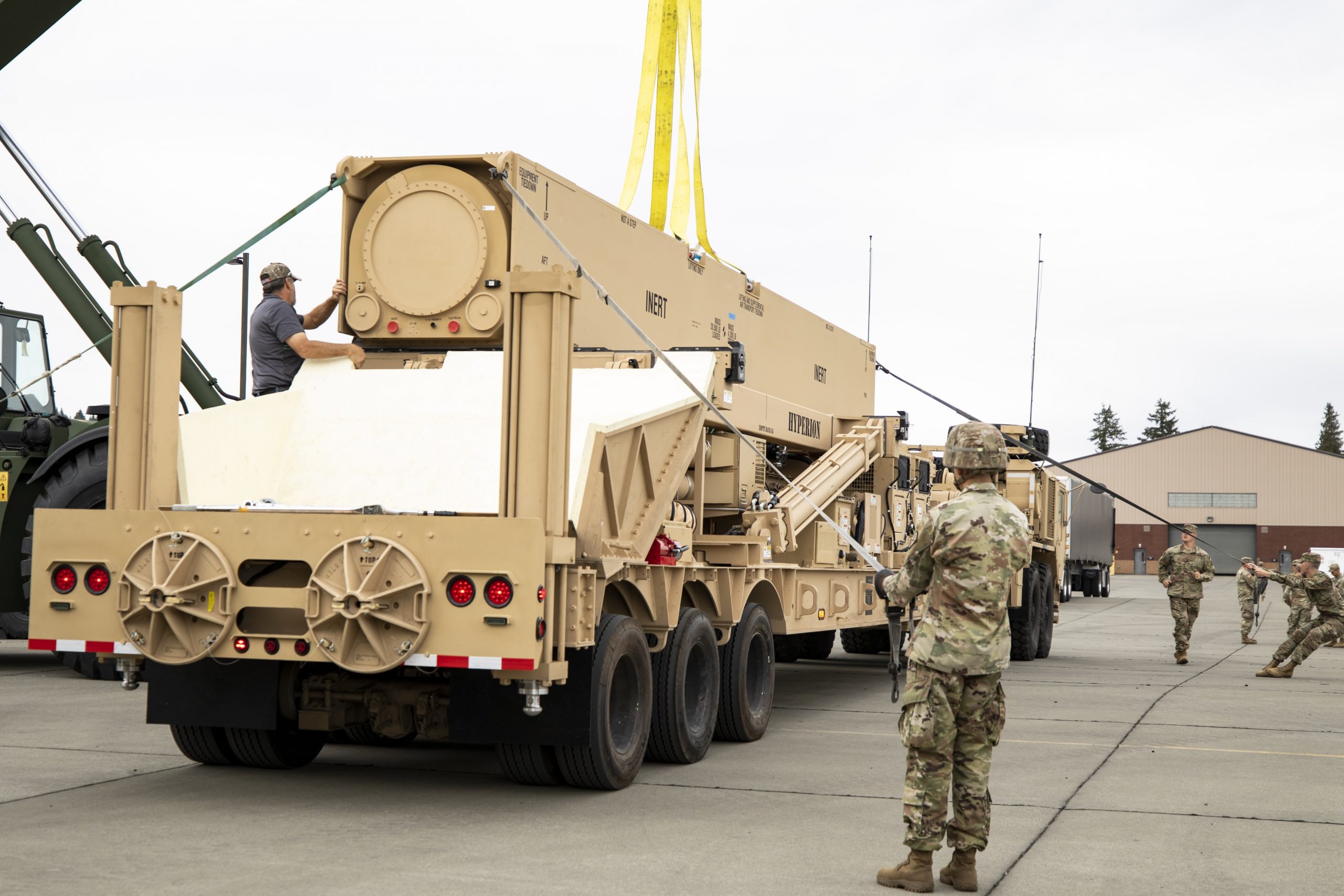 One of the most concrete outcomes of the meeting was that both the countries decided to carry out a joint analysis to figure out the best way to cooperate on building counter-hypersonic technologies.
The agreement with Japan came just months later after the US signed the AUKUS security arrangement with Australia and the UK, which was also seen as a response to China. The AUKUS arrangement also talked about sharing research into upcoming technologies, however, on a much larger scale.
It was also aimed at providing Australia with the required technology for producing its first-ever nuclear-powered submarines.