An AGM-88B air-launched missile intended to disable enemy radars struck a residential building in Kramatorsk, Ukraine, reported The New York Times.
Based on the debris found at the scene, locals revealed that a fighter jet-launched AGM-88B High-Speed Anti-Radiation Missile conducted the attack at around 6 pm on September 26 in the eastern Ukrainian city of Kramatorsk, the report said.
The missile is typically designed to strike ground targets like radar and air defense systems. It hit the top floor of a five-story Soviet-style apartment building, exploding immediately upon impact and leaving a hole in the building's side. This incident left three civilians injured.
Shortly after the explosion, the photos of wreckage and shrapnel uploaded to a local Telegram channel showed manufacturer numbers and markings. This suggested that the missile in question was a US-made AGM-88B High-Speed Anti-Radiation Missile or HARM.
Later, the shrapnel that was found at the scene was physically examined by The New York Times. It had an assembly number that matched the shrapnel to an electronic circuit card assembly that could only be found in an AGM-88B.
The report also said that other fragments of the detonated weapon discovered at the explosion site were also consistent with older American-made missiles. 
The fact that no instances of Ukrainian forces deliberately attacking cities that are entirely under their control have been documented suggests that the missile was most likely off-target and may have malfunctioned.
Nevertheless, this was rare in the nine-month combat, where US-made munitions were associated with civilian casualties. 
The Pentagon has long tapped into aging equipment inventories, occasionally leaving Ukrainian armed personnel with outdated equipment. The report said that the AGM-88B that damaged the Kramatorsk apartment came from old surplus stocks.
The news comes days after two persons were killed by a missile that crossed Poland's western border, according to US and Polish officials, who said that it was likely an air defense missile launched by Ukraine in retaliation to a purported Russian aerial assault.
US Supplies More HARMs To Ukraine
In its most recent package, the Pentagon announced that it would send Ukraine up to $400 million in artillery ammunition, weaponry, and supplies to aid the country's defense against Russia.  
The security assistance package announced on November 23 includes more High-speed Anti-radiation missiles (HARMs) for the Ukrainian forces. However, the US has not disclosed the precise number of missiles it sends to Kyiv. 
Following the Vietnam War, the US Navy and Air Force developed the AGM-88 for use by specialized warplanes on missions to target adversary air-defense missile systems. 
When a missile is fired, it searches for specific electromagnetic radiation emitted by radars mounted on surface-to-air missile sites. After homing in on the origin of those radio signals from more than 30 miles away, the missile detonates the 40-pound explosive in its warhead.
It is unknown when the Pentagon first began supplying AGM-88s to the Ukrainian military. However, US defense officials acknowledged that Ukrainian forces used the weapon in battle in August. Social media videos further supported its use.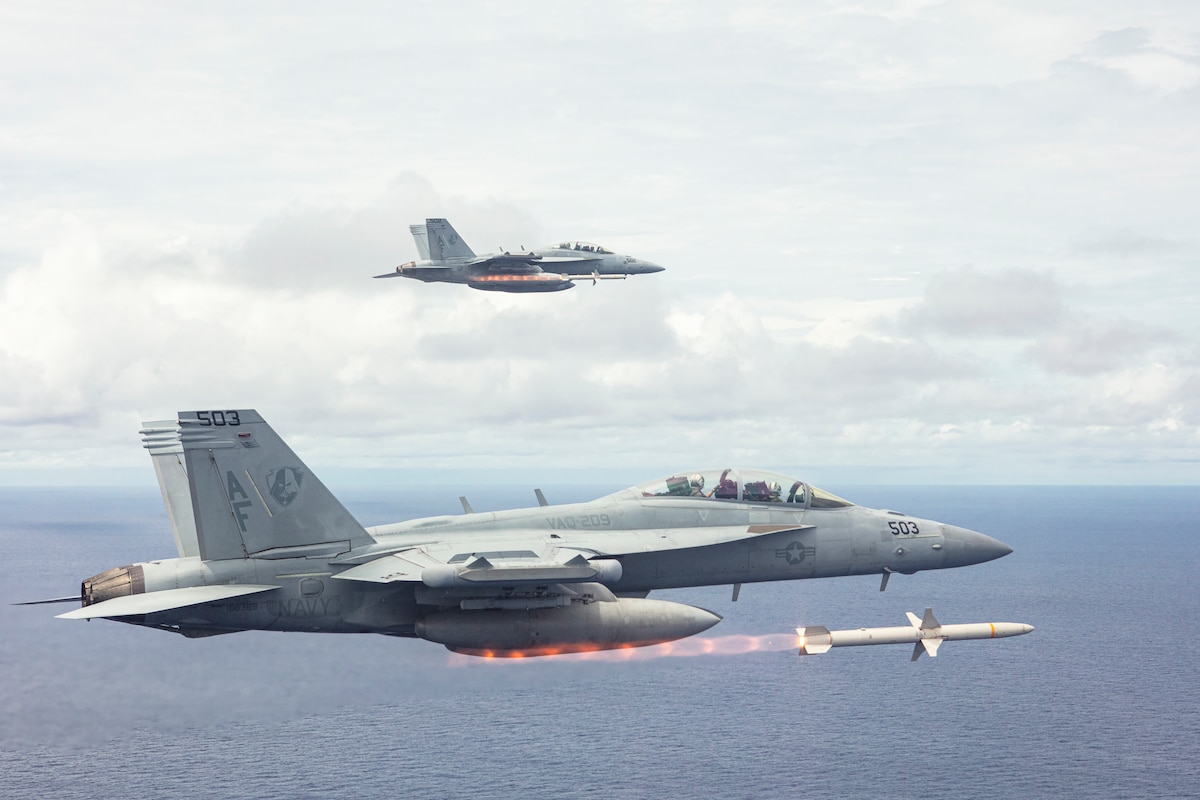 Nevertheless, the latest package includes additional ammunition for High Mobility Artillery Rocket Systems, or HIMARS, 200 precision-guided 155mm artillery rounds, 150 heavy machine guns with thermal imagery sights, 10,000 120mm mortar rounds, and additional munitions for National Advanced Surface-to-Air Missile Systems, or NASAMS. 
The Pentagon said that additional air defense capabilities are still a top priority in light of Russia's relentless and brutal missile and unmanned aerial system attacks on Ukraine's vital energy infrastructure. The extra ammunition for NASAMS and heavy machine guns will aid Ukraine in fending these pressing dangers.
The package contains spare components for 105mm Howitzers and other equipment, 150 Humvees, more than 100 light tactical vehicles, more than 200 generators, and more than 20 million rounds of small arms ammunition.