The history of Pakistan's nuclear program is the history of Pakistan. Fascinated with the new nuclear science, the young nation's leaders launched a nuclear energy program in 1956 and consciously intertwined nuclear developments into the broader narrative of Pakistani nationalism.
Then, propelled by the 1965 and 1971 India-Pakistan Wars and, more urgently, by India's first nuclear weapon test in 1974, senior Pakistani officials tapped into the country's pool of young nuclear scientists and engineers and molded them into a motivated cadre committed to building the 'ultimate weapon.'
The tenacity of this group and the central place of its mission in Pakistan's national identity allowed the program to outlast the perennial political crises of the next 20 years, culminating in the test of a nuclear device in 1998″, wrote the Amazon while introducing the 552-page book Eating Grass: The Making of the Pakistani Bomb authored by Feroz Khan and published in 2013.
Pakistan tested its first nuclear weapon in 1998, officially becoming the world's 7th state to test a nuclear weapon. The exact yields of the weapons in the country's current arsenal are unknown.
However, general estimates are between 5-12 kilotons (kt) for most weapons, with some longer-range ballistic missiles possibly reaching 40 kt.
Fear Of Pakistan's Nuclear Arsenal Falling Into The Wrong Hands
Pakistan is believed to have a stockpile of approximately 160 warheads, making it the 6th largest nuclear arsenal. Pakistan is actively developing nuclear weapons, and experts project that it may have the 5th largest arsenal by 2025 with 220-250 warheads.
"Ever since May 1998, when Pakistan first began testing nuclear, claiming its national security demanded it, American presidents have been haunted by the fear that Pakistan's stockpile of nukes would fall into the wrong hands. That fear now includes the possibility that jihadis in Pakistan, freshly inspired by the Taliban victory in Afghanistan, might try to seize power at home," Marvin Kalb, a nonresident senior fellow with the Foreign Policy program at Brookings, wrote last year.
"The top US general Mark Miley had warned that a rapid withdrawal of forces from Afghanistan would pose an increased risk to the security of Pakistan's nuclear arsenal," wrote The Wire on October 15.
The News of February 20, 2004, quoting the police, said that Iran and Libya received black market nuclear materials from Pakistani scientist Abdul Qadeer Khan, citing the deals' middleman – Buhari Syed Abu Tahir, the alleged chief financier of an international nuclear trafficking network run by Khan.
He told Malaysian police that the scientist asked him to send two containers of used centrifuge parts from Pakistan to Iran in 1994 or 1995. "Payment for the two containers of centrifuge units, amounting to about $3 million," was paid by an unnamed Iranian, the report said.
Tahir also said Libya received enriched uranium from Pakistan in 2001, according to police. The chief financier told investigators that Khan also said a "certain number" of centrifuges — sophisticated machines that can be used to enrich uranium for weapons and other purposes — were flown to Libya direct from Pakistan in 2001-02.
President Bush had named one Tahir the "chief financial officer and money launderer" of the network run by Khan.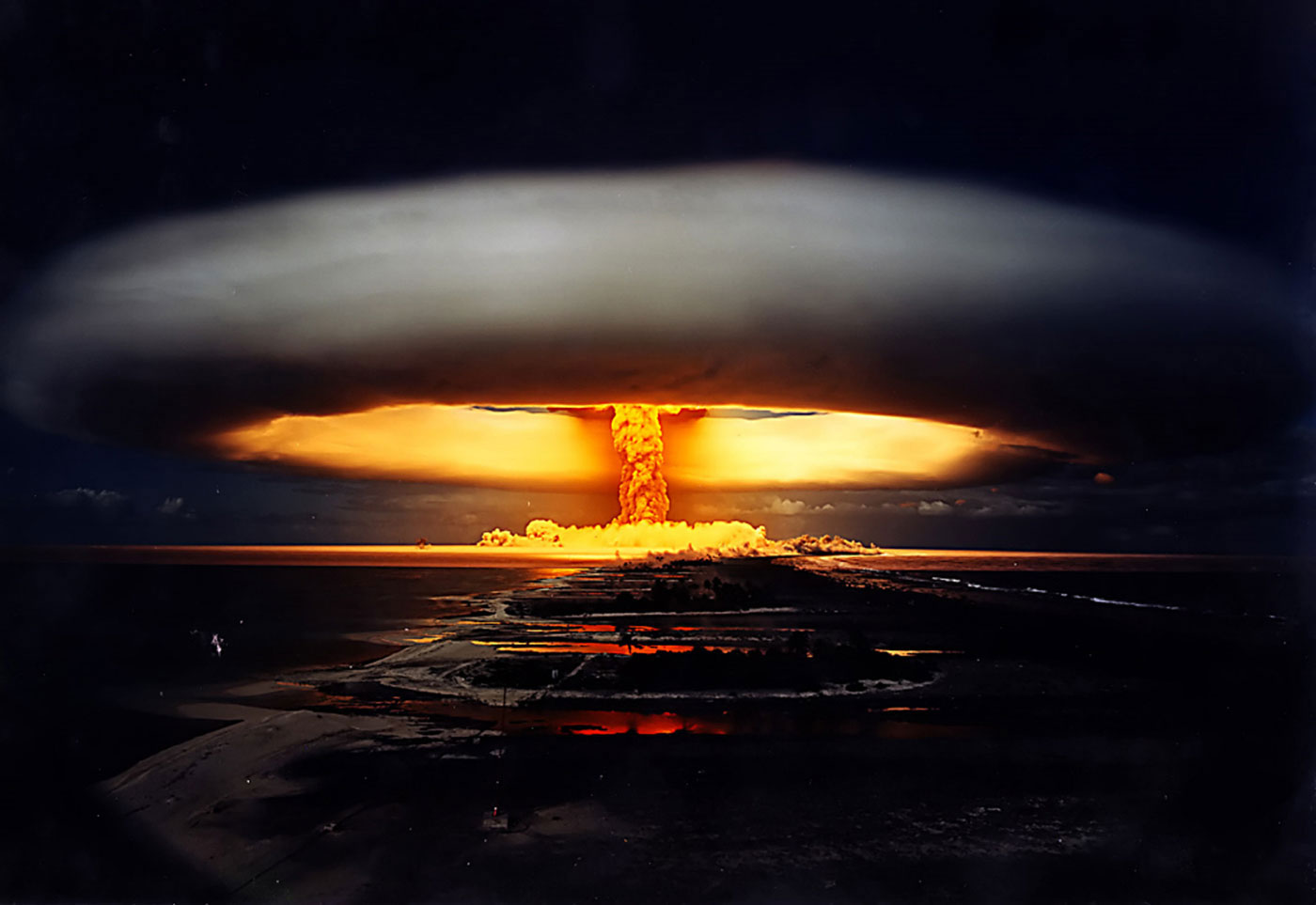 The deep mystery surrounding the acquisition of nuclear technology by Qadeer Khan during his stay and study in Europe and the transactions about the sale of nuclear components has not been unraveled.
According to knowledgeable sources, Pakistan has secretly upgraded and extended its nuclear arsenal. However, responsible Pakistani leaders, while chanting their patent rhetoric against India, have been heard saying that they have manufactured small nuclear bombs for the destruction of specific and limited targets.
On several occasions, American leadership voiced its concern about the unsatisfactory security arrangement of Pakistani nuclear weapons. These concerns multiplied when some powerful terrorist organizations in Pakistan vowed to carry fire and brimstone to Indian Kashmir if India did not come to terms with Kashmir.
It is believed that the American agencies worked hard to elicit a commitment from Pakistani authorities, especially the army, that nuclear weapons would not be allowed to go into the hands of the terrorists.
This notwithstanding, Americans have generally felt skeptical about Pakistan securing its nuclear stockpiles against the pilferage attempts of terrorist groups based in Pakistan.
Recently, President Biden has again expressed his concerns about the safety and security of Pakistan's nuclear weaponry. It was a repetition of his earlier allegations, and the Pakistani parliament reacted by passing a unanimous resolution condemning the American President's remarks as distortion.
US Blacklists Pakistani Companies
India's Zee News on December 9 reported that the United States had blacklisted half a dozen Pakistani companies for supporting Islamabad's "unsafeguarded nuclear activities."
The companies have been put on the American export control list by the Bureau of industry and security (BIS), which comes under the US department of commerce which restricts access for these companies to commodities, software, and technologies.
The US statement said, "many of these companies have been added to the list as they have been "found to supply or attempt to supply items…to Pakistan's unsafeguarded nuclear activities and ballistic missile program".
The Pakistani companies listed are Dynamic Engineering Corporation, EnerQuip Private Ltd, Rainbow Solutions, Universal Drilling Engineers, NAR Technologies General Trading LLC, and Trojans. The last two companies have bases in UAE as well.
Most of these companies are based in the Pakistani capital Islamabad, with some having addresses in Karachi and Lahore.
The statement explained that three Pakistan-based companies have been contributing to nuclear and missile proliferation-related activities that are "contrary to the national security and foreign policy interests of the United States."
Two UAE-based companies, EnerQuip Limited and Zain Enterprises FZE, have also been backlisted for supporting Islamabad's nuclear activities.
The development comes even as the US and India have publicly expressed concerns over Pakistan's nuclear activities. Earlier this year, US President Biden termed Pakistan "one of the most dangerous nations in the world" as it has "nuclear weapons without any cohesion."
India has also recently expressed concerns after a Russian senator, Igor Morozov, alleged that Ukraine had sought Pakistani help for developing nuclear weapons.
In November, Ministry of External Affairs spokesperson Arindam Bagchi said that "we have expressed our concerns about the proliferation of nuclear technology from Pakistan in the past," explaining, "if there is any kind of such nexus or proliferation, it is a cause of worry, not just for India, but for the international community."
India's Concerns
In the past, India has also pointed out Pakistan's nuclear nexus with North Korea, with support given by Pakistani nuclear scientist AQ Khan.
The US' concern about Pakistan's nuclear capability is that as a country faced with an acute economic and financial crunch, Islamabad could sell its nuclear secrets to a prospective buyer like Iran or Libya.
Secondly, to carry forward its anti-India agenda, Pakistan will not hesitate to provide smaller nuclear bombs to its terrorist outfits whose activities in the Indian part of Kashmir are hopelessly failing.
In the final analysis, the blackmailing of about half a dozen private companies for supporting Pakistan's nuclear proliferation activity means the US must take serious note of the entire issue.
Pakistan's nuclear establishment needs to be put under the close and regular supervision of a committee appointed by the IAEA. Pakistan's entry into the nuclear club should be kept in indefinite abeyance.
Perhaps more restrictions could be contemplated depending on valid proof in hand about how the nuclear arsenal of Pakistan is insecure in given conditions.
Padma Shri KN Pandita is the former Director of the Centre of Central Asian Studies at Kashmir University.

Views expressed here are of the author's.

Mail EurAsian Times at etdesk(at)eurasiantimes.com