The US Navy is poised to test its new hypersonic missile from the stealth destroyer USS Zumwalt in December 2025, as the numerically superior People's Liberation Army Navy (PLAN) continues to challenge Washington.
Capt. Tyson Young, executive program officer for the Zumwalt Integrated Combat System, recently announced the development at the American Society for Naval Engineers' annual Combat Systems Symposium. 
Young is working on the technological and developmental adjustments required to field the hypersonics on Zumwalt. Additionally, a virtual control system to launch the missiles will reportedly undergo lab testing in March before moving on to ship-board trials.
"We're integrating an underwater weapons control system with [tactical support center] control to affect the data and message transfer to launch the missile," Young said.
This hypersonic weapon, known as the Intermediate-Range Conventional Prompt Strike (IRCPS or CPS), is built to fire lethal glide vehicle munitions with a maximum range of more than 1,700 miles and a speed that is at least as fast as one mile per second (Mach 5).
The Navy has made it plain that it sees CPS as a strategic, non-nuclear weapon to be used against heavily fortified targets, such as command posts, air bases, radars, missile batteries, and depots housing large amounts of fuel or ammunition.
Young stated that the parameters for the integrated combat system utilized to unleash the hypersonic from the Zumwalt class would be used to field and incorporate the hypersonic weapons onboard the Virginia-class attack submarines.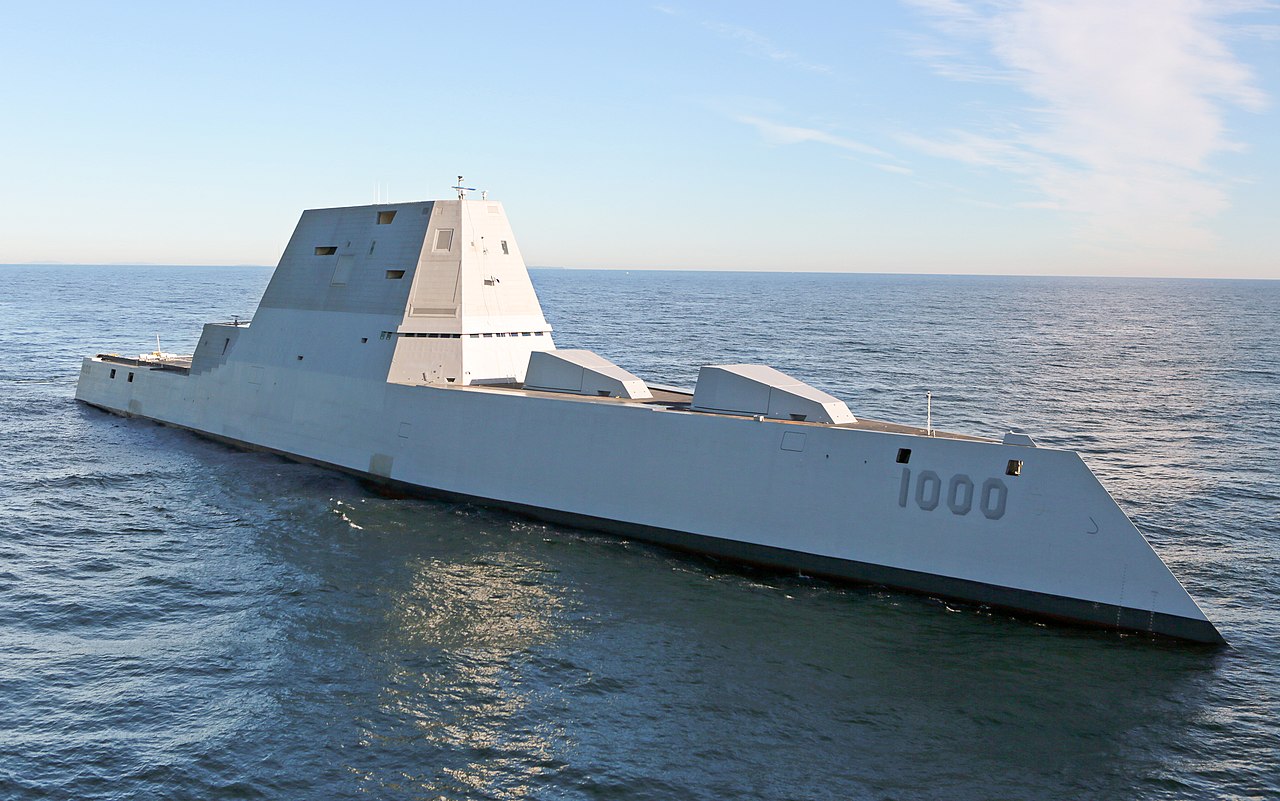 Navy's Efforts To Field Hypersonic Weapons
In early January 2023, the US Navy awarded HII's Ingalls Shipbuilding a $10.5 million contract to plan the modernization period for Zumwalt and USS Michael Monsoor (DDG-1001).
The United States is also working on an air-breathing hypersonic weapon powered by a scramjet-type motor and rocket boosters. 
The EurAsian Times reported that the service could deploy 12 missiles on board each Zumwalt-class destroyer. The only surface warships currently planned to integrate CPS missiles are the 16,000-ton Zumwalt and her only two sister ships, Michael Monsoor and Lyndon B. Johnson.
These missiles will replace the two large gun turrets that were their primary defense but were taken out since the required ammo was too pricey per shot.
Additionally, the Navy intends to outfit 20 future Virginia-class attack submarines with up to 12 CPS missiles each, giving them the ability to perform land attacks. The first test launch from a submarine is planned for 2028 due to delays in completing the building of the USS Arizona, the first VPM-enhanced Virginia.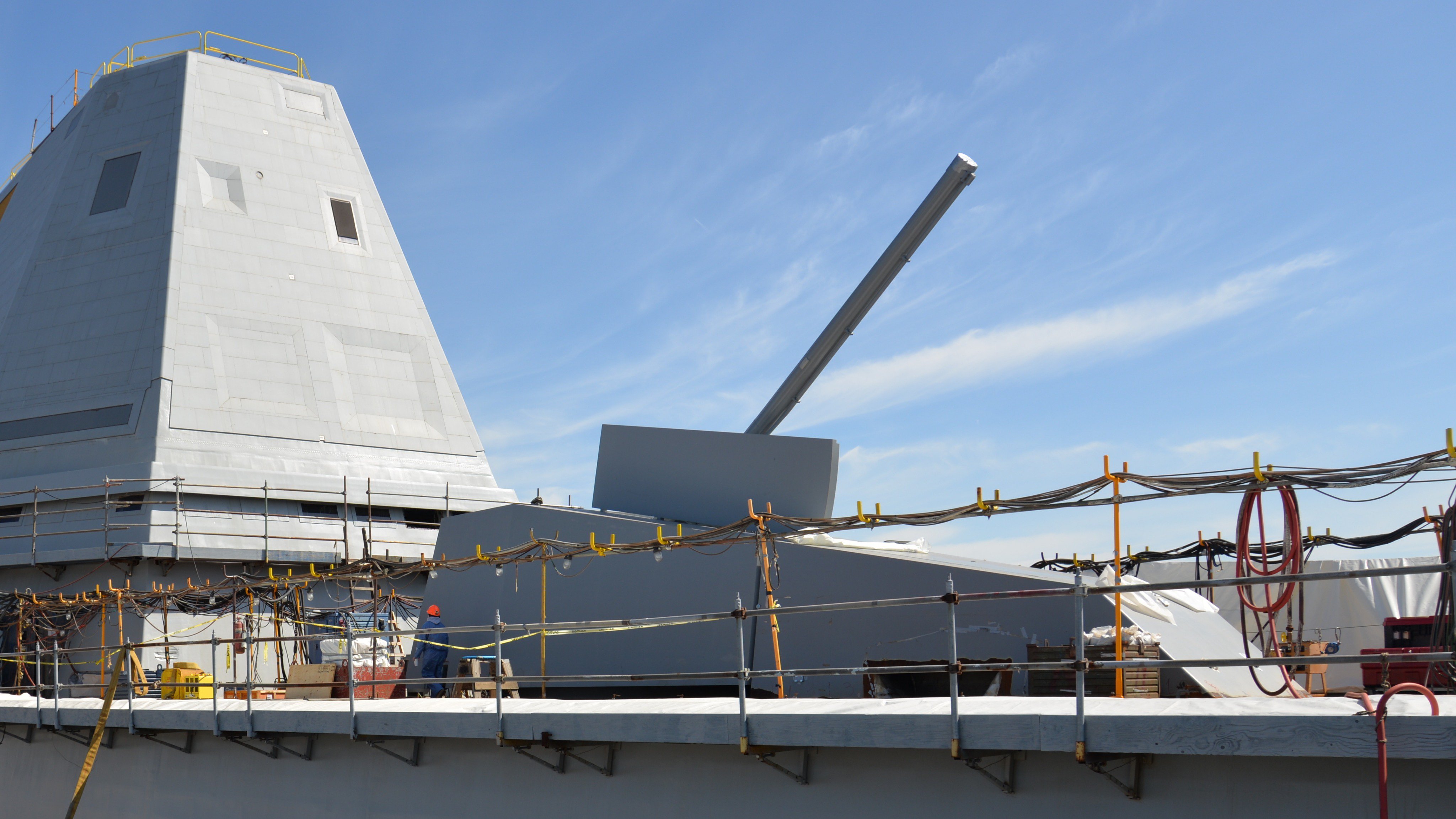 CPS is the outcome of a joint Navy and Army effort to develop a common hypersonic glide body (C-HGB), which, after being propelled into the air by two rocket boosters, delivers a hypersonic glide vehicle that slips just above the atmosphere in the direction of its target.
The Army's version, known as the Long Range Hypersonic Weapon (LRHW) or Dark Eagle, is scheduled to enter service in 2023. 
It takes the form of launch trailers pulled by M983 trucks, each battery containing eight missiles. It will be affixed to Long-Range Precision Fire battalions that are already a part of the new Multi-Domain Task Force units.
That being said, test launches have had their share of challenges. The service is making considerable efforts to overcome these obstacles.
Both the Zumwalt and submarines are, in varied degrees, stealth platforms with good chances of swooping within striking distance of land targets to launch their missiles without being discovered and sunk. Then, both ships will have to head back to port to reload.
Experts believe the Navy might eventually equip CPS missiles onto its workhorse Arleigh Burke-class destroyers and giant Ohio-class SSGN submarines loaded with Tomahawk cruise missiles. However, such plans have not been officially announced.
The US military is accelerating the development of hypersonic weapons to deter its enemy. Despite having alternatives, the US may feel pressured to match Russia and China's capacity because of their widespread swashbuckling about their special hypersonic weapons. 
Hypersonic glide weapons attack at a shallower trajectory than a standard ballistic missile's sharply lofted and predictable arc, proving them more challenging to identify and track. They are also more maneuverable, allowing them to operate through air defense zones.