The Pentagon's Space Development Agency may acquire new satellites as part of a global missile-tracking space sensor array aimed at providing a defense shield against Russian and Chinese ballistic and hypersonic missiles.
Current missile defense systems lack the capability required to effectively track and destroy hypersonic weapons. Due to its speed and hyper-maneuverability, hypersonic weaponry is designed to outmaneuver current detection systems.
The growing capabilities of China and Russia in space have sparked concerns in the United States about potential threats to US assets. 
The precision attack capabilities of the US military are predominantly dependent on satellite technology. Infrared satellites also provide crucial intelligence for early warning systems that trace and identify nuclear warheads. In the last few years, the United States' prime focus has been shifted to securing these assets.
According to a new proposal released on December 6, the Space Development Agency plans to buy 28 satellites for a constellation known as Tracking Layer Tranche 1, which is expected to aid in the detection, identification, and tracking of hypersonic weapons and other advanced missile threats.
SDA plans to award contracts to multiple vendors to build a constellation of up to 28 satellites divided into four orbital planes at an altitude of about 1,200 kilometers above Earth.
Current Developments
The launch of these 28 spacecraft is expected to begin in late 2024. It would increase the number of missile-detection satellites in the Tracking Layer Tranche 0, a batch of eight satellites currently being built by L3Harris and SpaceX for launch in 2023.
The tracking layer would be used as a worldwide network of eyes to establish a defense shield against the ballistic and hypersonic missiles from Russia and China. 
The data acquired by missile-tracking satellites would be transferred through optical links to the Transport Layer, a communications satellite constellation that SDA is also developing. If a missile threat is detected, the location and trajectory data can be securely relayed over space and downlinked to military command centers. 
The Transport Layer, which is the backbone of National Defense Space Architecture (NDSA), is responsible for ground and marine targets, while the Tracking Layer–the Next-Generation Overhead Persistent Reconnaissance (Next-Gen OPIR) constellation by Lockheed Martin and Northrop Grumman [NOC]–is to establish effective targeting of advanced missiles.
Other Transaction Authority, or OTA, contracts will be used to procure the Tracking Layer Tranche 1 satellites. The same contracting mechanism is being used by the agency to procure Transport Layer satellites. OTAs allow government agencies more leeway in determining the rules for contractor proposals, and they aren't subject to the same challenges as traditional Federal Acquisition Regulation awards.
Large defense contractors are required to collaborate with commercial corporations and small businesses under OTA agreements, or they will be responsible for one-third of the project's cost.
For space-to-space, space-to-aircraft, and space-to-ground communications, Tracking Layer satellites should have infrared sensors and at least three optical inter-satellite links. Companies have until January 7 to submit proposals on the draft solicitation. The project's finance, however, has yet to be allocated, and SDA plans to submit a financing proposal in the fiscal year 2023.
In addition to satellite acquisition, SDA is collaborating with the Missile Defense Agency (MDA) on infrared sensor technologies for missile detection in low Earth orbit. Detecting low-flying hypersonic glide vehicles requires the ability to recognize objects in low-earth orbit (LEO).
A Northrop Grumman spacecraft in August launched into the International Space Station, aboard the Cygnus NG-16 is an infrared imaging sensor that will collect data on the low Earth orbit environment. 
The gathering of images through the sensor will continue until December 13. The imagery will be utilized by SDA and MDA to build a database of low-Earth-orbit infrared clutter backdrops, which will be used in the development and assessment of missile detection and tracking algorithms.
Concern Over Overlapping Of Projects
The Trump administration sought a study into space-based sensor systems as part of the 2019 Missile Defense Review (MDR). The Hypersonic and Ballistic Tracking Space Sensor (HBTSS) is the result of that research, as well as the requirement to track inbound ballistic and hypersonic missiles in real-time.
HBTSS is expected to offer ballistic and hypersonic missile tracking from launch to destruction, including detection, tracking, and categorization.
Citing worries about the overlapping of SDA's Tracking Layer and MDA's HBTSS program, Congressional committees have warned the Department of Defense about unnecessary missile-defense satellite duplication.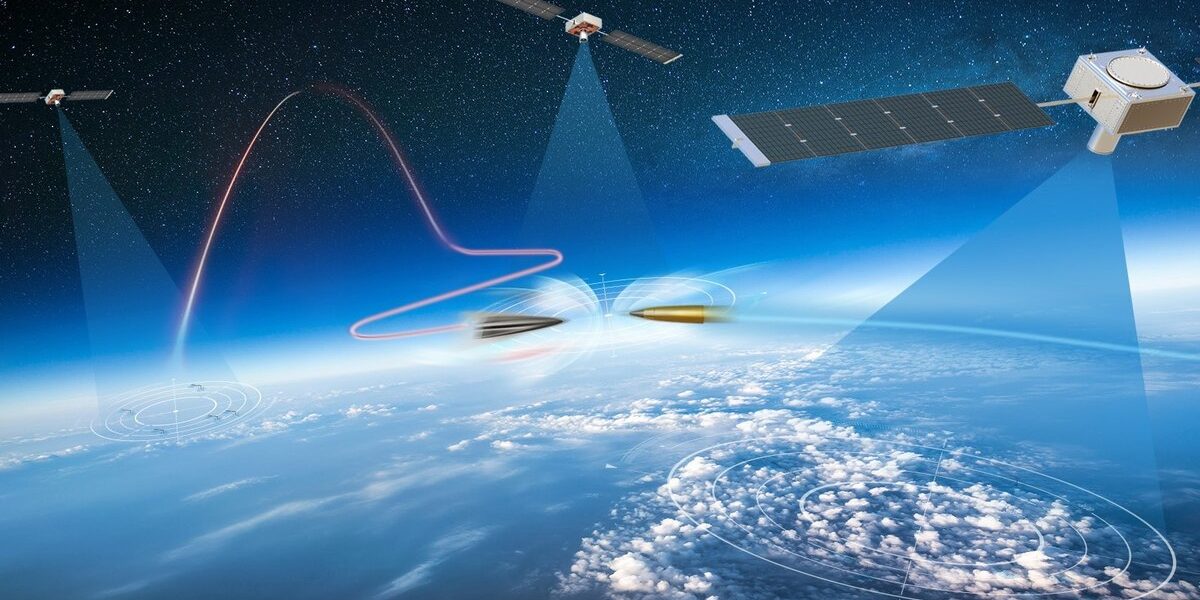 "A lack of coordination and collaboration between SDA and MDA, poor oversight on the part of the Department of Defense's space acquisition enterprise, and waste of taxpayer dollars" were among the findings of the SAC in a study.
The conference agreement for the 2022 National Defense Authorization Act, which was issued on December 7, permits MDA to field prototype satellites but warns the agency that HBTSS will face increased screening.
"The committee is extremely worried that the Missile Defense Agency may be developing a record-breaking satellite constellation and ground system program," it said.
The Space Force was established by Congress to "consolidate space functions of the Department of Defense into the Space Force". If the United States succeeds in its goal, it will be able to close the gaps in its current missile defense architecture and help to further enhance the missile defense batteries to resist the enemy's hypersonic and ballistic missile capabilities.