A recently upgraded Taiwanese F-16V (Viper) fighter jet went missing on Tuesday during a training mission over the sea. The F-16V fighter lost contact with the airbase in southwestern Taiwan and the pilot is still missing, according to the island nation's air force.
The pilot was apparently participating in fire training at the target zone before losing contact. 
"The single-seated F-16V (serial number 6650) operated by Captain Chen Yi took off from its home base in Chiayi at 2.55 pm for a routine training mission and went missing near the Shuaixi firing target zone at 3.23 pm," the air force said in a statement. 
Eyewitnesses have reported seeing the jet crash into the sea near Aogu Wetland in Chiayi's Dongshi Township. The news was further confirmed by a representative for Taiwan's presidential office, who said that search and rescue activities had been carried out. 
President Tsai Ing-wen has instructed rescuers to do all they could to locate the jet and pilot, and that an inquiry into the incident's cause had been ordered. The air force control tower radar last spotted the fighter jet over the sea off Dongshih, Taiwan's west coast, according to the island's National Rescue Command Centre.
The Taiwanese coast guard and police had also joined the hunt for the jet. Since 1998, this was the eighth major accident involving an F-16 fighter plane. In six of them, the pilot was killed or went missing.
The plane that went missing on Tuesday was one of 141 F-16A/B fighter planes that had been recently upgraded to the modern F-16V as part of a $4 billion deal between the Taiwanese air force and Taiwan's plane manufacturer Aerospace Industrial Development Corporation (AIDC) with Lockheed Martin.
An F-16 had gone missing in late 2020 after flying off on a normal training flight from the Hualien airbase on Taiwan's east coast. Last year, two F-5E fighters collided in mid-air during a training exercise and crashed into the sea off the southeast coast.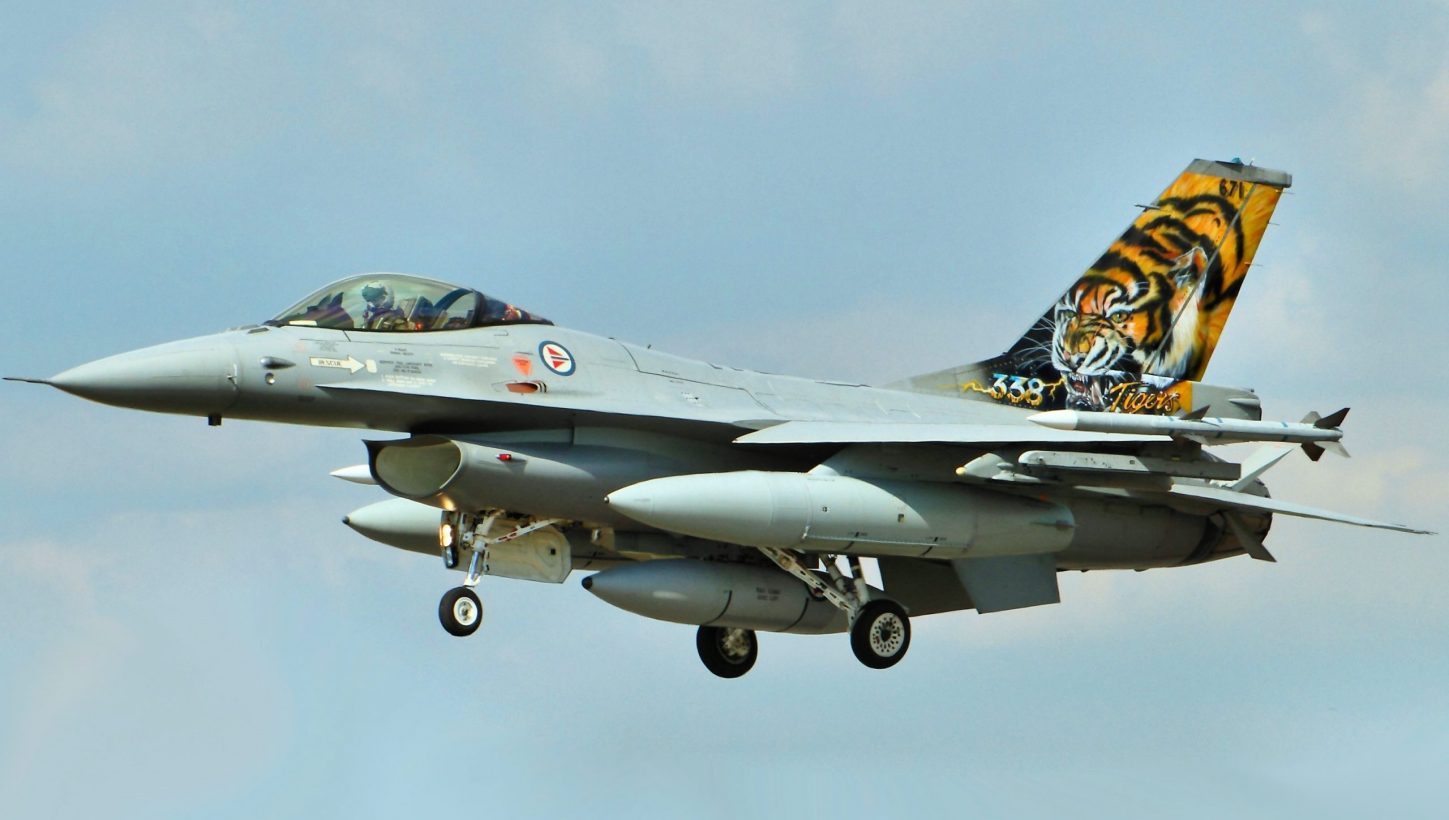 Though Taiwan's air force is well-trained, it has been stretched by regularly scrambling to see off Chinese military aircraft in the past two years. However, the accidents have not been connected in any way to these intercept activities. The air force ordered all F-16 fighter planes to be grounded for inspection on Tuesday.
China, which claims Taiwan as its own, has been deploying planes into Taiwan's air defense zone on a regular basis, particularly over the Taiwan-controlled Pratas Islands. China's actions have been dubbed "grey zone" warfare by Taiwan, which is designed to wear out
Taiwan's military by forcing them to scramble continually and to test their answers. Taiwanese President Tsai Ing-wen recently emphasized that armed conflict is not the solution.
As earlier reported by EurAsian Times, Taiwan's newly-inducted F-16 Vipers recently took part in a war-simulation exercise on December 5. The "elephant walk" by the Taiwan Air Force's F-16Vs took place at Chiayi Air Base during the three-day exercise.
A total of 12 F-16V fighter jets lined up on the runway allowing the public and media to have a glimpse of the newly inducted jets.
Taiwan's F-16V Jets
The Republic of China Air Force received 64 advanced F-16V "Viper" type fighters in November 2021. These planes make up Taiwan's most advanced fighter jet squadron, and they're anticipated to improve the country's defensive capabilities. By the end of 2023, Taiwan plans to modernize all of its 141 F-16 A/B fighter planes.
To bolster Taiwan's capabilities to combat mainland China's People's Liberation Army, particularly the J-20 stealth fighter, the Taiwanese air force has ordered 66 additional new F-16Vs with upgraded electronic equipment, weaponry, and radar systems. The delivery of the planes is expected to be started by next year. 
The Viper has advanced electronic warfare systems, more armaments, precise GPS navigation, and the ability to avoid accidents on its own. The landing gear on the F-16V is stronger, allowing it to carry more fuel and weaponry. The package also includes the AGM-84 Harpoon, AGM-88 HARM, AGM-154 JSOW, and SLAM-ER missiles.
The SLAM-ER missiles, which have a range of around 170 miles, is a potent long-range precision-strike weapon. This is the first weapon of its kind having an operational 'Automatic Target Acquisition' capability, which allows it to fly to its target automatically using just GPS inputs.