A US F-35C jet has crash-landed in the South China Sea, but the pilot safely ejected from the aircraft and was evacuated by a military helicopter, the US Navy said in a release.
"An F-35C Lightning II, assigned to Carrier Air Wing (CVW) 2, had a landing mishap on the deck while USS Carl Vinson (CVN 70) was conducting routine flight operations in the South China Sea, Jan. 24, 2022. The pilot safely ejected from the aircraft and was recovered via US military helicopter," the release said on Monday.
The US Navy said in the release that the pilot is in stable condition.
However, seven sailors were injured as a result of the incident, the release said. The condition of three sailors required being evacuated to a medical treatment facility in Manila in the Philippines. The other four sailors were treated by on-board medical personnel.
The F-35C was the last of the three variants of stealth fighters to become operational in 2019. USS Carl Vinson was the first aircraft carrier of the US Navy to deploy F-35C when it departed San Diego in August of 2021.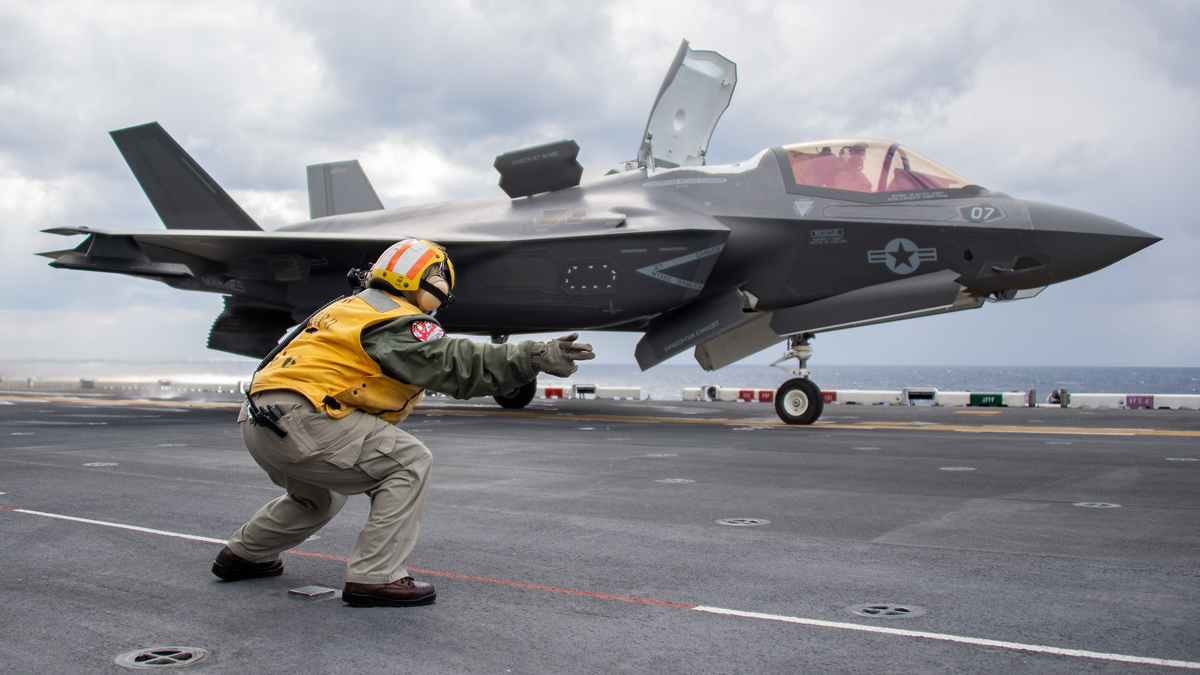 "This deployment marks the first time in U.S. naval aviation history that a stealth strike fighter has been deployed operationally on an aircraft carrier," Lockheed Martin said.
Earlier, as EurAsian Times reported, US and Japan had been conducting massive naval drills in 'China's backyard'. With a total of 26 aircraft, the US-Japan drills were the largest gathering of naval F-35s to date.
The participating aircraft carriers — USS Carl Vinson and USS Abraham Lincoln — carried 10 Navy F-35C fighters each while there were six F-35B short-takeoff, vertical-landing (STOVL) fighters were on the amphibious ship, USS American.
The latest incident in the South China Sea was the second crash for an F-35 this year. Earlier, on January 4, a South Korean F-35 fighter made an emergency "belly landing" after its landing gear malfunctioned due to electronic issues.
These were the largest drills featuring naval fighters since October 2021 which were being held in the Philippine Sea. The region lies east of Taiwan, between the self-governing island and the US territory of Guam and the Northern Mariana Islands in the Pacific Ocean.