The US, Japan, Australia, and France recently conducted the Cope North airpower exercise. The US Air Force's (USAF's) evolving Agile Combat Employment (ACE) doctrine was subjected to perhaps its most severe test so far during the drills.
The exercise, which began on February 10 and ran through February 24, saw the US Air Force, US Navy, and Marine Corps (USMC) fighter and bomber aircraft supported by aerial refuelers and airborne early warning and control (AEW&C) aircraft as well as Japanese fighters and French and Australian transports, spread out across 1,200 miles of the Pacific Ocean in a test of their ability to operate from remote and austere airbases.
A total of 2,000 service members from all four nations operated from a 'hub-and-spoke' system of 10 air bases spread from the Japanese island of Iwo Jima, also called Iwo To, in the north, through Saipan, Rota, and Guam, and down to Micronesia and the Republic of Palau in the south.
The USAF has been focused on the Agile Combat Employment (ACE) concept in recent years to meet the increasing challenge of anti-access/area denial (A2/AD) capabilities fielded by near-peer adversaries like China and Russia.
Over the years, China and Russia have developed long-range precision fires involving thousands of ballistic and cruise missiles, posing a massive challenge to the technological capabilities of modern-day air defense systems, making overseas US bases vulnerable to attacks from these countries.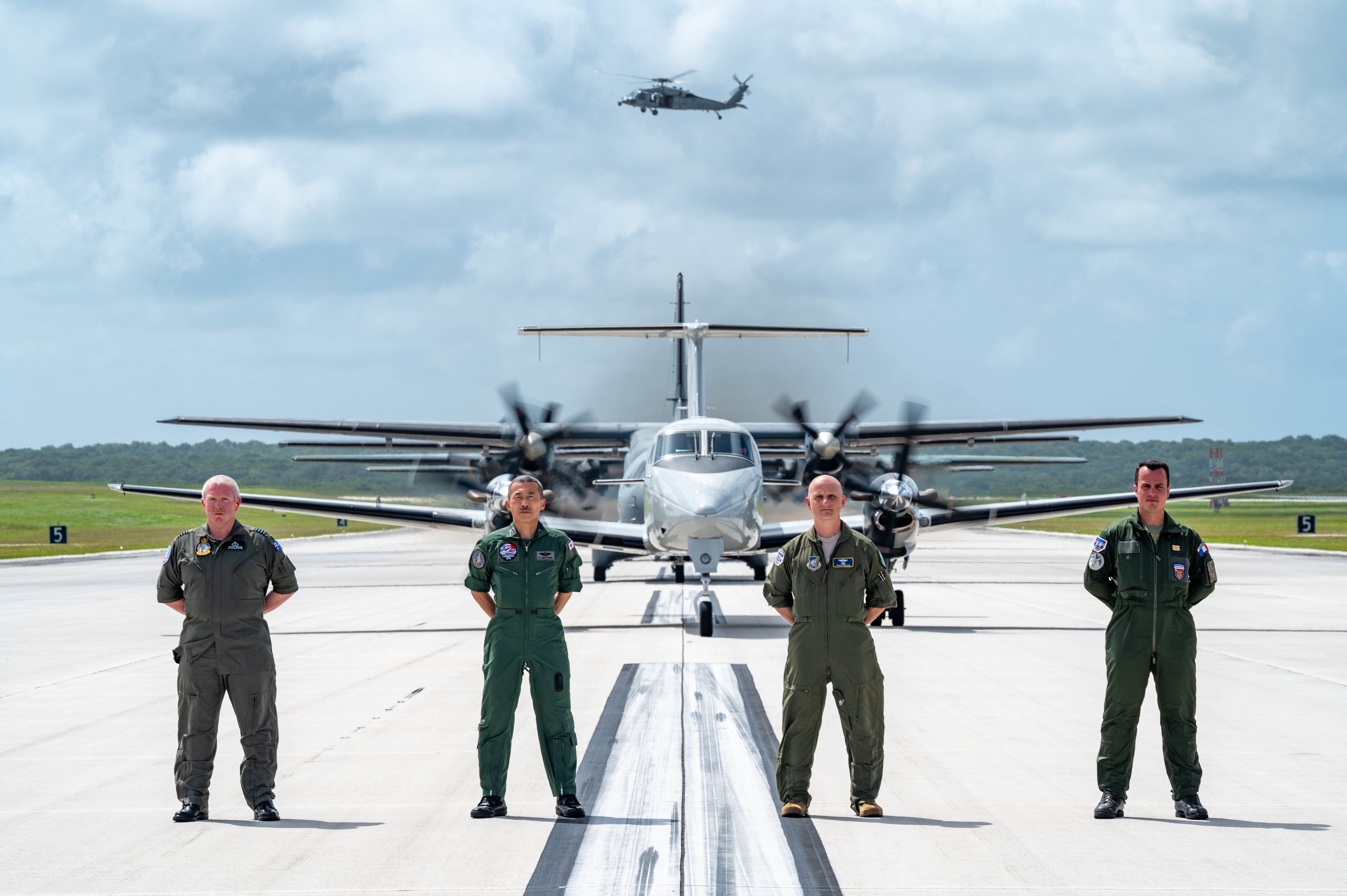 For instance, China can strike the US military facilities in the western Pacific's first and second island chains. Most importantly, China and Russia are the only countries with operational hypersonic weapons, while the US is still trying to catch up.
Therefore, it is essential that in a potential future conflict with China, the US can rapidly deploy, disperse and maneuver combat capability throughout the conflict zone. The USAF's ACE focuses on the ability to move aircraft rapidly to a network of smaller airfields in the Western Pacific to avoid being targeted by Chinese missiles in the event of war.
As part of this, the 'hub and spoke' system enables rapid dispersion of aircraft during high tension from major bases, called the 'hubs,' to several smaller distributed bases known as 'Spokes.'
"Probably The Most Aggressive & Challenging Cope North" – US Air Force Colonel
According to American media reports, this year's Cope North exercise is said to have brought out both the promise of the ACE doctrine and the challenges involved in building resiliency with such a widely dispersed force posture.
"In terms of the scope and complexity of the basing challenge, the 2023 iteration of Cope North was nothing like its predecessors. During the exercise, I saw night and day from some of the concerns I've heard expressed about ACE," Brig. Gen. Paul R. Birch, commander of the 36th Wing out of Andersen Air Force Base (AFB), Guam, said while moderating a panel on "Defining Optimized Resilient Basing" at the AFA Warfare Symposium on March 7.
"We can now debunk some of those concerns because [after Cope North] we now know exactly what the key elements of ACE are, and we know exactly what a resilient base looks like," Birch said.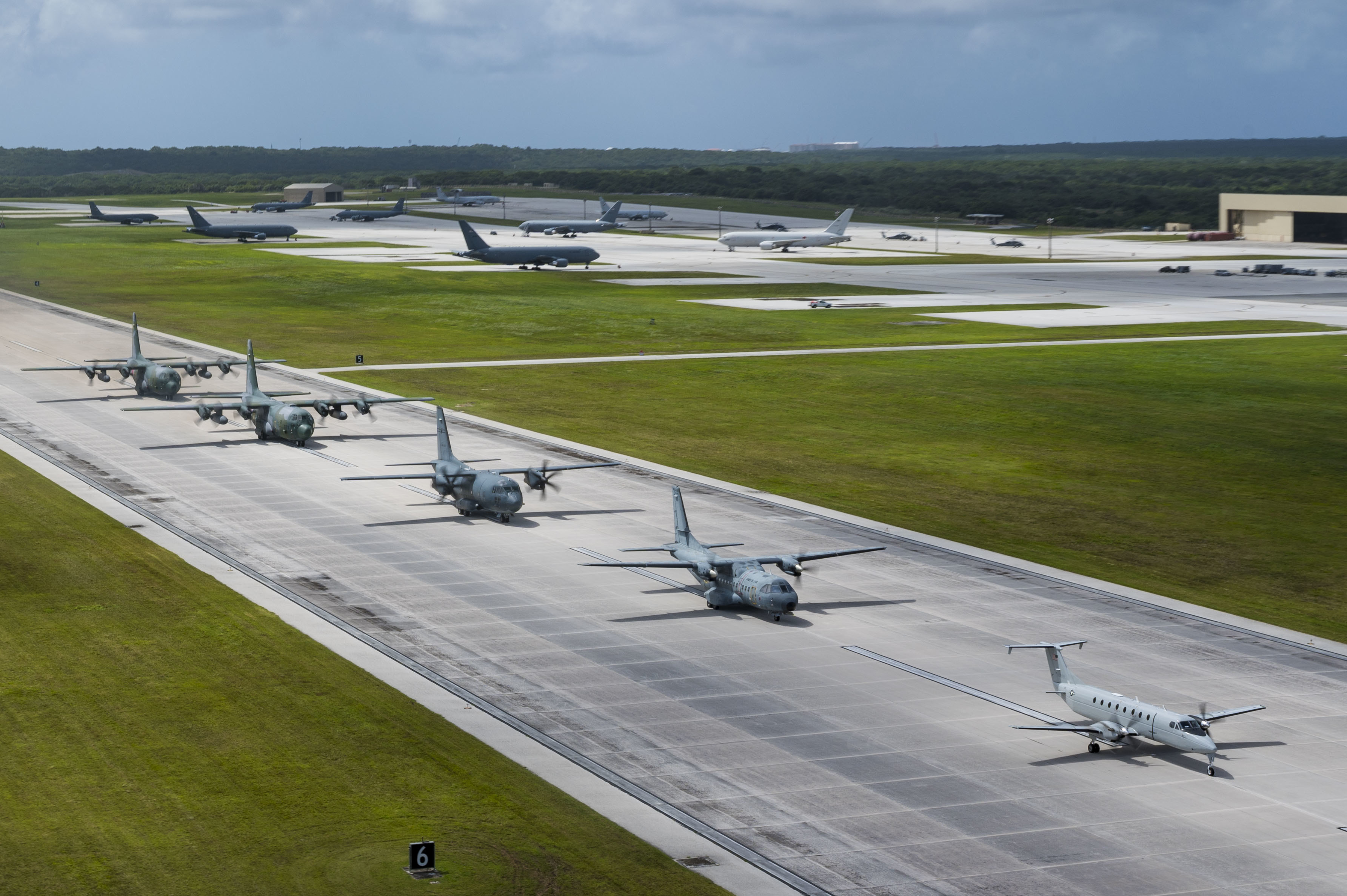 For example, according to Birch, the exercise showed that while complicating an adversary's targeting challenge is necessary, it will not suffice.
"We also have to generate airpower from the lethal bases that are useful in helping us compete and win," Birch said.
"This is probably the most aggressive and challenging Cope North I've seen," USAF Col. Jared Pasley said when the exercise transpired.
Pasley explained that logistics is a vital part of distributed operations, noting that flying a plane to a remote location is simple. However, fueling, arming, and maintaining that plane is more complicated.
Experts suggest that performing these tasks in an austere location with less infrastructure and support at a main operating base could be very challenging, especially in a 'contested' or even 'denied' scenario.
According to Pasley, Cope North was intended to develop skills to generate forward airpower under a threat environment. "We are testing our commanders' ability to make risk-informed decisions and execute the mission," he said.
Royal Australian Air Force (RAAF) Capt. Robert Graham said the Australian airmen participating in the exercise were flying a C-27J Spartan transport from Guam to Rota, Tinian, and Saipan islands.
Graham noted that Australian airmen are used to operating from remote locations in the South Pacific; however, "we need to understand how the US operates their agile combat employment, so we know how to work with you (the US)."
US Defense industry representatives believe that artificial intelligence (AI) and machine learning (ML) systems can address the challenges the USAF could face while carrying out far-flung operations.
"Optimization is key to creating more resilient supply chains, so think of a neural network that can predict before a human when there will be a supply disruption due to weather, a supply shortage, or an adversarial threat," said Thom Kenney, technical director at Google's Office of the CTO. "Having automated systems that can accurately predict in advance a break in the supply chain would be a huge advantage."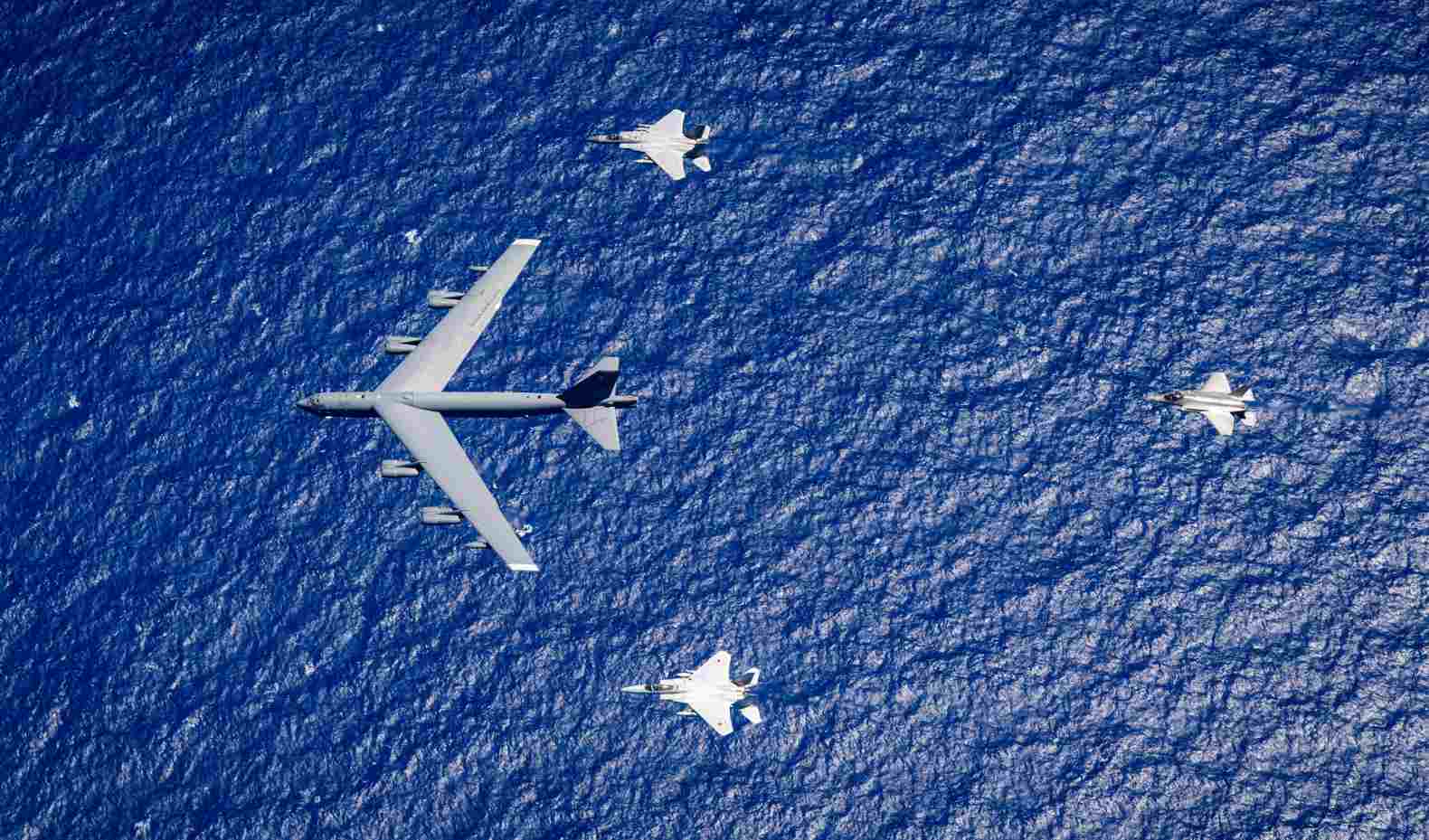 Importance Of ACE Amid Taiwan Invasion Fears
The recent exercise comes amid heightened tensions between the US and China, particularly since the visit by US House Speaker Nancy Pelosi to Taiwan in August 2022.
Apart from that, several US military and intelligence officials and the Taiwanese government have been warning about coming to war with China. However, there is a consensus among them that China could become capable of attacking or invading Taiwan by 2027.
Also, the head of the US Air Force's (USAF's) Air Mobility Command (AMC), General Mike Minihan, has even pulled that timeline by two years, saying China could invade by 2025.
Minihan has been actively developing the USAF's Agile Combat Employment (ACE) concept. Under his command, the AMC, which oversees the service's fleet of transport and refueling aircraft, is relentlessly working to find new ways to employ current assets in anticipation of a future fight with a high-end peer competitor such as Russia or China.