In July this year, U.S. lawmakers asked the armed services to expedite efforts toward developing Directed Energy Weapons (DEWs). The U.S. defense industrial complex has been testing High beam laser weapons in conjunction with the military at an unprecedented speed.
U.S. Defense giant Lockheed Martin recently revealed that it had delivered a 300-kilowatt laser to the Defense Department for use in future Army high-energy laser demonstrations. It is the highest-powered laser to date for the U.S. Department Of Defense.
Lockheed Martin developed the laser as part of the Pentagon's High Energy Laser Scaling Initiative (HELSI), which aims to expand the directed energy industrial base and enhance the caliber of laser beams.
According to the press release, Lockheed was chosen by the Pentagon in 2019 to scale its spectrum beam combined high energy laser architecture to the 300 kW-class level as part of the HELSI project. The task was done ahead of schedule, according to the announcement.
Given its accuracy, quick response, and high "hit probability" against fast-moving missiles, DEWs are becoming more popular as non-kinetic hard and soft kill defenses against ballistic missile threats.
Lockheed Martin vice president of advanced product solutions Rick Cordaro stated that the laser uses "spectral beam combination architecture."
Spectral beam combining (SBC), also referred to as wavelength beam combining, is the process of superimposing several laser emitter outputs at distinct wavelengths to create a single beam.
The laser will partake in and assist U.S. Army's Indirect Fires Protection Capability-High Energy Laser (IFPC-HEL) scheduled for lab and field testing this year.
IFPC-HEL program is one of the 35 key modernization goals for the Army. While it is run by the Rapid Capabilities and Critical Technologies (RCCTC) Office, the program is part of the service's priority area for air and missile defense.
Previously, RCCTC coordinated the development of the Directed Energy Maneuver-Short Range Air Defense (DEM-SHORAD) prototype, which was tested against drones and mortars last year with limited success.
By 2022, the U.S. Army intends to have two different types of laser weapons systems for air defense, including weapons of the 50 kilowatts and 300-kilowatt types installed on General Dynamics' Stryker armored vehicles.
Laser-based air defense has become a focus among advanced militaries, including the United States. It is pertinent to mention here that the iron brother of the United States, Israel, recently became the first-ever country to successfully shoot down drones with a laser-based interceptor known as the 'Iron Beam.'
Earlier this year, the U.S. House Armed Services Committee (HASC) sought more information from the Pentagon about integrating directed energy weapons (DEW) into its air defenses.
It also recommended that the U.S. collaborate with allies like Israel in the field. The alacrity to develop laser-based defense systems, thus, is not a secret.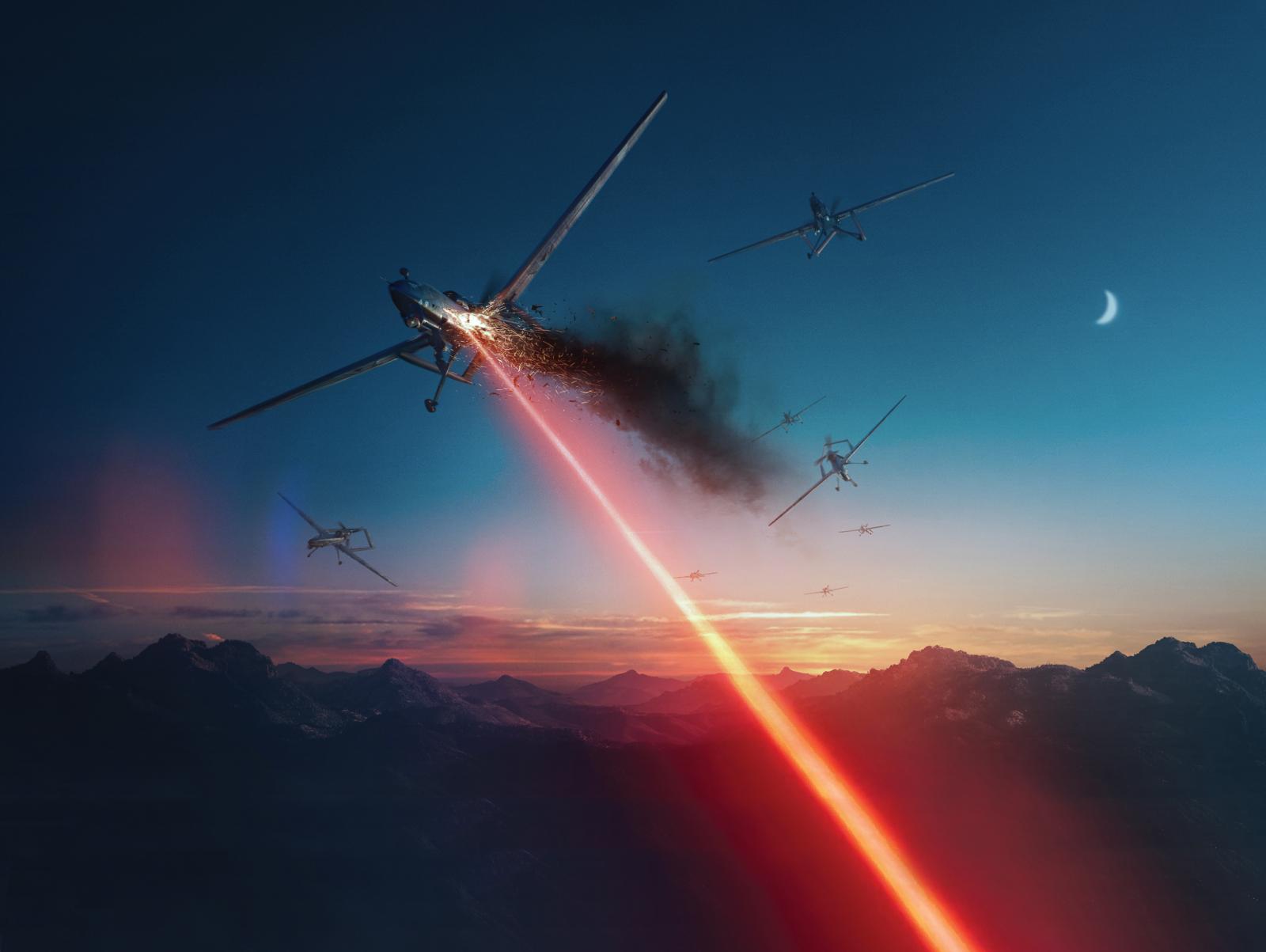 U.S. Military Deploying Laser As Top Priority
The U.S. Defense Department is keen on directed energy systems, such as high-energy lasers and high-power microwaves, to defend troops and military installations against aerial threats, such as short-range air defense and drones, rockets, mortars, and artillery.
Since there is no 'deployment time' with lasers, they are an excellent instrument for aerial interception, which makes them ideal for missile defense systems.
To that end, the  2023 National Defense Authorization Act calls for bolstering the U.S. and allied air defenses against unmanned aerial systems (UAS/UAV), rockets, and artillery, as conflicts in Europe, the Middle East, and a possible war in the Western Pacific.
The delivery of a 300kW laser weapon by Lockheed Martin comes almost a month after it delivered the High Energy Laser with Integrated Optical-Dazzler and Surveillance (HELIOS), a 60+ kW-class laser, to the U.S. Navy. HELIOS was mounted on the Arleigh Burke-class destroyer USS Preble (DDG-88).
The development of laser weapons is fast catching pace even as the U.S. trails behind its adversaries in the hypersonic weapon segment. On July 12, LANCE (or Laser Advancements for Next-generation Compact Environments), a high-energy laser weapon, was delivered to the U.S. Air Force by Lockheed Martin.
LANCE is a pod weapon that may be installed on an aircraft, along with the primary laser weapon provided by Lockheed Martin and the pod-carrying LANCE built by Boeing. Northrop Grumman also supplies the beam control system that directs the laser toward its target.
The rapid testing and deployment of laser weapons and laser-based defense systems are significant for the United States with the threat posed by the missile development by its adversaries – China, Russia, and North Korea. All the countries have demonstrated their long-range ballistic and cruise missile capabilities to the detriment of the U.S.
Not just the United States, its adversaries are also relentlessly working on inducting DEWs, including lasers, into their military. Reports had earlier suggested that Russia has become the 'first country' to field laser weapons in combat.
In 2018, Putin unveiled the laser weapon 'Peresvet' for the first time, whereas another advanced laser system called Kalina is under construction at a Russian space facility. It is reportedly being designed to blind enemy satellites.
On its part, China is also set to field high-energy laser weapons. In January this year, the Chinese military experts claimed that the J-20 fifth-generation stealth fighter could be equipped with Directed Energy Weapons (DEWs).
Chinese state television CCTV announced in early 2020 that the country was working on an airborne laser attack pod. Chinese defense companies have also displayed laser defense weapon systems at demonstrations, such as the LW-30, which might be used to intercept aerial targets.