The US Marine Corps' (USMC) possible basing at two Japanese and Philippine islands close to Taiwan is worrying Chinese military watchers and emerging as a credible option before the US military to disrupt potential Chinese aggression.
Chinese defense observers are alarmed over how the USMC's newly formed Marine Littoral Regiment (MLR) can fire anti-ship missiles from the Itbayat (Philippines) and Yonaguni (Japan) islands on People's Liberation Army Navy (PLAN) warships.
"The United States, taking advantage of the expansion of cooperation with the Philippines, can use the Philippine island of Itbayat (160 km southeast of Taiwan) and the Japanese island of Yonaguni (110 km northeast of Taiwan) to deploy their mobile marine units. The goal is to block the actions of the PLA from the eastern part of the island," read a comment by an avid China military watcher.
The access to nine military bases in the Philippines as a part of the Enhanced Defense Cooperation Agreement (EDCA), and the announcement to set up the 12th Marine Littoral Regiment in Japan's Okinawa, drew an angry response from China.
It has protested the US "military posture" in the region that draws countries into camps "against third parties" and hopes the "Philippine side remains vigilant."
Hit Chinese Shipping from Islands
The Marine Littoral Regiment (MLR)  is a part of the USMC's Force Design 2030 concept, which envisages basing small, mobile Marine units with long-range anti-ship missiles to keep moving and striking Chinese naval shipping and fight China inside the anti-access/area-denial (A2/AD) bubble.
Yonaguni, for instance, threatens the northern flank of a Chinese invasion force. "A well-defended Nansei Shoto (Ryukyu islands) barrier" with long-range missiles, better surveilled and coordinated between the USMC and Japan's Ground Self-Defense Force (GSDF) "severely restricts PLA broader movements by the northern wing of an assault force," said retired US Marine Grant Newsham in an article.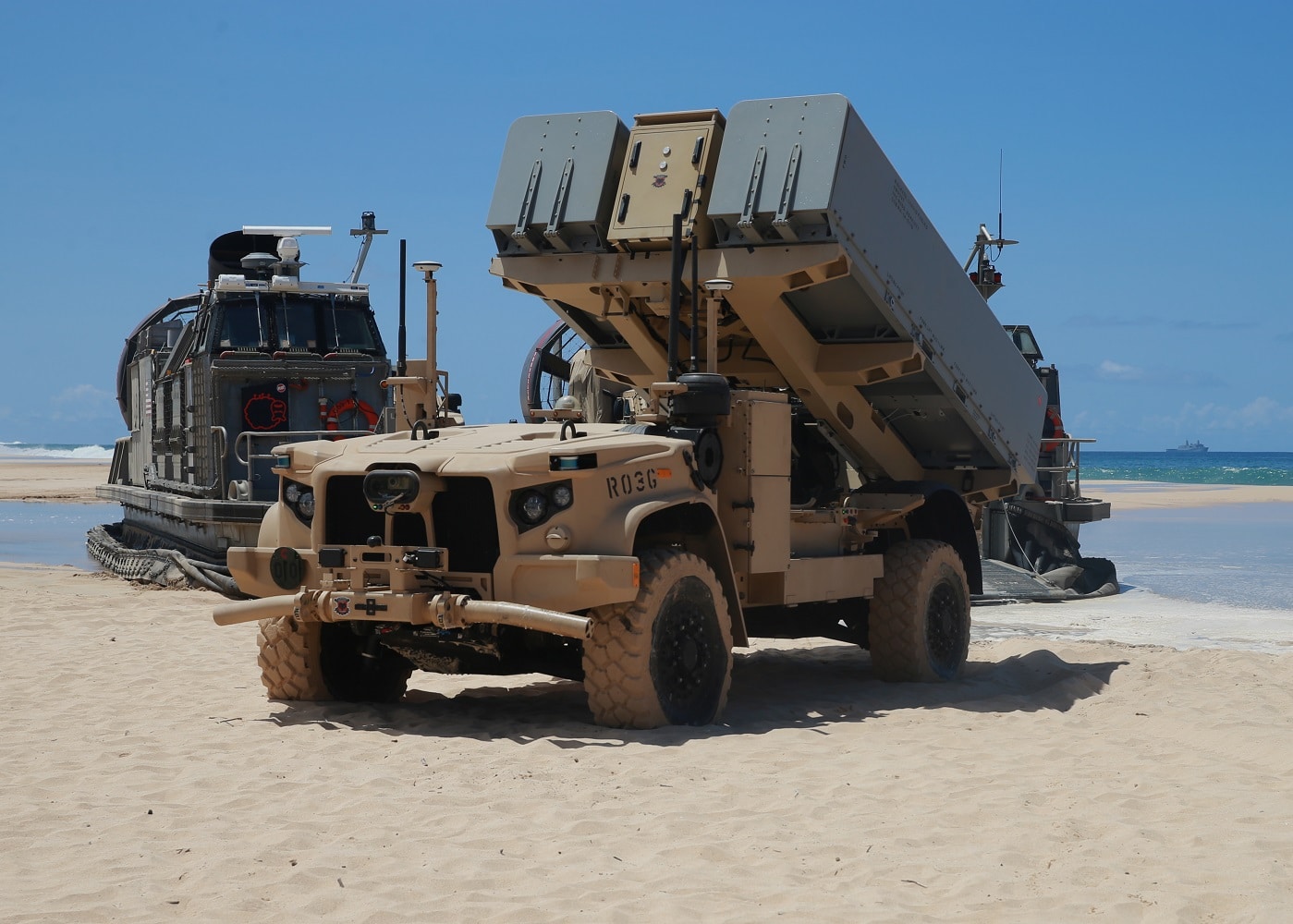 The United States can use the 185 km-range NMESIS anti-ship missile system for strikes. While the NMESIS is still to be fully operational and deployed, its reach is also limited to stall and sink Chinese naval movements in the region effectively, Newsham implies.
"However, the MLR's existing and soon-to-be acquired missiles are relatively short-ranged. 100+ miles. Longer-ranged weapons would increase MLR (and GSDF) effectiveness," Newsham says. The statement did not mention NMESIS directly but appeared to refer to it indirectly.
Newsham also does not specify the missiles currently in the US inventory or under development that can address the range problem. He, however, recognizes that Marine Littoral Regiment (MLR) units on Ryukyus or anywhere are not the decisive deterrent that can stop a Chinese attack on Taiwan in its tracks.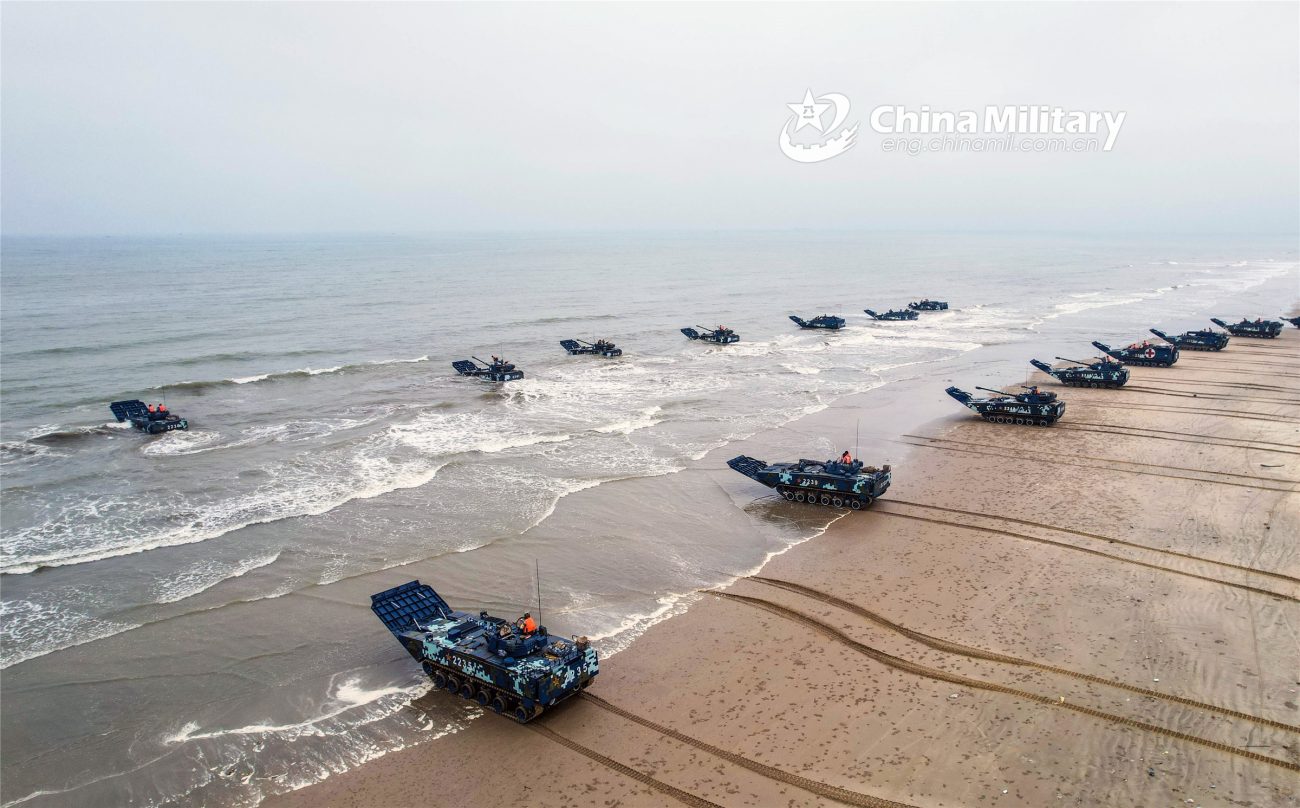 Can Harass, Not Halt
The operative word in Newsham's description of the Ryukyu's utility against PLAN movements is "restricts," which means the farthest the USMC's MLR and the Japanese Ground Self-Defense Force (JGSDF) can only stall it and in no way pushback or take the fight to Chinese coasts.
"Any MLR unit can be outflanked or leapfrogged or penetrated by brute force. They are just one part of a more complex defense problem," Newsham said.
This, therefore again comes down to the advantage of a large geography that offers both a home front logistical advantage and strategic depth that China can exploit to keep a war going.
Neither Taiwan nor Japan possesses large land areas, while the US has been smarting under long and time-consuming logistical lines, which makes it immensely difficult to mobilize on a mammoth scale within a matter of days.
Both Yonaguni and Itbayat are also under far superior Chinese intelligence-surveillance-reconnaissance (ISR) than the Chinese military movements are under US, Japanese, or Philippines.
Chinese drones, warships, or military aircraft are only detected and tracked when they enter their Air Defense Identification Zones (ADIZ).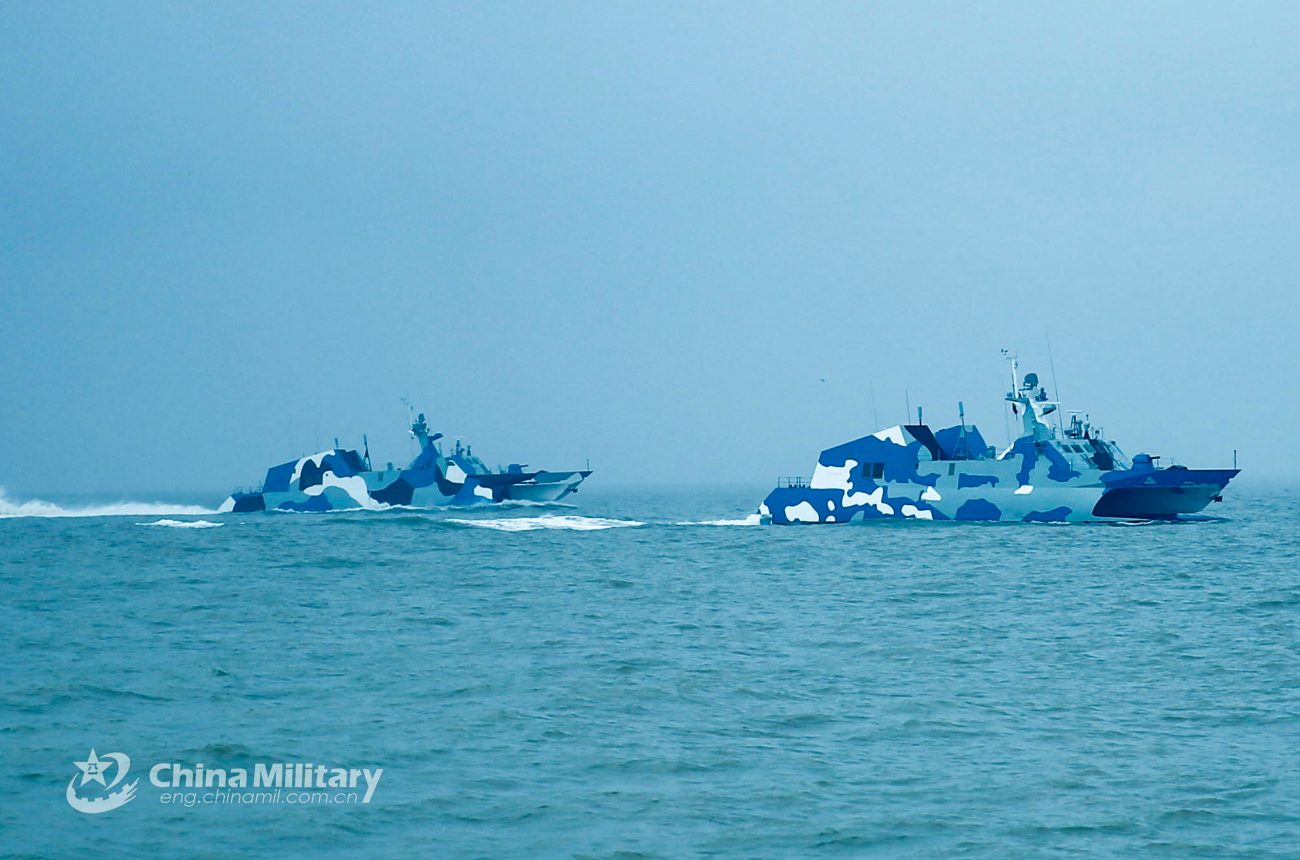 US Replicating Chinese Concept
With limited ISR, possibly a limited number of missiles based on small islands with little space to move around and constraints to be rapidly reinforced could be exploited by the People's Liberation Army (PLA).
It could either simply overwhelm them as a part of a general offensive or initiate separate actions with special forces and/or surface strikes to divide and isolate them. Chinese planners would be smart enough to realize that the US has caught on to its intelligentized warfare doctrine.
It is based on the belief that the side gathering and processing the maximum theatre-level battlefield information holds the advantage.
MLR on Philippine and Japanese islands might be tactically unsuccessful in damaging Chinese naval movements but succeed in their secondary role of transmitting the maximum possible data.
This is to help US, Japanese and Taiwanese commanders to build a complete battlefield picture. The US has been furiously integrating all formations as a part of its Joint All Domain Command and Control (JDAC2) structure, which can be assessed to have this very purpose.
Small, mobile units like the MLRs are nimble and hard to detect, but once detected on small islands, they cannot withstand overwhelming combined arms offensive forces.
It, therefore all comes down to how the US addresses industrial issues to manufacture a massive inventory of missiles and ammunition and acquire amphibious ships over the next few years, to transport these and keep resupplying MLRs.
The concept will only affect some theatre-level disruption of China's attack plans on Taiwan.