The United States Marine Corps' first squadron of F-35 stealth fighter jets has declared initial operational capability (IOC).
Canadian Firm To Buy Huge Number Of F-16 Fighter Jets From Israel; Could Exceed The Fleet Strength Of RCAF
Lockheed Martin's F-35C carrier variant (CV) currently stands as the only fifth-generation, long-range stealth fighter, exclusively built for carrier operations.
The Marine Fighter Attack Squadron 134, also known as 'Black Knights', is based at Marine Corps Air Station (MCAS) in Miramar, California. The squadron on Wednesday declared IOC for the CATOBAR (Catapult Assisted Take-Off But Assisted Recovery) variant of the fighter.
According to David Cenciotti, writing for the Aviationist, "The IOC certifies that the squadron meets the Headquarters Marine Corps standards, which define the minimum number of trained Marines, mission-ready aircraft and trained pilots needed in order for a squadron to become IOC complete."
The latest development enables the squadron to deploy the fighters onto their aircraft carriers.
Major General Christopher Mahoney, Commanding General of the 3rd MAW (Marine Aircraft Wing), said, "The F-35 is an expeditionary platform that extends the reach of our Marines and machines, and increases our ability to support joint and allied partners at a moment's notice,"
"By effectively employing the F-35, MAGTF [Marine Air-Ground Task Force] commanders have the potential to dominate our adversaries in a joint battlespace, in the air and out at sea."
Lieutenant Colonel Duncan French, Executive Officer of VMFA-314, lauded the efforts of the maintenance department along with the aircraft readiness of the US Marines.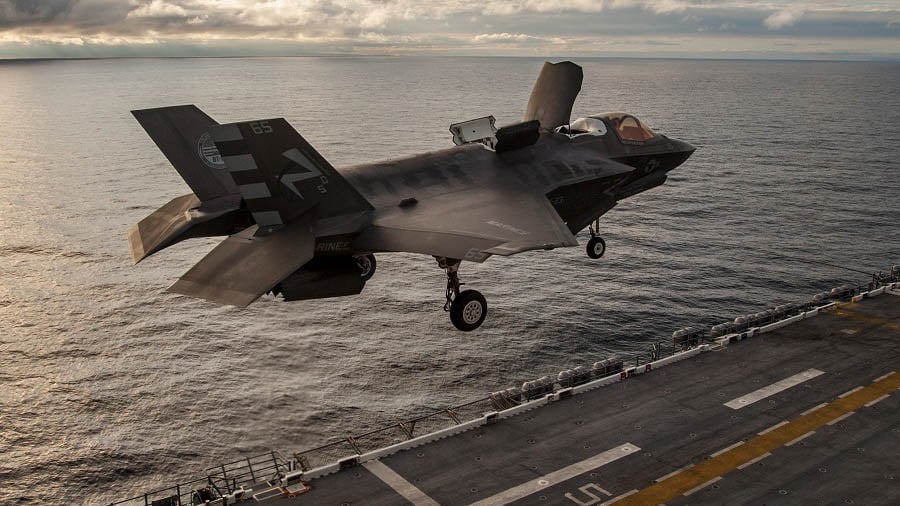 "Our maintenance department was critical to the success of IOC. In addition to accepting and inspecting the multiple aircraft that arrived throughout the year, the Marines maintained a high level of aircraft readiness," French said.
"Those mission-capable aircraft allowed the pilots to train in the appropriate missions required of IOC, as well as contributed towards the readiness metrics of IOC."
The US Navy is the largest customer for the F-35Cs.