The US Navy (USN) wants to operate various drones from warships, a concept that is now a standard for reconnaissance and attack operations, just like helicopters. The USN has issued a Request for Information (RFI) seeking drone manufacturers to provide details of their launch and recovery systems.
The notice by the US government is not a procurement program through competitive bidding that involves purchasing the drones after shortlisting companies following technical evaluations and the lowest commercial bids.
It is trying to find out if a system like this is available or can be developed by the private defense industrial base. Also, it wants to know if it is suitable for the intended purpose of the USN.
The RFI responses would also inform the navy if the drone and aerospace companies have also developed any kind of Aircraft Launch and Recovery Equipment (ALRE) for drone-centric doctrinal thinking and concept of operations (CONOPS).
The USN is already experimenting with dedicated combat and frontline systems like the Ghost Fleet Overlord (GFO)'s unmanned surface vessels (USV) or the KQ-58 Valkyrie. 
Once their employment's technical and conceptual parameters are finalized during testing, their operationalization is sure to happen over the next few years. However, possessing regular, low-cost UAVs tweaked for maritime use is a concept shared by Russia and Ukraine in ordinary, off-the-shelf commercial drones that are expendable and act as a force multiplier for various tasks.       
US Navy's Market Enquiry
The RFI directly reflected that the USN was interested in ALREs that could launch "fixed-wing, low-cost and reusable/attritable…Group 3-5 UAVs that would operate off non-carrier vessel sea platforms." As per an emerging military thinking spurred by the war in Ukraine, the capability to sustain significant equipment losses that can still be acceptable can only be attained by such cheap, mass-manufactured drones.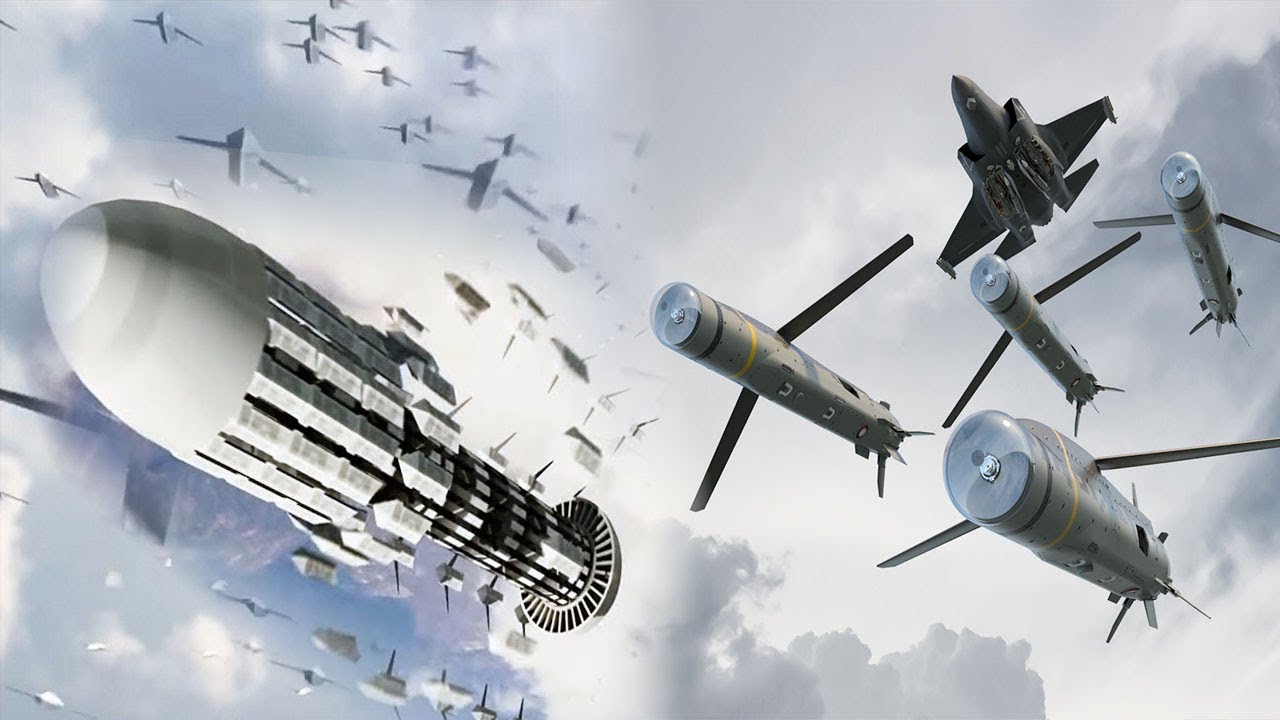 Available in large numbers, they can be dispensable than larger capital weapons like aircraft carriers, destroyers, submarines, or fighter jets, which cost billions of dollars along with human casualties. But they nevertheless perform vital battlefield tasks such as basic intelligence-surveillance-reconnaissance (ISR), light logistics, and even kamikaze attack roles. 
All combatant ships in a carrier battle group having such drones is an added capability that can come in handy for various combat and combat-support roles without taking up the deck space on the carrier. 
This is where the role of the ALRE comes into play, where it is expected to be able to launch drones between the Group 3 and Group 5 classes. Group 3 UAVs weigh between 25 and 598 kg and fly under 463 km an hour at 18,000 feet. Group 5 category drones can reach nearly a ton in weight and have more than 18,000-foot ceilings. 
The ships it lists as "potentially relevant Air Capable Ships (ACS)" are the navy's Expeditionary Sea Base (ESB), destroyer (DDG), amphibious transport dock/landing platform dock (LPD), or a new ship class "with flight deck sizes approximately 50-200 feet long and 40-100 feet wide."  
But like an aircraft carrier, the ALRE concept should also be able to "launch/recover a large number of UAVs in a short amount of time," indicating a swarm capability. It is unclear if the ALRE will be able to operate different drones developed by other manufacturers. If that is the case, it would require standardization across various American defense majors. But that would also depend on the launch and recovery system type, i.e., catapult or rocket-assisted take-off.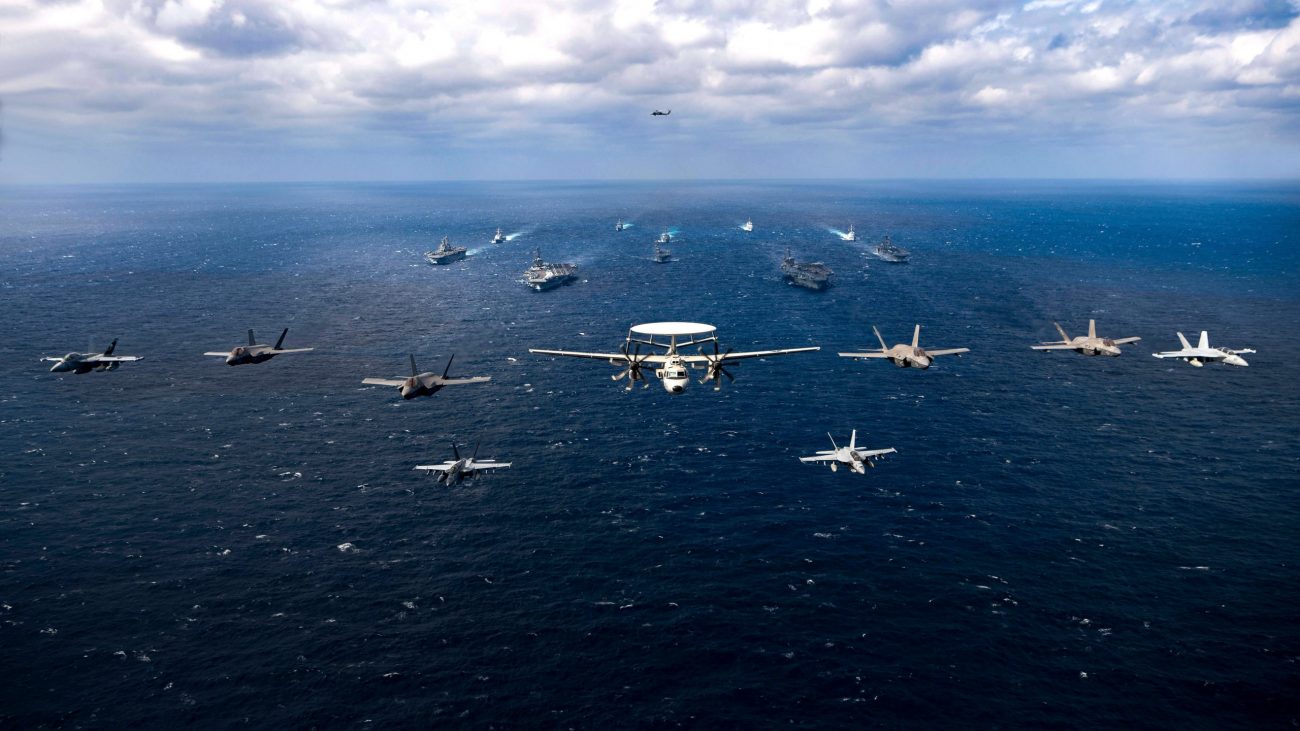 China On Mind
The USN would be the leading service in a war against China, especially if it expects to be able to fight under its long-range missile-enabled anti-access/area-denial (A2/AD) bubble.
A series of other CONOPS like the US Marine Corps (USMC) Force Design 2030, the US Navy's Distributed Maritime Operations (DMO), and the US Air Force (USAF) Rapid Dragon are geared towards breaching the formidable defensive layer built by Beijing. 
Having regular warships that can launch and recover a variety of drones offers tremendous flexibility to naval commanders besides just surveillance and attack. It is plausible to imagine the drones being used as decoys to draw away other enemy drone swarms and missiles if current CONOPS develop in harmony. 
For instance, the USN might use the GFO USVs like the Mariner and Ranger to carry such ALREs. This is, assuming companies need to possess or can develop the ALREs that can fit on existing Arleigh Burke-class destroyers, which might continue to serve well into the next decade and a half.