The newly-tested Russia's S-500 'Prometey' missile defense system could put the US' most advanced stealth fighters F-35 and F-22 at greater risk. It could also shoot down all kinds of missiles, including ICBMs and hypersonic ones, according to Russian military experts. 
HAL Tejas: India To Respond To Royal Malaysian Air Force's Request for Proposal For Tejas Fighter Jets
The S-500 missile is an upgrade of the S-400 Triumf, which means the world's "most powerful" air defense missile system just got even deadlier.
The S-500 Prometey (Russian for Prometheus) is now the most lethal and unrivaled system in the world, which can intercept an array of current and future weapons.
The system, also known as Triumfator-M, is expected to replace the current A-135 anti-ballistic missile system deployed around Moscow, and supplement the long-range S-400 Triumf surface-to-air missile (SAM) system in Russian Aerospace Forces.
In a video released by Russian Defense Ministry, the S-500 is seen downing a ballistic missile surrogate target. The system was successfully tested in a training exercise at the Kapustin Yar range on July 20.
The S-500 is expected to overhaul Russia's ground-based air defense capabilities, further extending its existing anti-access/area denial (A2/AD) zones and posing a greater threat to the US arsenal of missiles and fighters.
Reports suggest that the Russian S-500 has been designed to counter NATO's advanced stealth platforms, including F-35 Lighting II and F-22 Raptor, considered the world's most advanced fighter aircraft.
UK Navy Left With Only One 'Defender' Supporting HMS Queen Elizabeth That Too Was Almost Bombed By Russia
US Fighters At Greater Risk
The S-400 Triumf is a long and medium-range air defense missile system that entered service in 2007. With a target detection range of up to 600 km, the S-400 missile system comprises a combat control post, three-coordinate jam-resistant phased array radar to detect aerial targets, six-eight air defense missile complexes, a multi-functional four-coordinate illumination, and detection radar, and a technical support system.
It has been deployed by China at the Line of Actual Control (LAC) amid the ongoing standoff with India. Other foreign operators include Turkey while future users could be Saudi Arabia, Belarus, and Algeria.
The US considers the S-400 a threat to its F-35 stealth fighter and dropped Turkey, a key NATO member, from the fighter jet program after Ankara signed a deal with Moscow for the air defense system.
The US slapped sanctions on Turkey under the Countering America's Adversaries Through Sanctions Act (CAATSA), which was passed by the Trump Administration in 2017 in the wake of reports suggesting Russian meddling in 2016 US Presidential elections.
In addition to imposing sanctions on Iran, Russia, and North Korea, the law discourages military imports from these three countries.
Despite US reservations, India is buying the Russian air defense system after it placed a $5.3-billion order for five units of S-400 in 2018. The deliveries of all five missiles are expected to be completed by April 2023.
BrahMos-II Missile Program To Greatly Benefit From The Successful Test Of Russian Zircon Hypersonic Missile
The S-500 Prometey
The S-500 has been designed from the outset to counter a wide range of aerial threats, including ballistic missiles, as well as manned aircraft, and cruise missiles.
Developed by the Almaz-Antey Corporation, the system had been in the design stage since 2009 and the first deliveries were scheduled for 2015 or 2017. Due to technical delays, the serial production was shifted to 2021.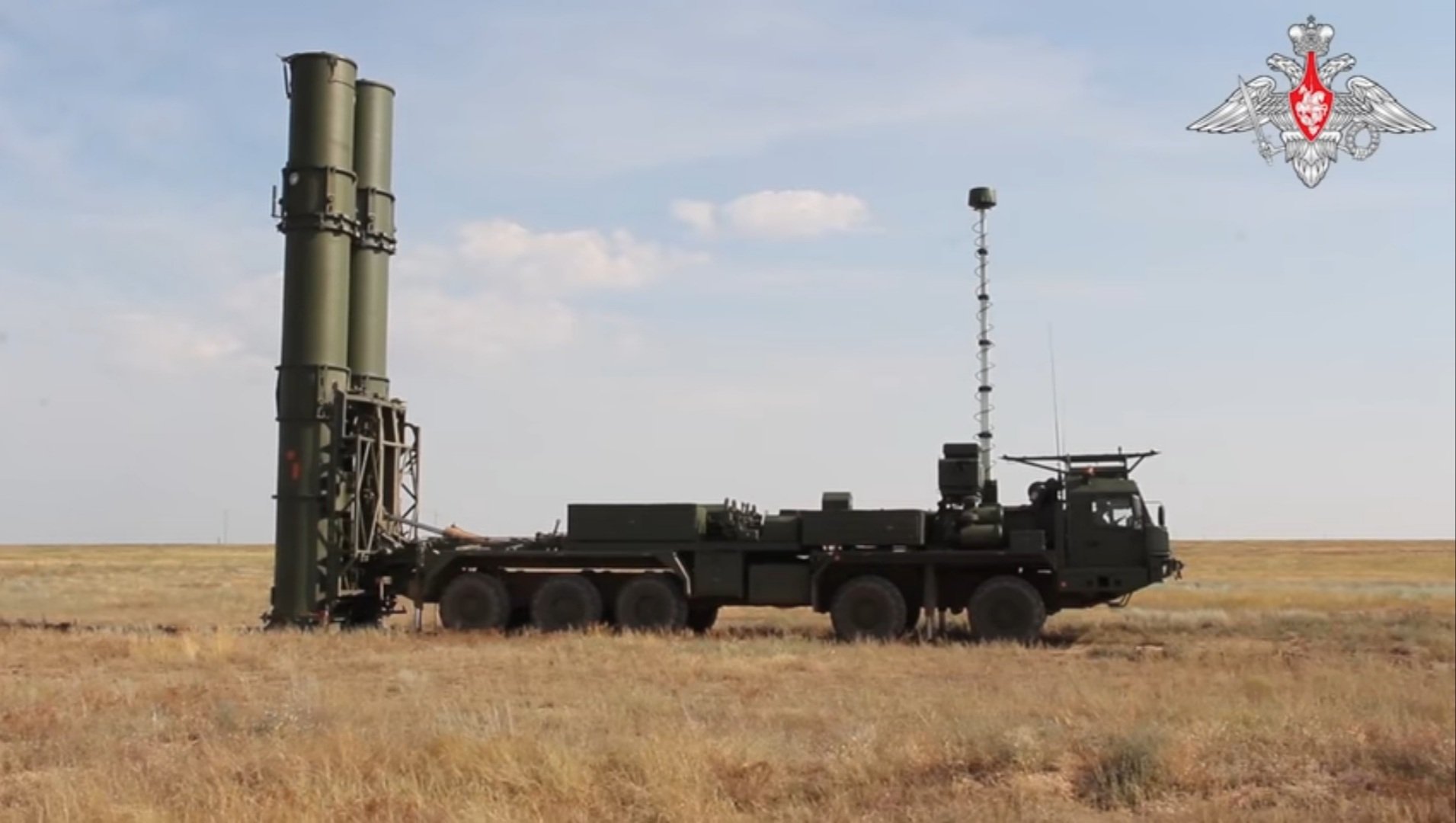 In June 2021, the S-500 was rumored to have been tested at Khmeimim airbase, Syria, supposedly on a mock-up of an F-35 fighter.
In addition to reaching "ultra-high altitudes including near space", the S-500 is a military upgrade of the S-400 in terms of targeting next-generation ballistic missile threats such as intercontinental ballistic missiles (ICBMs).
Russian military experts claim that the system will be able to detect and simultaneously engage up to 10 ballistic hypersonic targets flying at a speed of 5 km per second.
F-22 Raptors – World's Most Powerful Fighter Jets Deployed To Asia In 'Big Numbers' To Counter Chinese 'Muscle Flexing'
While Russia claims that it is the longest-range SAM test ever, hitting a target almost 300 miles (482 km) away, Russian news agency RIA Novosti suggests the maximum range will eventually be around 370 miles (about 600 km), The Drive reported.
Moreover, the system is road-mobile, with a 10×10 transporter-erector-launcher (TEL), providing a high degree of flexibility to the operator.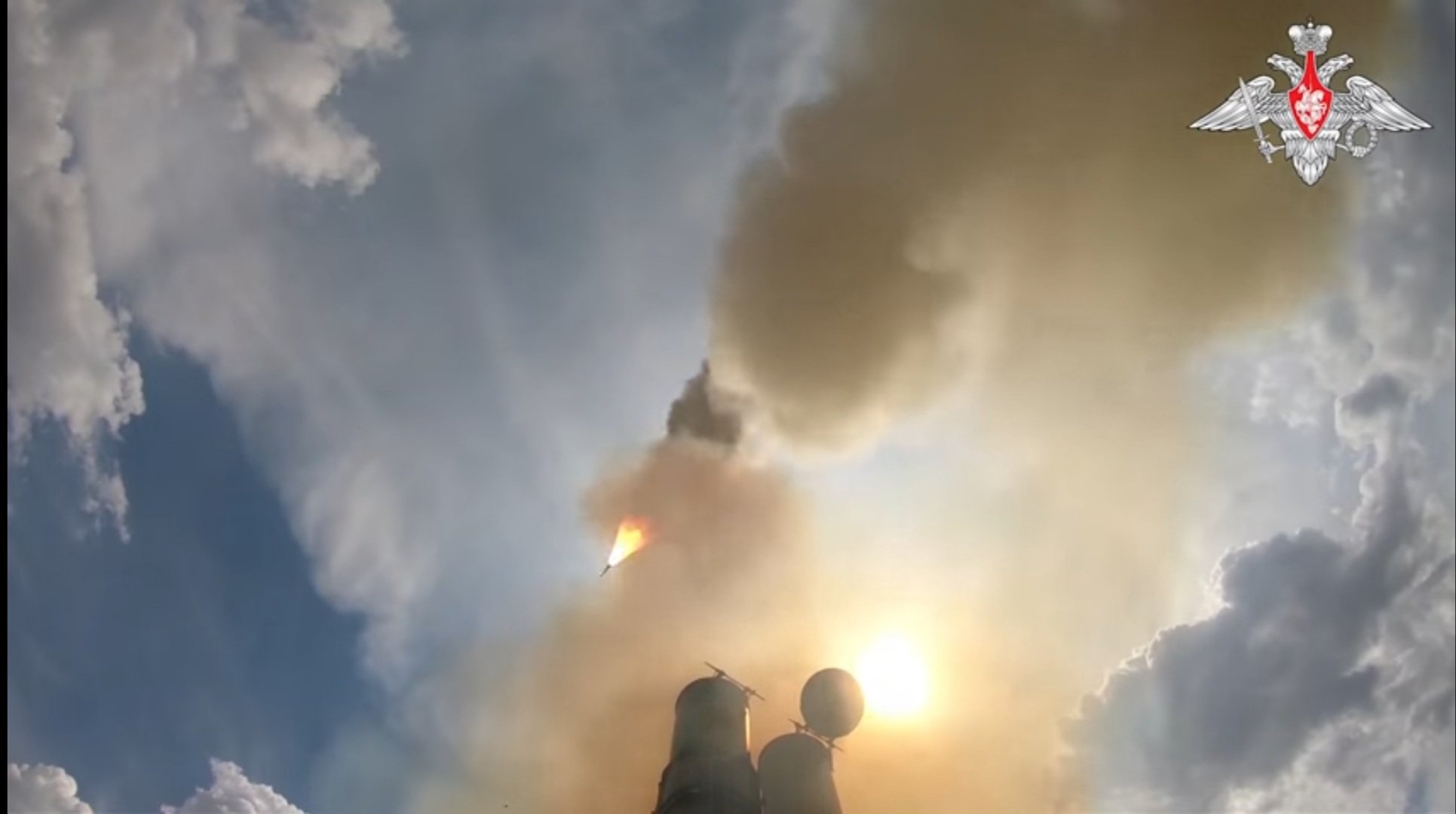 Reports also suggest a naval variant of S-500 is in the works, speculated to be deployed on a Lider-class of warship, a stealth nuclear-powered guided-missile destroyer, and cruiser under development.
According to Russian Deputy Defence Minister Alexei Krivoruchko, the S-500 might enter service by 2025.
Two key rivals of the US, China and Turkey, have shown interest in procuring the S-500 defense system. In March 2019, Turkish President Recep Tayyip Erdogan had said his country was ready to consider the issue of purchasing S-500 surface-to-air missile systems from Russia in the future, according to Russian news agency TASS.