The Biden administration is planning to approve the sale of F-15 Eagles to Egypt, a top US military official said. This comes despite speculation that Washington might cut military aid to Cairo due to concerns about Egypt's human rights record.
However, it is still unclear as to how many F-15s or what version of the jets would be offered to Egypt.
"In the case of Egypt, I think we have good news in that we are going to provide them with F-15s, which was a long, hard slog," Gen. Frank McKenzie, Commander of the US Central Command (CENTCOM), said at a Senate Armed Services Committee session in Washington on March 15.
US officials have been trying to give assurances to Egypt that it will continue to receive American arms in the past two months or so. In January, the State Department had announced to cut $130 million from military aid to the country, unless Cairo took measures to improve its human rights record.
Since the 2013 military coup, the US State Department has put on hold several arms deals with Egypt, including 10 AH-64 Apache helicopters, four F-16C Block 52 fighter jets, M1A1 tank components, and Harpoon anti-ship missiles.
It was a signal of Washington's resentment over Egypt's human rights violations linked to President Abdel Fattah al-Sisi's military crackdown on the 'Muslim Brotherhood', the main opposition movement in the country.
In response to this, the Egyptian military decided to counterbalance its reliance on US military hardware and turned to Russia and France for fulfilling its defense acquisition needs. By 2015, Egypt concluded deals to buy 46 MiG-29M/M2 from Russia and 24 Rafale fighter jets and a FREMM frigate from France.
The final blow to the US, however, came in 2018 when Egypt placed a $2 billion purchase order for about two dozen Russian Su-35 fighter jets. Despite pressure from Washington, according to some reports, Cairo went ahead and received the deliveries of five Su-35s.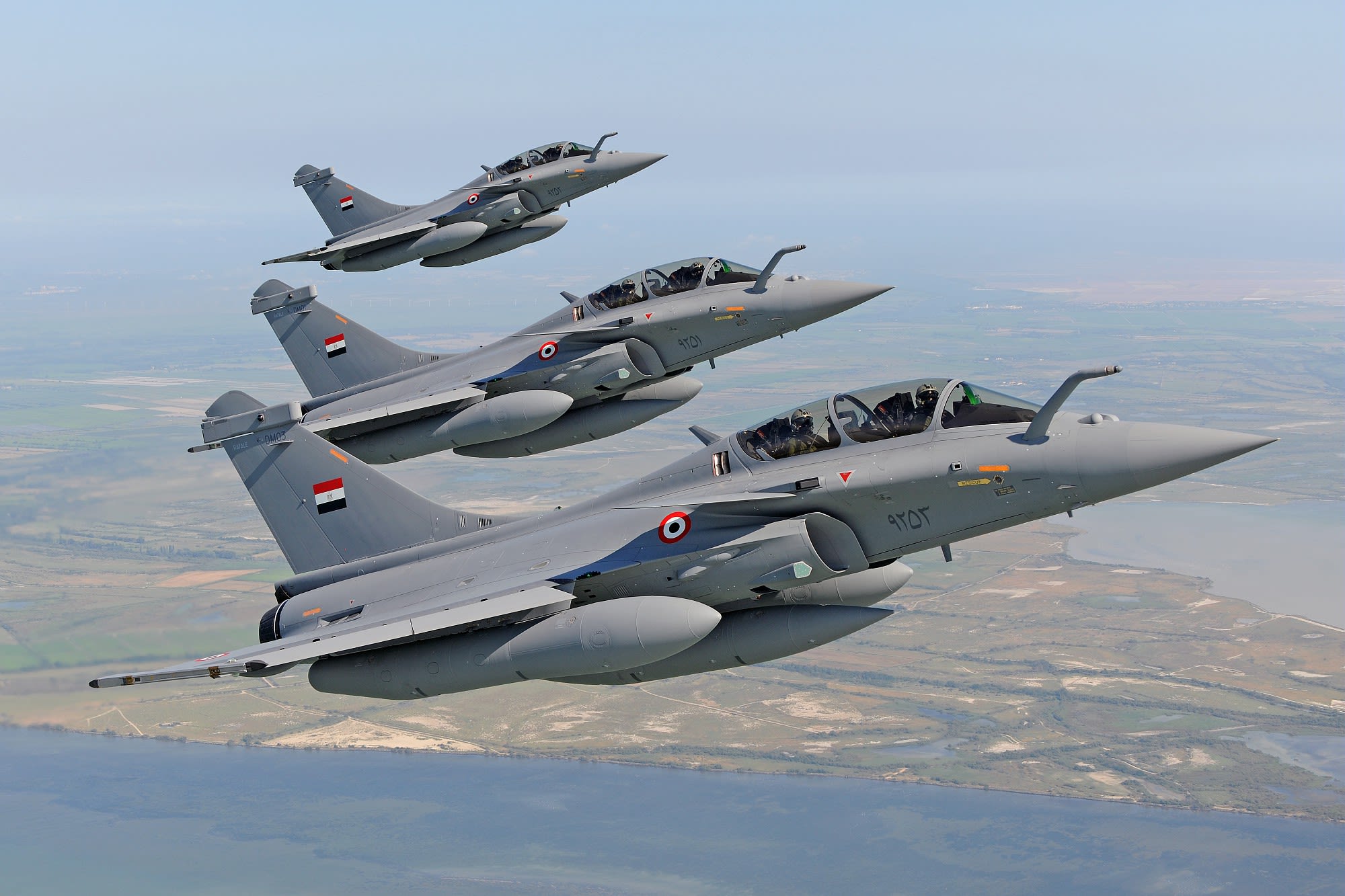 However, recent reports suggest that Egypt may have held off on its decision to acquire the Su-35 jets, fearing the prospects of sanctions under the Countering America's Adversaries Through Sanction Act (CAATSA).
Egypt — A Key American Ally
Whatever tensions may exist between the two countries, Egypt remains a key US ally in the region and provides support to the American military, including allowing access to the Suez Canal and to its airspace. The US and Egyptian armed forces also take part in regular bilateral training, organized by US CENTCOM.
This F-15 sale can turn out to be a win-win situation for both parties as it will provide the Egyptian Air Force with the kind of heavyweight air superiority fighter that it was looking for when it decided to buy the Russian Su-35, thereby reinforcing the US' position as a major supplier of arms to Egypt.
This in conjunction with the outbreak of war in Ukraine which has prompted the US to increase pressure on Russia may have culminated in the Biden Administration's offer to sell F-15 fighter jets to Egypt, thereby stripping Russian of valuable export contracts.
That said, it remains unknown so far, as to how many F-15s or what version of the jets would be offered to Egypt.
F-15s For Egypt
The US Air Force (USAF) has an aging fleet of F-15C/D Eagle jets that may be available for transfer to the Egyptian Air Force (EAF), as there are plans underway for their replacement with at least 144 of the newly built Boeing F-15EX, also known as Eagle II.
It is highly likely that F-15s offered to Egypt will be stripped of some particularly advanced features, much in keeping with Washington's tradition to limit the rise of Egypt's aerial power vis-a-vis Israel.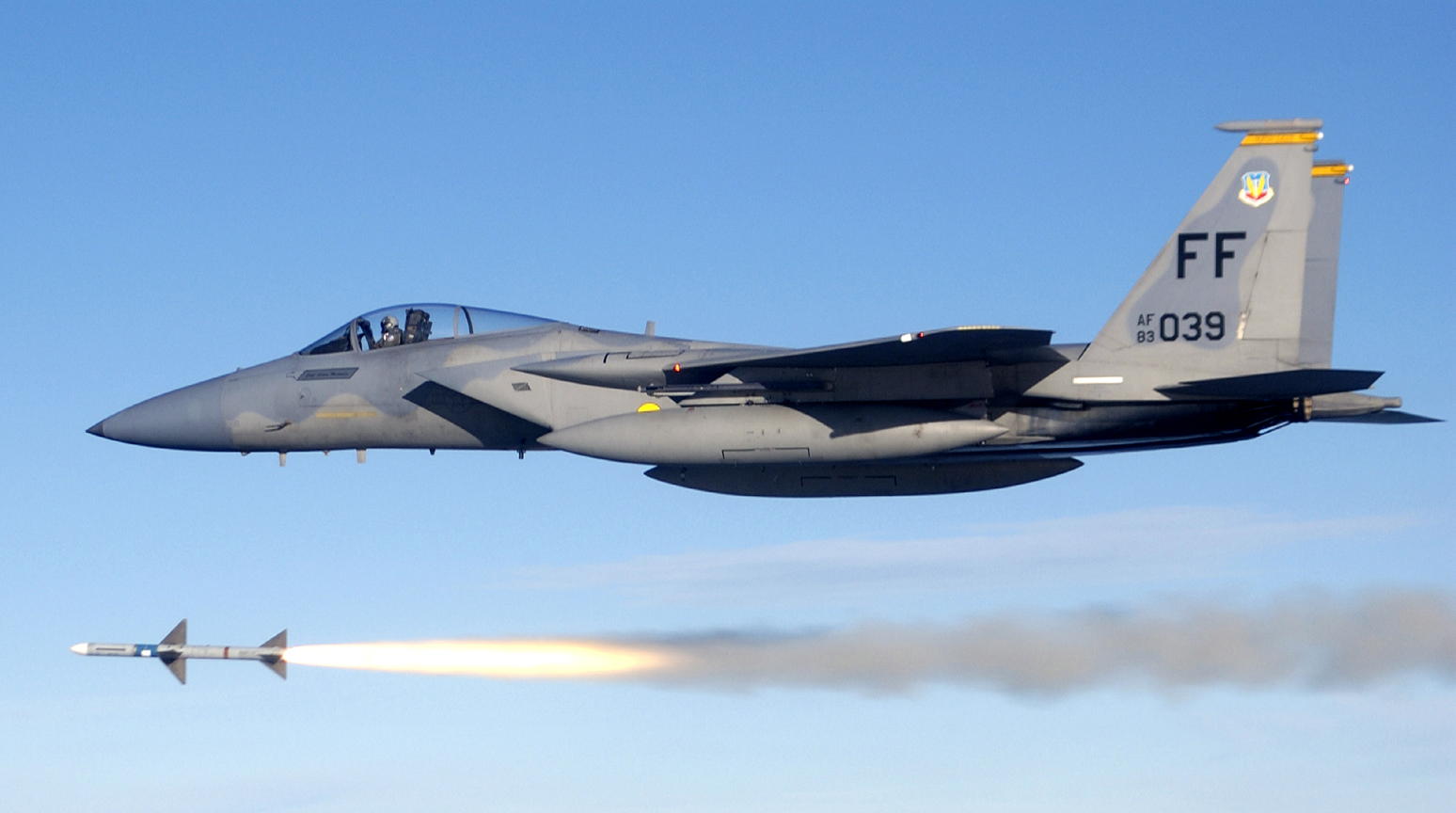 For example, Egypt's F-16s — the backbone of the country's air force — are perhaps the most ineffective Fighting Falcons in the world as the US has consistently denied Cairo air-to-air missiles with a range exceeding 85 km, thus limiting the country's long/medium air-to-air missile arsenal to the AIM-7 Sparrow and 35 km shorter ranged AIM-9 Sidewinders.
The Sparrow is a Cold War-era missile that requires the operator to remain locked-on to the target to score a hit, denying the pilot freedom of action or maneuver after launch.
Other American clients in the region including Israel have their F-16s equipped with AIM-120 advanced medium-range air-to-air missile (AMRAAM) with 'fire-and-forget' capability, allowing the pilot to maneuver freely after launch. Also, the range of this missile exceeds that of the AIM-7 Sparrow by an additional 20 km.
Therefore, the EAF cannot engage in aerial combat with any air force in the region equipped with BVR missiles. Even when Egypt requested for the French Rafale, the US and Israel pressured Paris to downgrade the air-to-air missile for Cairo to the 80 km MICA missile instead of the 100 km Meteor missile.