American RQ-4B RangeHawk drones are undergoing modifications to prepare them for a new role under the US Department of Defense's (DoD) 'Skyrange' program.
Taiwan Eyes US's 2 Most Powerful Weapons – MQ-9B UAVs & HIMARS MLRS To Strengthen Its Defenses
The Block 20 and 30 RQ-4B Global Hawks are set to undergo modifications at the Department of Defense Test Resource Management Center (TRMC) to be reconfigured into RangeHawk, said the Global Hawk manufacturer Northop Grumman in a press release published last week.
SkyRange Program involves developing and integrating cutting-edge sensors and capabilities and managing the flight operations and maintenance for a fleet of manned, unmanned, and optionally manned air-vehicle systems to assist hypersonic capability development.
On its part, Global Hawk is an autonomous, high-altitude, long-endurance ISR platform for the US Air Force.
The SkyRange test architecture will use RQ-4 Global Hawks, allowing for the real-time collection of telemetry, multi-spectral full motion video, maritime range surveillance, clearing, and gathering weather data to support real-time launch decision-making for real-time high-speed system testing (HSST).
"SkyRange will enable the Department of Defense to accelerate our pace of testing hypersonic systems," said George Rumford, acting director and principal deputy, TRMC.
"Northrop Grumman's RangeHawk is ideally suited to collect data by providing persistent time-on-station positioned closer to flight path and agility to adapt to the dynamics of a testing environment – a force multiplier as we evolve critical national security capabilities," Rumford added.
The over-the-horizon altitude, endurance, and flexibility that RangeHawks (modified Global Hawks) offer would come in handy for gathering telemetry and other data to monitor the vehicle during flight tests. The tests will be conducted from Northop Grumman's Grand Sky facility near Grand Forks, North Dakota.
As part of modifying the Global Hawks to RangeHawks, advanced payloads will be incorporated during the upgrade to provide the aircraft the capacity to test hypersonic vehicles and other long-range weapons.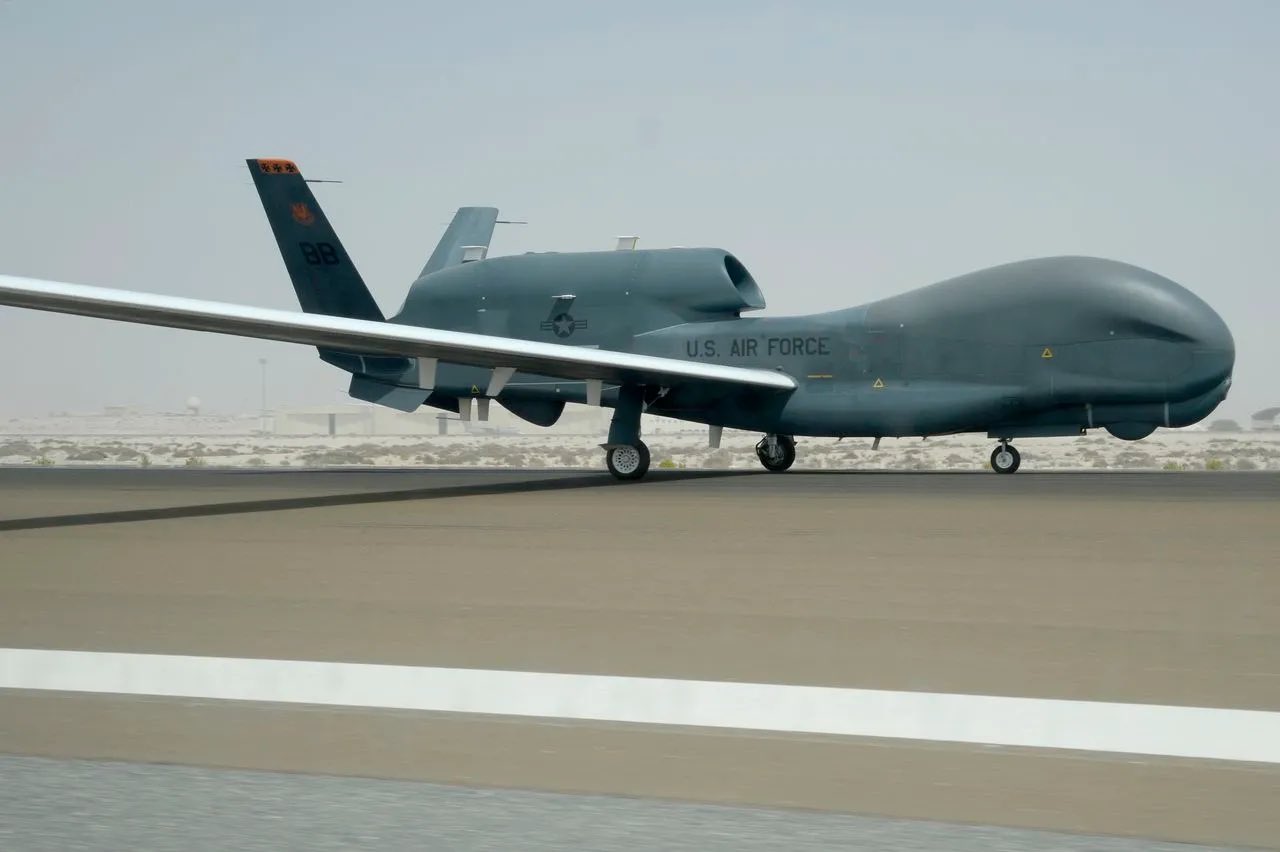 According to Northrop Grumman global surveillance vice-president and general manager Jane Bishop, "Our RQ-4 RangeHawks will support emerging class of hypersonic weapons and provide a combination of range, endurance and payload capacity."
The announcement comes after the defense giant stated in December 2021 that it was issued a task order for starting engineering and planning work to reconfigure four United States Air Force EQ-4 Block 20 Global Hawk aircraft for use in the SkyRange fleet of testing vehicles.
US Hypersonic Weapon Development
Compared to earlier testing, which relied on ship-based sensors, RangeHawks can complete these tasks with fewer resources, lowering cost and complexity.
Sensors will be installed on RangeHawks to show off a different data collecting support system for testing hypersonic technology. This will help the US advance its hypersonic program when racing against time to field one before the end of this decade.
There are several hypersonic weapon programs in development in the United States. The US Army has one program besides two for the US Navy and US Air Force. Defense Advanced Research Projects Agency (DARPA) is also working on three different hypersonic weapon technologies for the US military.
Hypersonic weapons can maneuver mid-flight and travel at speeds more than Mach 5, which allows them to penetrate enemy defenses and is challenging to track and shoot down.
Some senators have criticized the Defense Department for not doing more to match China and Russia's hypersonic capabilities as they have invested considerably in researching and developing the technology.
However, increased budget allocations have been made to the US hypersonic program, which is moving quickly. The Pentagon successfully tested two different hypersonic missile systems in July. After a string of test failures early in the program, the AGM-183A Air-launched Rapid Response Weapon (ARRW) underwent its second consecutive successful test.
In addition to the ARRW, the OpFires missile was successfully tested by the Pentagon, CNN reported. DARPA oversees this particular program.
With a constant threat lurking from its adversaries' hypersonic capabilities, the Pentagon is putting all its efforts into fielding an operational hypersonic weapon in the next couple of years, with the SkyRange program aiding and fast-tracking that process.