Sikorsky has won a more than $650 million US Army contract to build an unspecified additional number of UH-60M Black Hawk ground support helicopters, the Defense Department announced.
"Sikorsky, a Lockheed Martin Company, Stratford, Connecticut, was awarded a $656,774,666 modification … contract for UH-60M aircraft," the Defense Department said in a press release on Thursday.
Work on the contract will be performed in Stratford, Connecticut, over the next four-and-a-half years with an estimated completion date of June 30, 2027, the release added. The UH-60M version operated by the US military for conducting special operations is MH-60M, according to the release.
Earlier, the Australian Defense Ministry said it would purchase 40 UH-60M Black Hawk multi-purpose helicopters from the United States for its armed forces to meet the country's strategic needs.
"The Australian Government will acquire 40 UH-60M Black Hawk helicopters for the Australian Army," the ministry said in a statement.
Head Land Capability Major General Jeremy King also said that this deal would be essential to "meet the strategic needs of the Australian army," protect the sovereignty of the country and achieve its foreign policy goals.
"The Black Hawk will support the deployment of our troops and their equipment where they are needed in times of crisis. The Black Hawk is a reliable, proven, and mature platform supported by a robust global supply chain," he said.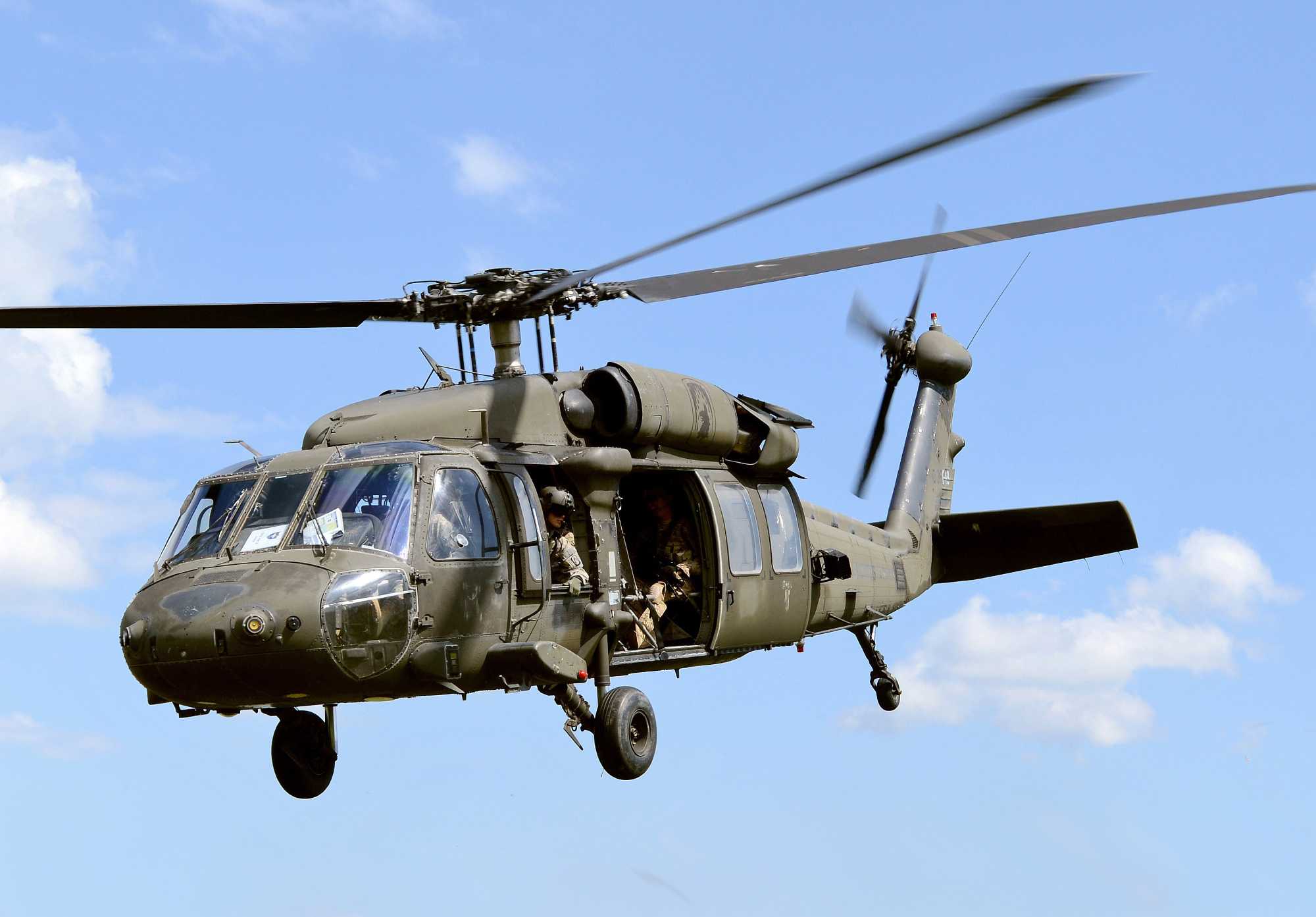 According to the statement, the delivery of the helicopters will begin in 2023.
The Australian Broadcasting Corporation reported that the deal would cost $2.8 billion Australian dollars ($2 billion), and the Black Hawks would replace European Taipan helicopters. According to the Australian authorities, Taipan helicopters proved to be very unreliable and did not meet expectations.
The UH-60 Black Hawk was introduced into service with the US military in 1979. The aircraft comes in numerous variants with different modifications but is mainly used as a tactical transport helicopter.
Earlier, Sikorsky, a division of Lockheed Martin, and the Defense Advanced Research Projects Agency (DARPA) successfully demonstrated how a Black Hawk helicopter flying without any human crew could reliably perform cargo resupply and rescue missions, the company said in a press release.
"Sikorsky and DARPA have successfully demonstrated to the US Army for the first time how an uninhabited Black Hawk helicopter flying autonomously can safely and reliably perform internal and external cargo resupply missions, and a rescue operation," the release said on Wednesday.
The test exercises were carried out on October 12, 14, and 18 as part of the US Army's Project Convergence 2022 experiment, the release said.
"The flights show how existing and future piloted utility helicopters could one day fly complex missions in reduced crew or autonomous mode," the release added.
This capability would give US Army commanders and aviators greater flexibility in how and when aircraft and pilots are used, especially in limited visibility or contested environments, according to the release.
By Sputnik News Agency