The pilot flying the US Air Force's upcoming sixth-generation fighter jet could be assisted by an R2-D2 AI co-pilot, as shown in Star Wars movies. The R2-D2, a smart and spunky droid (robot), is seen guiding the protagonist Luke Skywalker in his space missions in this Hollywood franchise.
Unlike ISRO, Lack Of Autonomy And Red Tape Hamper DRDO Projects — Former Defense Scientist
While the US sixth-generation fighter may not be flying outside Earth's atmosphere, similar technology could be used in this aircraft to make it ready for future warfare.
Will Roper, Assistant Secretary of the Air Force for Acquisition, Technology, and Logistics has confirmed that the new fighter jet built under the US Air Force's Next Generation Air Dominance (NGAD) program, will have on-board an "AI-assisted co-pilot. The details of the aircraft are still secret.
"What I expect will happen in the pilot, copilot role—the Luke Skywalker, R2-D2 role—is that pilots will gain an instinct, just like they have an instinct for stealth today, about when their AI crew pilot is performing well, or could perform well, and will turn over more of the reins to it.
And [the pilot] will have a similar instinct of when it won't be performing well, and will pull the reins back to the human," said Roper.
Earlier this year, the US Air Force flew the prototype of their upcoming next-generation fighter jet, which according to Roper, "broke records".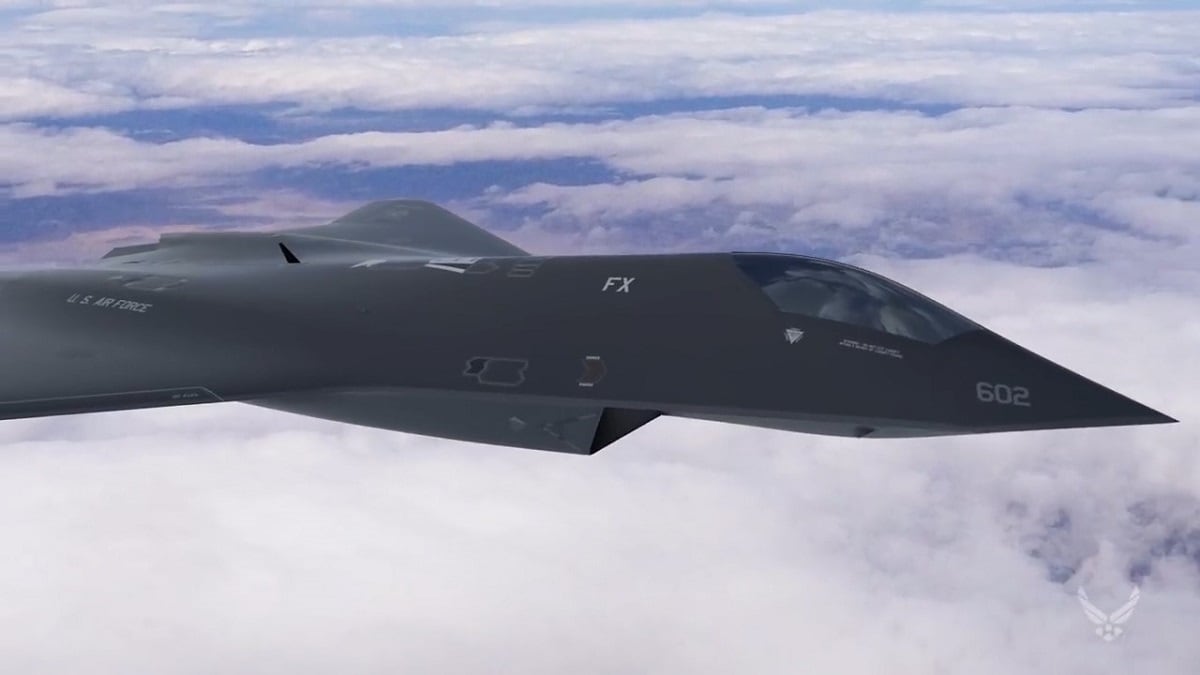 While the Pentagon has remained tight-lipped regarding sharing details about the NGAD fighter jet program, indications are that it is being built in sync with Air Force's vision for having a modern fighter with improved stealth capability, incredible speeds.
Most importantly, there has been enough proof that the new fighter jet will have an artificial intelligence co-pilot, a trusted computer algorithm that could solve critical tasks up in the air, allowing the human pilot to focus on other aspects of missions.
Fighter pilots operating advanced aircraft face various challenges due to rapid technological changes, which necessitates the use of an AI co-pilot that could keep a tab on procedures, interfaces, individual sensors, and weapon systems, and help the pilot execute the actual mission smoothly.
Apart from monitoring the aircraft's altitude, speed, fuel state, and other factors, a pilot flying an advanced fifth-generation fighter like the F-35 Lightning II or F-22 Raptor has to do much more.
The pilot has to keep a track of infrared sensors, threat warning systems, and radar — all on his/her own. All this becomes unmanageable because, during an aerial battle, the pilot also needs to assess the enemy's air-to-air and surface-to-air capabilities, strengths and weaknesses, while flying the plane.
This is exactly why it is absolutely necessary for a sixth-generation fighter to have onboard an AI-assisted co-pilot. This would enable the human pilot to carry out tasks such as flying the aircraft, approving changes to flight plans, authorizing the release of weapons, as well as communicating with the home base with ease.
Besides, the sixth-generation NGAD fighter will rely on data-sharing with other fighters, and the AI co-pilot would simply smoothen the task of the US Air Force by organizing the target data in milliseconds.
---
Follow EurAsian Times on Google News