American B-1B strategic bomber will join an ongoing military exercise between South Korea and the U.S. in a show of strength against a hostile and belligerent North Korea.
The U.S. B-1B aircraft will take part in the allies' Vigilant Storm exercise taking place in the skies over the Korean Peninsula, South Korea's Air Force said.
Earlier, Seoul said that both the U.S. and South Korea have decided to extend the Vigilant Storm drills by one more day until November 5, the South Korean Yonhap news agency reported on Friday.
Joint exercises between the two allies began on October 31 and were supposed to end on November 4 but were extended until November 5, the report said.
Pyongyang considers the decision to extend the Vigilant Storm exercise a "very dangerous" choice and an "awful mistake," according to Pak Jong Chon, secretary of the Central Committee of the Workers' Party of Korea.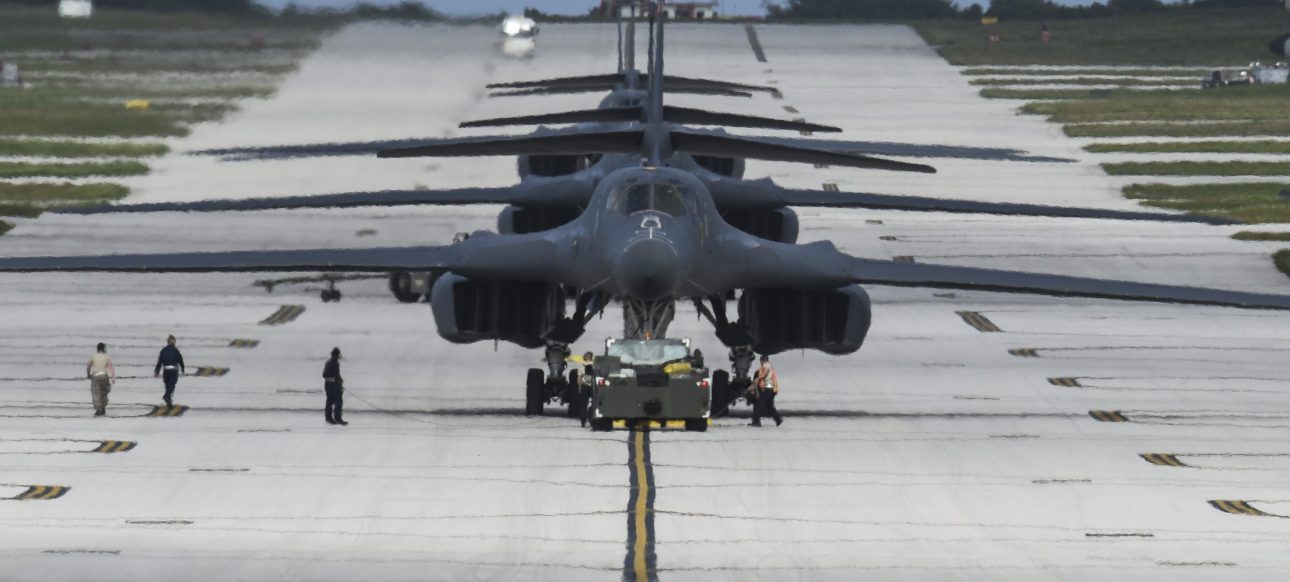 The exercise involves approximately 140 South Korean Air Force warplanes, including F-35A, F-15K, KF-16 fighters, and a KC-330 tanker, and about 100 US aircraft, including F-35B fighters, EA-18 EW aircraft, and U-2 reconnaissance aircraft.
The exercises were instituted against the backdrop of recent instigations by North Korea. Meanwhile, Pyongyang claims the tests are carried out in response to "provocations" by South Korea, which has been conducting active military exercises both independently and alongside the U.S. and Japan.
Earlier in October, the U.S. Air Force had reportedly deployed its B-1 bombers to Guam. USAF then clarified that they are not in response to any country or threat.
Flight tracker data had confirmed that four B-1 bombers recently deployed to Andersen Air Force Base in Guam following a series of ballistic missile launches by North Korea, including one that flew over Japan.
"In response to your inquiry concerning the B-1B Lancers in Guam, Bomber Task Force activities are routine and are not tied to any one country or threat," a U.S. Air Force spokesperson said. "The acceleration of strategic competition has bolstered the need to strengthen alliances and recruit new partners, increase lethality and interoperability, and deter, deny, and dominate aggression, to promote the collective goal of a free and open Indo-Pacific."
The spokesperson added that Bomber Task Force missions support the larger U.S. strategy to uphold a free and open Indo-Pacific and are not in direct response to another country's actions.
There were also reports on the retirement of strategic bombers. However, Pentagon will prohibit its Air Force from decommissioning strategic B-1B Lancer bombers until they are replaced by B-21 Raiders, the Defense News website reported, citing the 2022 National Defense Authorization Act.
The prohibition will last until September 2023, with the exception of units that have started fielding the new bomber. According to the news outlet, 17 aging Lancers have been retired due to their poor condition to allow more focused maintenance for the remaining 45 bombers.
The B-1B Lancer is a supersonic strategic bomber, considered the backbone of the U.S. long-range bomber force, capable of rapidly delivering large quantities of precision-guided and other weapons against any adversary anywhere in the world and at any time.