The US Air Force recently operated an MQ-9 Reaper drone at a mock base located behind enemy lines, expanding the Agile Combat Employment (ACE) concept.
The MQ-9's capabilities were demonstrated during the Emerald Flag exercise, which took place between October 17 and October 20. The service employed Field 6 at Eglin Air Force Base for the simulation, announced the USAF.   
A group of airmen landed in an MC-130J to secure Field 6 and get ready for the MQ-9 to land and take flight. The MQ-9's flight operations were conducted utilizing satellite communications; therefore, no launch and recovery element was needed at the location. 
Consequently, as part of the drill, the MQ-9s displayed its capability to forward arm and refuel. "We did this by using a small team, landing at a simulated forward operating base, refueling, and continuing to fly the mission," said Dakota, an MQ-9 pilot from the 2nd SOS. 
He added, "all of this was accomplished with an extremely small footprint which opens up the possibility for using MQ-9s in places we could not reach previously." 
According to the USAF, Agile Combat Employment is a proactive and reactive operational strategy used in reaction to threats to increase resistance and survival while delivering a fighting force.
Emerald Flag, a joint-service, extensive test conducted at Florida's Eglin Air Force Base (AFB), combines ground, space, cyberspace, and air platforms. 
The purpose of Emerald Flag, which hosted its first edition in December 2020, is to connect actual systems to demonstrate their ability to work together across all domains while finding concrete flaws in them in a real-world operating environment. 
One of the numerous advantages of participating in Emerald Flag, according to an MQ-9 pilot, is that it provides set protocols for increased MQ-9 live training outside of the combat scenario. 
In a statement, the USAF explained that "to demonstrate its enhanced range and reduced footprint, the MQ-9 performed SLR at four separate airfields within 28 hours to include Cannon AFB, New Mexico, and three bases in the Florida Panhandle to include Eglin AFB Field 6, Duke Field and Hurlburt Field."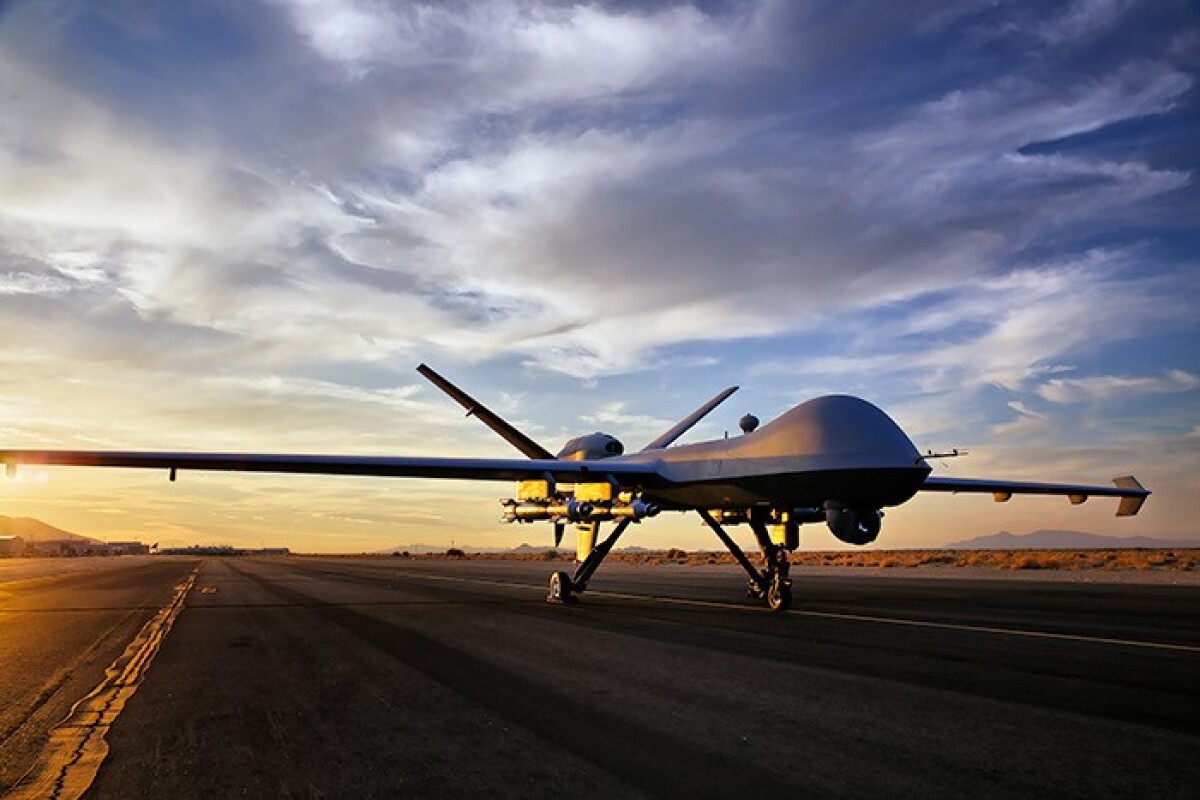 The Future Of The MQ-9 Reaper
The medium-altitude MQ-9 Reaper drone operated by the US Air Force remains the subject of intense discussion over the effectiveness of its future operations in an evolving threat environment. 
The US has relied heavily on the Reaper for air-to-ground firing missions and ISR to eliminate terrorists and non-state actors in Iraq and Afghanistan. 
The Hellfire-armed Reaper drone has successfully eliminated terrorists with pinpoint strikes while preserving essential intelligence, surveillance, and reconnaissance (ISR) capabilities. 
The drone has GPS-guided GBU-38, laser-guided GBU Paveway-II, and AGM-114 Hellfire missiles. It is capable of carrying 16 Hellfires, which is the payload of an Apache attack chopper.
However, the USAF has been pointing out its obsolescence before technologically advanced rivals like Russia and China. On the other hand, US lawmakers have opposed the USAF's drive to retire it.
The USAF's conclusion that the Reaper is unfit for a conflict with technologically superior near-peer opponents like Russia and China is rejected by Major General Lawrence Stutzriem (Retd). 
He advises spending extensively in modernizing them with new electronics, avionics, communication systems, electronic warfare (EW) suites, engines, and active/passive sensors to survive in fiercely contested battle spaces. The goal is to keep these platforms relevant for the next two to three decades due to the changes.
It is unclear how the industry would be affected if the US military stopped purchasing MQ-9s. In 2021, General Atomics said it had a backlog of MQ-9 variants that would keep the facility running until at least 2026. 
"There will be both short-term and long-term effects if the Air Force decides to stop buying MQ-9s in FY22, but I can't predict with certainty what those will be. It's a true 'what if?' scenario at this point," said C. Mark Brinkley, strategic communications and marketing director at General Atomics Aeronautical Systems.
Brinkley said that the Air Force might find itself in a situation in the late 2020s where it has to buy more Reapers but cannot do so if MQ-9 procurement is stopped instead of gradually winding down.
The Air Force contends that unless funding is diverted from old drones like the MQ-9, which defense officials claim could not survive a confrontation with a near-peer rival, it will be unable to create the sophisticated unmanned capabilities required to counter Chinese and Russian threats.