The US Air Force has said that B-1 bombers recently deployed to Guam were for routine mission flights but added that they are not in response to any country or threat, according to Sputnik News Agency.
Flight tracker data shows that four B-1 bombers recently deployed to Andersen Air Force Base in Guam following a series of ballistic missile launches by North Korea, including one that flew over Japan earlier this month.
"In response to your inquiry concerning the B-1B Lancers in Guam, Bomber Task Force activities are routine and are not tied to any one country or threat," a US Air Force spokesperson said.
"The acceleration of strategic competition has bolstered the need to strengthen alliances and recruit new partners, increase lethality and interoperability, and deter, deny, and dominate aggression, to promote the collective goal of a free and open Indo-Pacific."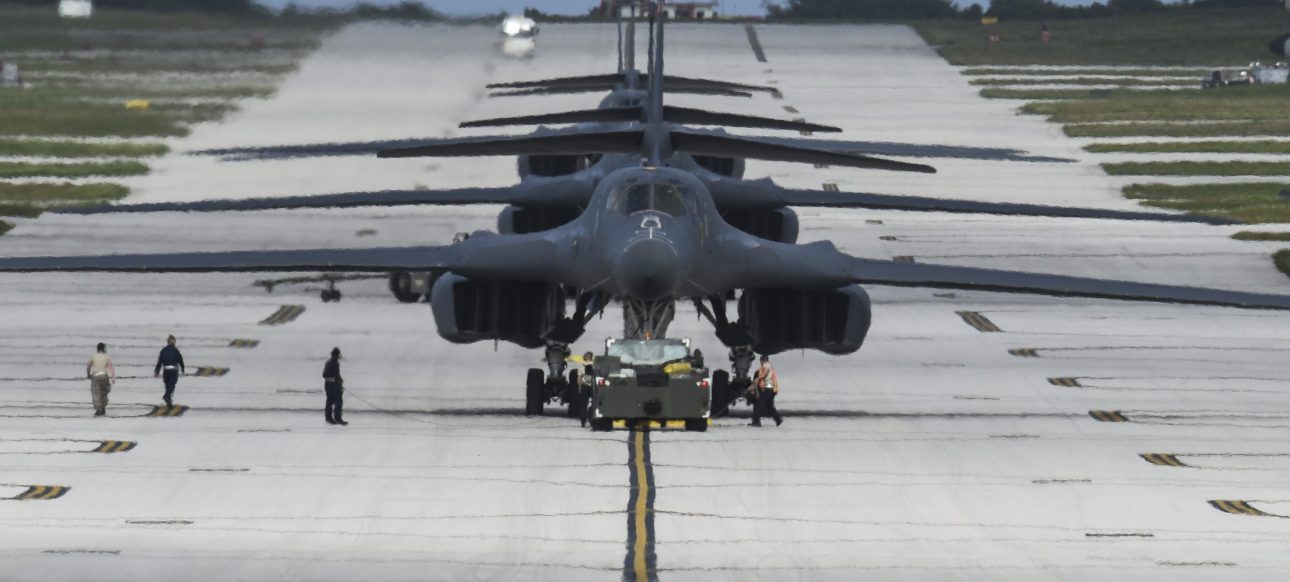 The spokesperson added that Bomber Task Force missions support the larger US strategy to uphold a free and open Indo-Pacific and are not in direct response to another country's actions.
North Korea has carried out eight missile test launches since September 25 and more than 25 since the beginning of 2022. Pyongyang has emphasized that its test launches are carried out in response to the refusal by the United States and South Korea to stop joint military exercises that Pyongyang says threaten regional stability.
US Deputy Secretary of State Wendy Sherman will meet with Japanese and South Korean counterparts in Tokyo on October 24-26 to discuss the latest North Korean missile test launches, according to a senior US administration official.
China Struggling?
China's three aircraft carriers, two of which have been commissioned and one launched in June, represent China's expanding naval might. However, it appears that the country will have difficulty making full use of these carriers as it struggles to keep up with the rising need for skilled ship-based fighter jet pilots, SCMP reported.
The report, citing an article published in Ordnance Industry Science Technology, a Chinese military magazine, highlighted how the Chinese Navy still doesn't have a fighter trainer designed for carrier-based operations despite deploying its first aircraft carrier a decade ago.
The report quoted Beijing-based naval expert Li Jie saying that the PLA required at least 200 qualified carrier-based fighter jet pilots to fly 130 ship-borne aircraft after Fujian began sea trials last week. Fujian is China's third and most advanced aircraft carrier. 
While China's first two carriers had ski-jump designs, the Fujian has advanced electromagnetic catapults. Thus, the Navy must learn a new aircraft launch and recovery system.
"It's full of challenges," Jie remarked, "as aircraft design and pilot training are among the world's most difficult and complicated core technologies – which no one will share with you."
Dai Mingmeng, one of the first five Chinese pilots to receive ship-borne certification, piloted a J-15 prototype on its debut flight from the deck of the Liaoning on November 3, 2012. At the time, he was 41 years old. 
The report said he is now training the new generation and other senior carrier-capable pilots. Since 2020, the Navy has directly enlisted cadets from high school graduates aged 16 to 19. 
The current group of new naval aviation pilot cadets had an average age of 20, making them at least ten years younger than their predecessors. Following the creation of the Naval Aeronautical University in Yantai, Shandong province, in 2017, the PLA Navy began training its pilots rather than selecting competent applicants from the Air Force. 
The US Navy also employs a similar strategy to recruit its fighter pilots. Nonetheless, the report describes the difficulties Chinese Navy fighter pilots encounter during their training.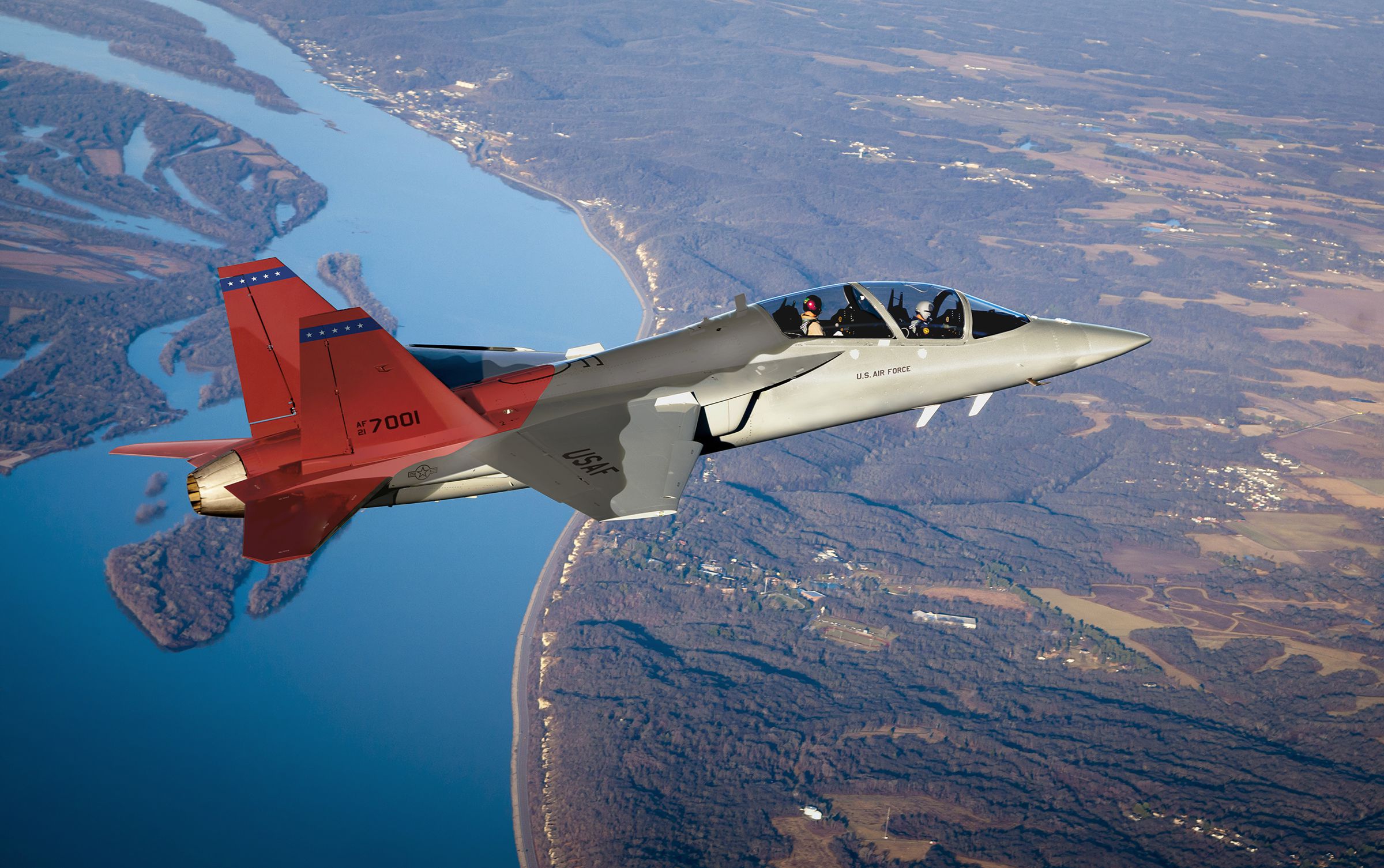 PLAN pilots employ a single-engine, twin-seat version of the Chinese-built JL-9G as a carrier trainer. This aircraft was initially unveiled in 2011.
However, it cannot be used to simulate emergency landings on a flight deck due to limitations such as being too light and slow. As a result of these drawbacks, it has been restricted to land-based simulated carrier training. 
The report also stated that the United States military had used the T-45 Goshawk carrier-qualified trainer to instruct its pilot cadets for several decades.
The Americans have since built a more sophisticated derivative, the T-7A Red Hawk, allowing for more efficient ship-borne fighter pilot training. The T-7A Red Hawk is outfitted with a more powerful General Electric F404 after-burning turbofan engine.
What Do Analysts Think About The Situation?
Rod Lee, a Twitter user who closely follows the Chinese Air Force, has different views. He claimed that "in 2017, they [China] more than doubled the size of its annual pilot cadet class from the 150-200 neighborhood to 400+. They've sustained that 400+ over the past five years."
He further explained that "with a 50% washout rate (probably closer to 45%) and a five-year training period (closer to 6 w/transition), that means the PLAN brought in an extra 35 pilots starting this year and will continue to do so through 2027. This number is likely allocated to the carrier force."
He also refutes the point that the PLAN trained "its pilots – rather than picking qualified candidates from the air force," stating that "the PLAN actively poached PLAAF pilots. Luo Shengke was previously a PLAAF Flanker pilot until 201,8, when he transferred to the PLAN."
He concluded that "most of the article talks about the technical limitations of the PLAN's lack of a carrier trainer aircraft, but that has nothing to do with struggling to find enough pilots." 
In a similar line, Brian Hart, a fellow with the China Power Project at the Center for Strategic and International Studies (CSIS), said, "Training and retaining talented pilots is a challenge for any military. The PLA has challenges, especially given the demands of expanding naval aviation. But let's not overhype their challenges/weaknesses."
China's Naval J-15 Fighter Jet
The Shenyang J-15, popular as the "Flying Shark," is a fourth-generation Chinese all-weather twinjet fighter aircraft. It is China's only ship-borne fighter jet. 
The aircraft was mainly designed and developed for the People's Liberation Army Naval Air Force (PLANAF) to operate on its aircraft carriers by the Shenyang Aircraft Corporation (SAC) and the 601 Institute. 
This fighter has been labeled the heaviest carrier-borne fighter in the world. It weighs around 17.5 tons and can travel at Mach 2.4, or just over 2,960 km/h. On the other hand, the JL-9G trainer's top speed is Mach 1.05, and its gross weight is only 7.8 tons.
"The PLA does not have the luxury of owning a trainer like the T-45, so Chinese pilot cadets' carrier-based training entirely relies on flying the J-15, posing a great challenge to improving their flying skills [because of the absence of a back-seat coach]," the Chinese military magazine said. In April 2016, two J-15 fighters collided, causing one death and one serious injury.
According to Macau-based military researcher Antony Wong Tong, China has built a twin-seat J-15S variant. However, recent footage released by official media revealed that the platform had been transformed into the ship-borne J-15D electronic warfare aircraft.
The twin-seat J-15S is still being tested in China, according to Zhou Chenming, a researcher with the Beijing-based Yuan Wang, a military science and technology think tank. This is akin to how the Americans did it when they produced the twin-seat F-15E Strike Eagle and other variants of the F-15 Eagle. 
Nevertheless, some analysts believe the J-15's heavier weight gives it a competitive advantage in air-to-air combat by enabling it to carry more fuel and a heavier payload of weaponry. 
China claims that the J-15 is on par with the US Navy's F/A-18 and, in some instances, outperforms the US Navy's primary carrier-based strike fighter. Experts believe that J-15 is capable but would most likely lose if pitted against a F/A-18.
"The US aircraft has superior radar," Timothy Heath, a RAND Corporation senior defense researcher, said. "That's a huge advantage being able to shoot from a very long range because you can see the enemy first. That gives the F/A-18 a big advantage, even over a more nimble and faster aircraft," he added.
"The US is banking on the sensor battle, this idea that the US can see first and shoot first to compensate for general limitations on speed and maneuver and weapons load," Heath said.
There is no denying that the Chinese Navy has achieved significant strides in the naval sphere. Still, it will inevitably encounter difficulties that it must resolve swiftly if it hopes to rival the US Navy globally. 
By ET Desk and Sputnik News Agency