As intense fighting continues to rage in parts of Eastern Ukraine, Russian social media was abuzz with claims of destroying an American M1 Abrams tank near Soledar. These claims, however, were received by netizens with humor as Ukraine does not have an Abrams tank in its arsenal yet.
The Center for Countering Disinformation of the National Security and Defense Council said in a Telegram post, "Enemy sources claim that the military of the Russian Armed Forces destroyed the first American M1 Abrams tank near Soledar, with a simple RPG-18 Mukha ["Fly"], no less.
"This is primitive fake Russian propaganda with an old photo that was not taken in Ukraine. The occupiers are not bothered by the fact that the US has not yet handed over a single such tank to Ukraine."
As seen in the image below, green trees are visible in the tank's background, indicating that the photograph was taken in spring or summer. The war-torn country of Ukraine is currently covered by snow, which further proves that the image is not from Ukraine and, indeed, not recent.
After the news about Russian claims went viral on social media, a Twitter user wrote, "I especially like the green leaves on trees in January."
#Russian propagandists report the destruction of a M1 Abrams tank.

However, these tanks have never been delivered to #Ukraine️. pic.twitter.com/OnQYE5qRGV

— NEXTA (@nexta_tv) January 21, 2023
Some Twitter accounts immediately started to dig in and said that the image was actually from 2010. However, EurAsian Times could not independently verify where the image was initially taken.
This is not the first time netizens have made a claim that was mocked by Ukrainian officials, military watchers, and netizens alike. Earlier this month, netizens claimed four American-made Bradley Fighting Vehicles were destroyed in Ukraine that had not arrived in the country.
The first Bradleys have not even managed to arrive in Ukraine yet, but it doesn't stop Ministry of Defense of Russia to declare that 4 Bradleys have already been destroyed. Which means that the total number of Bradleys in service in Ukraine is now minus 4. pic.twitter.com/mcyDP1XumY

— Special Kherson Cat ??? (@bayraktar_1love) January 12, 2023
Russia's Ministry of Defense spokesman Igor Konashenkov said in a press briefing that Ukraine lost four Bradley Fighting Vehicles (BFV) during hostilities. "During the battle in this direction, the enemy (Ukraine) lost 11 tanks, 17 Infantry Fighting Vehicles (IFVs), including four Bradleys made in the USA," said Konashenkov.
At the time, Konashenkov was not only laughed at for making claims that were far from the truth but also for what came to be known as "poorly researched" propaganda.
Just over a week later, Russian netizens have brought the same mockery over themselves by claiming to have destroyed an Abrams tank.
That's why the Abrams tank doesn't want to go to Ukraine. He doesn't like winter. pic.twitter.com/v5chFYotNa

— Avia.Pro – News, events, media (@avia_pro) January 21, 2023
Meanwhile, a US Abrams tank could be seen struggling in the snow in a completely separate video that has also gone viral on social media. A Twitter user wrote, "The US Armed Forces M1 Abrams' main tank was unsuitable for winter use. Even though the heavy combat vehicle has great power, only a few centimeters of snow could stop the armored vehicles."
These tanks have lately been spotted as being transported across Germany as per open-source intelligence. Military analysts and observers have stated that they could either be headed to Poland to replenish their stock or could have been earmarked for Ukraine. There has been no confirmation about the matter from Berlin or Washington.
No Abrams For Ukraine… Yet!
The United States and some of its European partners recently announced significant fresh arms deliveries to Ukraine, including armored vehicles and heavy weaponry.
The US estimated the value of the military assistance package at about $2.5 billion, which includes armored personnel carriers, air defense systems, and thousands of rocket and artillery rounds.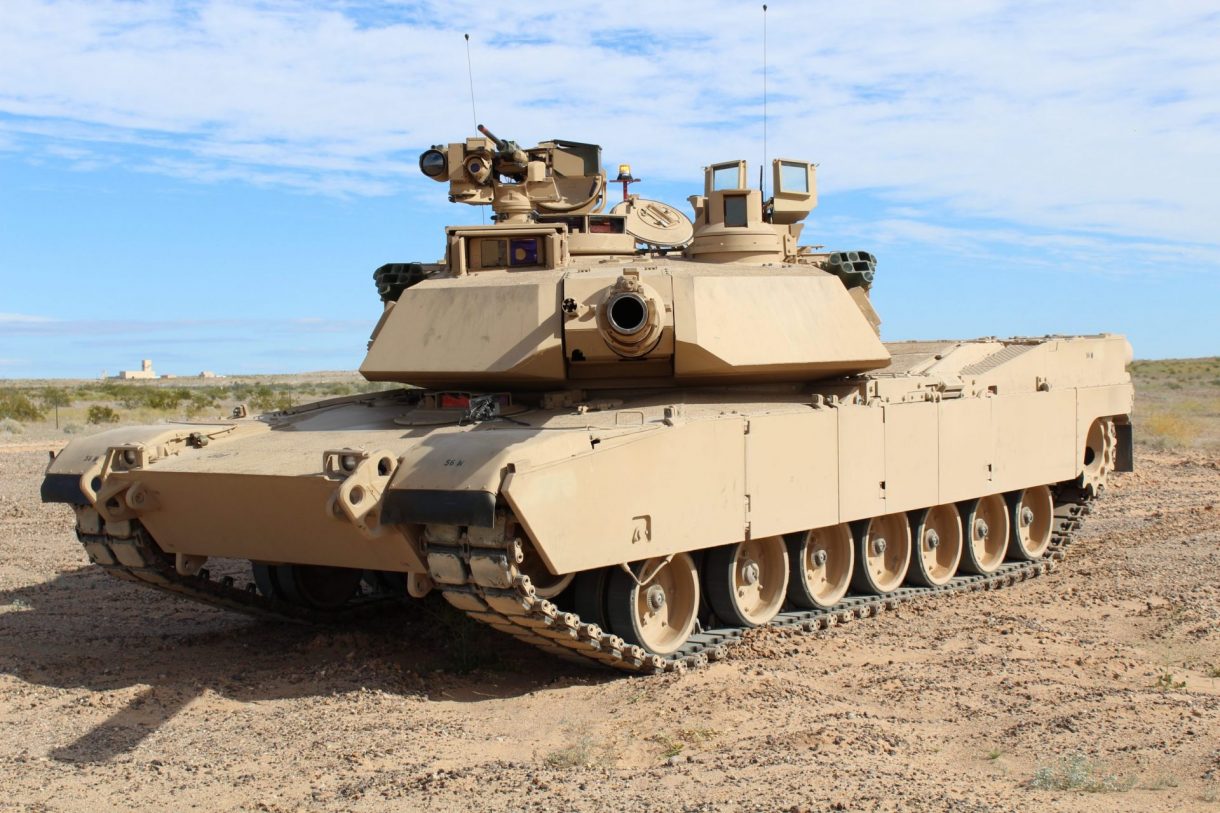 According to a statement released by the US Defense Department, there will be 90 Stryker armored personnel carriers and 59 Bradley fighting vehicles.
However, despite pledging a whopping $2.5 billion in assistance, Washington again stopped short of announcing the M1 Abram tanks that Ukraine has been lobbying for. Pentagon's top policy adviser Colin Kahl said the Pentagon still wasn't prepared to meet Kyiv's calls for gas-guzzling M1 Abrams main battle tanks.
"I just don't think we're there yet," said Kahl, who had just returned from a trip to Ukraine. "The Abrams tank is a very complicated piece of equipment. It is expensive. It's hard to train on. It has a jet engine."
While Ukraine has been pleading with NATO to send cutting-edge battle tanks for a long time, these pleas have become louder after Britain announced that it was ready to send the Challenger-2 tanks to Kyiv.
There is mounting pressure on Germany to arm the beleaguered country with Leopard-2 tanks or, at the very least, to authorize their transfer from third countries.
However, it seems that Germany has based its decision on sending Leopard tanks to Ukraine if the US decides to send Abrams to Kyiv. A source in the Bundeswehr has said that if the United States agrees to send its tanks, Germany will enable the sending of tanks to Ukraine to aid its defense against Russia.
Against that backdrop, Russia's claim of destroying a tank that the US is yet to decide on has only come as another propaganda exercise in futility.
Contact the author at sakshi.tiwari9555 (at) gmail.com