Following his emotive speech at the United Nations intended at awakening the international community's conscience a few days ago, Ukrainian President Volodymyr Zelensky recently called on the global community to send more lethal aid to fight Russia.
The Australian government has pledged to provide additional military support to Ukraine by handing over 20 Bushmaster armored vehicles and contributing $26.5 million in anti-armor weapons and equipment, according to the prime minister's office.
"The Australian Government will provide further support to the Government of Ukraine by gifting 20 Bushmaster Protected Mobility Vehicles, including two ambulance variants, to aid the Government of Ukraine's response to Russia's unrelenting and illegal aggression," the statement read.
The Bushmasters are apparently being provided in response to Ukrainian President Volodymyr Zelenskyy's request for military assistance, which he made in a speech to the Australian Parliament in late March, according to the statement.
Australia has also promised to provide Ukraine with additional military assistance in the form of anti-armor weaponry and ammunition.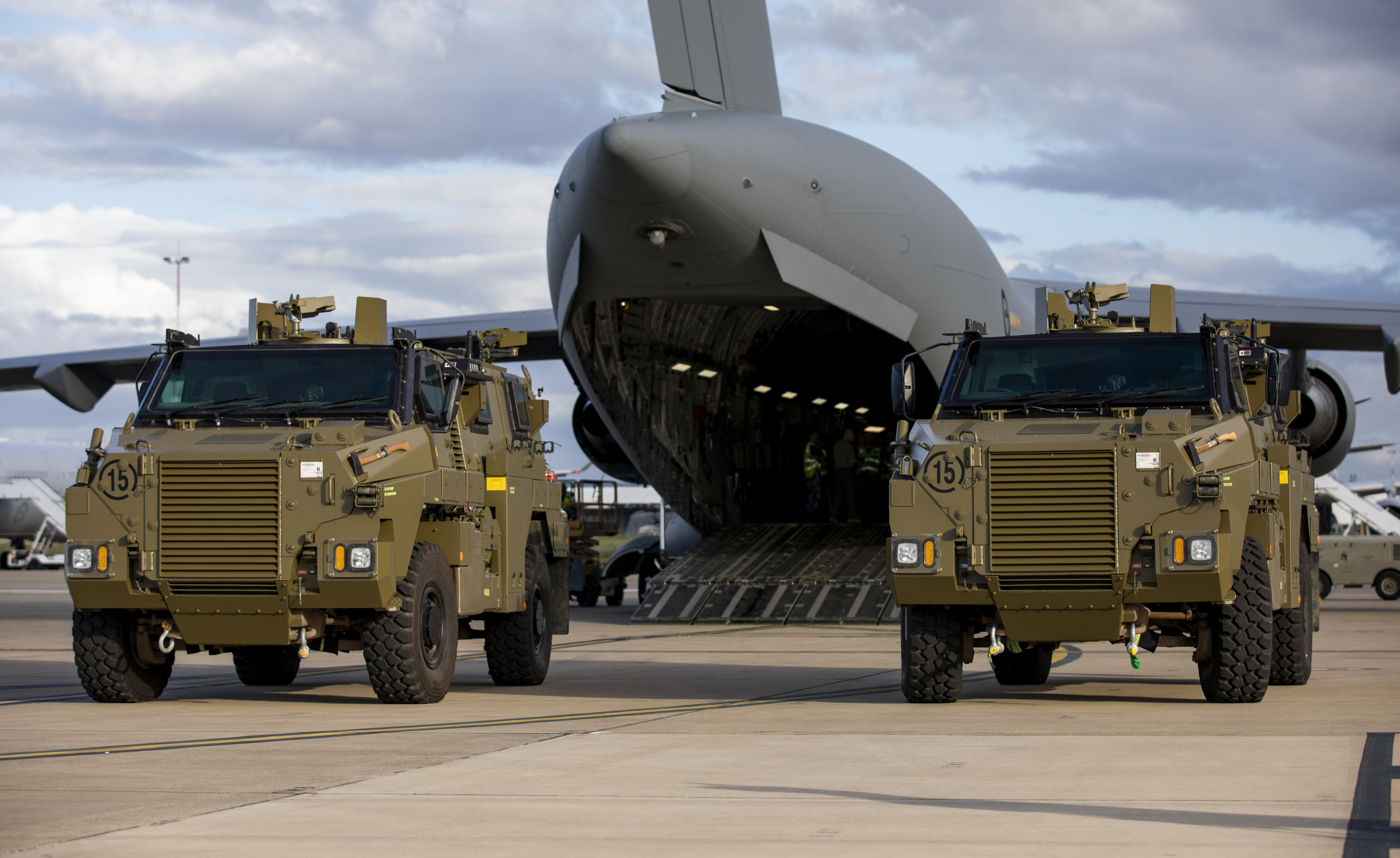 "This $26.5 million package of anti-armor weapons and ammunition for the Ukrainian Armed Forces will further boost the capabilities of Kiev. This extra support comes on top of the 20 Bushmaster Protected Mobility Vehicles we announced today," a press release read.
Australia has provided non-military, defensive and humanitarian aid to Ukraine on several occasions since the invasion was launched by Russia at the end of February. It is also reportedly working along with the United Kingdom to provide relief to the distressed Ukrainians.
We are responding to President Zelensky's request for additional support. On top of military assistance and humanitarian aid Australia is already providing, we will be sending Bushmasters to help Ukrainians defend their nation. The first three are leaving today. pic.twitter.com/MOoyxjpAei

— Peter Dutton (@PeterDutton_MP) April 7, 2022
With the government committing to pursue opportunities to build up military support for Kiev, Australia's total military contribution to Ukraine now stands at 191.5 million Australian dollars.
The Bushmaster was designed in Australia to provide secure mobility transport, allowing soldiers to safely get to a battle area before dismounting for close combat. The Bushmaster is well-suited to provide mine and improvised explosive device protection to Ukrainian Armed Forces soldiers and civilians, as well as shrapnel from artillery and small arms fire.
To suit the operating environment, the 20 Bushmasters are painted olive green. A Ukrainian flag is also painted on each side, with the words "United with Ukraine" stenciled in English and Ukrainian to show our commitment and support for Ukraine's government and people. The classic Red Cross emblem will be on the ambulance said the release.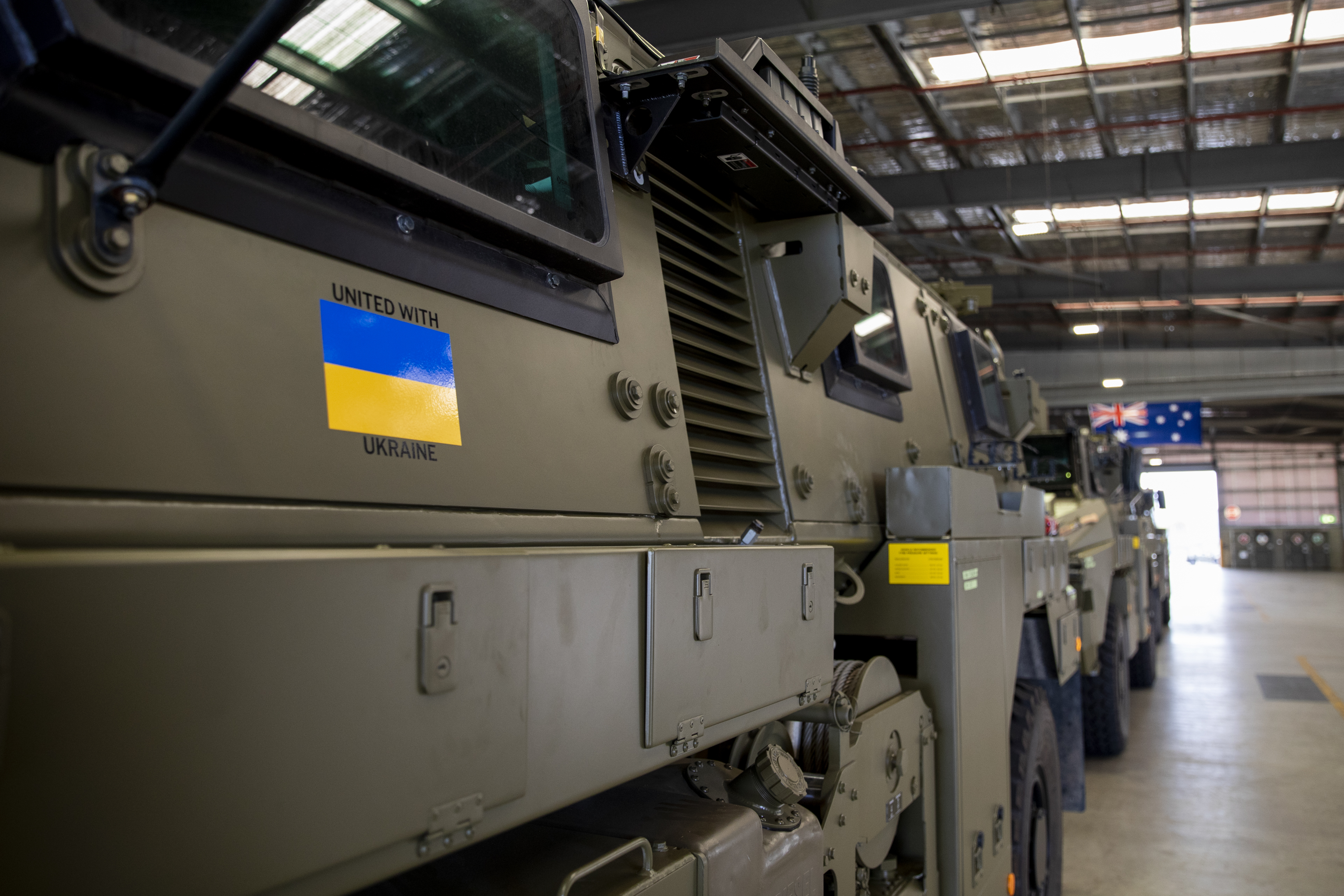 The Bushmasters
Bushmaster is an 11-tonne, 4×4 armored vehicle with a 4-tonne payload that can be used for a variety of missions. Troop carrier, command, patrol, support, weapons deployment, and ambulance are some of the variants of the vehicle.
It has been engineered to defend up to ten people, with high levels of blast and ballistic protection as well as superb off-road mobility.
The Bushmaster's primary function is to provide armored transport, with infantry dismounting before entering combat. The term Infantry Mobility Vehicle (IMV) distinguishes the Bushmaster from a bigger wheeled or tracked armored personnel carrier, such as the ASLAV and M113, which are also in Australian service. The design superseded various Land Rover Perentie troop carrier models.
The Bushmaster is a mine-protected vehicle that uses its v-hull monocoque to deflect the blast away from the vehicle and its occupants, providing a high level of protection against land mines. The vehicle's armor protects it against small guns with a caliber of up to 7.62 mm.
The Bushmaster transports personnel fast and comfortably at a road cruise speed of 100 kilometers per hour, making it ideal for deployment in complicated, dispersed, and dangerous operating areas.
Anti-tank mines, improvised explosive devices, mortar fragments, and small arms fire can all be effectively protected against, by the Bushmaster family of vehicles.
Eight face-to-face ergonomically designed seats with full four-point harness seat belts are installed in the cabin, which has a headroom of 1,415mm. Each occupant seat position has its own personal weapons storage space, mission equipment storage, radio suite intercom, and split air conditioning system.
Bushmaster Protected Mobility Vehicles were loaded onto a C-17 at RAAF Base Amberley today for delivery to Ukraine ??

The Australian Government is gifting 20 Bushmasters, including two ambulances, to the Government of Ukraine to aid the response to Russia's illegal aggression. pic.twitter.com/dwfPTsNMbq

— Joint Operations Command (@hqjoc) April 8, 2022
Three roof hatches with locking knobs are installed in the cabin to provide protection from ambush and a secondary escape path. Wire cutters are mounted on the vehicle's roof on both sides to protect soldiers who are exposed above the roofline. To reduce the chance of a fire, the fuel and hydraulic tanks are positioned outside the crew quarters.
The vehicle can be transported on a C-130 Hercules aircraft for quick deployment in front-line areas. The transfer of these vehicles to Ukraine will aid the defensive as well as the offensive capability of the embattled troops.