The next PM of the UK – Boris Johnson who is set to replace Theresa May has a strong Indian and Pakistani connection. Johnson's wife is originally from Pakistan whose family migrated to India.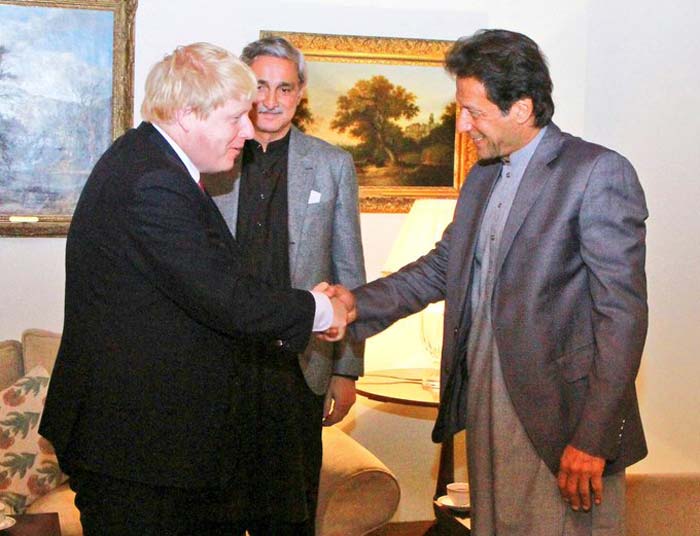 Johnson and his wife Marina Wheeler, however, separated last year and are currently going through a divorce. Johnson in an interview to Pakistan media had stated – "My wife (Marina Wheeler) originates from Pakistan, she is a Sikh and her parents were from Sargodha. She has been asking me to visit Pakistan since a long time but unfortunately I was unable to do so but I intend to visit the amazing country soon," Johnson had told Geo News in the interview.
He further said that his own great-grandfather was a Muslim and he believed that Islam means peace to others, adding that the characterisation of all Muslims as extremists was unacceptable.
Johnson said that Islamophobia posed a serious problem to cohesion and multiculturalism in Britain and it was important that all parties and organisations unite to defeat this menace.
Marina Claire Wheeler was born to BBC correspondent Sir Charles Wheeler and his second wife, Indian Sikh Dip Singh; her ancestry goes back to the city of Sargodha in West Punjab, modern-day Pakistan, with her maternal family migrating to India after the Partition.  Wheeler is the niece of late editor and writer Khushwant Singh.
Before they announced their separation last year after 25 years of marriage, Johnson had travelled several times to India with Marina. They have four children together.  The former Mayor of London earlier referred to himself as the son-in-law of India.