With Russia claiming to have shot down several British-origin Storm Shadow missiles and considering the Chinese practice of closely studying wars, India shouldn't bank on the SCALP-EG missile carried by its Dassault Rafale fighters. 
The SCALP-EG is the French version of the Storm Shadow missile developed by MBDA.
India had celebrated the missile's 250-300 kilometer range (that is called by different names in France and the UK) as a game-changer that can devastate Chinese and Pakistani depth areas. 
The Storm Shadow missile did strike three Russian targets on May 12, May 14, and May 26, hitting aviation schools and missile complexes in Lugansk and Mariupol. However, roughly in the same period, Russian air defenses also claimed to have shot down between 10 to 15 Storm Shadows. 
Russia Adapted & China Watched & Learned
Russian air defenses adapted to the new Western weapons platform, like the High Mobility Artillery Rocket System (HIMARS), the Turkish TB-2 Bayraktar drones, or the High-Speed Anti-Radiation Missile (HARM). These weapons were designed to strike its logistical, fighting formations, and air defense systems in the rear to make operations in the frontline untenable. 
A few tactical successes aside, the weapons did not make any strategic dent in the battlefield. Assuming the ultimate aim is either completely pushing back or significantly retaking the 20 percent of Ukrainian territory Russia holds, the goal has not been achieved. 
For one, Chinese military officers posted in Russia on diplomatic missions will have keenly studied how Russia shot down the Storm Shadows – besides multiple other technological, tactical, and strategic aspects of the war. 
Chinese planning, both political and military, has been known to be very rigorously academic, observing and incorporating lessons from all recent wars.
If not for the finer tactics and procedures of how the Russian crew operated and coordinated their radar scanning and missile firing, they would have acquired a general idea of detecting a missile like Storm Shadow. 
China's Unlimited Air Defenses & India's Limited SCALP-EG Aka Storm Shadows
Secondly, China has a diverse range of air defense systems, in particular, and the world's largest and most varied range of ballistic and cruise missiles, in general. 
At the Zhuhai air show in November 2022, China showcased the HQ-9B, HQ-16FE medium, and long-range surface-to-air missiles (SAM). Others were quick-reaction systems against drones and low-flying aircraft like the FK-3000, the HQ-17AE, and the Type 625E. 
Moreover, neither the Rafale nor the Storm Shadow (SCALP-EG) is manufactured in India. The rate at which Russia is reportedly shooting down Storm Shadows would cast doubt on the Western ability to provide a fresh batch of missiles to Kyiv quickly.
Undoubtedly, many of the missiles must have been given from the British military's armory and some stock from the manufacturer. 
Thus replenishing SCALP-EGs if a war with China or Pakistan drags on would be immensely challenging. The only option would be sealing a hasty contract with its European manufacturer MBDA, entailing its own steep diplomatic and financial hurdles.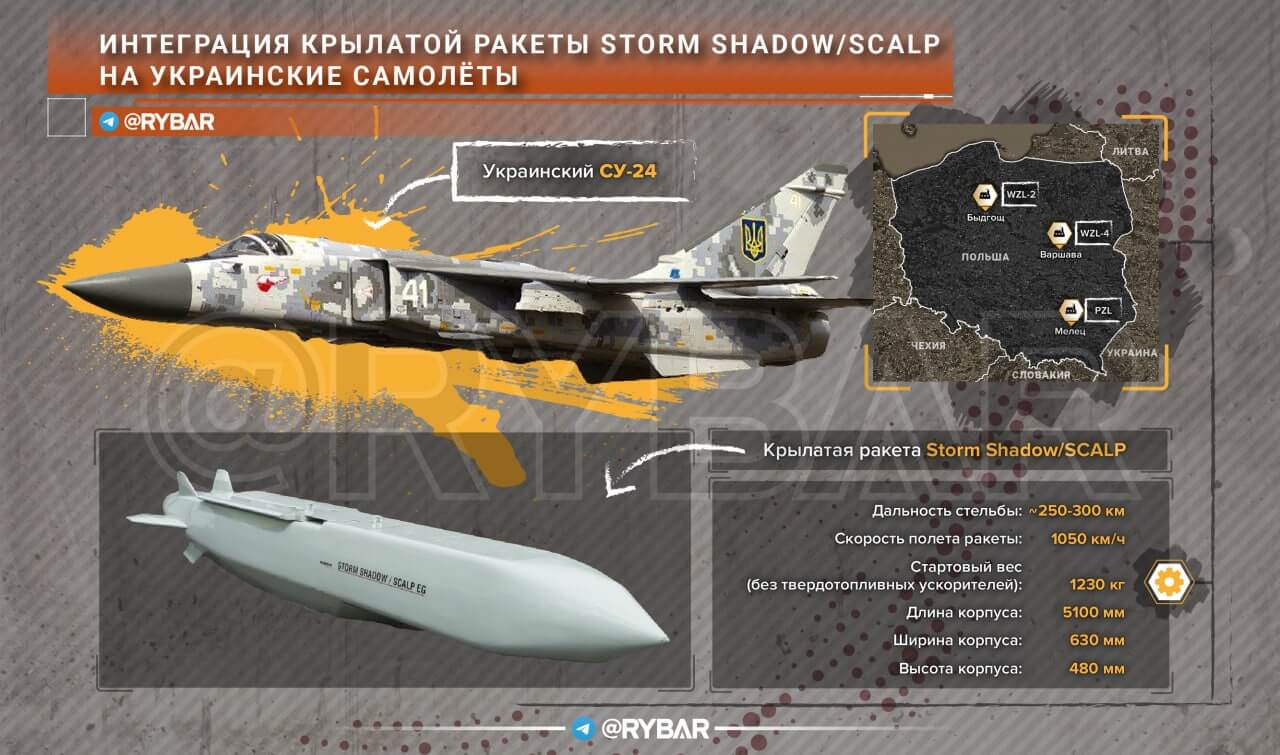 Both Ukraine's & West's Industries Are Failing
Ukraine and its NATO backers are even worse off. Due to relentless Russian missile strikes in the first six months of the war, Kyiv virtually has no defense industry and is practically fighting only on NATO-supplied weapons. 
Meanwhile, European and American defense industries are struggling with declining manufacturing and industrialization, reflected in the inability to produce artillery and tank shells. 
Since June 2022, there have been consistent reports of Ukraine burning through 5,000 to 15,000 artillery rounds in a day, while Western factories can produce those numbers only in a month. Arming Ukraine heavily through their stockpiles initially depleted the American military's reserves, mainly 155mm rounds. 
The Pentagon has launched a drive to increase production only now, as factories have begun expanding capacity and hiring workers. 
Cruise missiles are a more complex weapon to both produce and use. While India has a far stabler industrial base and bigger geography for strategic depth than Ukraine, American or European arms makers (in this case, the Anglo-French MBDA) will not be able to meet the potentially massive appetite for SCALP-EG the Indian Air Force (IAF) would generate if a war with China erupts. 
Russia has faced considerable defense manufacturing hurdles in keeping its army well-fed with ammunition. But the nature of its sustained frontline operations indicates it has managed to keep up – certainly with painful efforts. 
Learn Weapon Manufacturing, Not Using The Weapons
India should therefore seek deeper industrialization and technological advancement that can feed long wars, as it has economic benefits. 
China's rise was fuelled by its core manufacturing-oriented domestic industry that mutually benefits its defense manufacturing, war preparedness, and general economic strength and technological advancement. 
China adopted this approach after learning its lessons from the Soviet Union. Now, at a smaller level, it is again learning how to tackle Storm Shadow/SCALP missiles from Russia. 
India would not be judged for taking lessons from Russia and China for its benefit. And if it wishes to compete with Beijing, using its own 'techno-industrial-economic' trick would also have a psychological impact. If anything, Beijing would only begin respecting India. 
Celebrating singular and limited platforms like the Storm Shadow missile, especially when the enemy has figured it out, would be showmanship. Instead, acquiring the capability to manufacture weapons like the Storm Shadow or the Rafale makes sense.