Russia has reportedly been facing challenges in carrying out precision missile attacks in the ongoing war with Ukraine due to the poor performance of its military and communication satellite systems.
According to a report, the issue is not related to the inadequacy of Russia's orbital hardware. Russia has an extensive network with over 160 satellites orbiting the Earth, of which over 100 are military systems.
The report claims that Russia's deficiency lies in the absence of an appropriate mix of satellites and a lack of ground systems and procedures necessary to receive and distribute data to those requiring it. 
Russia reportedly lacks the reconnaissance capability necessary to carry out precision strikes despite having a network of several satellites in orbit.
The future of Russian satellite funding is uncertain, and investment in reconnaissance systems has been obstructed due to Western sanctions imposed after the 2014 annexation of Crimea. 
Furthermore, the shortage of satellite communication equipment for soldiers worsens Russia's rigid and compartmentalized military command structure.  
In addition, another obstacle is the absence of terminals and electronic maps, which are necessary for users to utilize the GLONASS GPS satellites effectively.
In contrast to the assertions made in the aforementioned report, Paul Szymanski, a space warfare expert who has worked closely with multiple services (Air Force, Army, Navy, Marines), told the EurAsian Times, "Russia has gotten quite good at using drones to target on the battlefield, and its ten-to-one advantage in artillery means that Russia is ultimately going to win, whether it has good ISR satellites or not."
"Even commercial satellites probably don't have sufficient revisit time to quickly target moving terrestrial systems, but drones do."
In a conversation with EurAsian Times, Arvind Pandey, an expert in geospatial intelligence, highlighted that Russia possesses the ability for air and space power but is not entirely using it. 
Pandey explained that Russia's allies, who possess similar space capabilities, may offer assistance if necessary, suggesting that the assumption of data unavailability is questionable.
The US has accused a Chinese company of aiding Russia's activities in Ukraine. The US is also pushing the European Union and other partners to impose sanctions on a Chinese satellite firm for supposedly assisting Russia's military operations in Ukraine.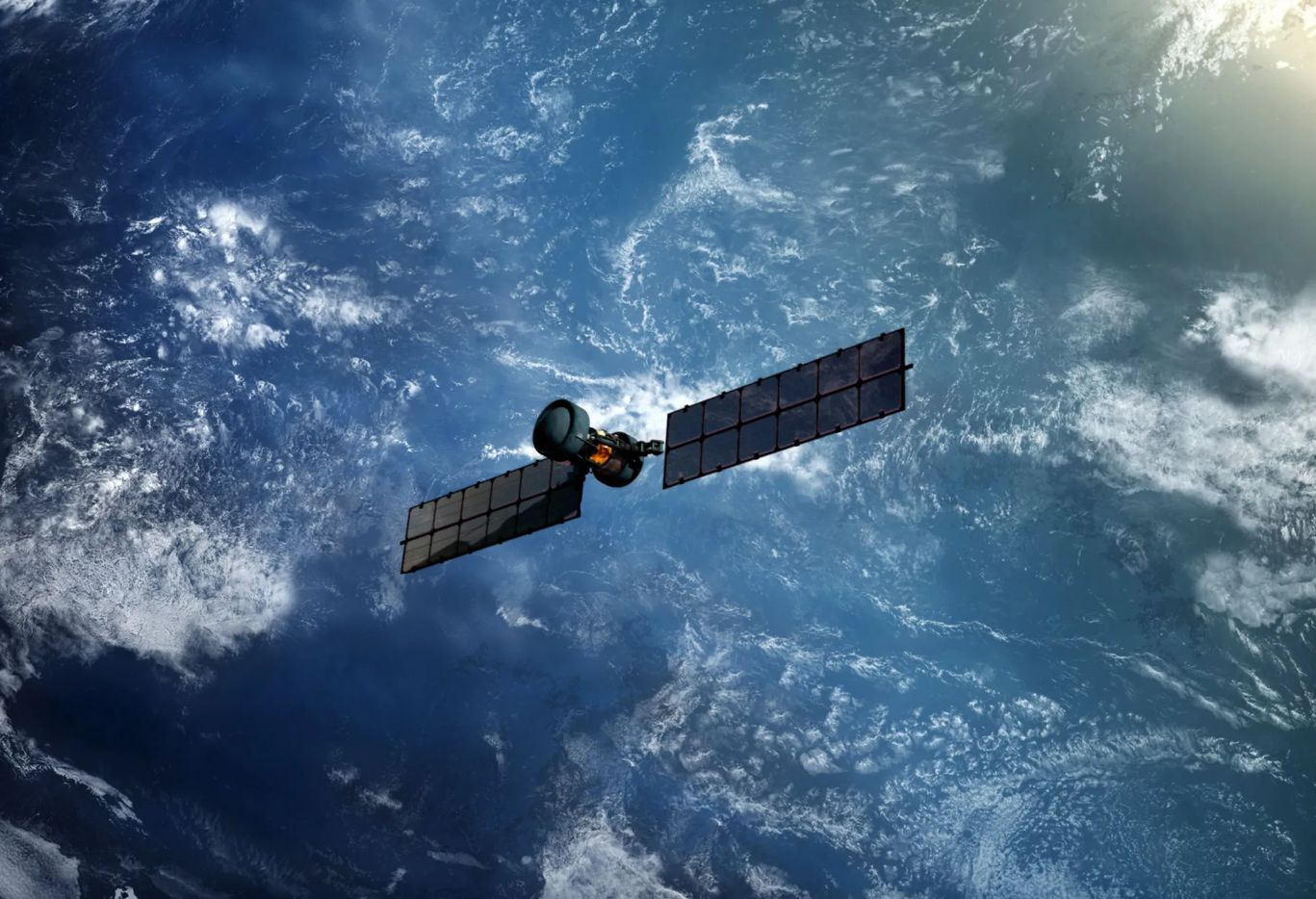 Use Of Commercial Satellites In The War
In contrast to Russia, which has allocated substantial resources to military spacecraft, Ukraine's military derives considerable advantages from commercially-operated communication and imaging satellites.
Dr. Pavel Luzin, an expert on Russian armed forces and a regular contributor at The Jamestown Foundation, alleged that the Ukrainian army can access high-resolution images of any location at least twice daily through commercial systems in favorable weather conditions.
On the other hand, the Russian army can only obtain images of the same location approximately once every two weeks. 
Moreover, the report claimed that the quality of images produced by the current Russian satellites is significantly lower when compared to the images generated by commercial satellites from the US and Europe.
The American-made HIMARS-guided rockets in Ukraine have been able to precisely target Russian supply depots and headquarters with GPS satellites. 
SpaceX's Starlink, which utilizes many low-earth orbit satellites to establish connectivity through compact ground stations, has become essential for Ukrainian military communications.
The specific quantity of US surveillance satellites is confidential. However, the National Reconnaissance Office has begun partnering with commercial enterprises to acquire hyperspectral satellite imagery capable of identifying objects across multiple light spectrums.
Since the onset of the conflict, the US space company has been utilizing its Starlink satellite internet service to preserve Ukraine's internet connectivity. 
As other internet connections were inaccessible due to extensive destruction, power outages, or jamming, Elon Musk company's network promptly became necessary for the Ukranian military. 
However, in February 2023, the US-based company announced that it had implemented measures to prevent its Starlink satellite communication service from operating drones, crucial to Kyiv's military in fending off Russian aggression.
At the time, the announcement sparked outrage in Ukraine. Mykhailo Podolyak, a presidential adviser, posted a tweet stating that companies must choose between standing "on the side of Ukraine and the right to freedom" or "on [Russia's] side and its 'right' to kill and seize territories."
Meanwhile, "Russia's political economy model makes private efforts in outer space just impossible," Luzin, a visiting scholar at the Fletcher School of Law and Diplomacy, Tufts University, said. He added that Russia's political and economic model does not allow for private efforts in outer space, as they are considered political threats. 
He suggested that to prevent the revival of Russia's military space program, the West must restrict Russia's access to space-grade electronics, advanced industrial equipment, and commercial satellite services that rogue firms in Asia and Europe may provide.